I've realised from the Identification topics that many people sometimes find it difficult to understand the terminology used and also sometimes misunderstandings exist about the terms used.
I've collected images for and identification template from various sites a year ago which I thought might be of help. As far as I could determine none of these images are copy righted.
For even more great additional info also visit the
ID help section
of the SASOL Bird e-Guide. Especially the
Glossary of birding terms
and the very good
Bird Identification template
. When using a template such as the one provided on this site it teaches you to look at more than just the obvious colour etc of the bird.
First of all two diagrams depicting the major anatomical features of a bird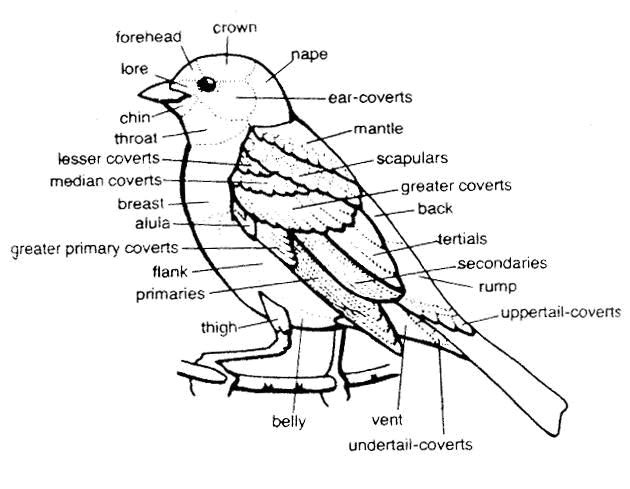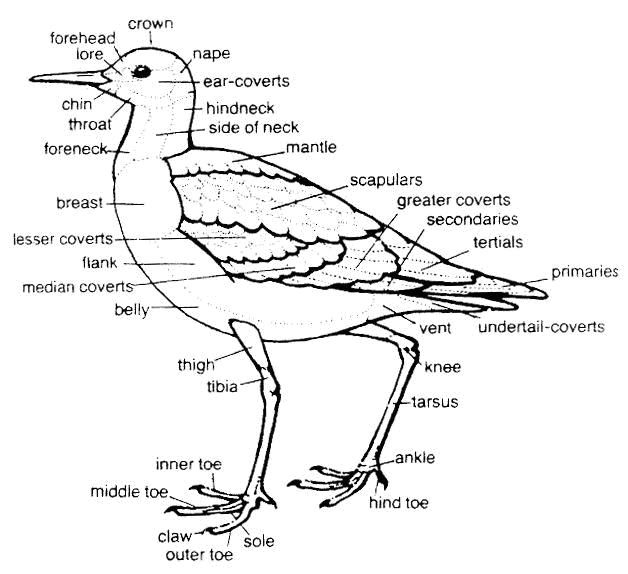 Now we look at the features of the head, eye and bill area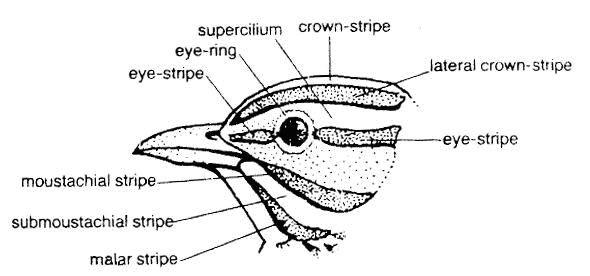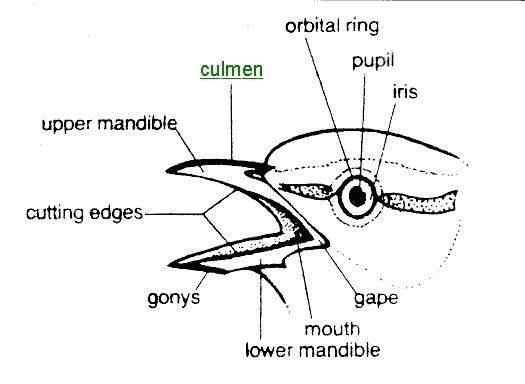 And lastly some features on both the upper- and under wing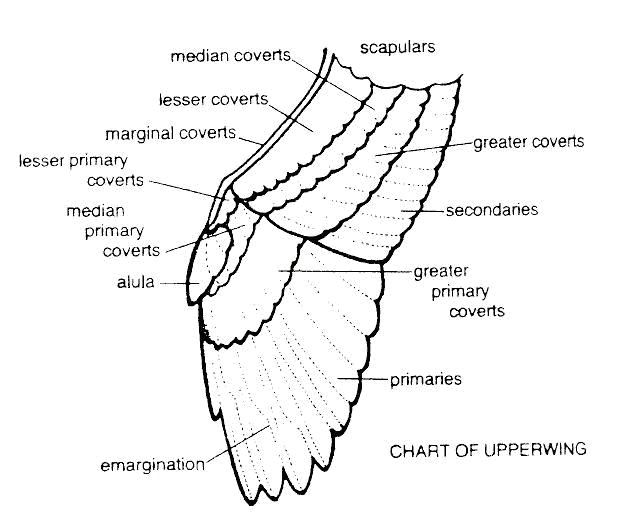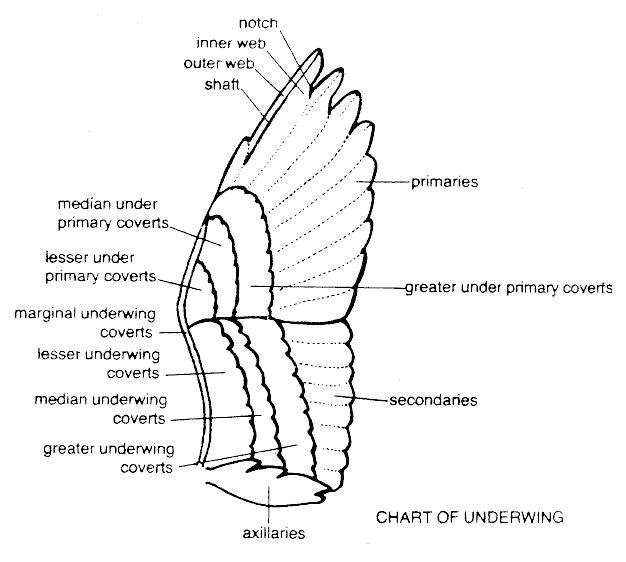 I trust that some of you may find this usefull and that it will enable you to follow the lingo.
Last edited by
francoisd
on Tue Feb 13, 2007 4:07 pm, edited 2 times in total.
---
Have a look at
this
page.
It explains some of the terms used and then discusses some of the ethics of birding.
Look deep into nature, and then you will understand everything better.
Albert Einstein

Latest lifers from Kruger NP:
Thick-billed Cuckoo Pachycoccyx audeberti Dikbekkoekoek
Northern Wheatear Oenanthe oenanthe Europese skaapwagter
---
---
Return to "Birding in Southern Africa"
Who is online
Users browsing this forum: No registered users and 2 guests