Day 8
(continued)
Lijersdraai: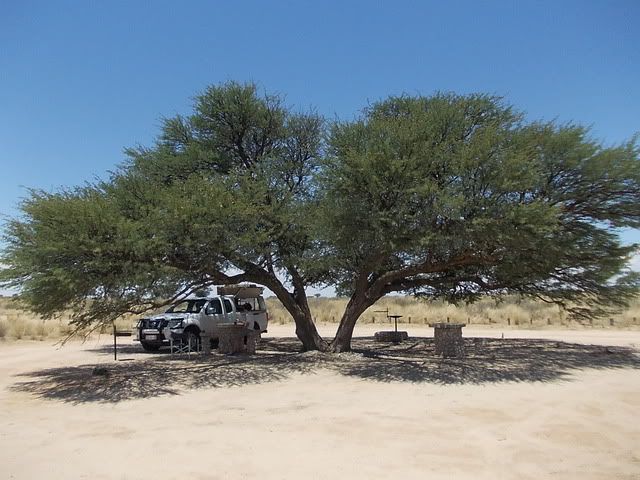 it's so hot that also lizards stay in the shadow...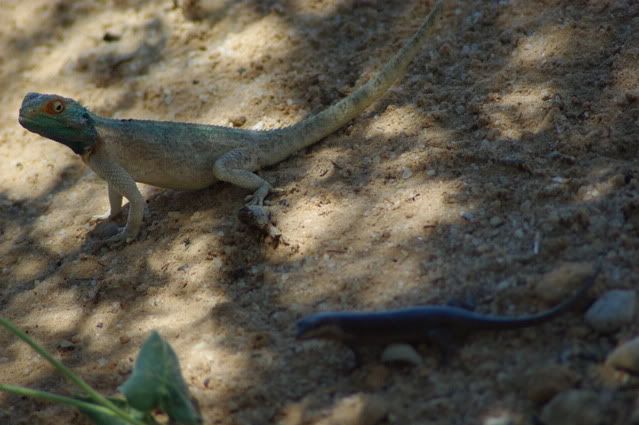 Polentswa waterhole (Lanner falcon and Bataleur, thanks to WillemK for the names!)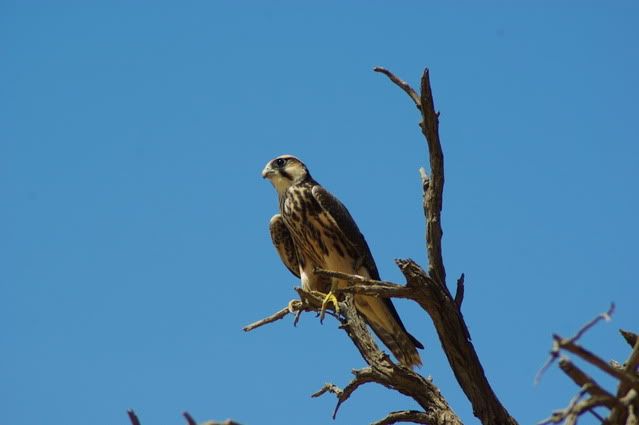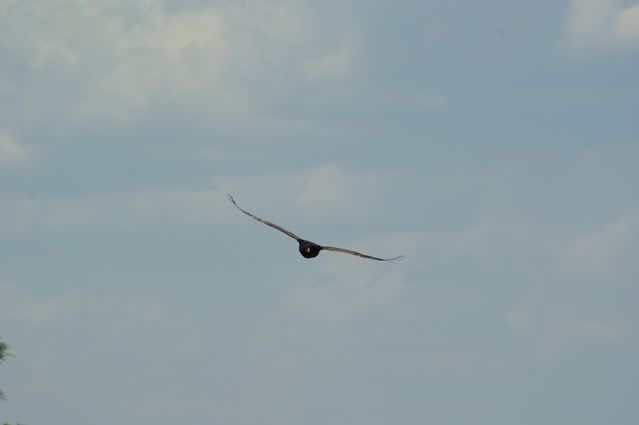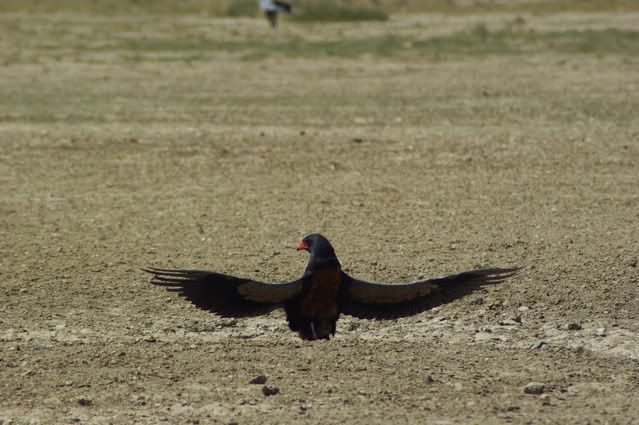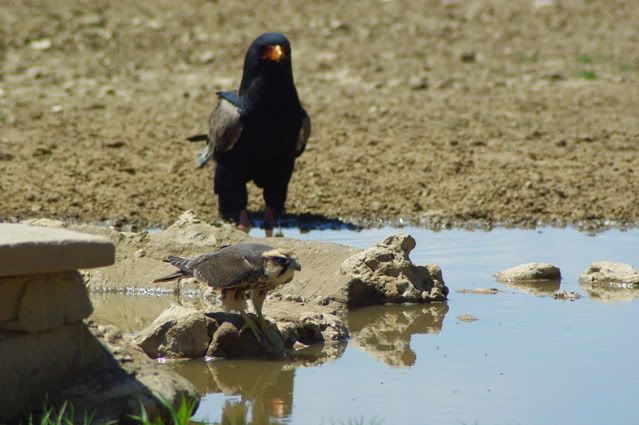 Polentswa campsite: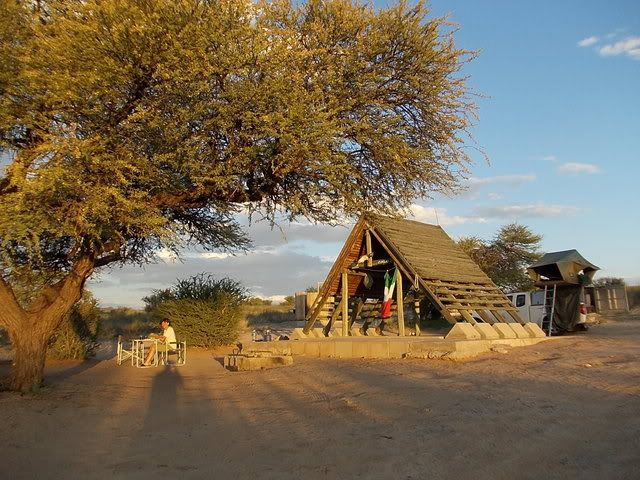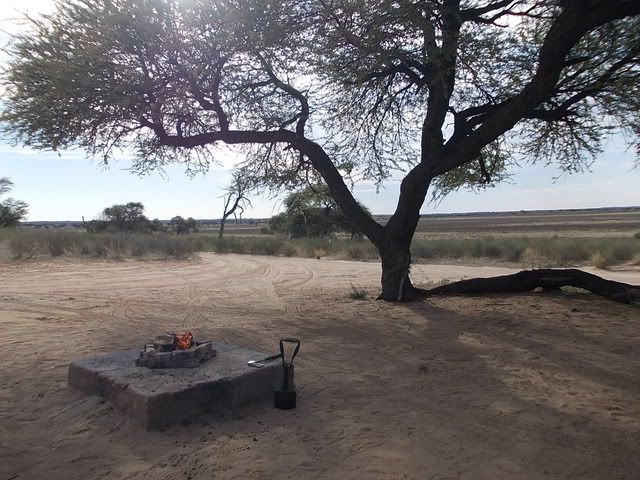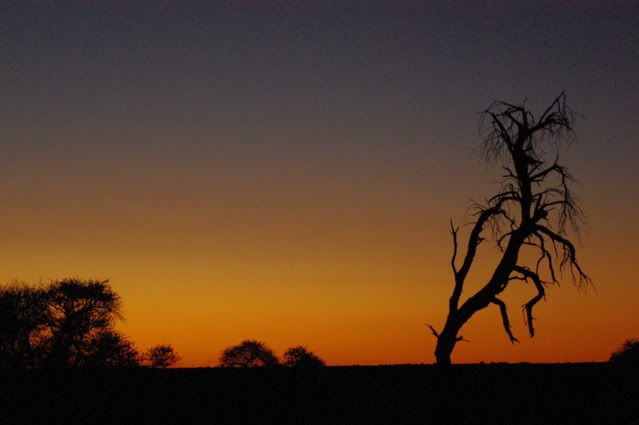 Last edited by
silvia.n
on Tue Feb 14, 2012 1:21 pm, edited 1 time in total.
---
Day 9
We leave the camp early and stay for some time at Polentswa waterhole. Here we see a jackal, a lot of birds and a couple of bat eared foxes.
At Bedinkt waterhole we meet three lions: a lioness and two youngsters. Even if it's still morning they are laying lazily in the shadow.
At Nossob we have breakfast and make fuel, than we are on the road for Bitterpan! At Bitterpan we have time to rest and enjoy the beautiful place. By the way, we were there 2 years ago and this time we liked the new space made for the units with private braai facilities.
At sunset 4 lions arrive, a female and 3 cubs. They come to drink at the waterhole and hang around for a while. When some gemsboks make their way through the pan, we are very excited for what the lioness will do, but she keeps quiet and the gemsboks go away.
Last time in Bitterpan we didn't have many bats, now they are everywhere, in the passage between the units during the night you must pay attention not to have them on your head! Luckyly we sleep hard, but in the morning we find sone of their "gifts" on our bed...
morning in Polentswa: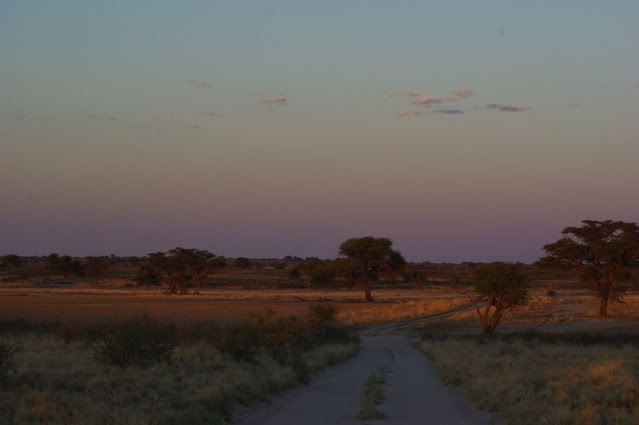 Polentswa waterhole: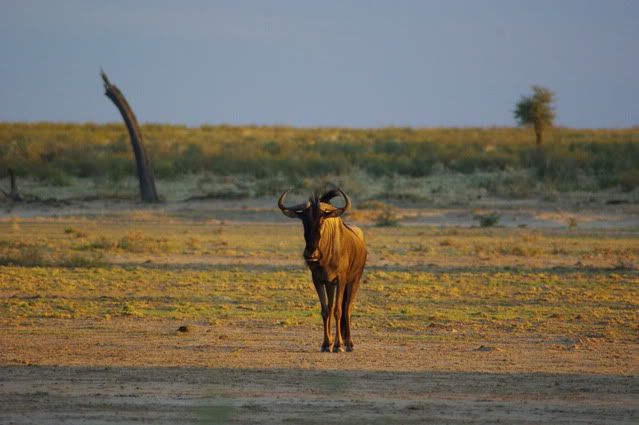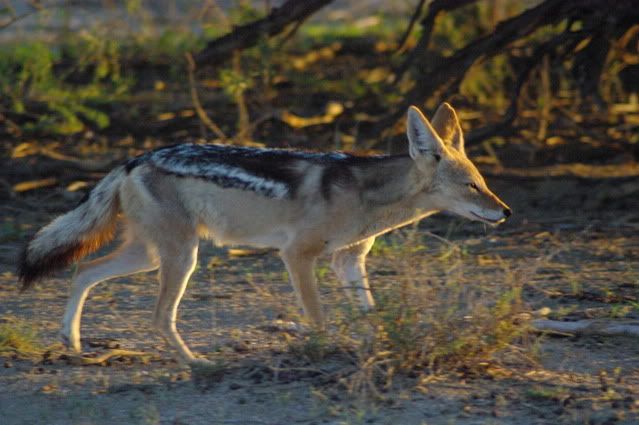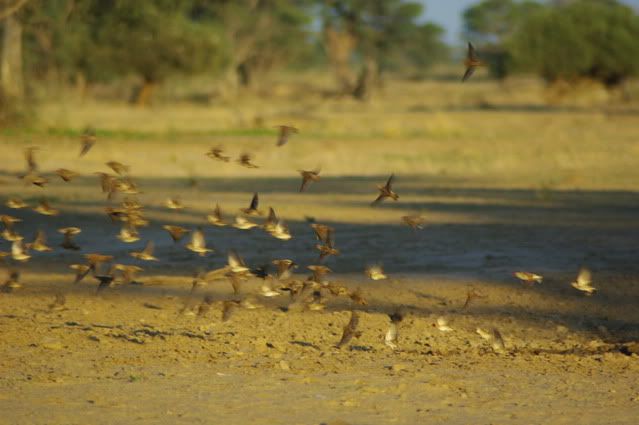 Bedinkt: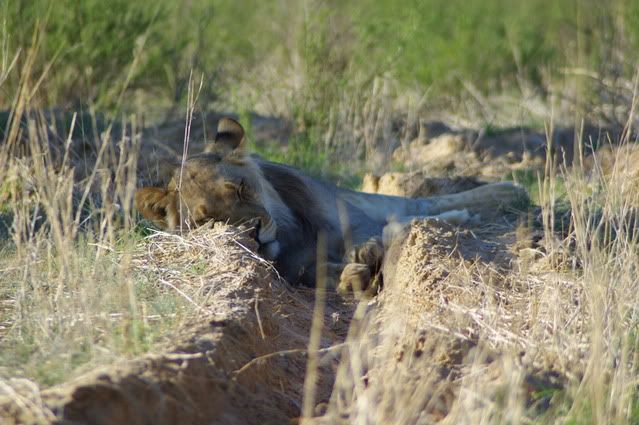 to be continued...
---
Day 9
(continued)
road to Bitterpan:
little hartebeest (we saw no adults around, is it normal?)
Bitterpan: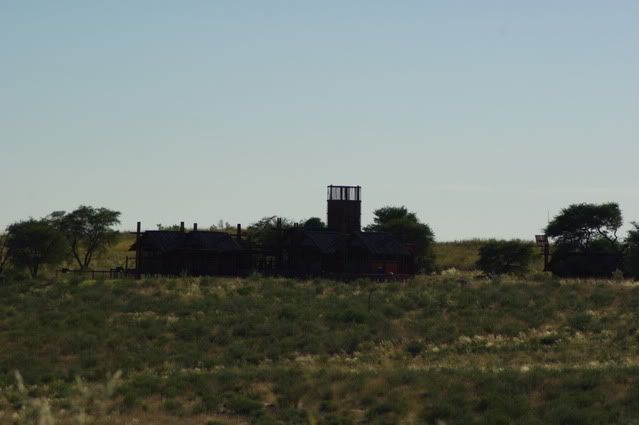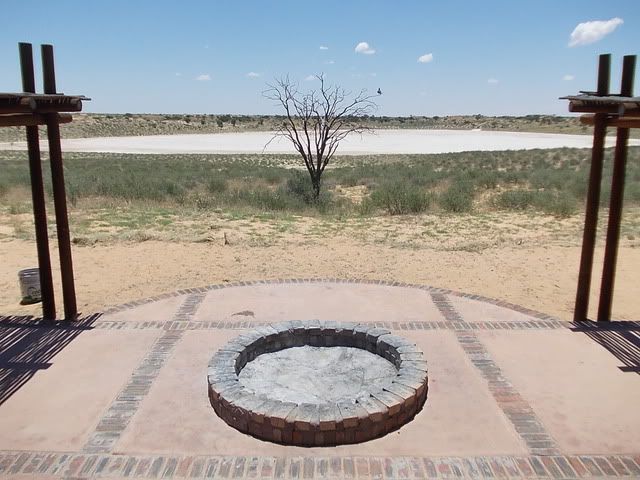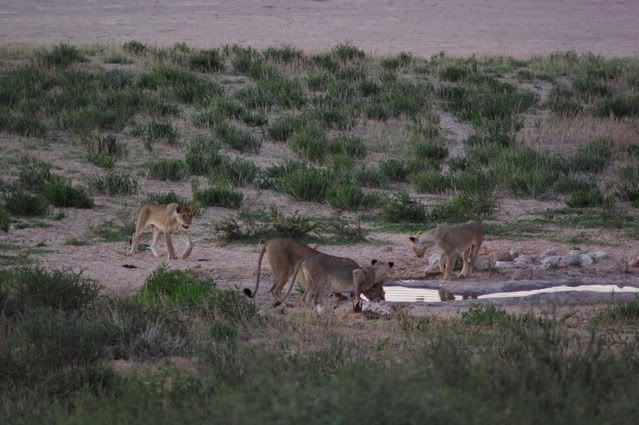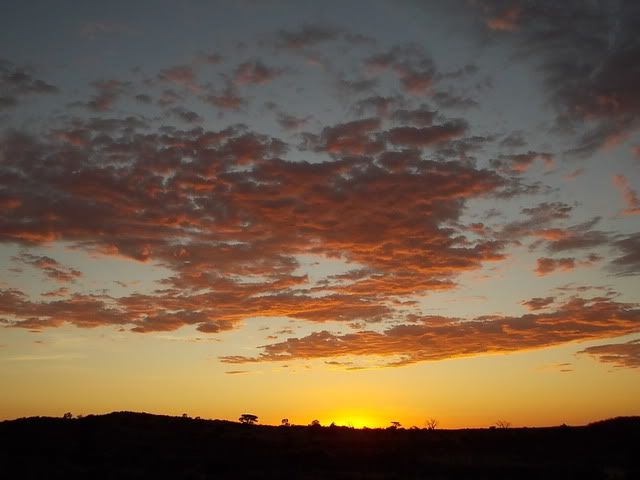 ---
Day 10
We leave Bitterpan by the road to Mata-Mata, stop in Mata-Mata for a short break, then we take the Auob road all to Twee Rivieren.
Along the road we see the first giraffes of the tour.
South of Kamqua there are two cheetas under a tree, near a springbok kill. They are too far for a good shot, but at least we have seen also these big cats!
At Monro we see a spotted hyena, enjoying a bath in the waterhole.
At Twee Rivieren we book the Leeuwdril loop for tomorrow (it's the last day and we couldn't miss the last 4x4 road
), then we head for Rooiputs, our last camping site.
Near Leeuwdril we see a lioness under a tree, and not far a pride of 6 lions, a male and 5 youngsters.
sunrise in Bitterpan:
how fast the sun is moving: the first picture was taken at 6 am and the second one at 7,20: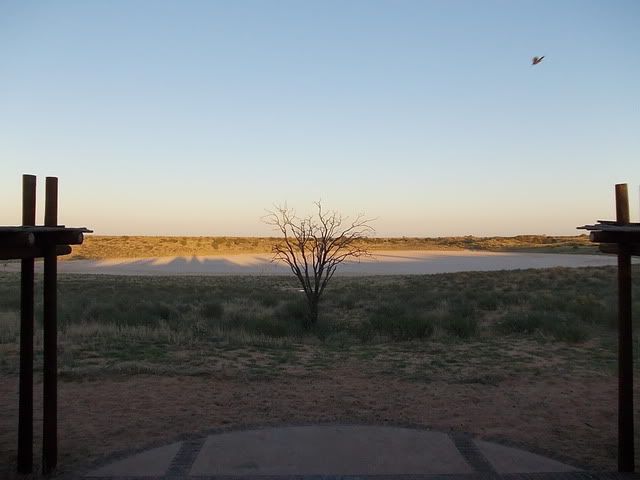 dunes on the road to Auob: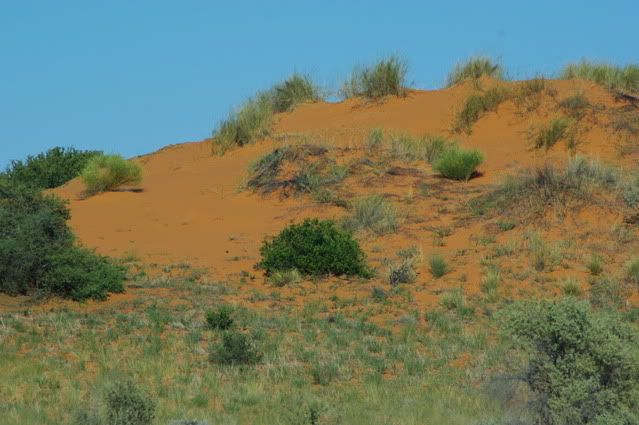 Auob River: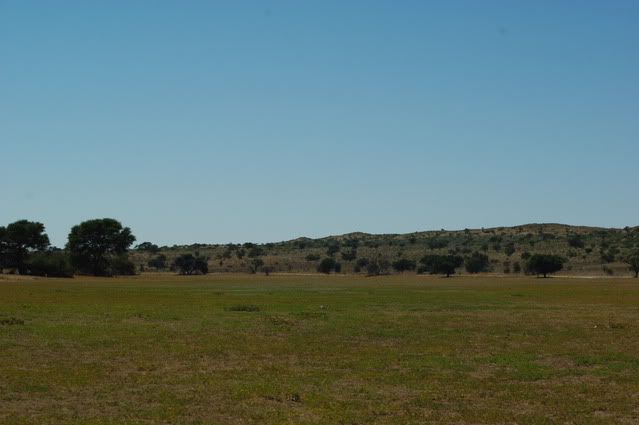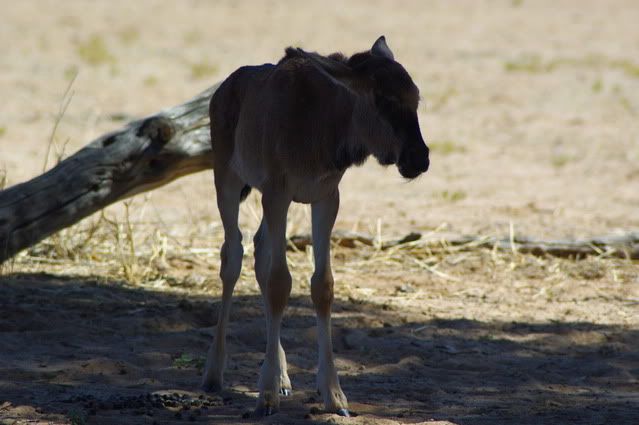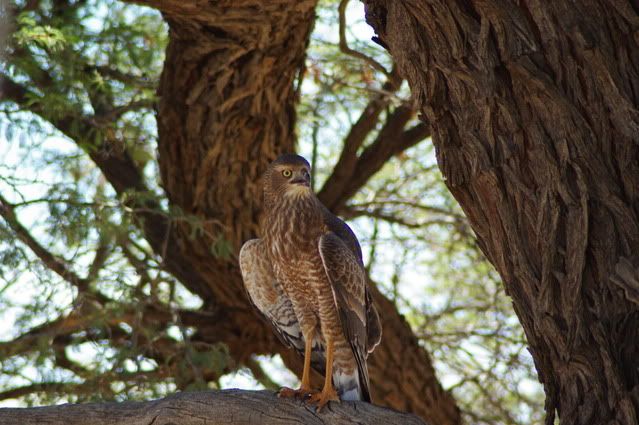 to be continued...
Last edited by
silvia.n
on Fri Feb 17, 2012 1:51 pm, edited 1 time in total.
---
Day 10
(continued)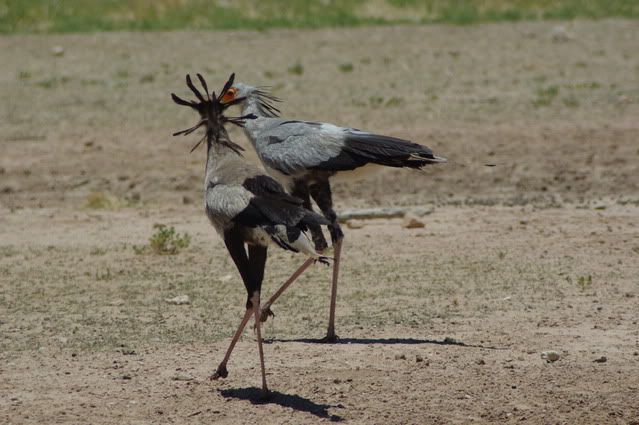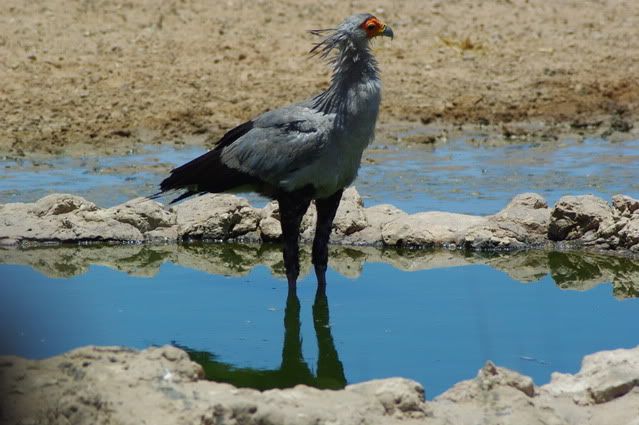 Kamqua: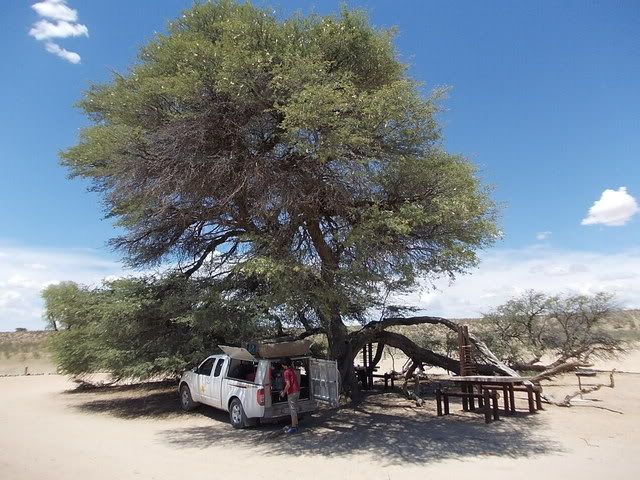 acacia tree mouse: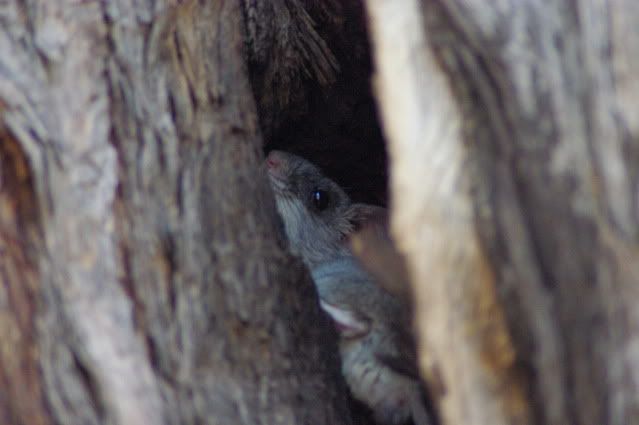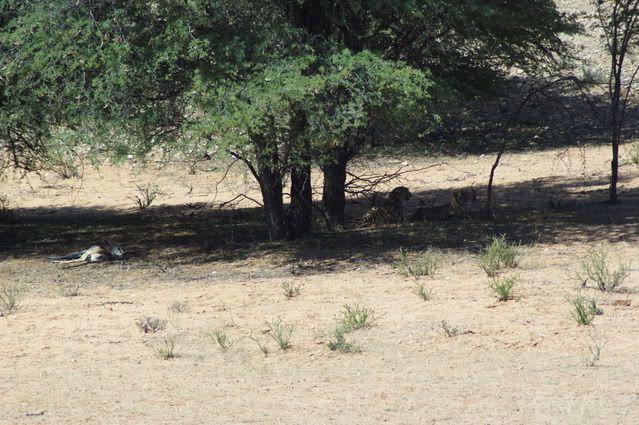 Auchterlonie: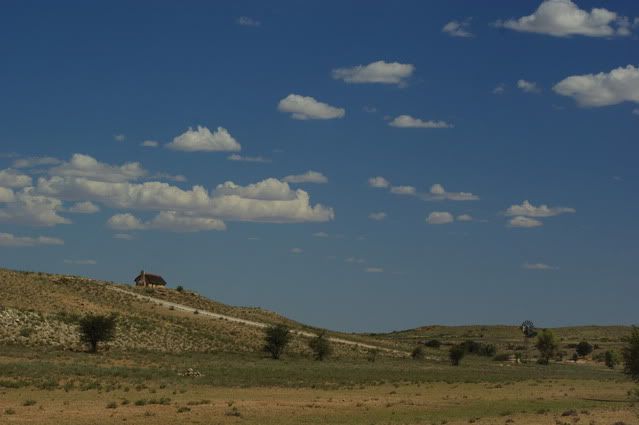 spotted hyena at Monro: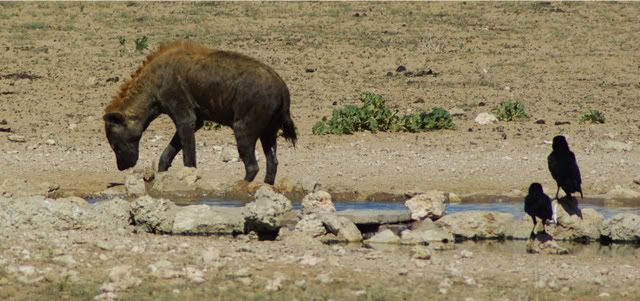 Twee Rivieren: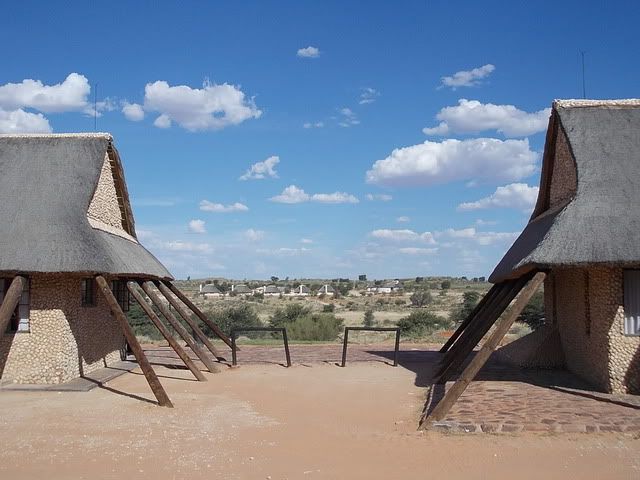 Leeuwdril:
Rooiputs campsite: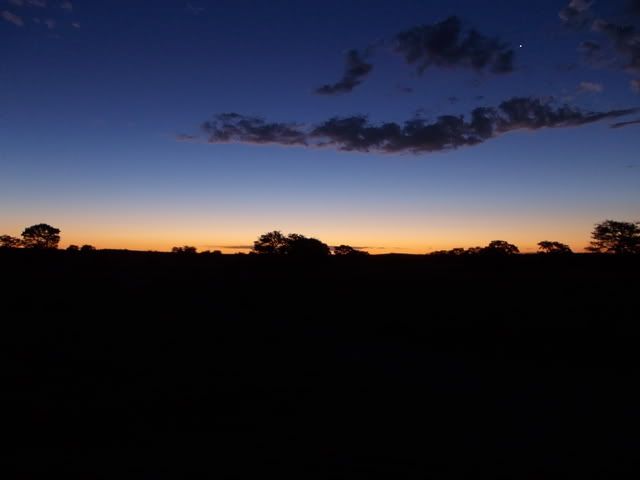 Last edited by
silvia.n
on Fri Feb 17, 2012 1:53 pm, edited 1 time in total.
---
Day 11
We are very sad because this is our last day in the park
... but we have all the morning to spend here, so we are going to enjoy the last few hours.
At 6 o'clock we are ready to leave Rooiputs campsite. At Rooiputs waterhole we find 4 lions: according to our car we are now 700 meter away from the camp, that means that they almost slept with us tonight...
We have booked Leeuwdril 4x4 trail, so we do it in the early morning. We don't have particular sightings in the trail, but the landscape is very nice, it's incredible how different it can be in a few kms away from the riverbed.
On the other side we take the auob road to Auchterlonie, then the dune road to Kij Kij. Here we have the last gift of KTP: a leopard! He is relaxing behind a dune, our presence makes him move but we manage to take a couple of shots.
So out KTP holiday is really finished, it has been a very exciting experience!
Just because we are already missing gravel road, we decide to go to Kuruman passing from Van Zylrus...
Rooiputs waterhole: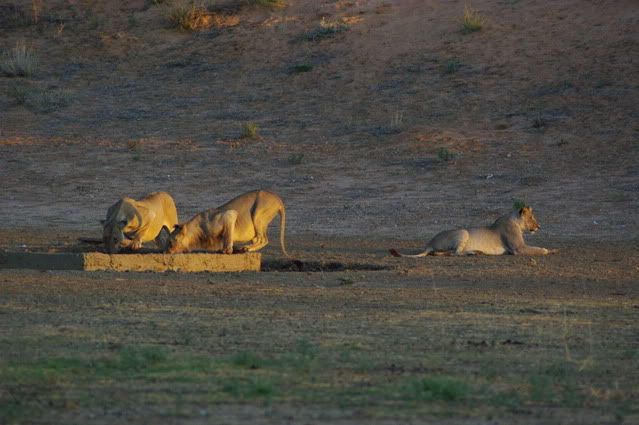 Leeuwdril loop: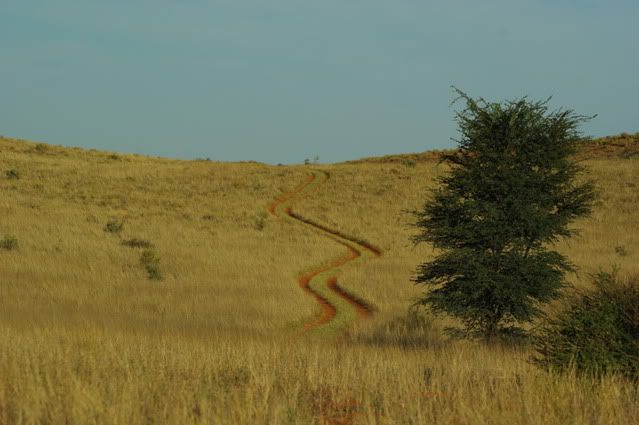 Auob: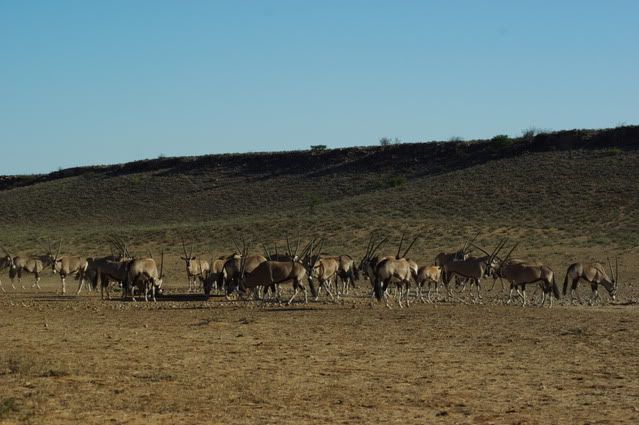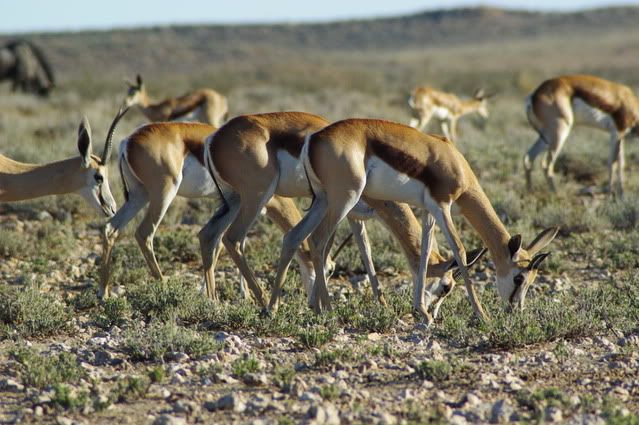 Dune road: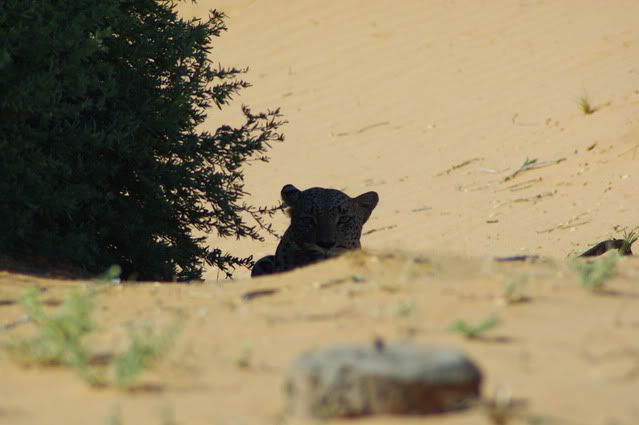 roadsign in Kuruman: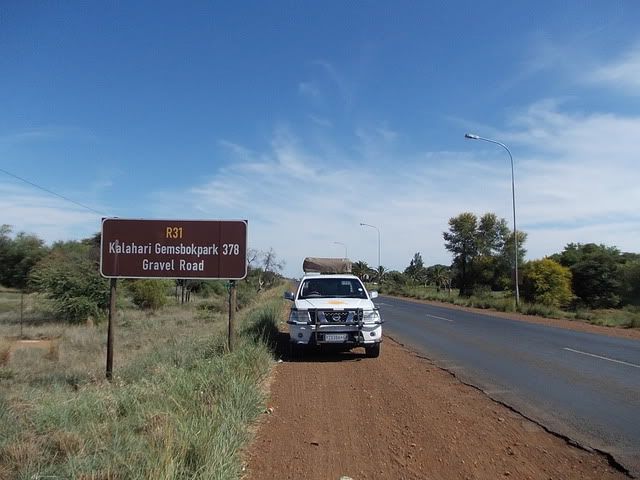 ---
---
Who is online
Users browsing this forum: salamanda and 5 guests