Legendary Virtual Ranger

FAC Member (2017)
Award: Forumite of the year - Eagle Award (2016)
Posts: 17837
Joined: Tue Jun 07, 2005 8:47 pm
Location: meandering between senility and menopause
Lower Sabie
first cup of coffee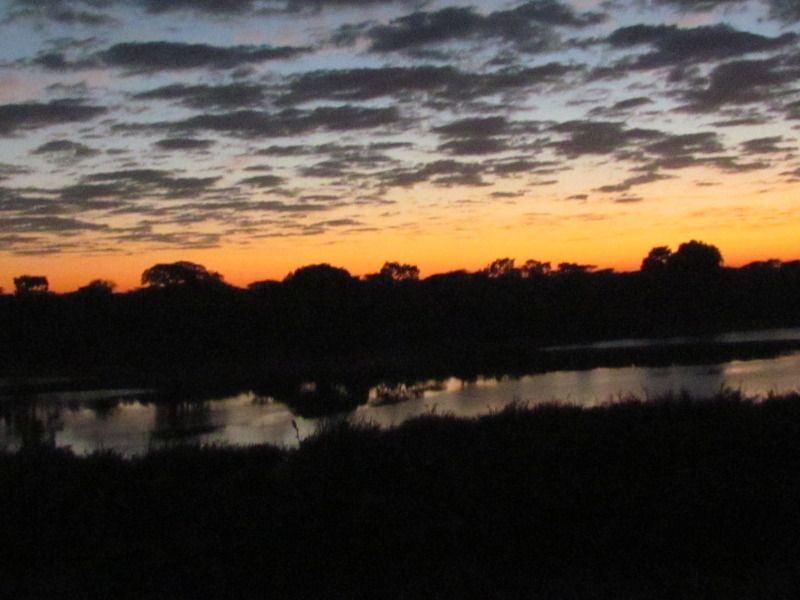 The bird doesn't sing because it has answers, it sings because it has a song.
---
Junior Virtual Ranger

Posts: 1042
Joined: Fri Apr 03, 2009 10:18 pm
Location: johannesburg (but soon in Kruger)
Don't forget the Rusks that go with the coffee!!
---
Moderator

Posts: 16328
Joined: Tue Mar 22, 2005 6:31 pm
Location: Tinley Manor, KZN North Coast, South Africa
Hi lioness7, and a warm welcome to the forum.
I have merged this with another Topic exactly the same.
---
Leave when the gates open - car all packed with camera gear, water, snacks and that first coffee!
Route already planned in my mind from the night before.
Map ready alongside me regardless.
Drive until about 8-9am.
Back in to camp, leg stretch, bathroom stop, check sightings board, grab a coffee and back on the road again.
Drive remainder of day.
Stop as required at rest camps or picnic spots for leg stretch and bathroom stops and cold drinks.
Brief stops and back on the road.
Two of my best Leopard sightings have been between 1pm and 2pm.
Back into camp about 2 mins before closing time!
Prep kit for next day, sort photos, charge batteries, exercise, shower and collapse exhausted!
Next day repeat.
---
What time you leave the camp in the morning?
Dont stay in the camps, but rather own a house in Marloth park which is a short drive to crocodile gate. we typically leave 20-30min before gates open, dependant on how many people we think may go into the park through croc gate.
How long you out for?
The whole day, out 5 min before gates close.
Do you stop for food during the day?
Normally stop at LS for Brunch and walk around.
How far you drive?
From Croc to first S28 turn off, rejoint H4-2, to LS then we plan from their back to LS.
Do you split the day up with rest in between back at camp?
No, I figure, the more you out on the road, the better your chances of seeing good sightings. (I am also an avid photographer and can spend 3 hours at a good sighting, given there are not alot of people at the sighting.
What time you get back to camp for the night?
Camp - Home
if gates close at 6pm, I will get back home around 6:30 ish, although they have tard the road from Marloth park to road that goes to KP and Croc Gate.
Do you spend most time on H-roads or S-roads?
Try to stay on H roads, as I dont have a 4X4 and like my teeth where they are (drive a FIesta ST, so suspension is not on my side with this one). I am purchasing a Figo, so S roads will be that more tempting
---
Normally try to be first out the gate but sometimes it is better to let someone else go first - maybe their eyes are better than yours.
Also put the camps gate location in your GPS then you can stay out in the afternoon until the last minute as your GPS will tell you how long it is going to take to get to the gate without getting into trouble. Allow a little leeway to cater for those last minute lions/cheetah/leopards that always appear at the last moment
---
Posts: 7
Joined: Wed Apr 01, 2009 11:06 am
We are out of the gate as soon as it opens. Usually drive from camp to camp/picnic spot and spend about 15-30min at each one. At the camp shop we buy a snack ice cream or a coffee and look at the sightring boards. If at a picnic site some thermos coffee and muffin or so. I really pig out on my Kruger vacations and generally gain about 0.5kg per day
. Lately we are back at camp well before the gates close, say at about 3 or 4 o`clock and spend the rest of the time there.
The roads depends on on with what car we go and what time. It is just more uncomfortable driving on a dirt road than it is driving on tar. And during off-season the roads are not that busy in any case.
A quick tip, I deflate my tires to about 1.5bar when in the park. It is a much more comfortable ride on the dirt roads then.
Edit: I love the summer months when the gates open 4:30 and it is still dark when you leave. Seeing eyes up ahead in the road is always an amazing feeling!
Hendrik
---
---
Return to "Kruger National Park"
Who is online
Users browsing this forum: No registered users and 3 guests