Legendary Virtual Ranger

Award: Forumite of the year - Eagle Award (2016)
Award: Angel of the Year (2015)
Posts: 17612
Joined: Tue Jun 07, 2005 8:47 pm
Location: meandering between senility and menopause
Tobieo
The bird doesn't sing because it has answers, it sings because it has a song.
---
March 15, 2012 9.00 am at Mooiplaas S49
Checking out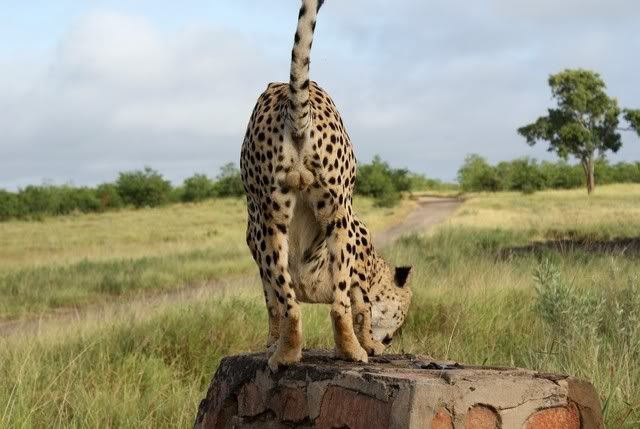 Plenty space to add a few specimen
Next morning march 16, just 10 minutes after gate opening at Mopani camp:
It takes two to decide what direction to go. These brothers seem so close all the time. Ik think many of us have encountered them last year. Hope to see them again in january 2013.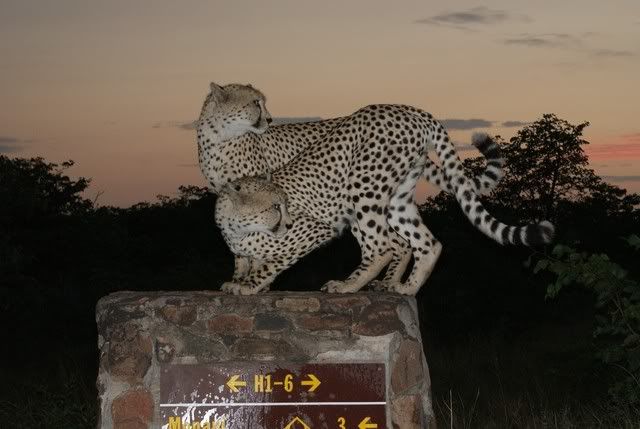 KNP 2013 januari/februari
19-21 Mopani
21-23 Punda Maria
23-27 Shingwedzi
27-30 Letaba
30-04 Satara
04-08 Lower Sabie
---
Virtual Ranger

Posts: 646
Joined: Sat Jun 09, 2012 2:03 am
Location: Pompano Beach, Florida, USA
What a great pose of the brothers.....truly a classic

*****2017*****
Skukuza Oct 27, 28, 29,30,31
Orpen Nov 1, 2
Letaba Nov 4, 5
Oliphants Nov 6, 7, 8
Satara Nov 9, 10, 11,12,13,14,15,16,17,18,19,20,21,22,23,24,25
Lower Sabi Nov 26, 27,28,
Crocodile Bridge Nov 29, 30
Skukusa Dec 1,2,3,4
---
Yes, 'the brothers' is a gorgeous pic, they couldn't have posed better.
---
Posts: 5
Joined: Sat Nov 06, 2010 4:49 pm
Location: Parry Sound, Canada
As good a spot as any for a family meeting!
---
Legendary Virtual Ranger

Award: Forumite of the year - Eagle Award (2016)
Award: Angel of the Year (2015)
Posts: 17612
Joined: Tue Jun 07, 2005 8:47 pm
Location: meandering between senility and menopause
This troop do seem to love that sign
Just resting before mozing over to see if any silly tent person has forgotten to close the food cupboard.
The bird doesn't sing because it has answers, it sings because it has a song.
---
Great picture Daffy of the Cheetah brothers. In 20 years the only things I have seen is the the messages they often leave. bondm UK
---
The no-entry sign in front of Tihongoyeni Waterhole
---
There were a couple of vehicles parked, but this big guy casually walked up to the sign-post and started scratching - all over. It was hilarious - just wondering what the occupants of the vehicles were thinking?!
---
Moderator

Posts: 16034
Joined: Tue Mar 22, 2005 6:31 pm
Location: Sheffield Beach KZN North Coast, South Africa
Great pics Naomi and it looks as if he had just had a wonderful mud bath.
---
Oh yes he did! We spent many hours at the waterhole during our recent visit. At one time we counted between 20 and 30 large elephant bulls. When they arrive their tusks are beautifully white but they cannot wait to splash themselves with the muddy water. They used the natural waterhole for bathing but all of them drank at the cement dam. There were quite a few magnificent tuskers amongst them and it is sad to think that it probably was one of them that was struck by lightning.
---
---
Return to "Kruger National Park"
Who is online
Users browsing this forum: No registered users and 1 guest