Does being married to a Duke make me a Duchess?
I wonder…but the Duke is just a driver.
We were booked in Tamboti for the Freedom Day/Workers Day long weekend. With the floods in KNP, Tamboti was washed away and so this new opportunity presented itself.
MZNP has been described as a `little gem' of the Eastern Cape. It has been on our wishlist of parks to visit but never got the chance till now. It is partly thanks to the Mites who recently visited MZNP and wrote their TRs that reminded us of our desire to visit this `gem'.
Our wish is to see and photograph the aardvark and the aardwolf, the caracal and the mountain zebra. Hopefully we will be lucky enough to catch the black harrier. My fingers are crossed!
As I make my list and start gathering all our equipment together I find my excitement rising and I cannot contain myself. I have a spring in my step and a song in my heart.
Now the countdown begins!
---
Friday 27th April 2012
Join us (my Driver and myself) as we travel through and experience the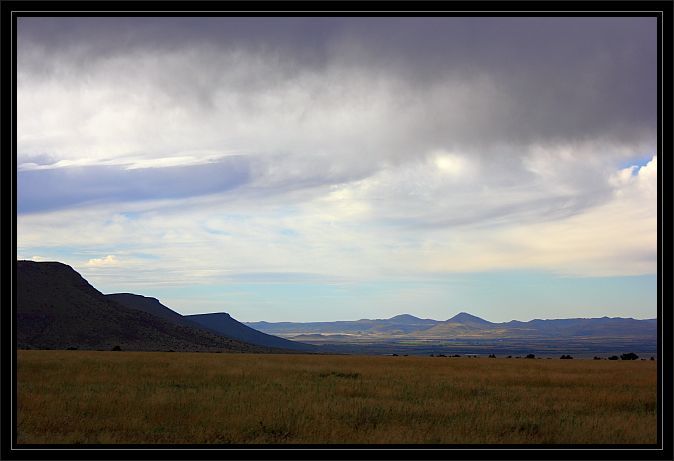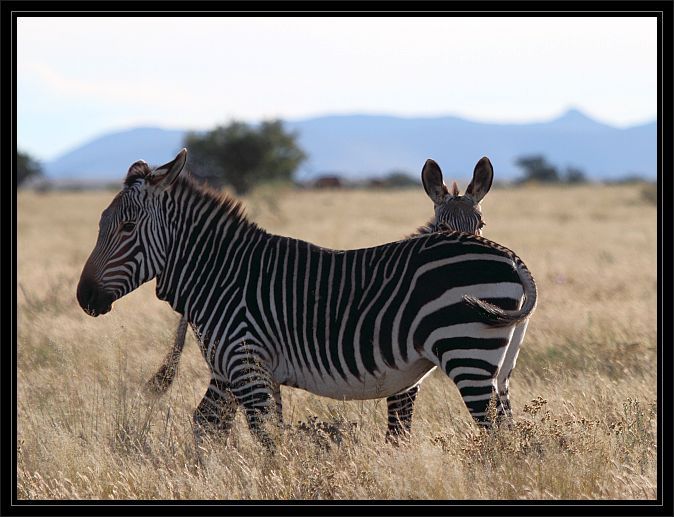 Setting the scene
The visitor here will experience the marvellous contrasts and unusual beauty of this small but intriguing portion of the Great Karoo. This little 'gem' of a park boasts the most spectacular scenery.
Quote from the MZNP brochure:
"Your African experience awaits…
Let your imagination and spirit soar with the eagles, run with the rare Cape mountain zebra and pound across the Karoo plains with the black wildebeest. Invigorating crystal clear air, beautiful scenery, tranquil ambience and an abundance of wildlife offer you a special and personal African wilderness experience."

Some of the beautiful scenery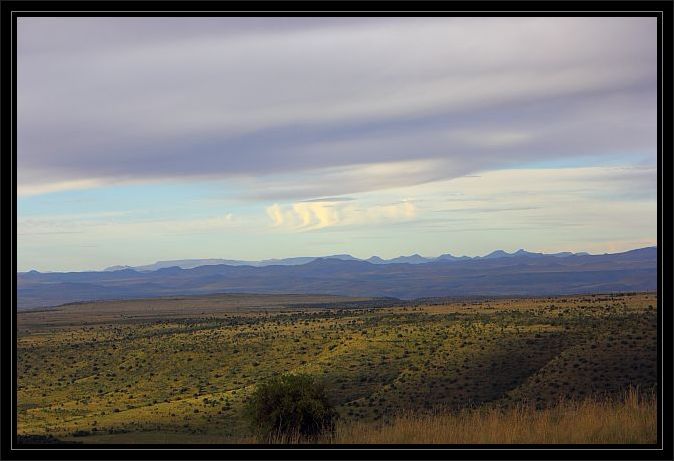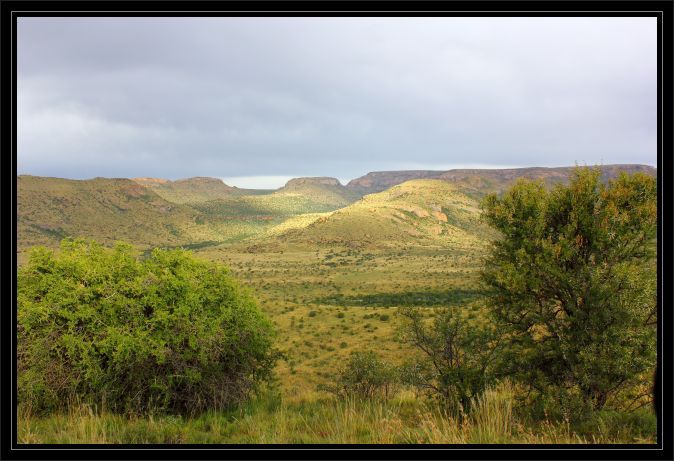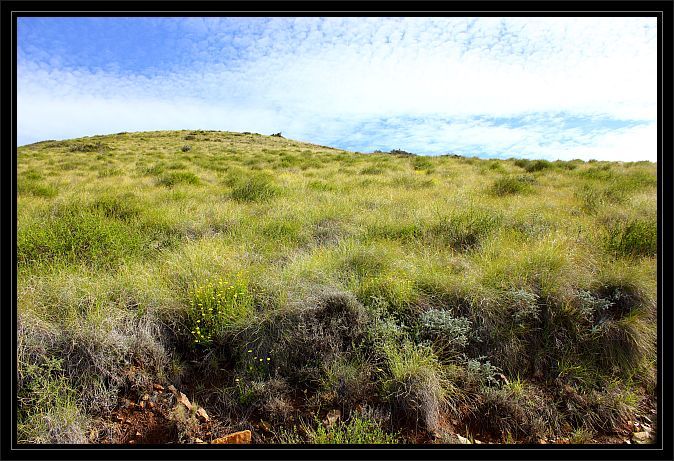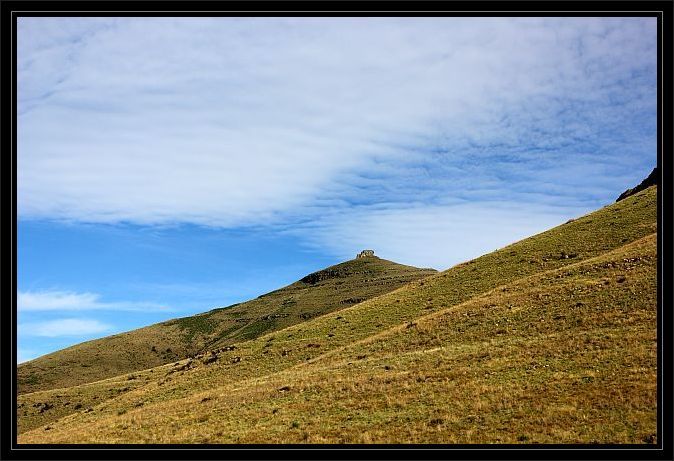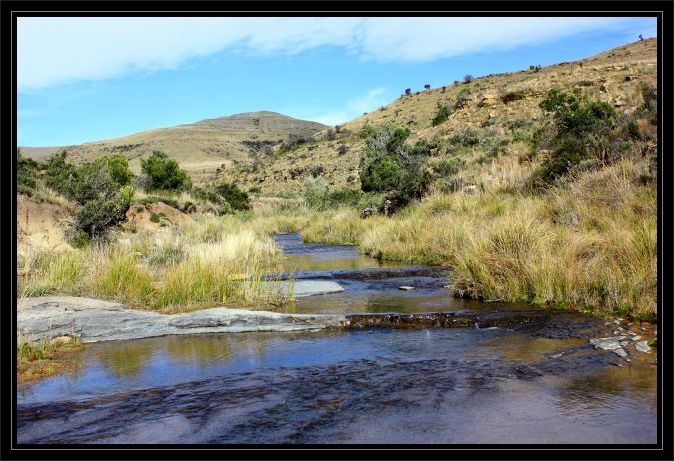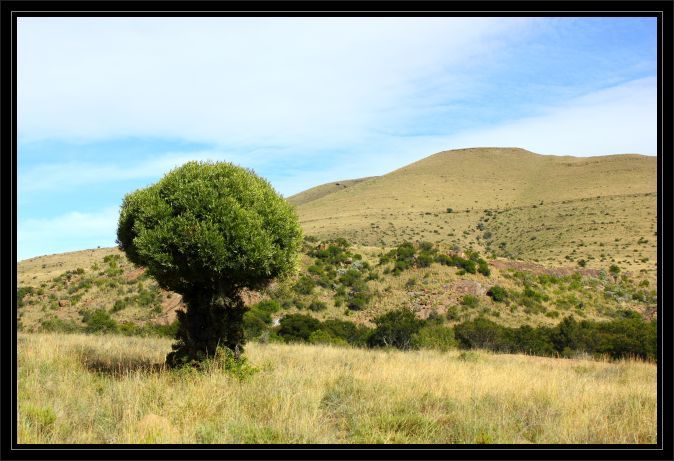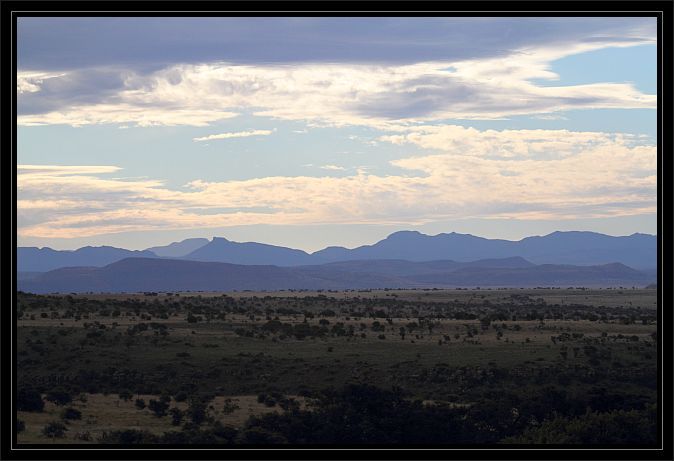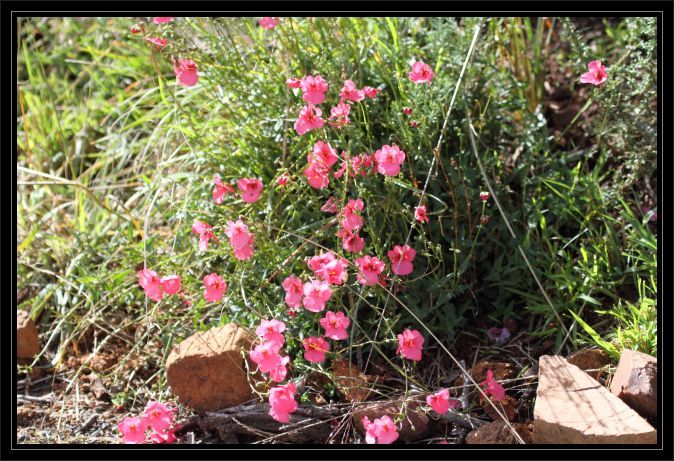 ---
Thank you
lion queen, RichardJ, hilda, norms, Radman, MM, cheetah211
1
All the chalets at MZNP are FA4 Family cottages and we stayed in number 11 which can be
seen here
The wonderful sunset from the stoep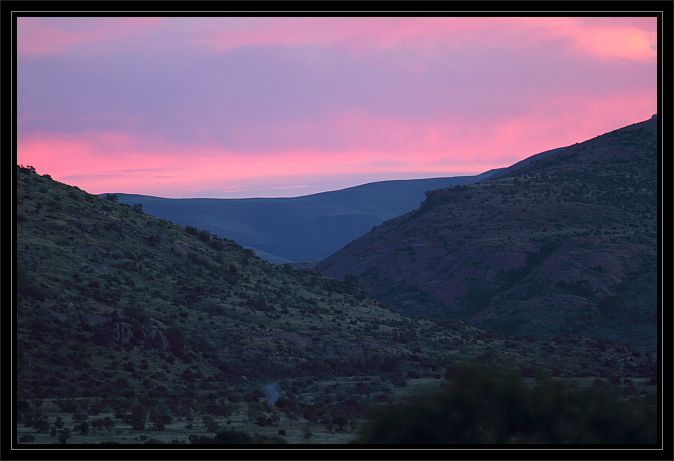 We went on the
Cheetah Tracking Walk
on our first morning in the park
Cheetahs were reintroduced in the Park in 2007 after being absent for nearly 70 years. It is just one of their success stories. Recently cheetah tracking with a guide was introduced.
We met Richard Okkers
our guide for the next 3-4 hours, at reception. We were 6 in our party. He briefed us on the whole procedure. He would drive to high ground and try to get a signal. Richard not only guaranteed that we would find a cheetah but also promised that we would get within 5 meters of the cheetah on foot
There are 6 cheetahs collared at present. We stopped at regular intervals to check for signal.
Eventually we received a strong signal from an area around Juriesdam Loop. After parking the vehicle, we went on foot. Richard told us the cheetah was within hundred metres of us yet we could not see it
to be continued when the page turns
---
We soon saw him under a tree with a kill.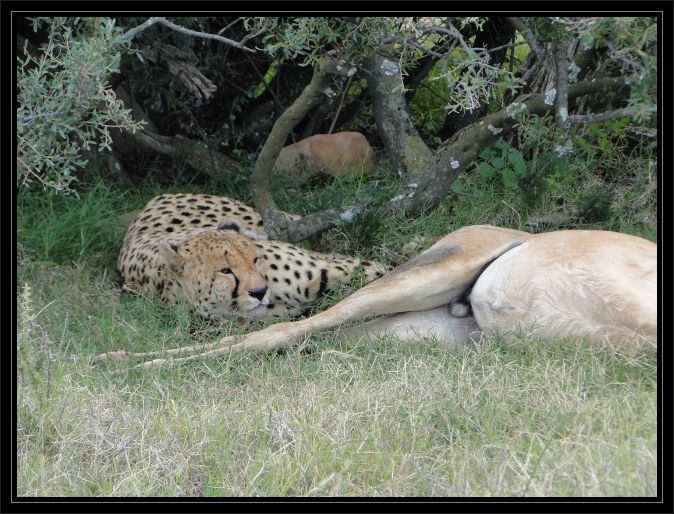 He is a cheetah called Wide Eyes. He is a 13 year old male and a seasoned hunter. He had caught a young red hartebeest. We came and stood within 5 metres of him. He is also the dominant male of the Park.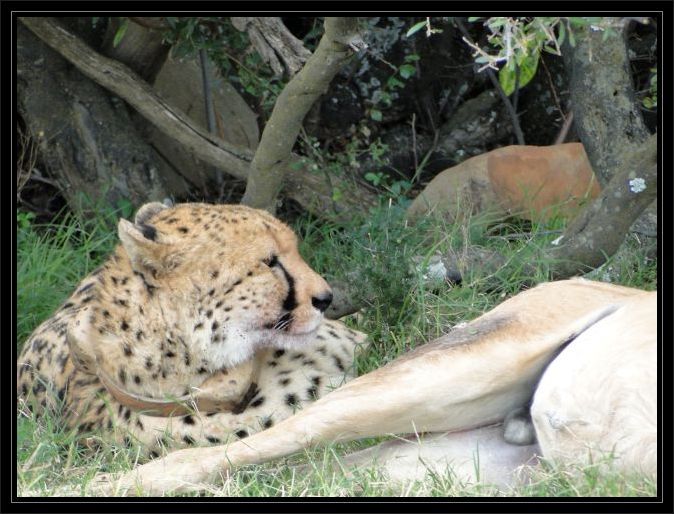 We did not know what type of terrain we would be walking in so we were only carrying our compact camera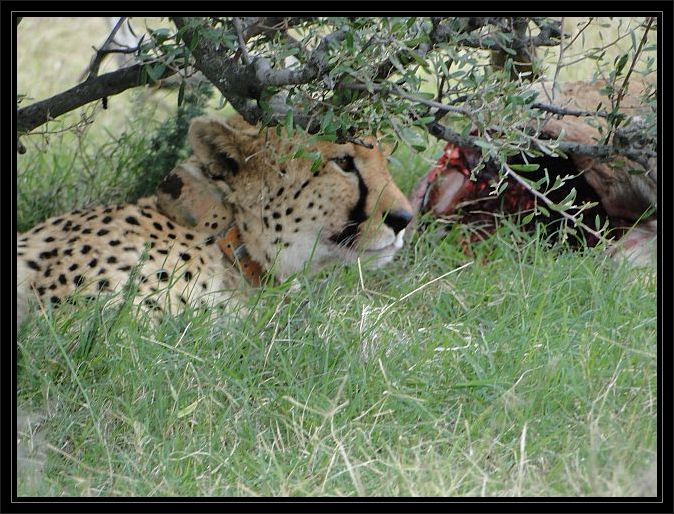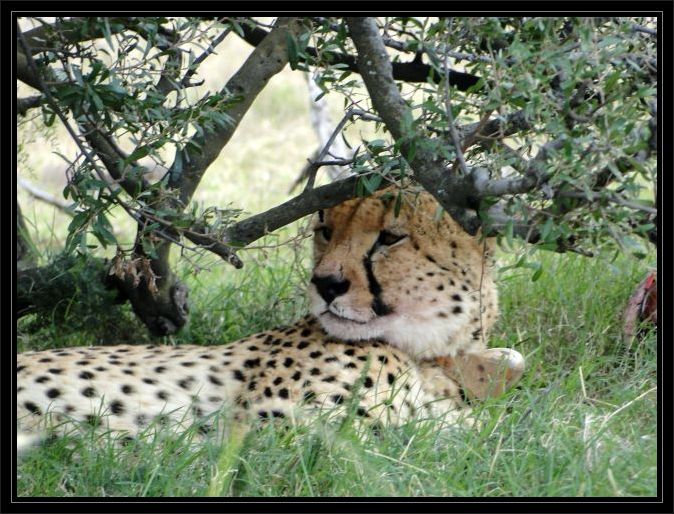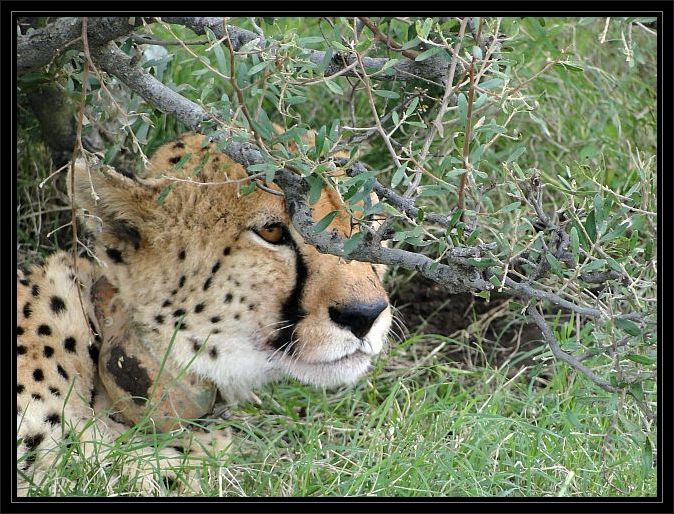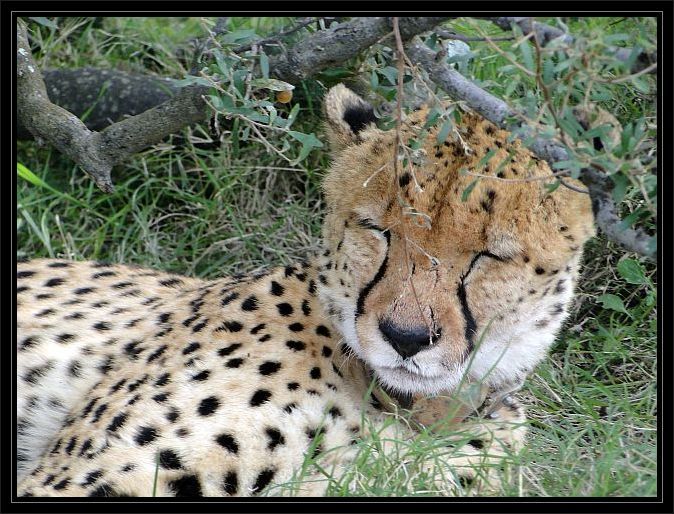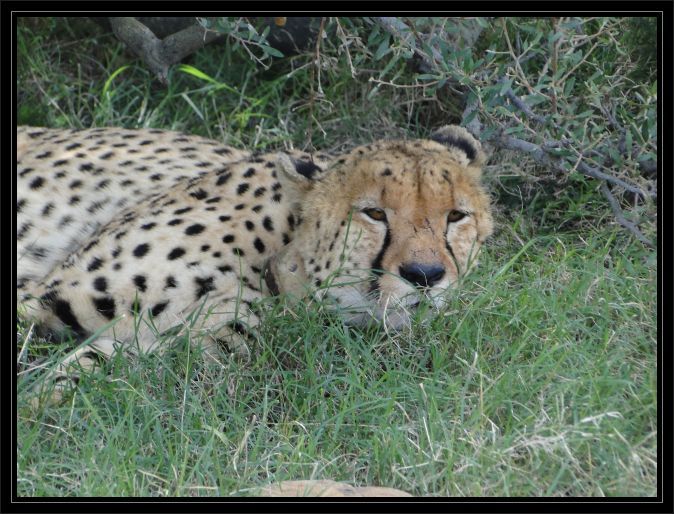 It was one of the best wildlife experiences I have ever had to be so close to a wild cheetah on foot
Thank you Richard
---
Thanks
Crested Val
- Very easy to fall in love with MZNP
The Mountain Zebra.
The Cape mountain zebra takes pride of place in the Park. The proclamation of the Park in 1937 saved these animals from extinction, and currently this protected species' population stands at over 300.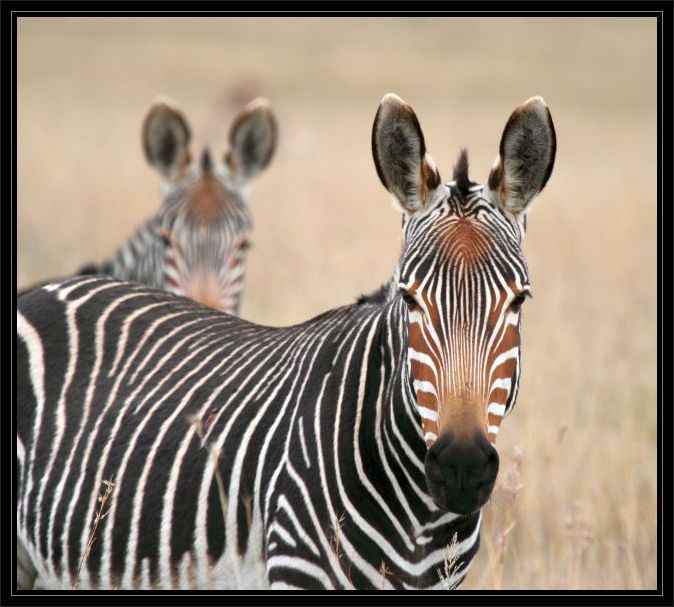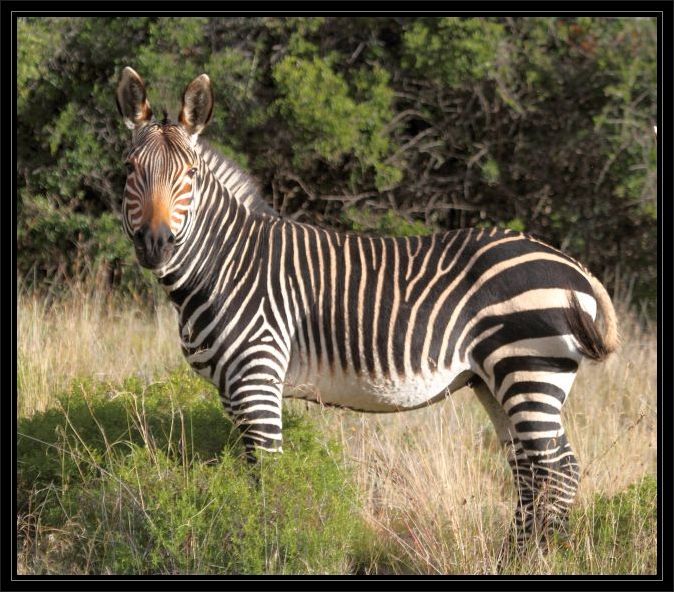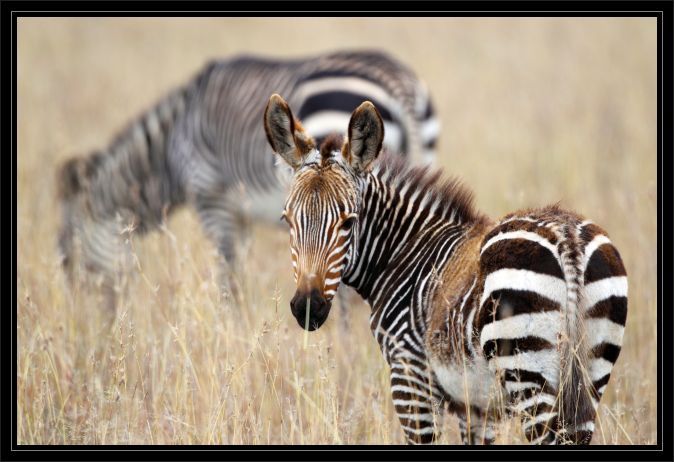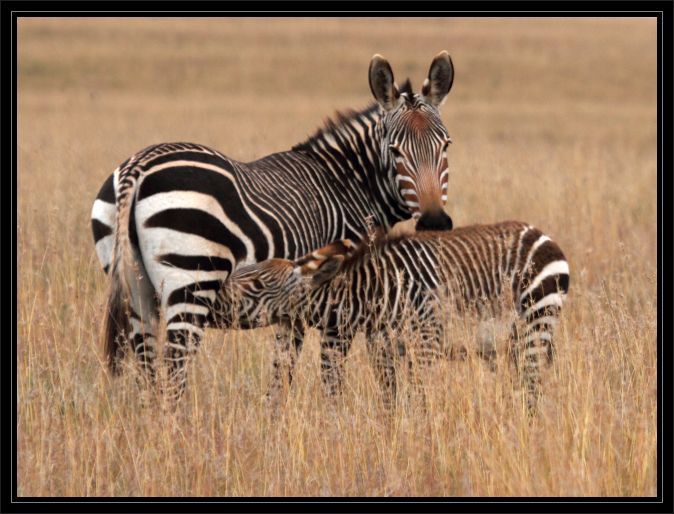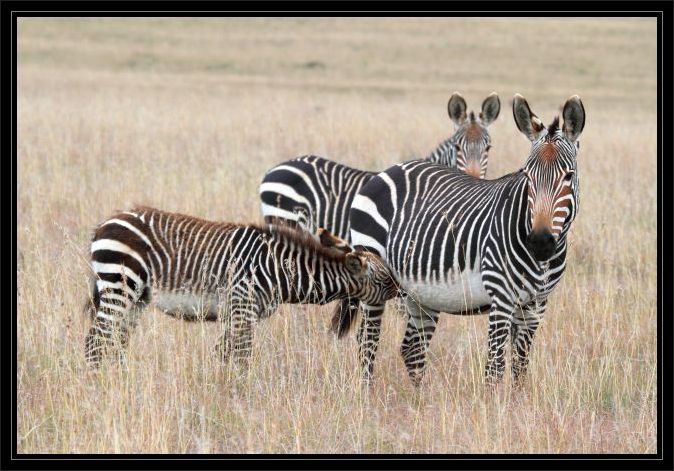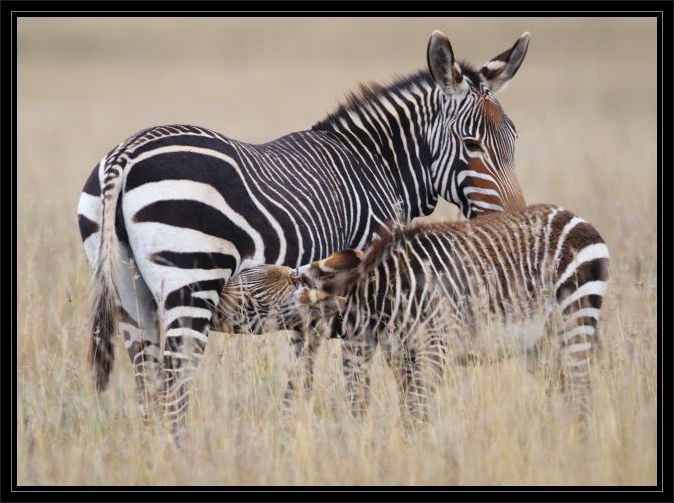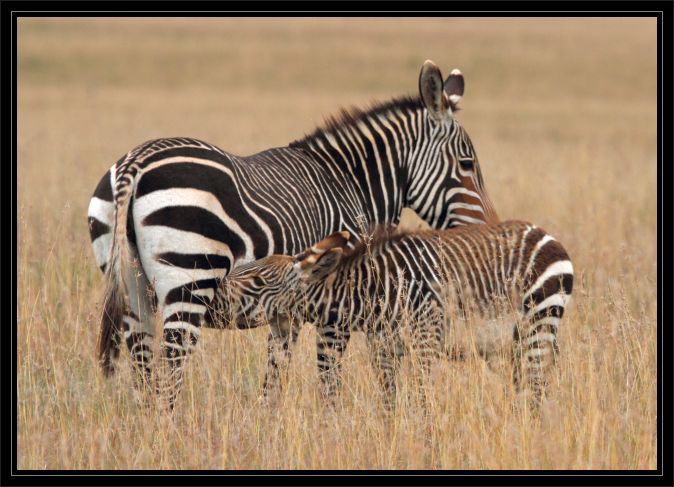 One of the reasons we visited MZNP was that we were still in search of the Aaardwolf. So naturally, we were booked for the Evening Drive. There was only us and another couple from Cape Town on the drive. They were with us on the cheetah tracking too and they wanted to see an Aardvark
The Evening Drive.
Quote from the MZNP brochure:
One will experience the best of both the late afternoon and early evening.
Animals to be on the lookout for are:
Buffalo
Black Rhino
Cheetah
Bat eared fox
Aardwolf
Aardvark
Caracal
Spotted eagle owl
Fiery necked nightjar
The question to be asked is, how many of these animals did we see?
---
The Evening Drive.

Like the cheetah tracking, the night drive, in my opinion, is a must do activity. It turned out that Richard was our guide for the night drive as well. We were pleased to have the friendly and ever so compliant and knowledgeable Richard as our guide again. With the four of us comfortably seated, Richard asked for our wish list. The couple from Cape Town said, "Aardvark" and we said, "Aardwolf." Richard smiled and assured us he would try his best. This time there were no guarantees for the sights.
First up we saw the spotted eagle owl but only with his back to us, before he flew off.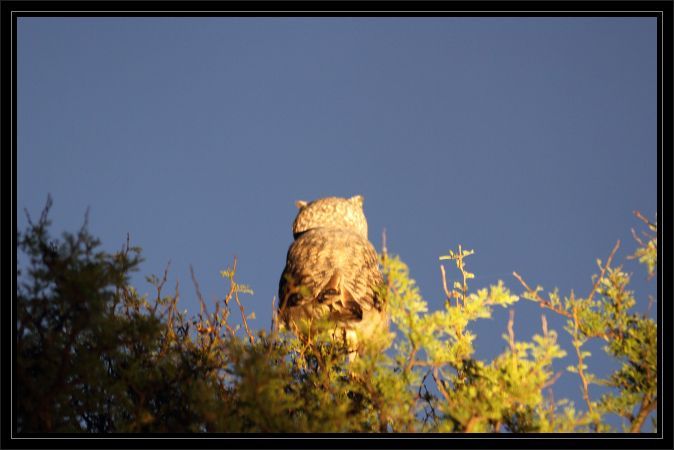 Next up was the caracal. It was a very good sighting, quite close to the road but could not get a good photo. He was patrolling his territory. That was awesome.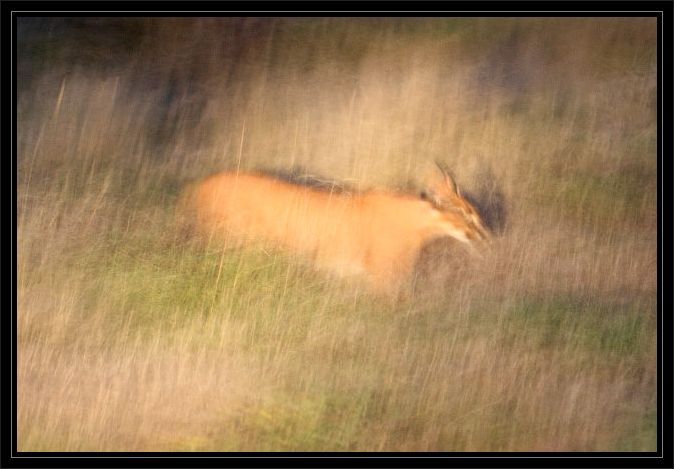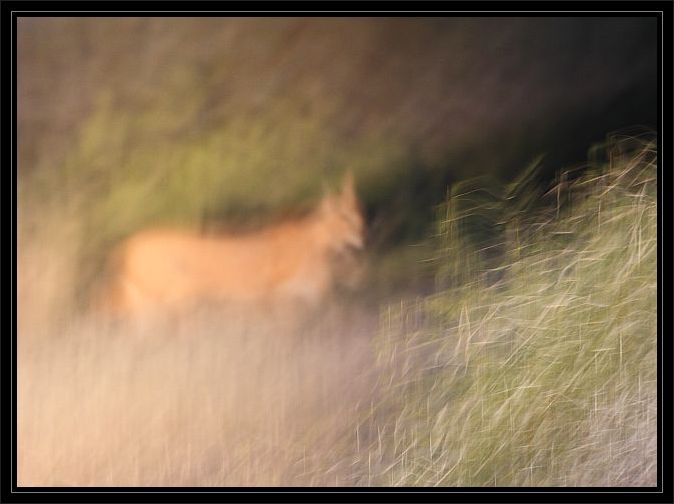 Then we came across the aardwolf on the road in front but he too ran off into the grass as we came closer. Though we had a good look at him, we were unable to get any good shots.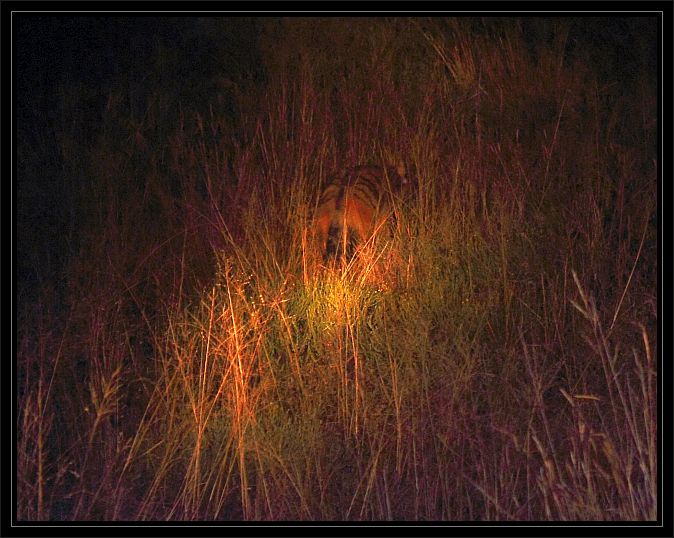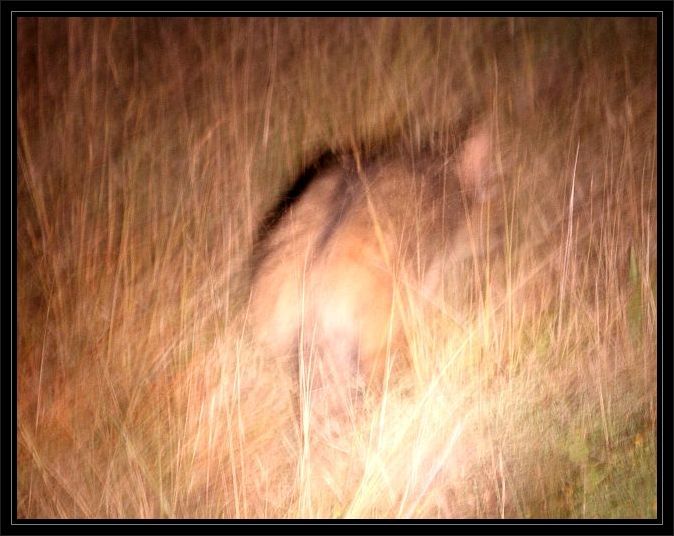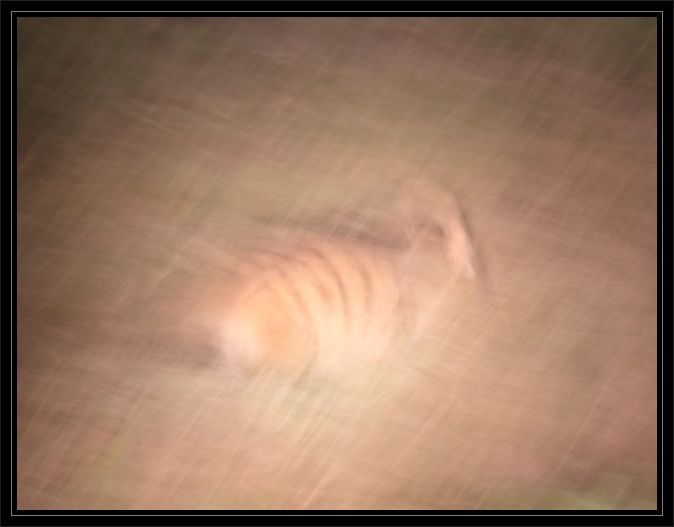 The fiery necked nightjars were all over. Near one of the waterholes we saw a black rhino.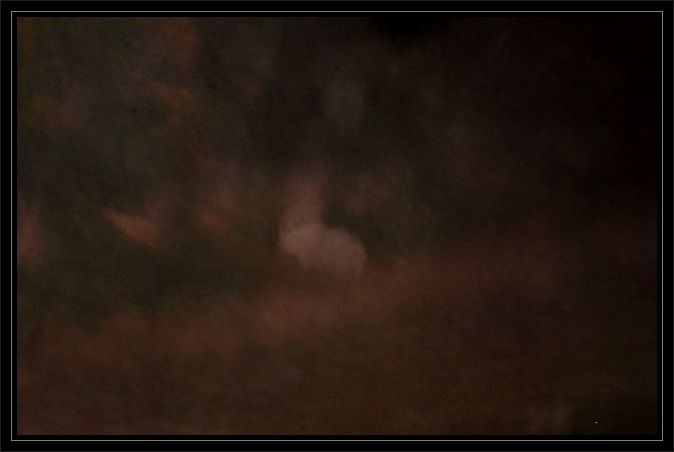 Thereafter a herd of buffalos. Next we had a bat eared fox make an appearance.
We were lucky enough to see everything on the brochure list except the cheetah, which we had the pleasure of seeing on the cheetah tracking, and the aardvark which we will see on our next trip, I'm sure. It was not for the lack of trying on Richard's part. He tried his best and that was good enough for us.
---
The Meerkats.
Have I convinced you yet to go to MZNP, if not then maybe these cute little meerkats will do it.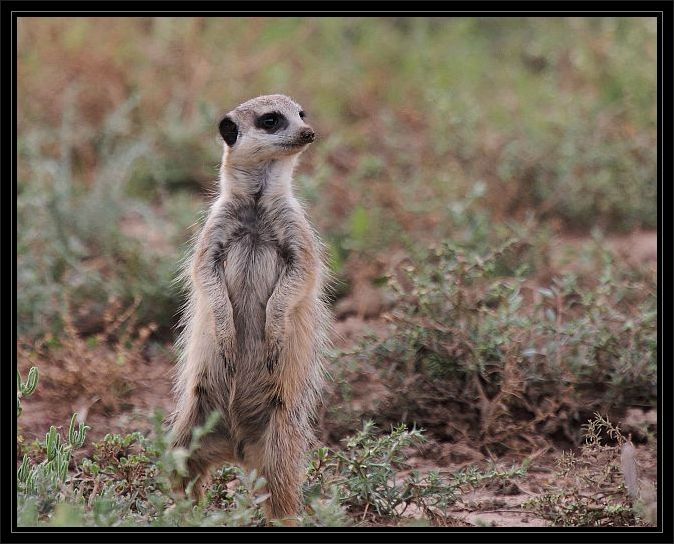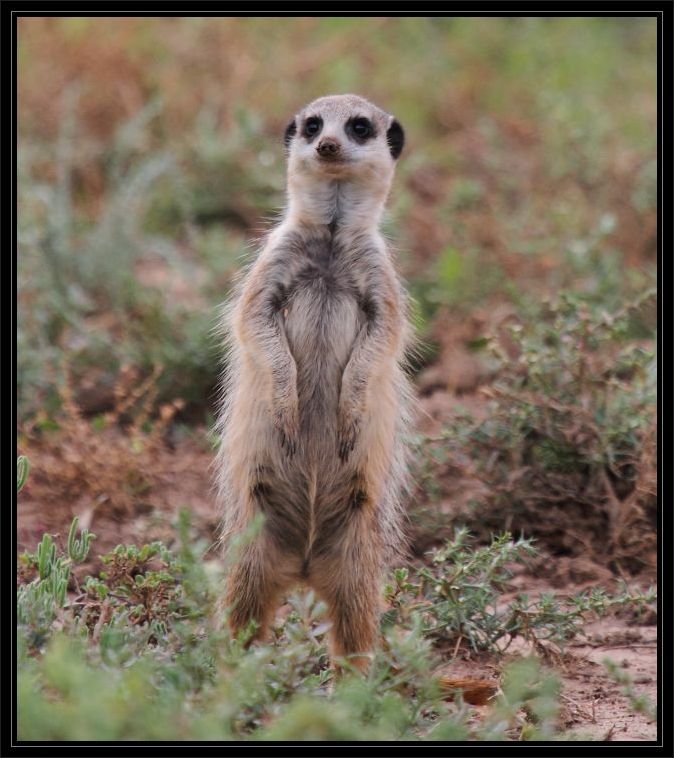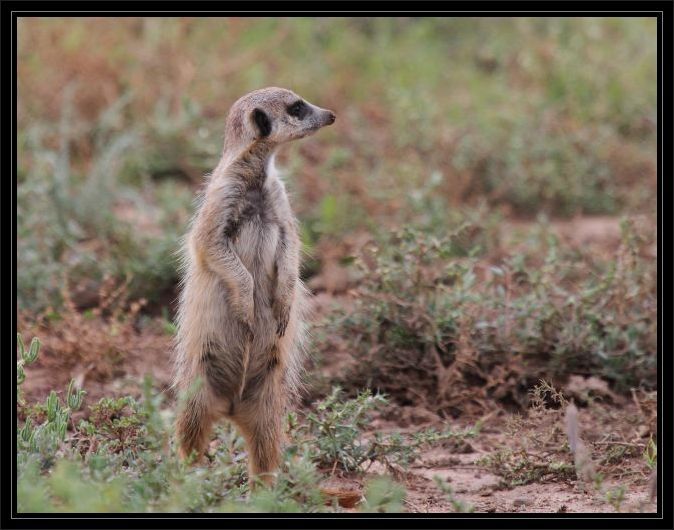 This little one was so engrossed in finding his juicy meal that he little realized he was suddenly all alone.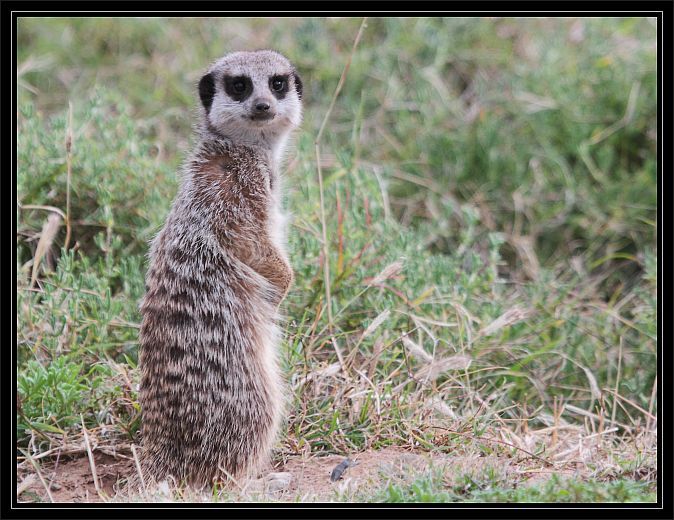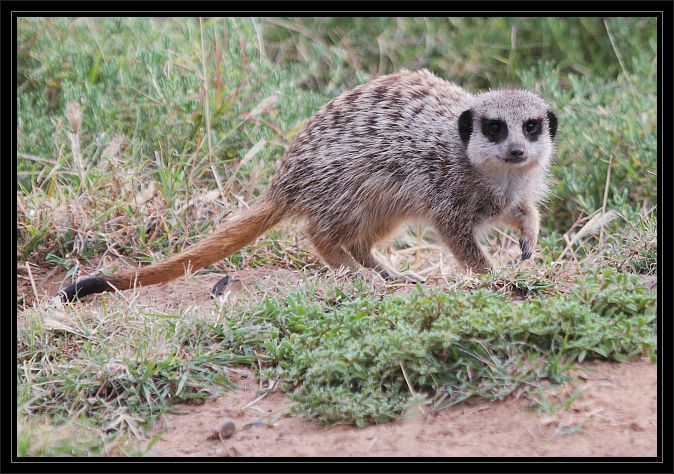 Next minute there was a black shouldered kite flying overhead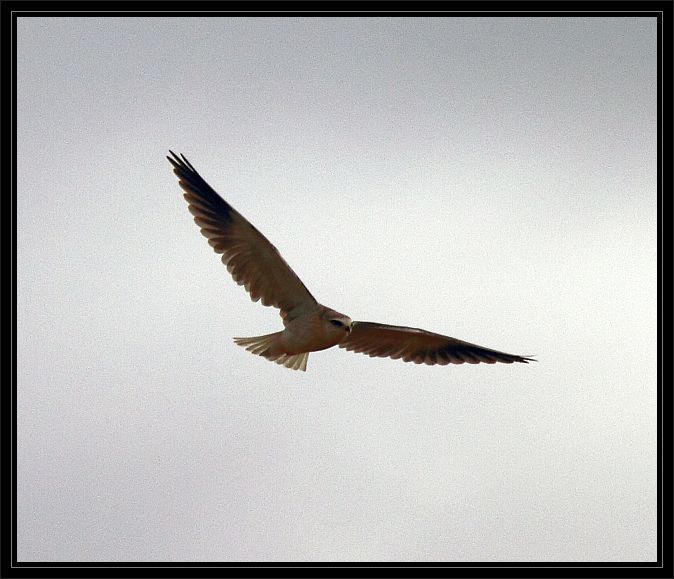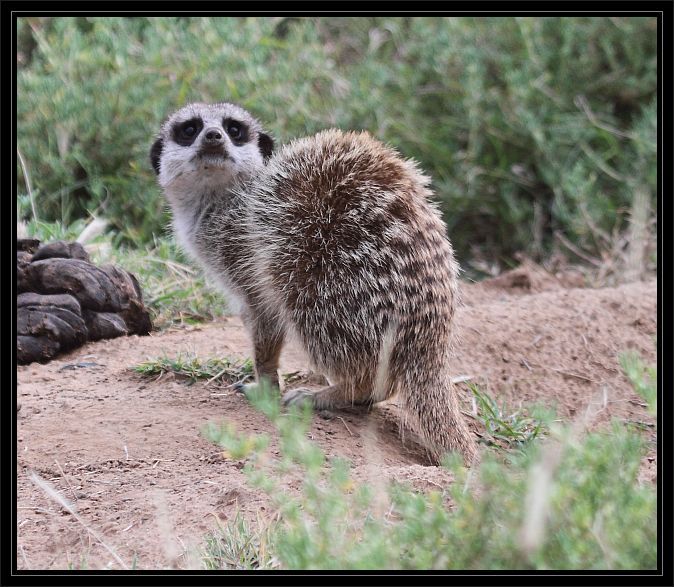 and he forgot he was hungry and ran straight back into his burrow.
And lion queen we did see one little dassie just for you and the webcams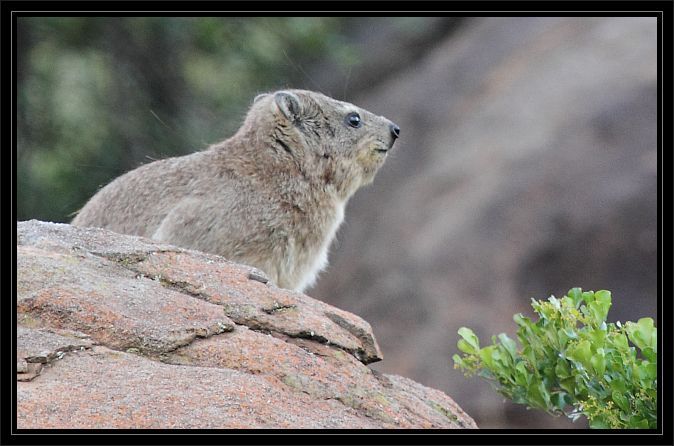 ---
Some Birds of MZNP
Brown hooded kingfisher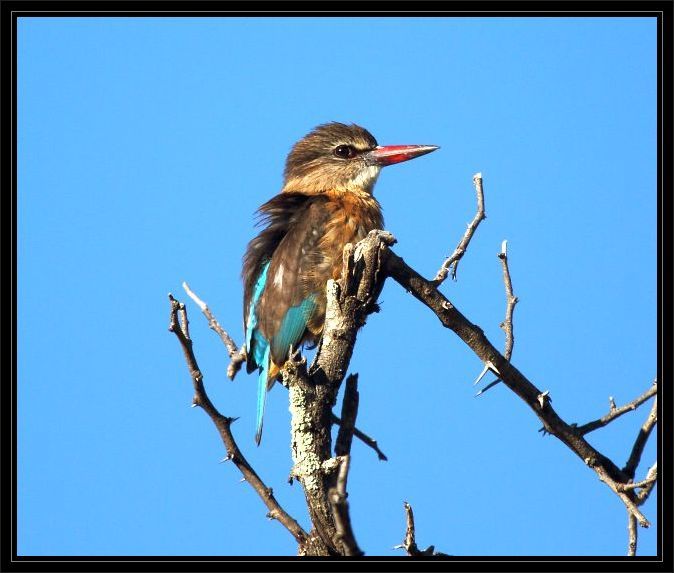 Rock Kestrel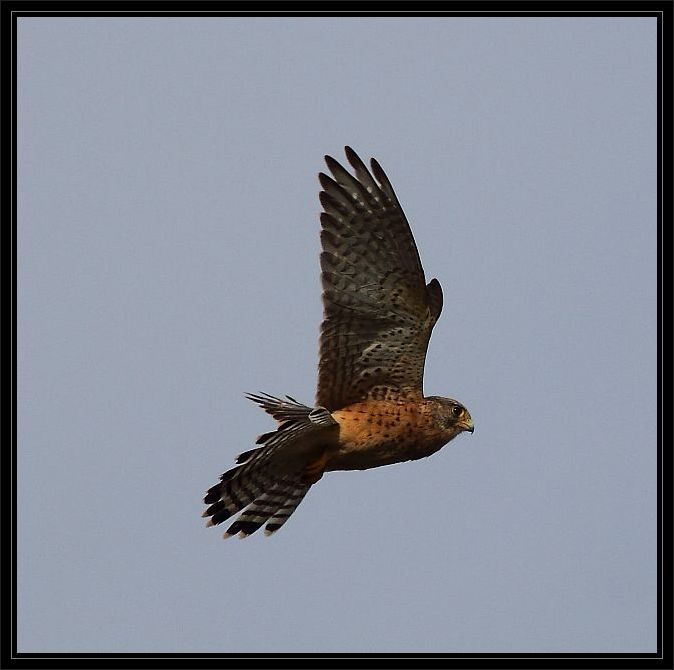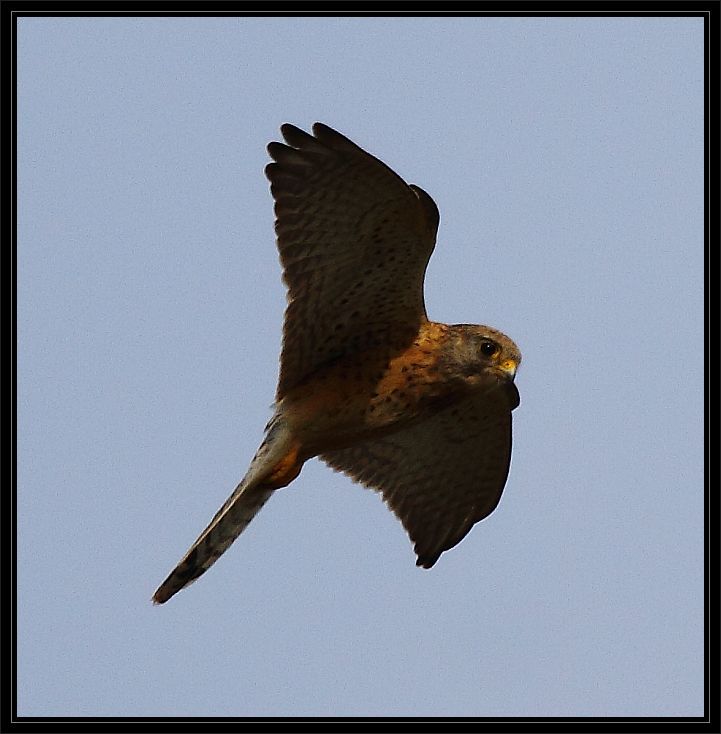 PCG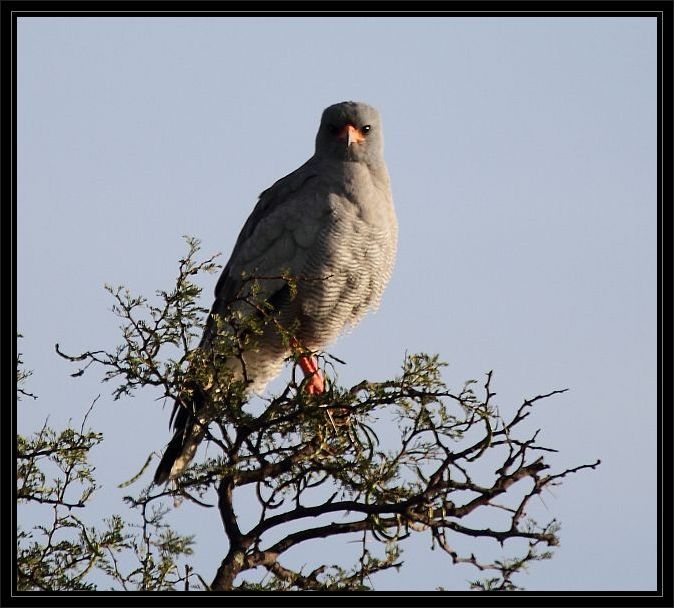 Familiar Chat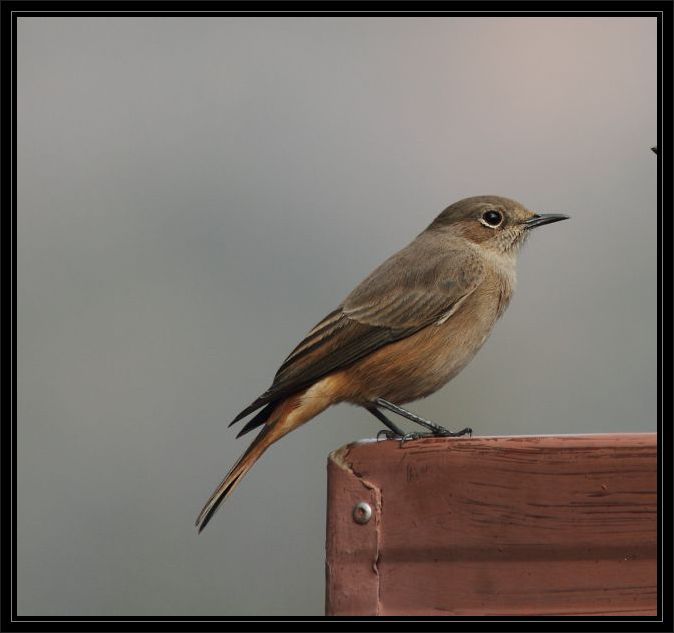 Brimstone Canary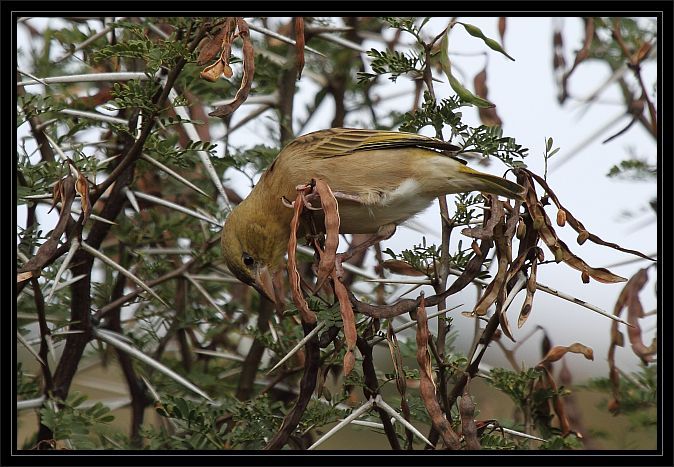 White browed sparrow weaver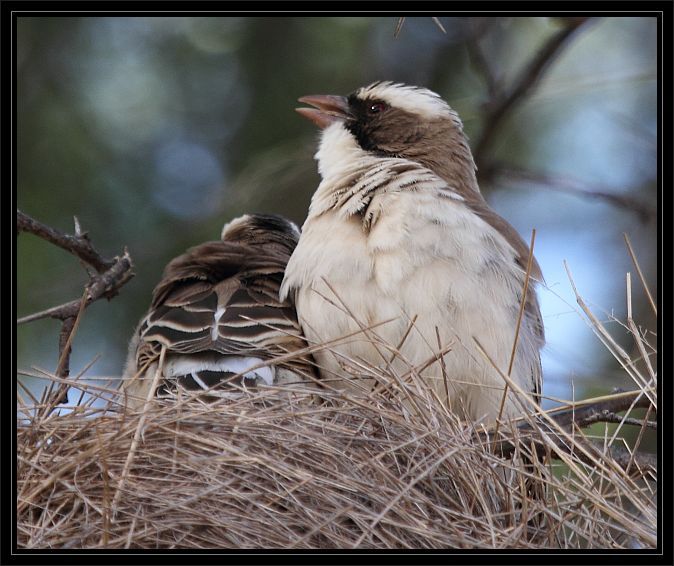 Guinea fowls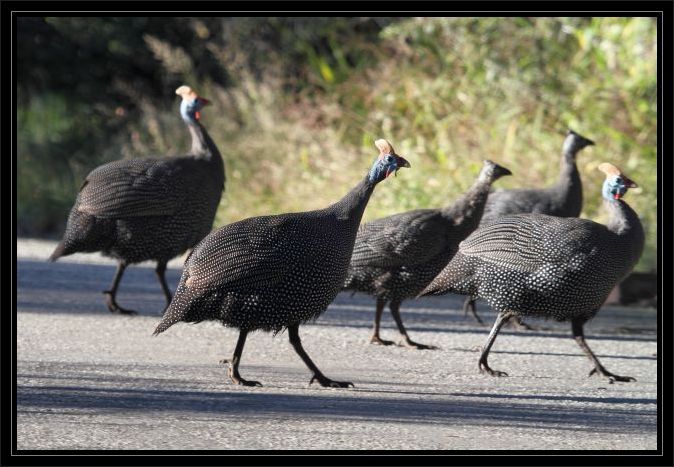 ???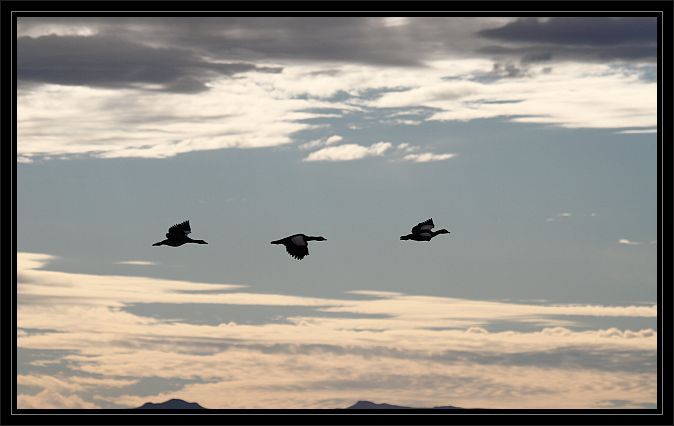 Greater Kestrel
---
Thank you
lion queen, Heksie, RichardJ, Pumbaa, saraf, vinkie, hilda
Our National Bird -
The Blue Crane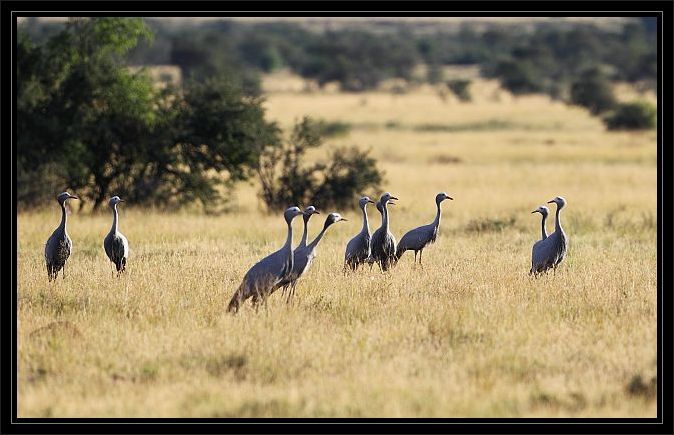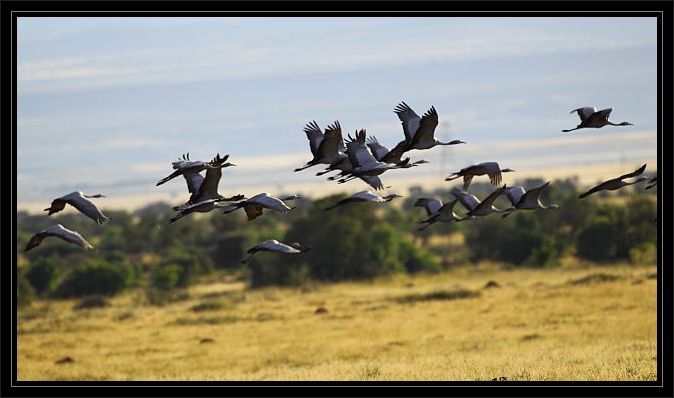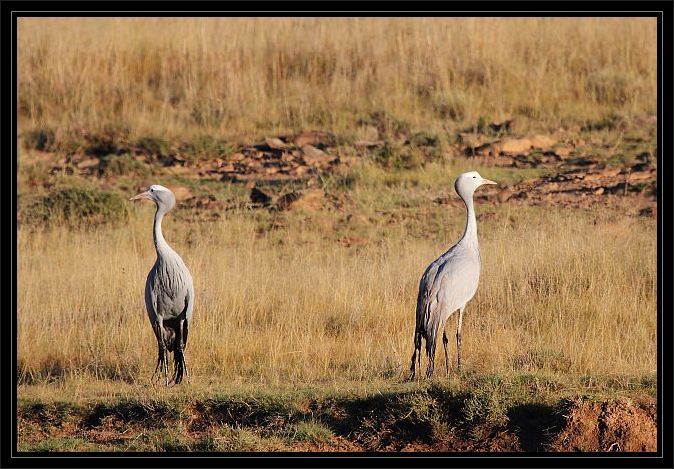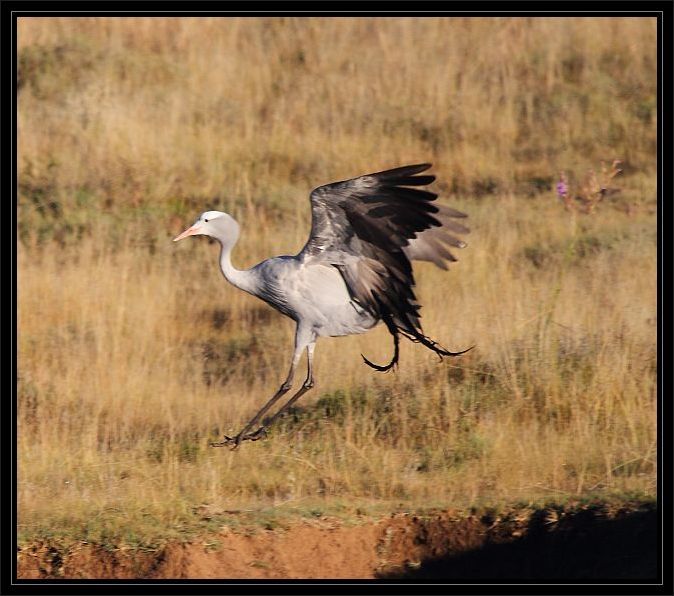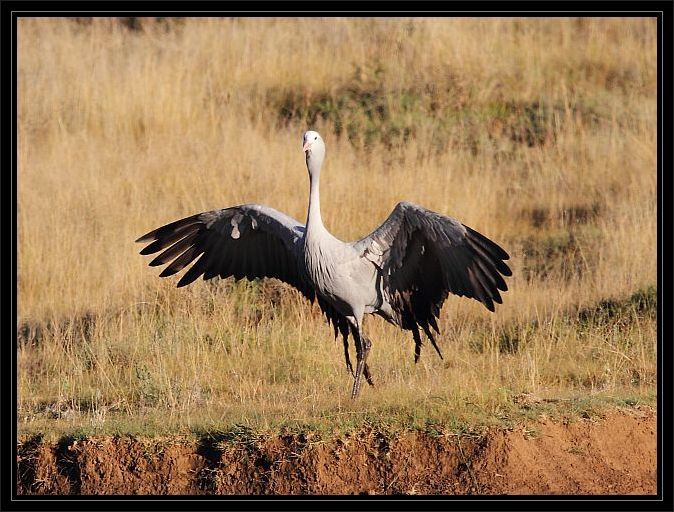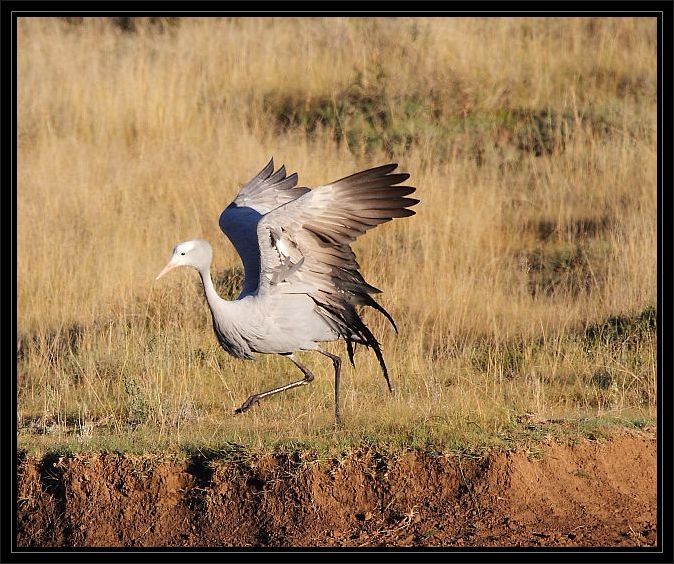 ---
Thank you
Salva, lion queen, barryels, anne-marie, hilda, RichardJ, Pumbaa, Radman
Antelopes of MZNP
The Blesbok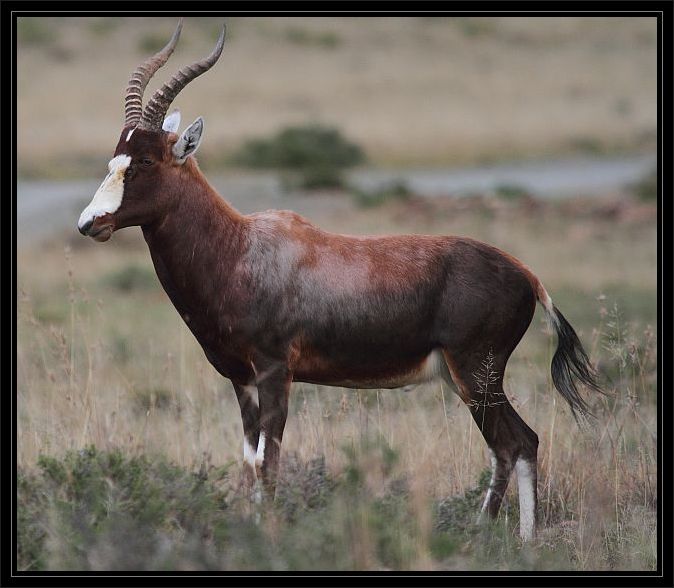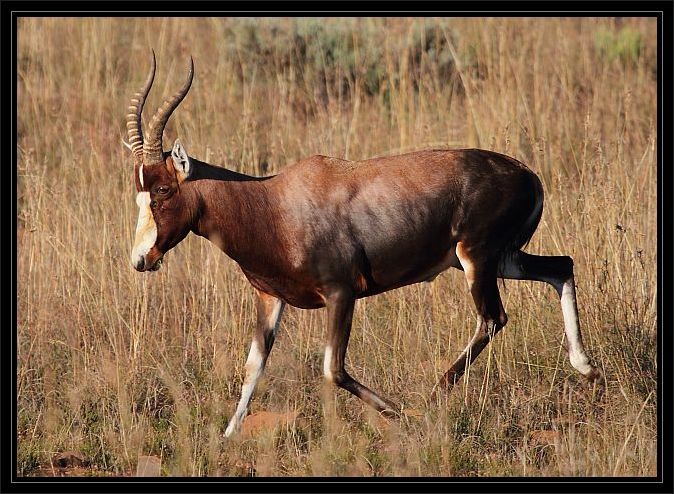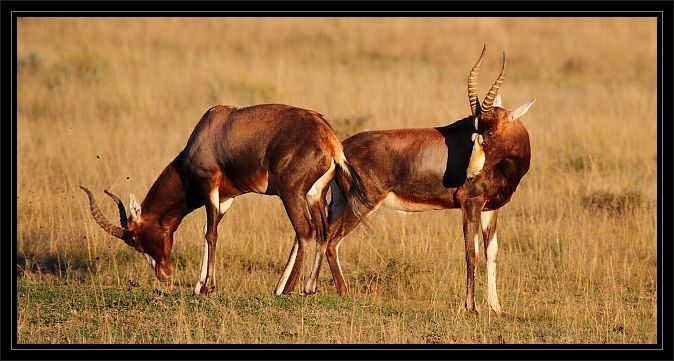 The Red Hartebeest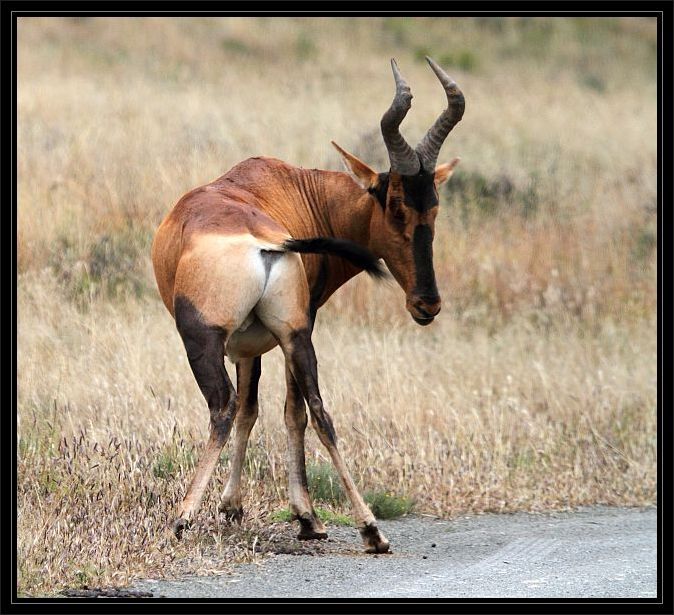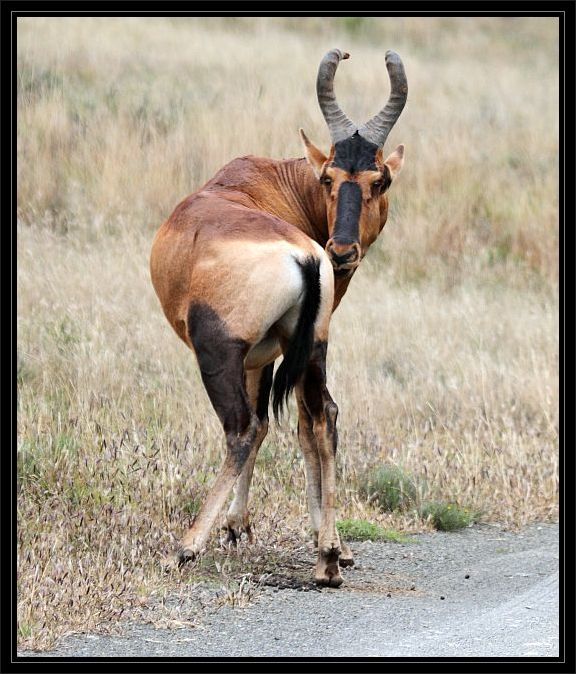 ---
Thank you
lion queen, Crested Val, noel, Salva, hilda, RichardJ

The Antelopes continued...
Springbok
Kudu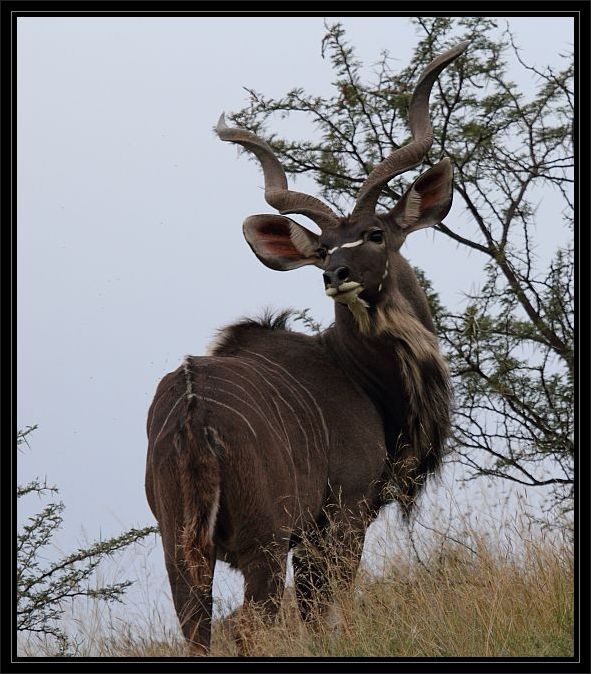 Eland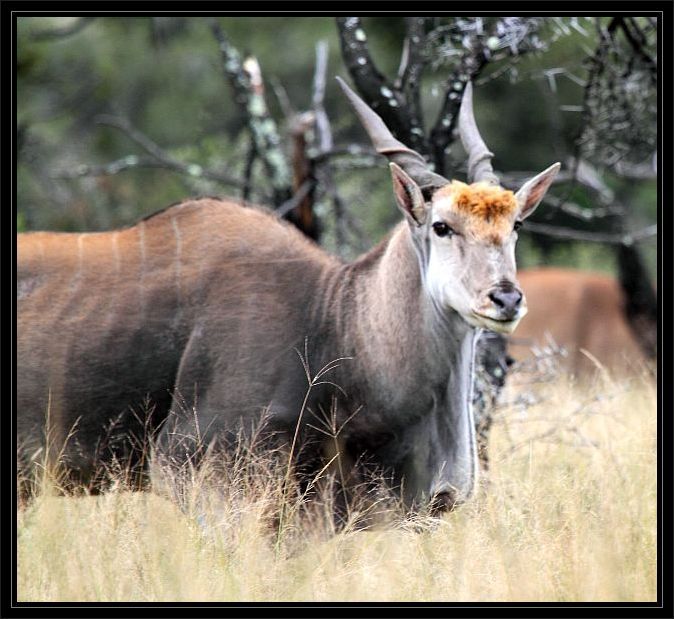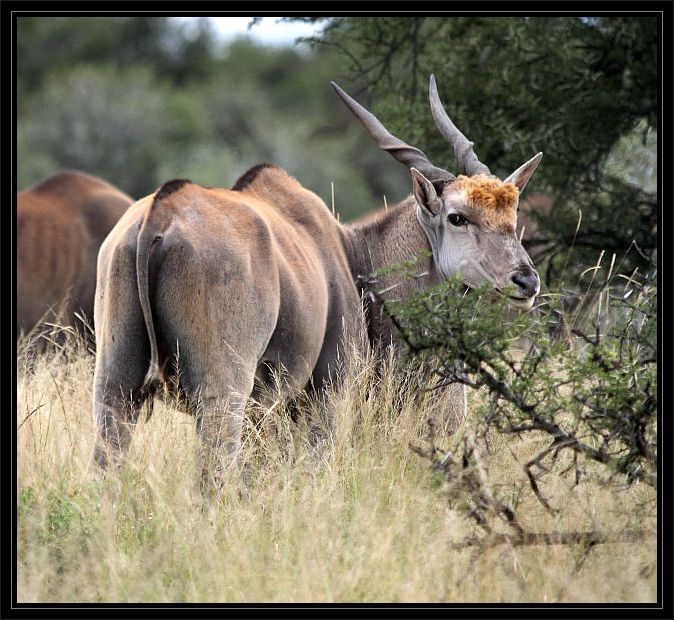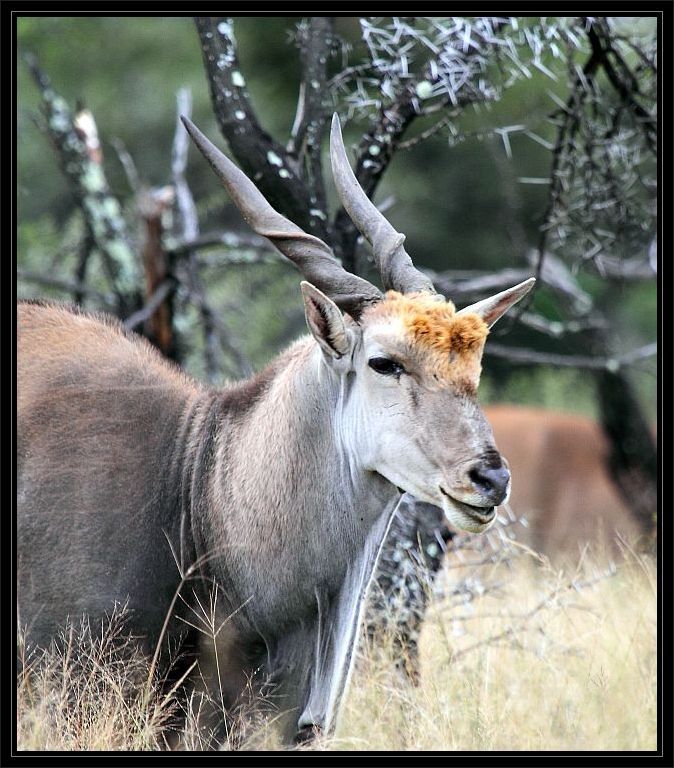 Black Wildebeest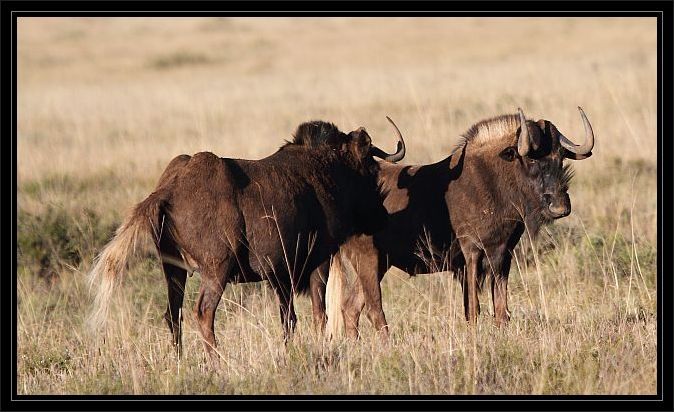 Gemsbok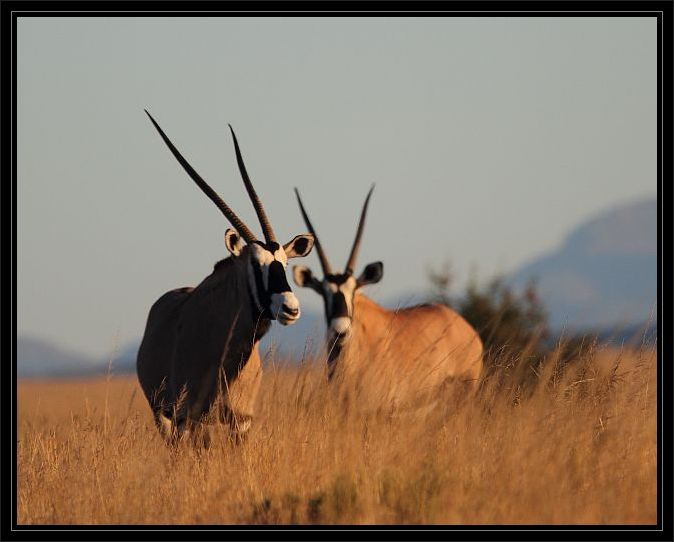 ---
This is the final instalment of our TR and here are some random photos that did not fall under any sub- headline.
For those interested there are three 4x4 routes in MZNP. The Sonnenrust Loop, the Juriesdam Loop and the Umgeni Loop, which is rated grade 4.
All the routes go through some beautiful scenery and we saw some game as well. Although I was a little scared on the Juriesdam Loop and the Umgeni Loop, I could see the Driver was very happy
and enjoying himself.
Jackal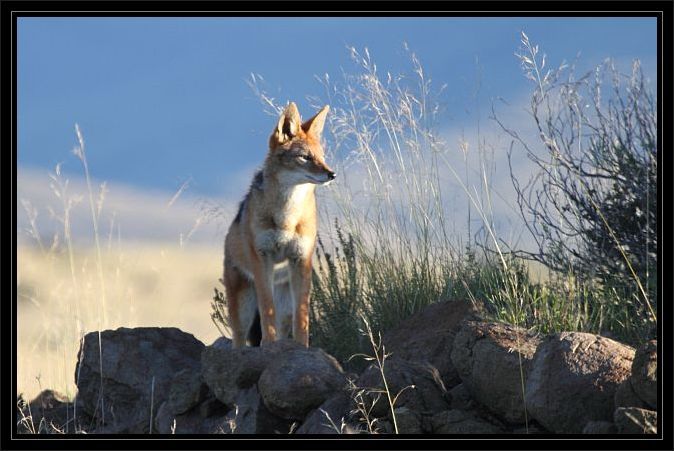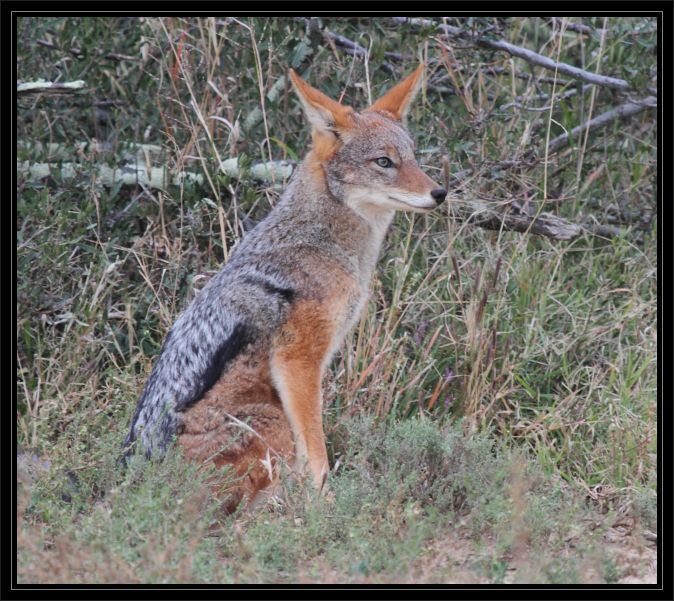 Buffalos

A Heron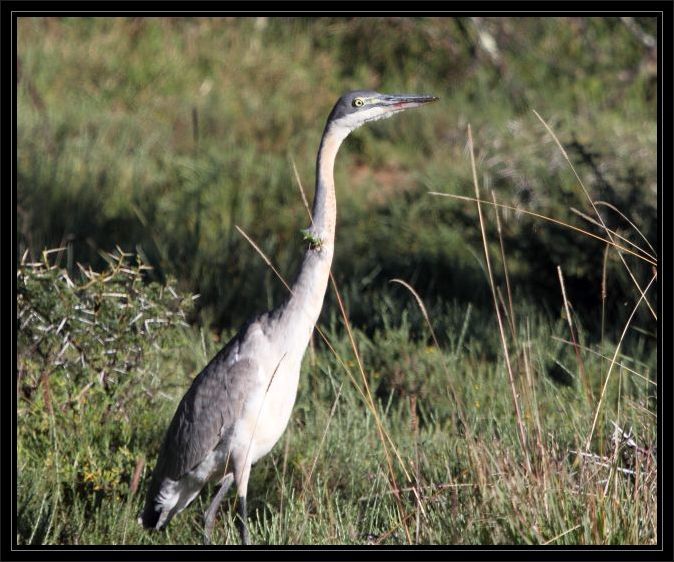 Juvenile Jackal Buzzard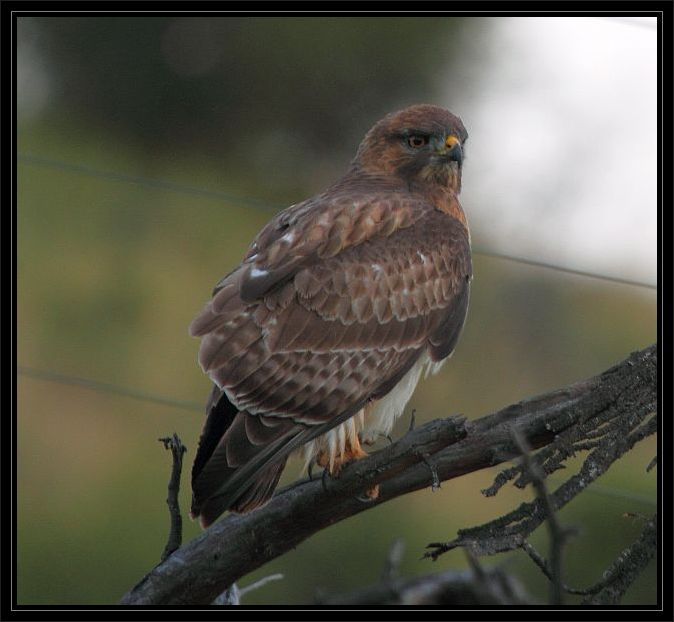 The inviting Rock Pool at the picnic site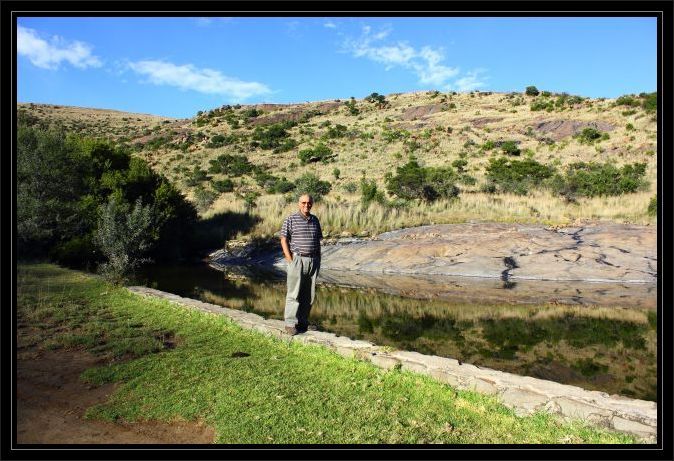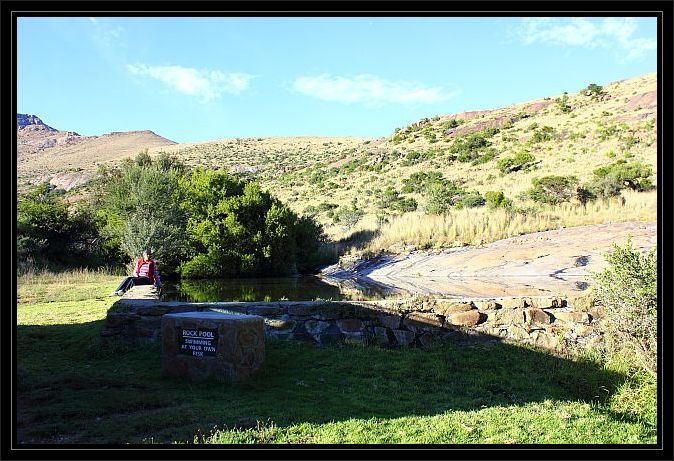 The pool at the camp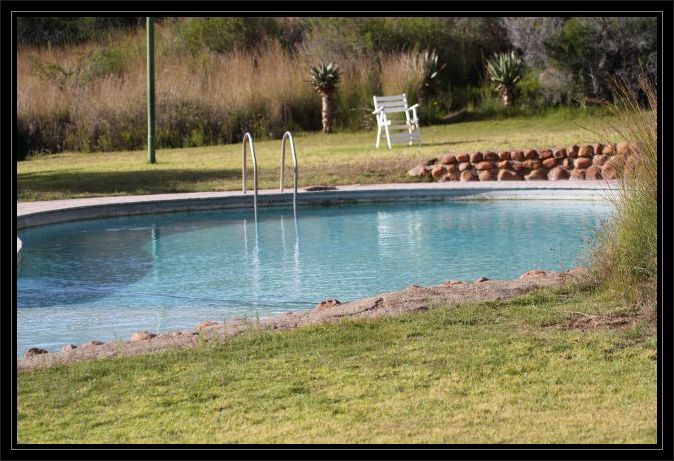 Thank you all for joining us on this journey
---
---
Who is online
Users browsing this forum: No registered users and 2 guests