Hi mites
Here is the videoclip of Gerhard
Last edited by
roaneric
on Mon Mar 19, 2012 9:02 am, edited 2 times in total.
---
These are my Cricket@Skukuza 2012 pictures.
a few YR's on the granokop...
From left to right: PetraJ, Scipio, Kwikstertjie, Gompou, geocor son Marius, Geocor, Geo of cor, Lord Burchelli,
Lady 459, PetraJ's son, Cheetah2111, Sekhmet, Vlakvarkvrou, roaneric, Dan, Catmatix and in front geocor's son Ettiene

From left to right: ?,?, Duke, Hawk (making a video), Spargish, Cheetah2111, ?, Jose, Joep stevens.
From left to right: Dave (of davenjan?), Lord Burchelli and vlakvarkvrou
From left to right: geo of cor, roaneric, kwikstertjie, Petro, Frikkie, Cheetah2111, Baffers (standing up), Gompou, geocor
This is my favorite pic on this whole trip, JenB and Sparks at the wild dogs.

From left to right: Cheetah2111, geocor, roaneric, PetraJ, Sekhmet on the right

From left to right: Lesego, Knibbles, Spotted Butterfly ,Gabby, PetraJ, roaneric, Geocor, Sekhmet, Sharifa, Ecojunky and Bushbaby 30
From left to right: Ecojunky, Sekhmet bowling, Scipio, Petro from skukza, one of the groenkloof rhino team members batting and Knibbles catching.
From left to right: Bushbaby30, Duke, roaneric
Cheetah2111 and a very concentrating Dinkybird
Lord Burchelli and Lady 459
From left to right: Joep stevens, Dinkey bird, Lucy Nhlapo , a groenkloof rhino team member
The forum mens team
From left to right: Bushbaby75, Bushbaby30, Sekhmet, Stolla, black rhino, pardus1029, Mads, Gamespotter, Iam4rhino , gerharddb, roaneric
Last edited by
roaneric
on Thu Oct 18, 2012 10:21 am, edited 1 time in total.
---
Distinguished Virtual Ranger

Posts: 17062
Joined: Sun Oct 07, 2007 1:41 pm
Location: Johannesburg - where they cut down trees and name streets after them.
The two cameramen.
Hawk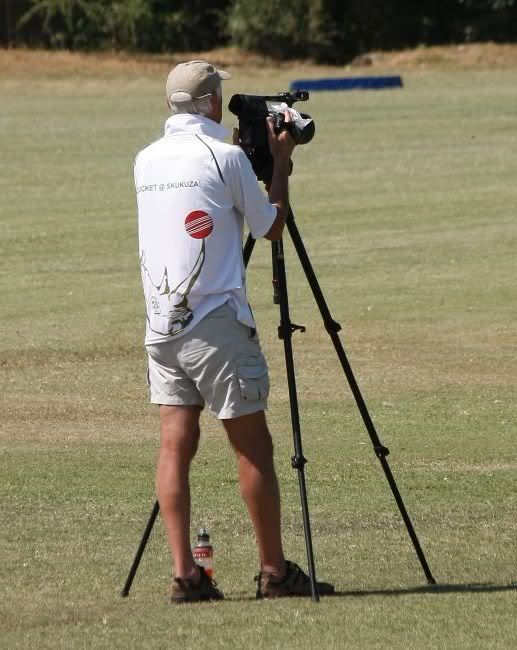 Eric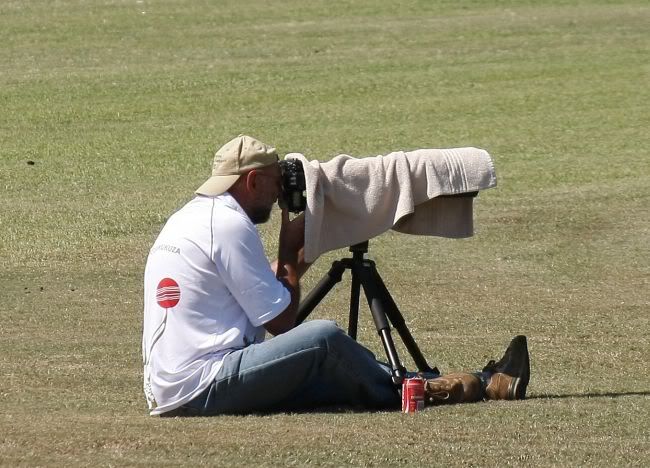 "Until one has loved an animal, a part of one's soul remains unawakened."
~ Anatole France
---
I see the cricket shirts that are over ... (just a few) are up on the online auction
- Dalene
---
---
And if you would like to see what Eric did with that huge lens,
take a look here
- Dalene
---
---
Return to "SANParks VHR Wild Projects"
Who is online
Users browsing this forum: No registered users and 2 guests