So I've been looking through these forums for years now trying to keep up to date with sightings and activities but I've decided its time to do my first trip report. I'm studying to become a wildlife vet at the University of Pretoria. I try spend as much time in the bush as I can as I have a passion for wildlife and wildlife and wildlife photography. I've been to Kruger every year, twice or 3 times a year since I was born in 1992. Here goes my first report...
Day 1: Croc Bridge
After the long drive from Durban through Swaziland, my friend and I finally got our first view of Kruger just past Komatipoort. We were too early to check in so we did a short drive up to Duke and then down the S28.
Some of the things we saw on this short drive...
Impala Lambs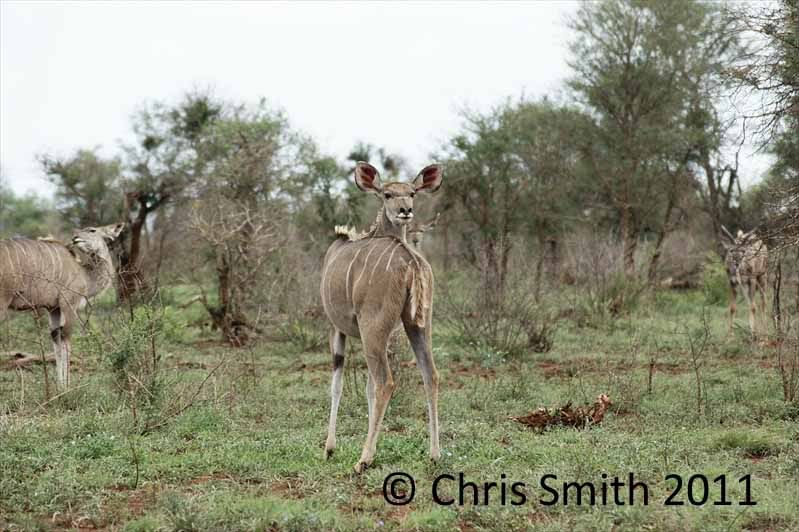 Kudu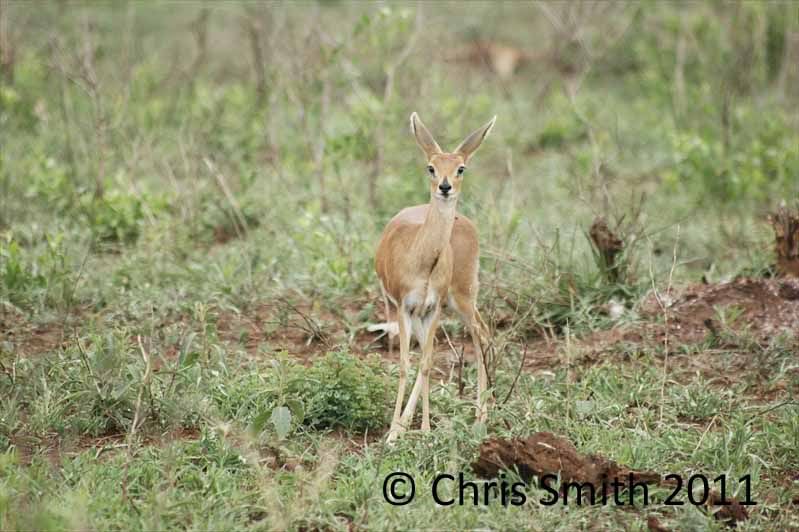 Steenbok
Ele
We came back to camp to unpack and things but we were keen to get back out there. We went up to do the S29 in search of Will and Harry but they were not around. We decided to come back to Croc Bridge on the S28... what an awesome decision!
Just past the Duke turnoff this beauty was on the road and walked past our car and into the bush!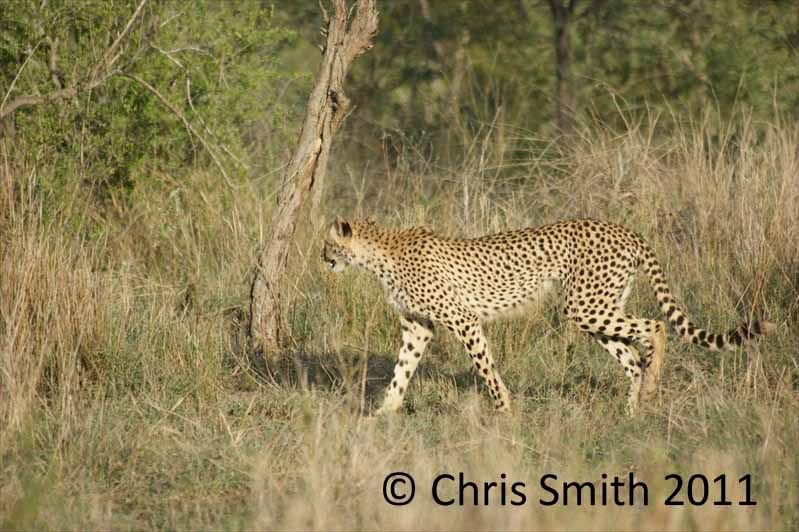 Cheetah
This buffalo bull gave us a quick death stare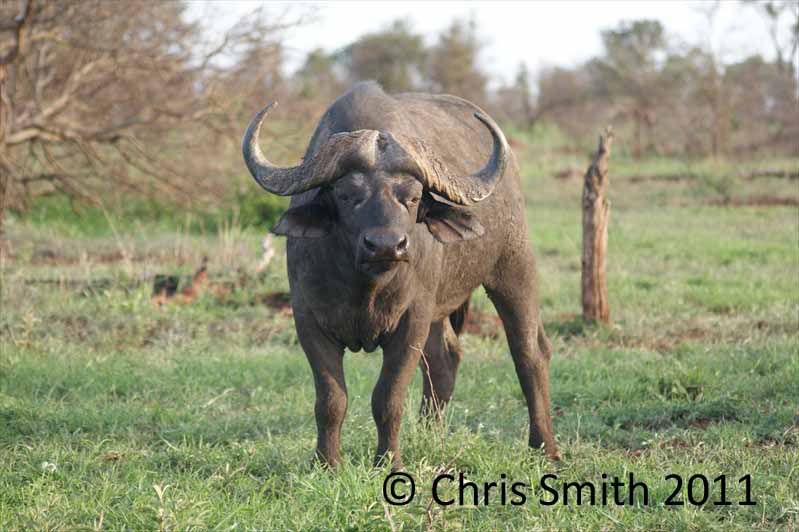 Not even 10 minutes after our cheetah sighting, we had one of the most unique sightings I've ever had in Kuger, courting and mating cheetah. Unbelievable!!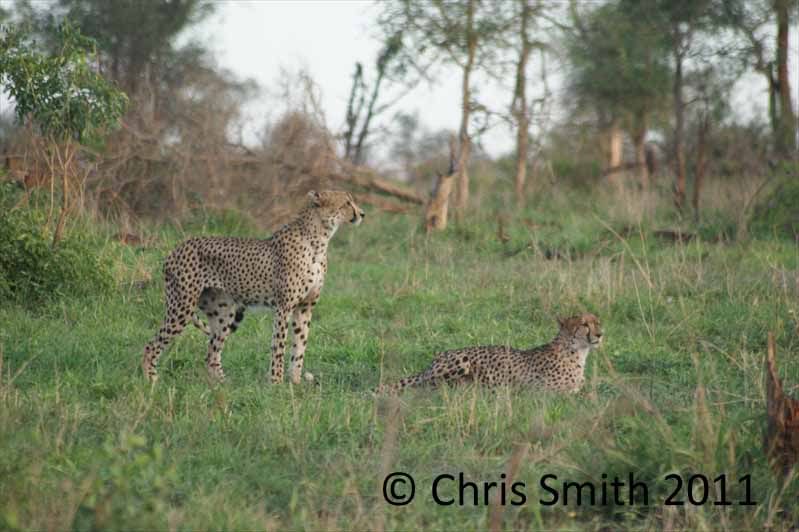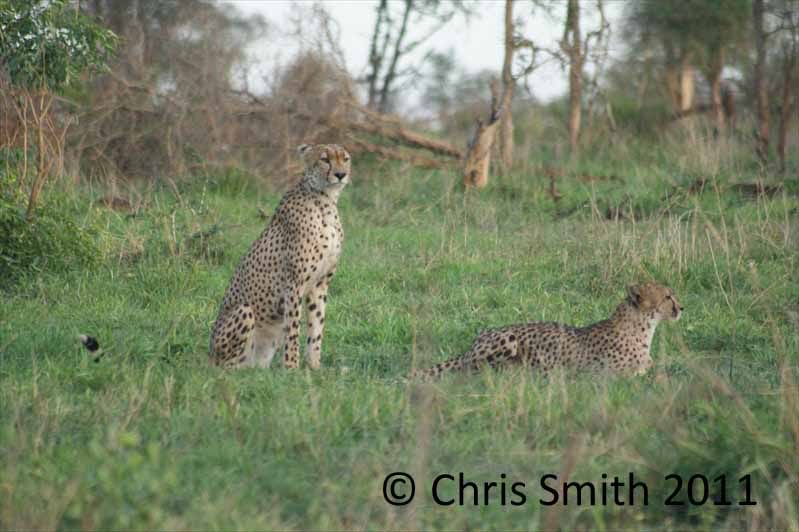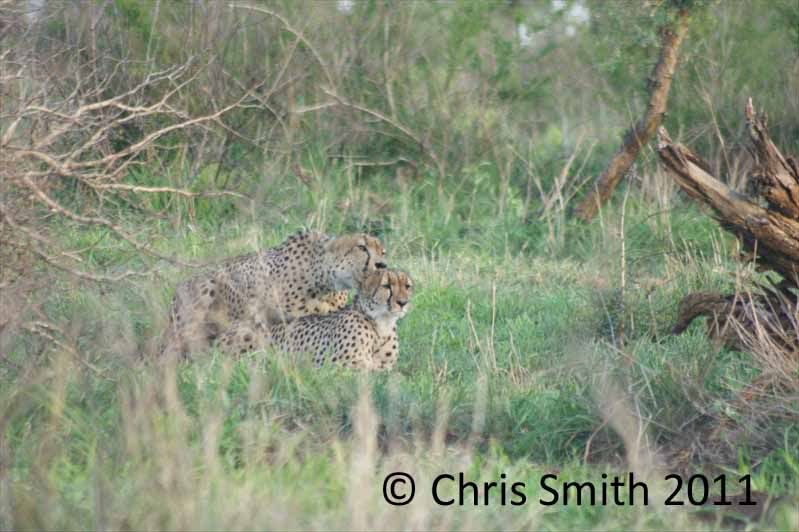 We couldn't have asked for a better way to finish day 1
next installment to follow soon!
---
Thank you for your kind comments
Day 2: Croc Bridge - Part 1
After our huge success on the S28 we decided to do it first thing the next morning. The road looks beautiful at the moment! It was burnt in the early part of the year and the grass is now short and green which makes it awesome for viewing.
We were just enjoying being out in the bush again when we suddenly saw a herd of wildebeest snorting and running towards something. It turned out to be 2 lionesses moving away from the road, sorry but no pics of them but at least it was our first cats of the day.
About 2 minutes later, and I'm not exaggerating, this guy caught our eyes.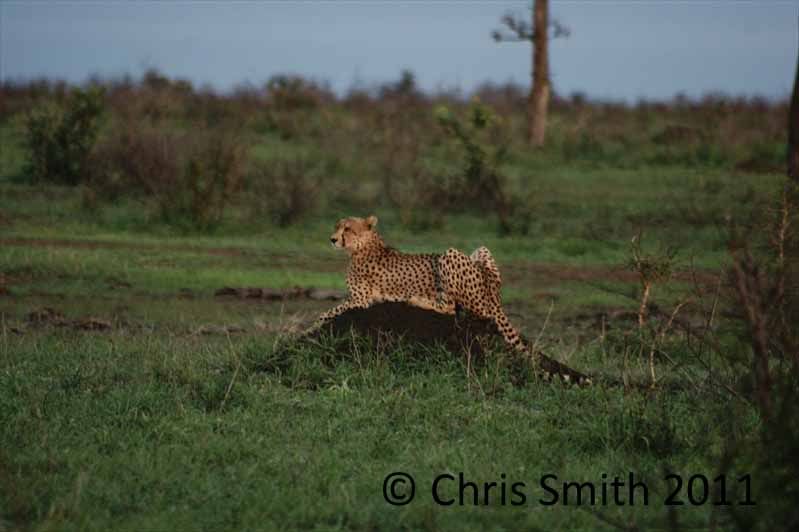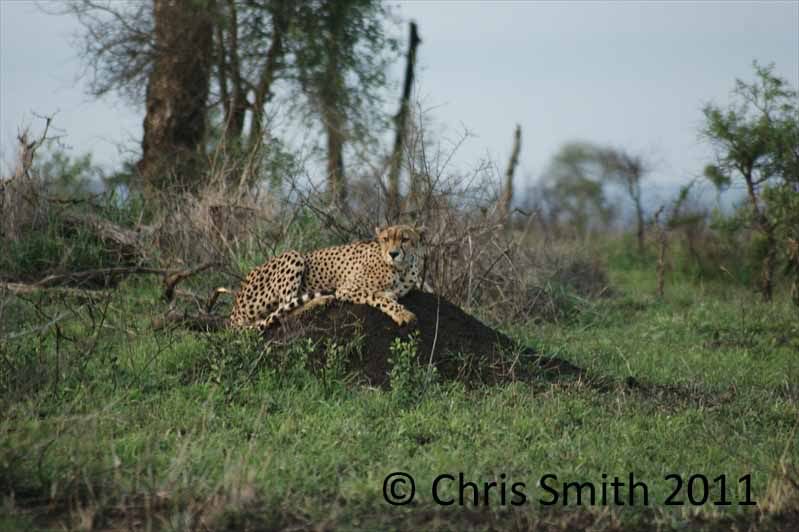 The morning was off to a flyer and then this lady stepped into the road.
A few other we saw on the morning drive
Martial Eagle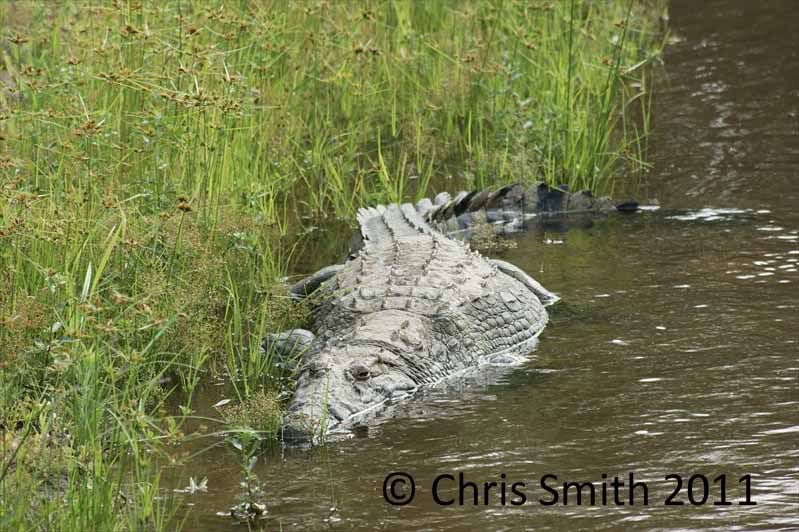 Crocodile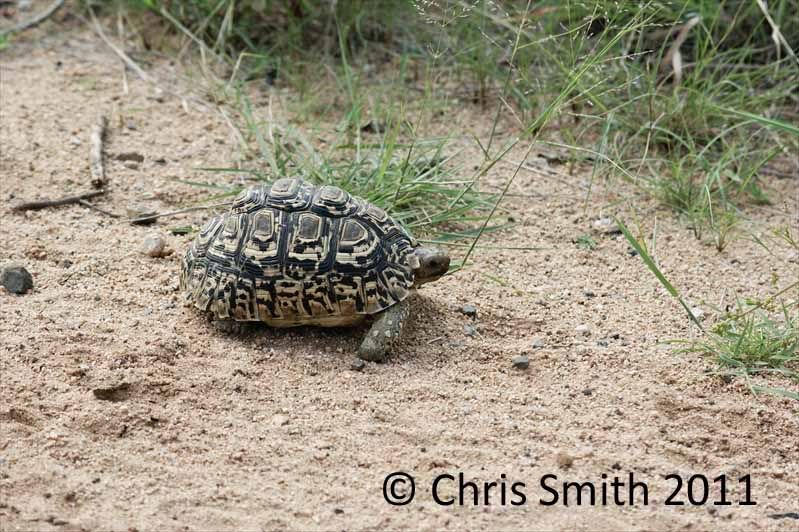 Leopard tortoise
Ele
We went back to camp before another amazing afternoon drive... on the S28
To be continued...
---
Day 2: Croc Bridge Part 2
So we started our afternoon drive going up the Gomondwane Loop (S130) and across to Duke. We came across these guys lying out next to their den.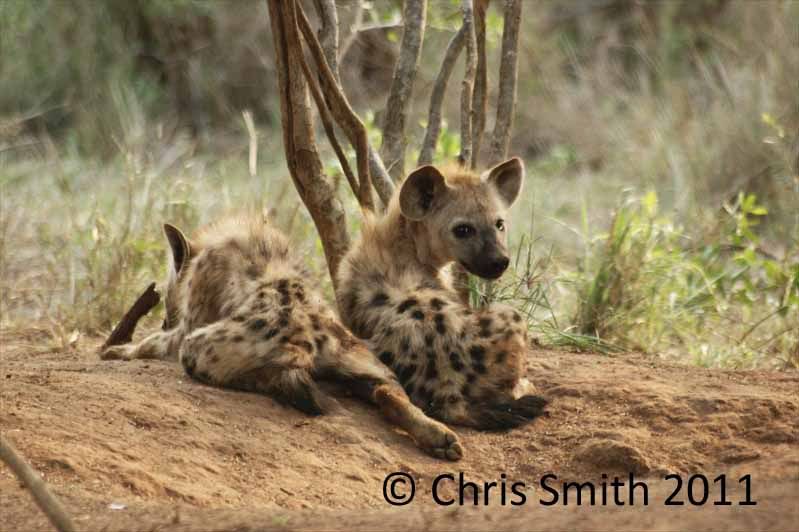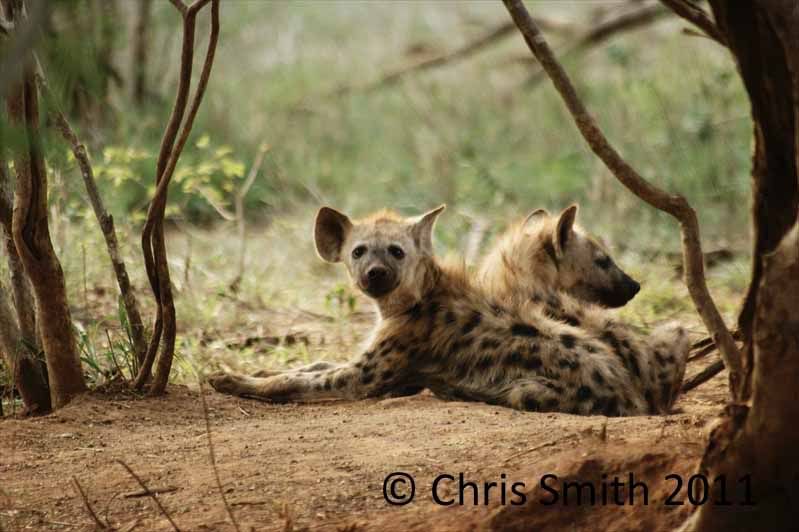 Hyena Pups
We made our way back onto the S28 and we saw another cheetah! He was lying about 100m from the road and 2 young buffalo walked towards him but he charged them and they ran off. He then proceeded to walk towards the road and mark his territory before moving back into the bush.
There is still lots more to come so stay tuned.
---
Day 3: Orpen
We decided to go along the S25 and back on the H5 to Croc Bridge for the morning drive. We saw some distant lions but the road was quiet apart from this hippo returning to the river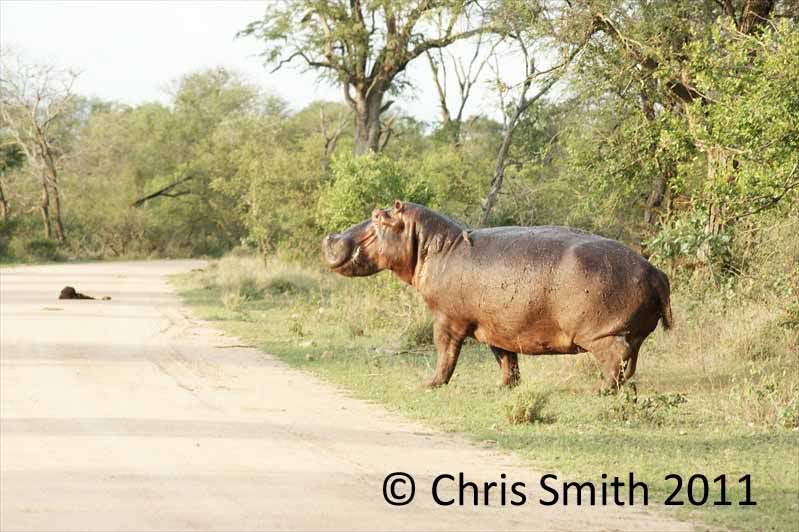 This Klipspringer was observing his territory near the Biyamati Weir.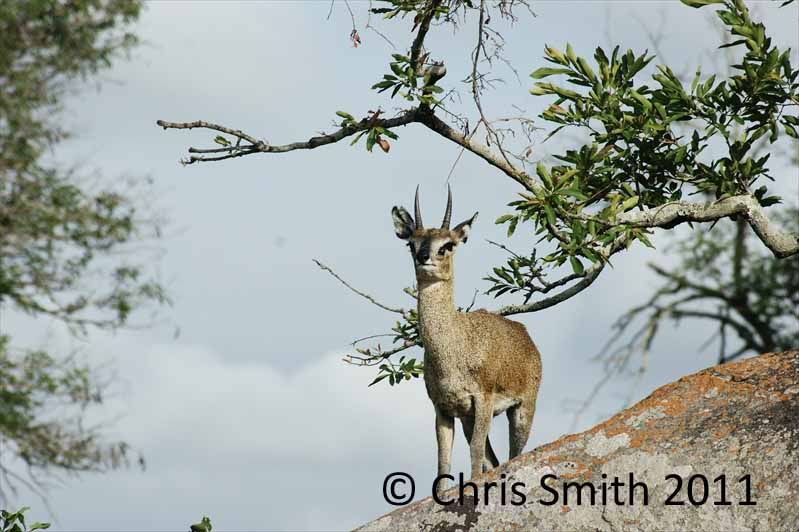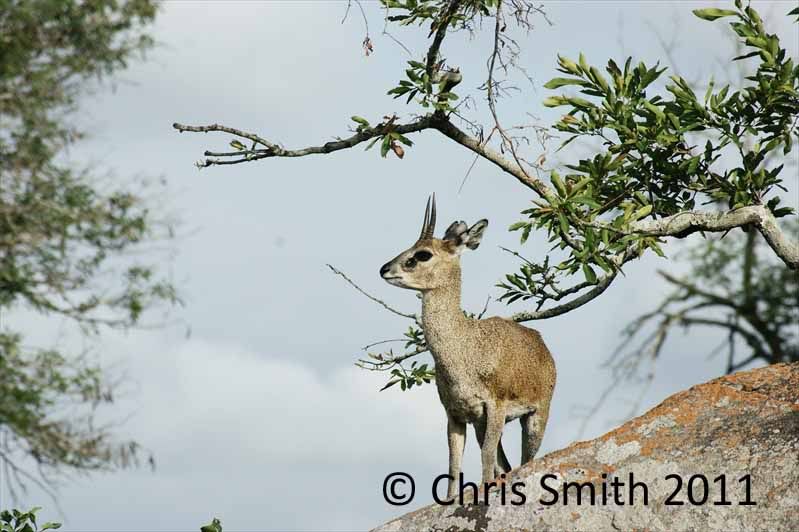 We packed up and moved up to Orpen via the S28 at the start. These ladies were resting in the shade.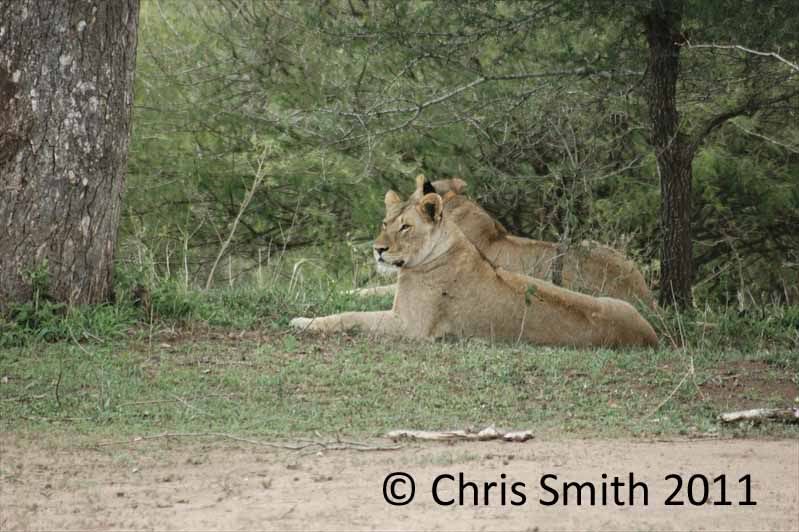 We went up the S36 and it was quiet. We then turned onto the S125 to Orpen and these baboons were quenching their thirst.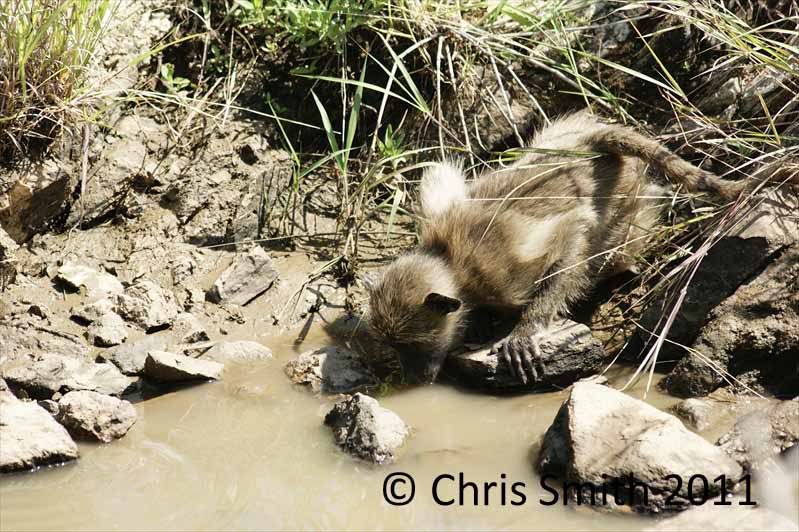 We arrived at Orpen and had a quick lunch before heading out again. Not even 2km from Orpen this leopard was lying in a ditch.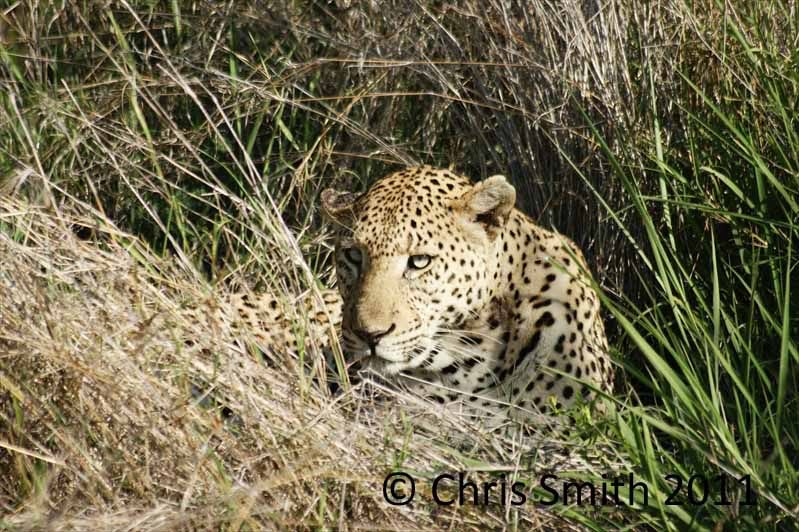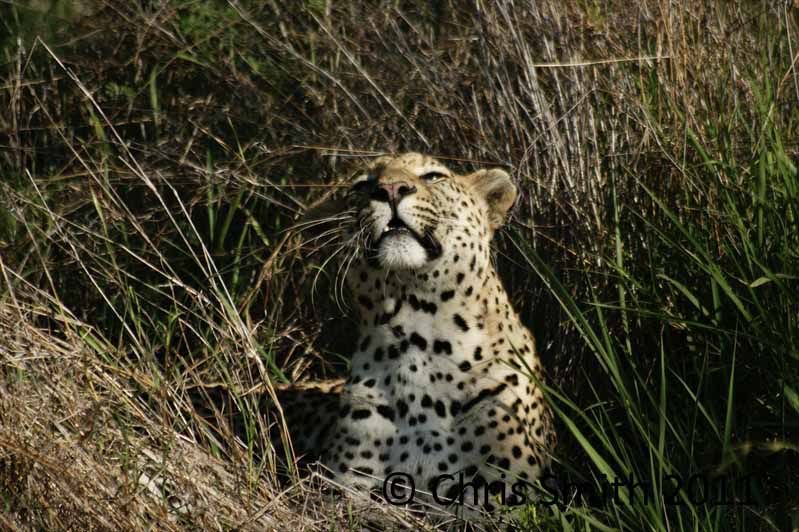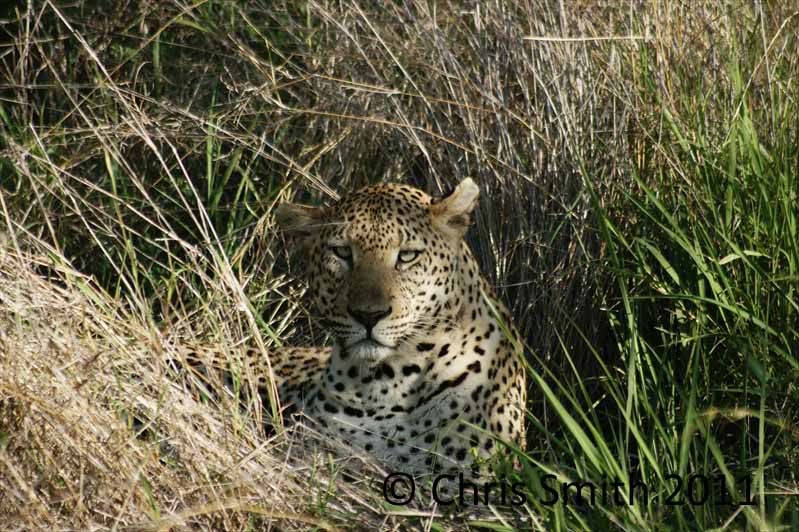 We were absolutley thrilled and the rest of the drive was quiet but at least we had completed the big 5. Stay tuned...
---
Day 4: Orpen
This was our quietest day by some stretch but I definitely believe these days are necessary just to enjoy being out in the bush. For me if I went to Kruger and saw nothing I wouldn't mind because I just love being there. We went out on the H7 and along the S100. As normal there was plenty of game around and we spent some time with these waterbuck.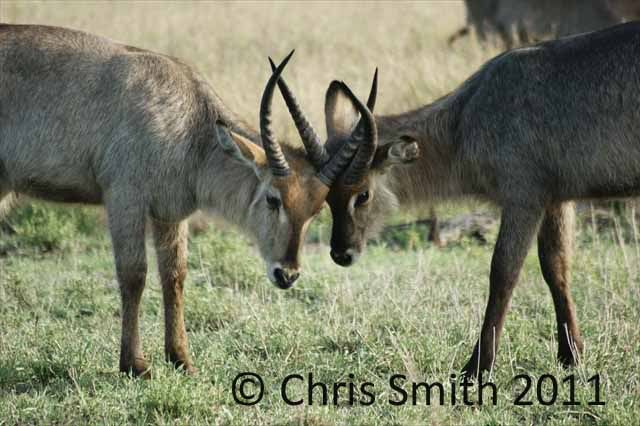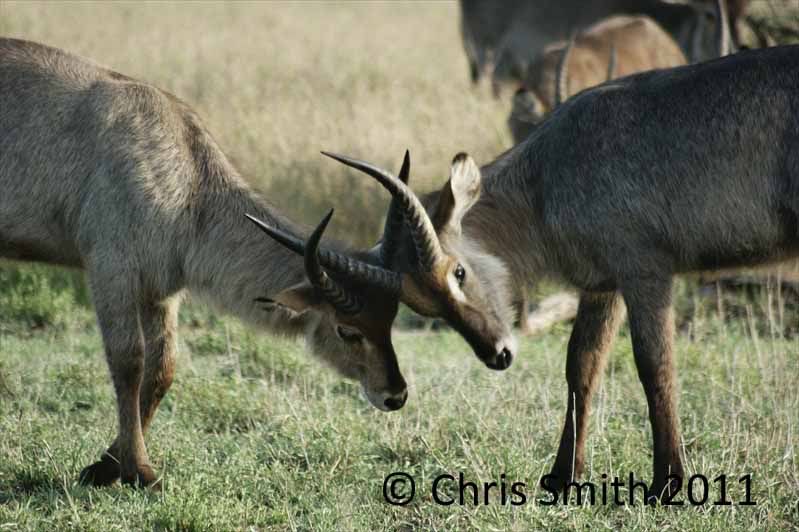 I little further on this hyena stepped onto the road clearly on his way back from a kill.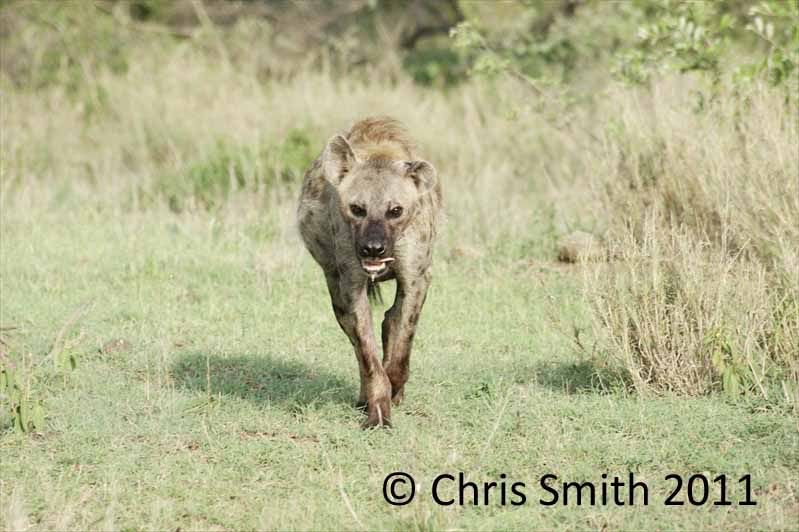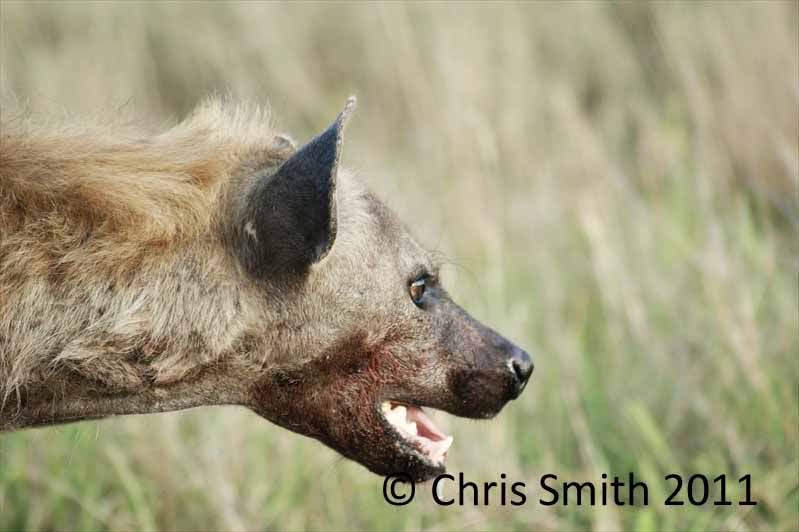 The rest of the day went by without any major sightings. But like I said it was awesome just being out there again.
At about 2:30 the following morning, this chap and a friend kept us up for a few hours as they were snooping around for snacks.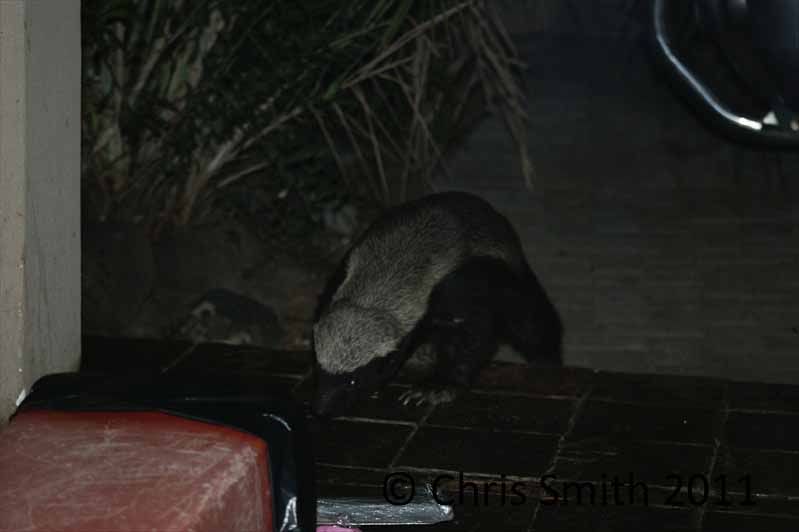 We eventually got to sleep and we needed all the sleep we could get for the following days sighting!
---
Day 4: Satara
After a restless night due to honey badgers, we dragged ourselves from our beds, packed up and left Orpen. We made our way along the H7 but again it was quiet. We saw a distant hyena and a couple of jackals. We made our was south hoping to find some more action. We got to Kumana dam and there were only a few waterbuck in the distance. The wind was blowing hard at this stage so a lot of the game was deeper in the bush. We continued and decided to the the S86 loop. Best decision ever!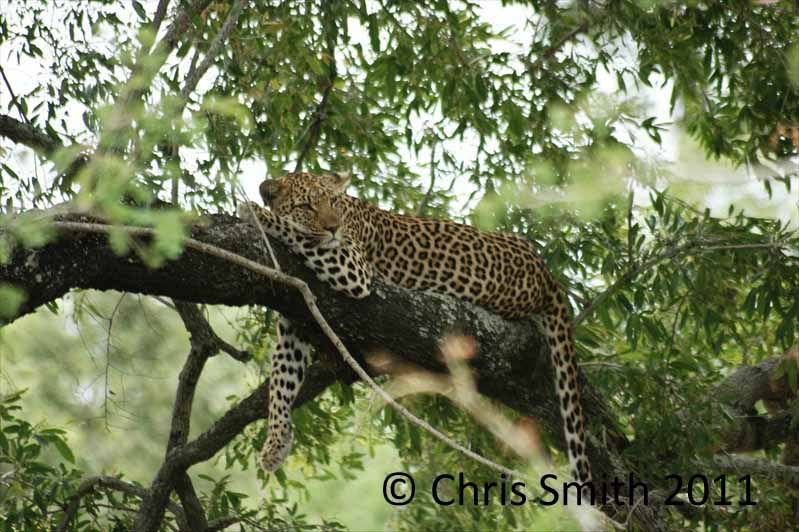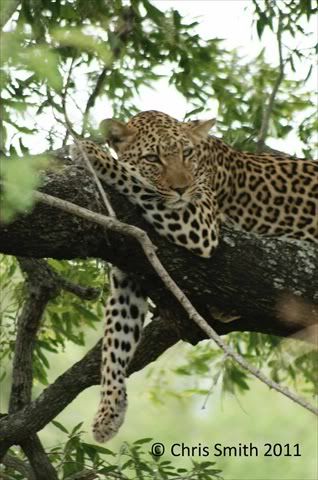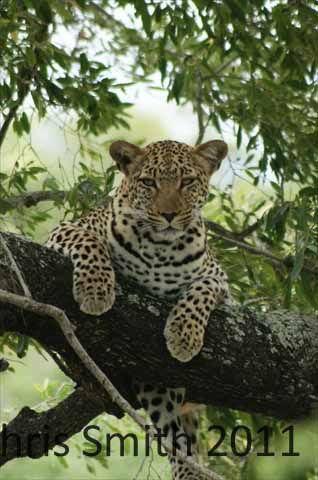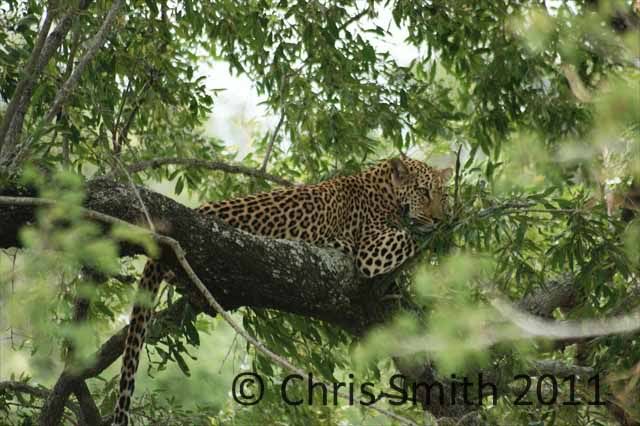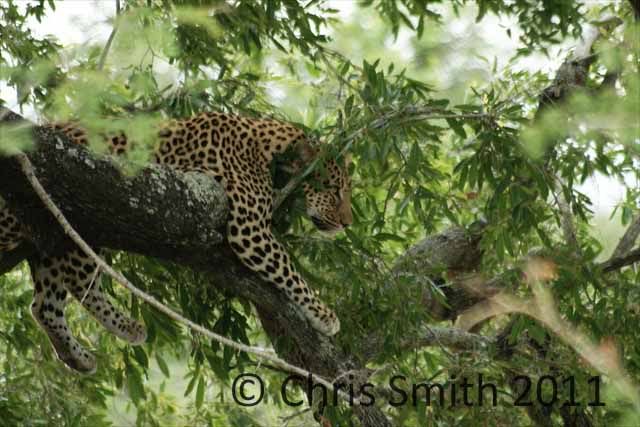 Unfortunately these pics aren't nearly as clear as the originals but at least you can see her. She was definitely one of the most photogenic leopards that I've ever had the opportunity to photograph. We stayed with her for almost 2 hours before she jumped out the tree and disappeared into the bushveld. The rest of the day was quiet but we really experienced a bit of true Kruger magic that day.
---
---
Who is online
Users browsing this forum: No registered users and 20 guests