Sorry, have been quite busy of late and only managed to lurk around the forum. Some time on hand now. Time to finsih this TR.
Thanks Kamadejo, Flutterby Soon you'll be having some nagging) and Pumbaa -That's the problem with these TR's-they make you wish you were back -There- and that you will have the same luck as folk on these TR's. But it does'nt happen-Ah well you know what they say bout dreaming-good way to spend your time
Bush Brat-you preparing yourself for some quick behind-the seat-bursts. You are gonna just love Shingwedzi-I am sure of it. Keep a look out for some GEO-Giant Eagle Owls-(your mom says she has never seem them in the Park) they are usually seen on the main road back to camp. Now if you do happen to see them, uhm-chocolates on the cards huh
Some close relatives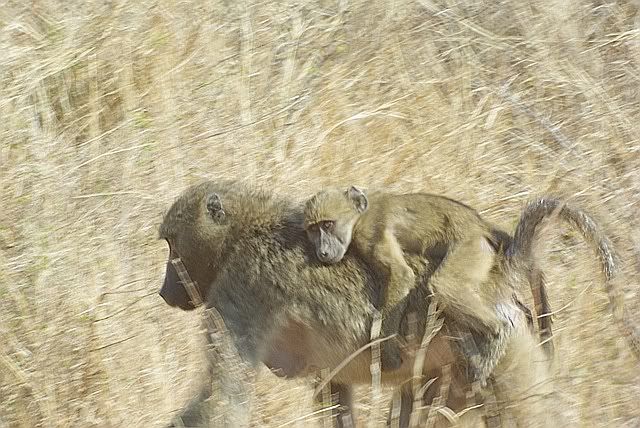 Hav'nt unpacked my books yet, so ID on this fleeting sight would be appreciated. Bokmakierrie?
Black eyed bulbul
And my son pointed out this one, despite his aversion to birds
Final installment coming up some time soon
---
But of course I look like them Flutterby, I even occasionally go blue. Heck, I've even got brown eyes like them
Bush Brat-mmmmmmm. I am so
that you are going. I'm already planning a trip for late October-maybe I'll go all the way to Shingwedzi after all.
Here's a nice silhoette
And another, creating an air of mystery around this Kudu.
Saw this bird on the wrong side of the road-could not focus directly into the sunlight. And it obstinately refused to move over to the other side of the road when told to do so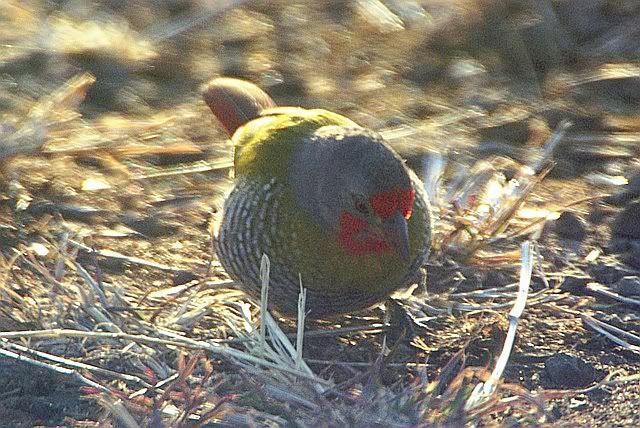 This francolin found its hotspot and refused to move.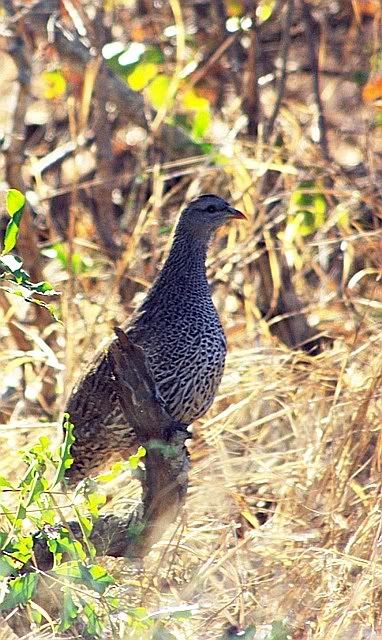 Ostrich, of which we saw plenty.
Sunset Dam gives plenty of opportunity to practice some birds in flight
A sad and maddening sight- You come and hope to see this animal, and then all you get is this
Mr evil eye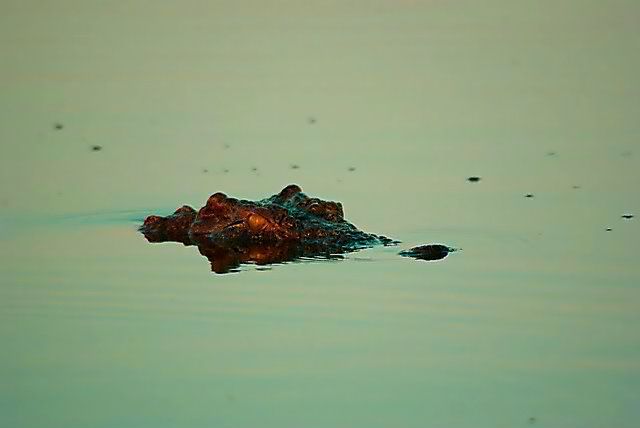 Ok, so this is not the final installment-maybe tonight!
---
Flutterby-tempted to get out of the car, but... to my shame I'll be the first forumite on the Gallery of Shame page. Not allowed.
Elsa-Thank you. Now you know why I don't go much into bird id-its to difficult
Melba finch v green winged Pytilia. Finch works much better-the shortened version too!
Right, time to finish this TR.
I'll close with some Rhino's. One cannot be in the Park, see these wonderful animals and not feel sad at the wanton and irrational behavior of some people slaughtering them. In keeping with efforts to protect them, no places are mentioned (though I dare say some forumites will recognise some places.)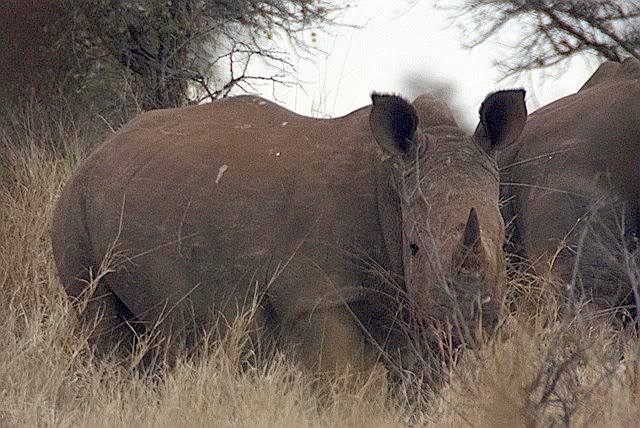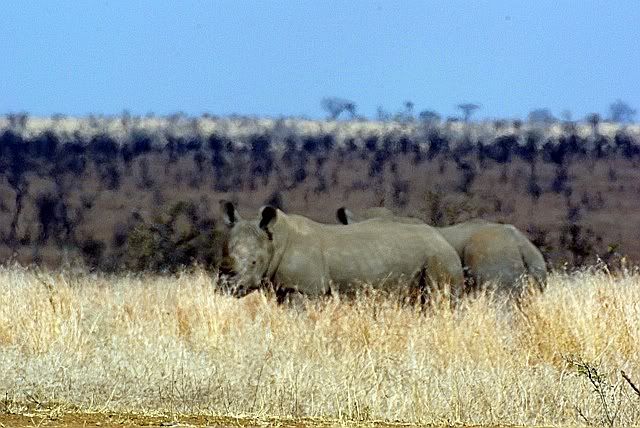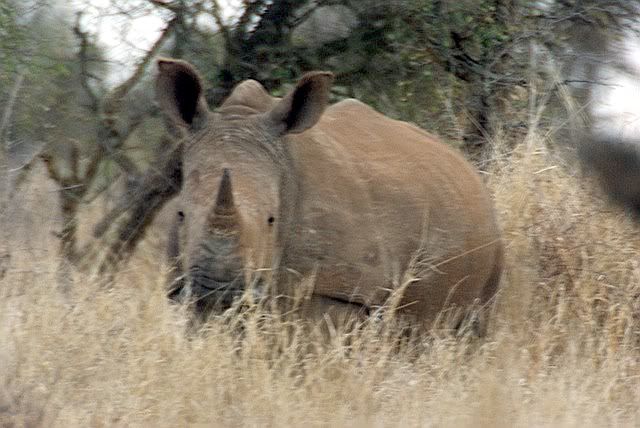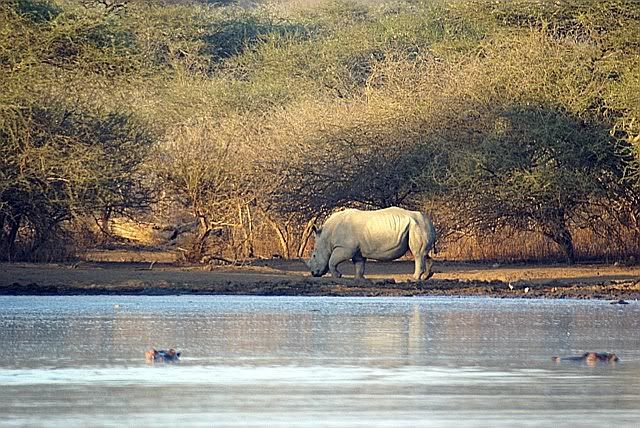 Lets hope that with all the efforts, this destruction will end, as it did with the Elephant tusks in the past.
And lastly, KNP park is a great place to get philosophical about life. You learn such a lot, about the value of de-stressing, consuming large volumes of food without conscience and worries about adding kilo's to the bulging waistline, not to mention the golden brown liquid so much loved by forumites. The positive health effects of clean toxic free air(except of course at the big cat sightings, when the diesel of some cars leave you gasping for air). Then there is the matter of life and death-of which the former is so dominant. The potential of humanity to be friendly, courteous and united around a common love for nature and the outdoors. Some healthy coveting when you see that BIG lens that you have been wanting on someone elses camera. You learn about patience too, and excitment and the rush of adrenalin. And the view that time spent relaxing is never (well almost never) wasted, especially if it is in KNP. And if you are a bird lover, the thrill of ticking off a lifer. Well what did I learn on this visit
Well simple really. I MUST BE MORE AMBITIOUS IN LIFE. NEXT TIME I GO TO KRUGER, THIS IS HOW I WANT TO VIEW WILDLIFE!
Thanks to everyone for viewing and commenting.
---
---
Who is online
Users browsing this forum: Jan van Wyk and 9 guests