Posts: 787
Joined: Mon May 04, 2009 9:32 am
Location: Northwold with KTP on my mind...
PIG wrote: Considered switching to the dark side for a split second
It's nice here on the "dark" side, you should try it some time - it's a nice feeling to shoot with gear not EVERYONE else shoots with...
Glad the EXIF data could help, there are many settings that work shooting the moon as you can play around with the exposure triangle quite a bit with this subject matter - I found my recipe that works for me and I'm sure you'll fine tune your own as well.
KNP: 14 June: Skukuza Camping
15 -21 June: Letaba Camping
---
Legendary Virtual Ranger

Award: Birder of the Year (2015)
Award: Birder of the Year (2014)
Posts: 2315
Joined: Wed Sep 06, 2006 3:33 pm
Location: Jam Street
I also stayed up 'til the end of the eclipse... not a bad feat in St Anderton, considering our temperatures near midnight! I just had to... the night sky was that invitingly crispy clear that you see very infrequently. I looked at the moon and decided this is one eclipse I had to photograph!
It was an extreme lesson in lunar movement! I had NO IDEA that the moon moves so "rapidly" (or the rotation of the earth is so quick) that even "short" time exposures captures blur. I'll know better next time!
Love your results, Switchback! Although I see that you suffered to a lesser degree, the same fate as I as the full eclipse took effect.
677 Last 5 lifers: Caspian plover, Western marsh harrier, Rüppell's vulture, Spotted crake, Lesser jacana
---
Also cannot compete with yours here Switchback, though I also tried my luck. Was in a meeting and decided that I would take some pics during the coffee break-except I left my tripod behind
. I did manage to get the camera mounted on the car, but could not get anything decent, except for these. The first is one I did take with a tripod. The last 2 is a shots taken of last months new?? moon. Sigma 170-500 plu x2TC.
la blue moon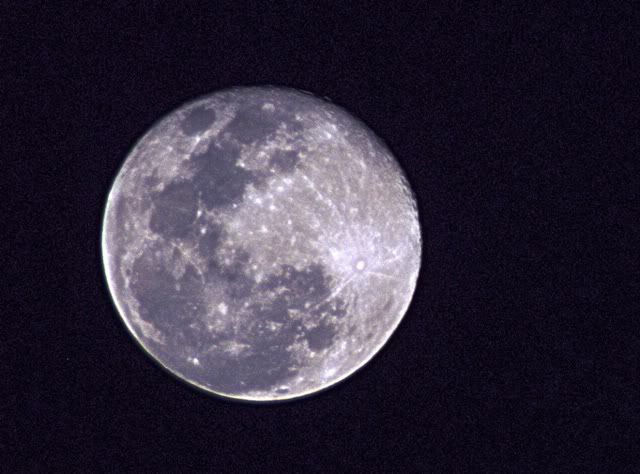 Simply love taking shots of da moon.
---
---
Return to "Wildlife Photography Enthusiasts"
Who is online
Users browsing this forum: No registered users and 3 guests