Legendary Virtual Ranger

Posts: 6526
Joined: Sat Feb 18, 2006 10:36 pm
Location: Lausanne (Switzerland)
and this one please
seems to a "collared" lizard... but they are only in Australia
saw around Lower Sabie - 8.11.09
It is only with the heart that one can see rightly, what is essential is invisible to the eye
Le Petit Prince
back home...
---
Junior Virtual Ranger

Posts: 48
Joined: Thu May 26, 2005 1:16 pm
Location: UCT Zoology Dept. SA Hunters & Game Conservation Association
Thats a beautiful rough scaled plated lizard (also known as sudan plated lizard or african plated lizard) Gerrhosaurus major
---
Richprins
These seen by Borderline in December:
Near Lower Sabie...a big one that I think has been shown earlier!
---
Distinguished Virtual Ranger

Posts: 13635
Joined: Wed Aug 31, 2005 12:28 am
Location: Pretoria, RSA

Your second one is not the Giant plated lizard discussed earlier, but the Rough-scaled plated lizard.
Imberbe = Combretum imberbe = Leadwood = Hardekool = The spirit of the Wildernis!

"Wilderness cannot be conquered, it becomes part of you and enriches your soul." - Louis

Want to know more about the SANParks Honorary Rangers? Visit www.sanparksvolunteers.org
---
My daughter recorded this one at Mopani. Is it a Rough scaled or giant plated lizard and how do you tell the difference. [video]http://youtu.be/emJdtx_q4JI[/video]
Thanks.
---
Rough scaled, uniform back and flanks and cream scales under chin.
---
Legendary Virtual Ranger

FAC Member (2017)
Award: Forumite of the year - Eagle Award (2016)
Posts: 17813
Joined: Tue Jun 07, 2005 8:47 pm
Location: meandering between senility and menopause
There are a lot at Mlondozi as well.
Rough scaled.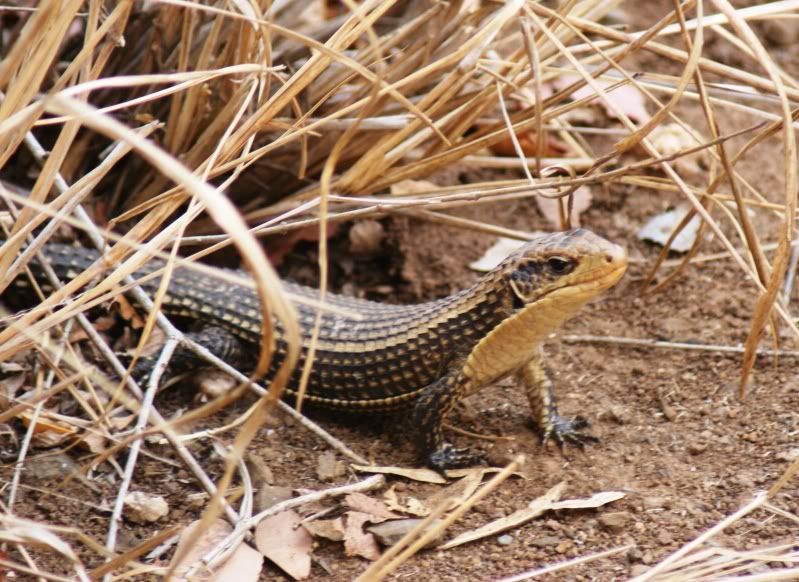 Giant scaled, I think.
I think this is a rough scaled plated Lizard.
I really enjoy them. They are really very chilled reptiles.
The bird doesn't sing because it has answers, it sings because it has a song.
---
---
Return to "Reptiles, Amphibians and Fish"
Who is online
Users browsing this forum: No registered users and 2 guests