Distinguished Virtual Ranger

Posts: 2955
Joined: Wed Sep 22, 2010 11:37 pm
Location: Pretoria
That is what I love about this forum-now I learned something new this morning
We actually liked taking pics of the fishies, as it was totally different from any other Kruger trip and simultaneously decided that it is a must looking for fishies and taking pics of them in any Kruger trip!
The forum has changed me so much-was always only the animals and since I joined the forum started looking at birdies and now it is the fishies
Have a lovely day Waterbuck
2017
2-5 March Skukuza

31 March - 8 April Skukuza

14 -17 July Tsendze
18-22 July Satara

8 Dec - 12 January 2018 Satara
---
Posts: 31
Joined: Tue Dec 30, 2008 10:33 pm
Location: Irene, Centurion
We sat and watched this fish migration at the low water bridge at Shingwedzi in Jan 2010, the crocs and waterbirds had a feast, there were millions of these little fish, I don't know what they were.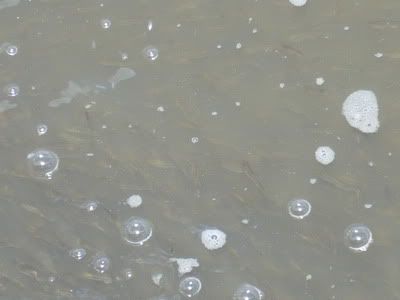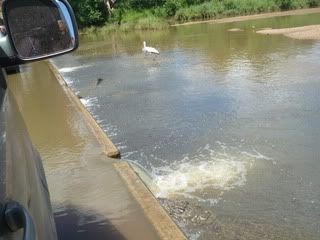 ---
Hi I Love Africa
I was there at Shingwedzi at the same time 2010 and went every few houtrs to watch the water rise. The birds went beserk.
Here is a close up of what they were catching(the photos are actually taken in the middleof the low water bridge):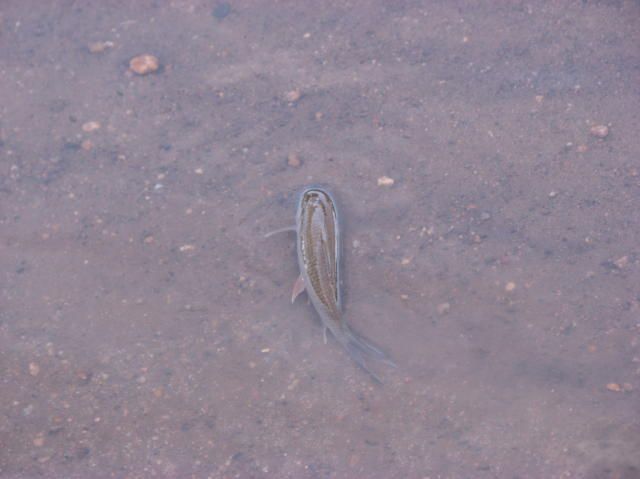 One of the Herons also got this strange looking thing at the same time - fish or frog or what? Can anyone help?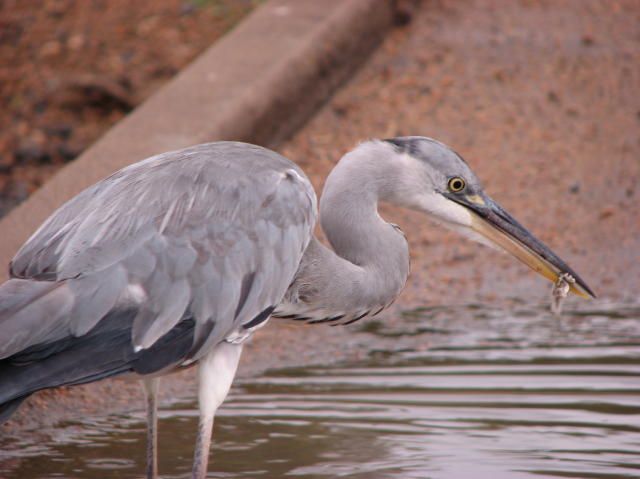 Much the same looking thing on the beak of a cormorant at lower Sabie weir: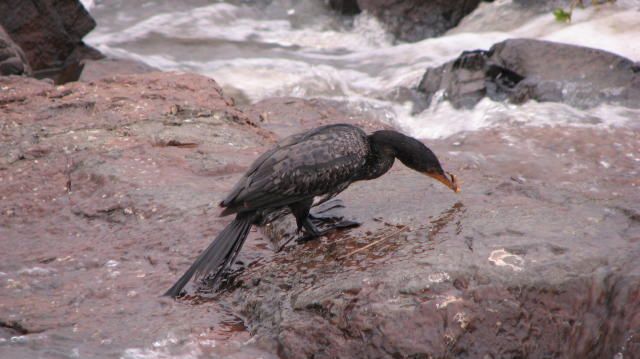 Keep well
Pete
Pete
---
I am a fisherman - but here is a story that even I wouldn't believe unless I hadn't taken photos of the whole thing. My SO and I stopped in the middle of the low water bridge near Shipandane Hide to take photos of the Hamerkop, when I saw two barbel swimming upstream from the "rapids" towards the bridge (covered by about 2cm of water). They gave the Hamerkop and then me a fright - they came closer and closer then both simply slithered UNDER the car, out the other side and into the deep water witjh the hippos. Here is the series of photos. The blurred line in the last photo is the window of the car. Look for birds and get fish. That's Kruger.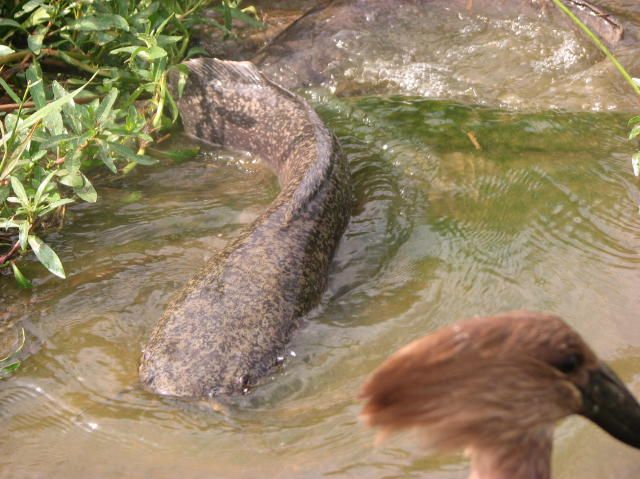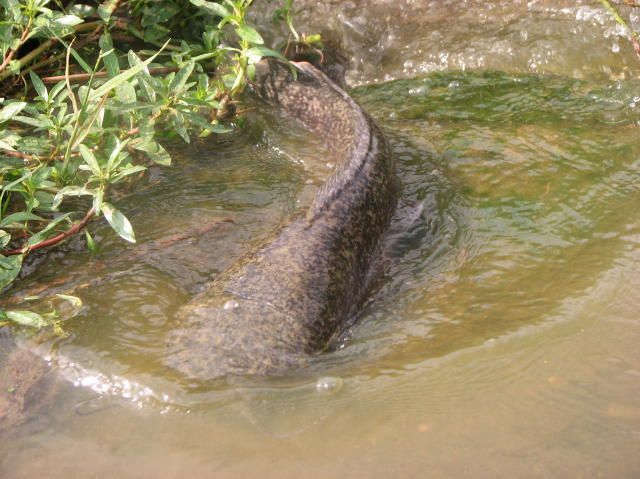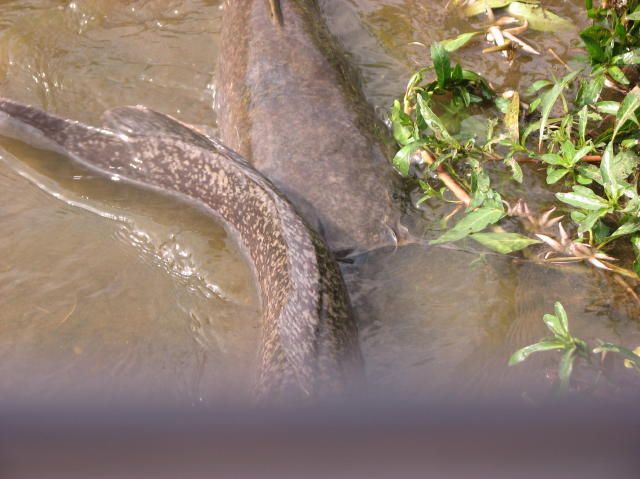 Keep well
Pete
Pete
---
Posts: 267
Joined: Tue Apr 16, 2013 11:00 pm
Location: Cape Town
Looks like Tilapia fry. On S3 in one of the small rivers crossing road.
Letaba
This chap was a biggie, the tail section sticking out is roughly the size of the giant kingfisher which was just out of shot.
---
---
Return to "Reptiles, Amphibians and Fish"
Who is online
Users browsing this forum: No registered users and 1 guest