Mfezi wrote:Welcome in South Africa Kellyee21!! Hope you don't ever need to use the numbers I forwarded to you...
Thanks so much Mfezi, me too !
---
Senior Virtual Ranger

Posts: 2419
Joined: Wed Apr 18, 2012 4:17 pm
Location: Durban
Thanks Hilda, they are common around here so I should make the time to learn more about them.

I quite like seeing them around in the garden although my gardener is terrified of them and won't work in any section of the garden for weeks if he has spotted a snake there. So there are always a few unkempt places in our garden!
---
Legendary Virtual Ranger

Award: Forumite of the year - Eagle Award (2016)
Posts: 17777
Joined: Tue Jun 07, 2005 8:47 pm
Location: meandering between senility and menopause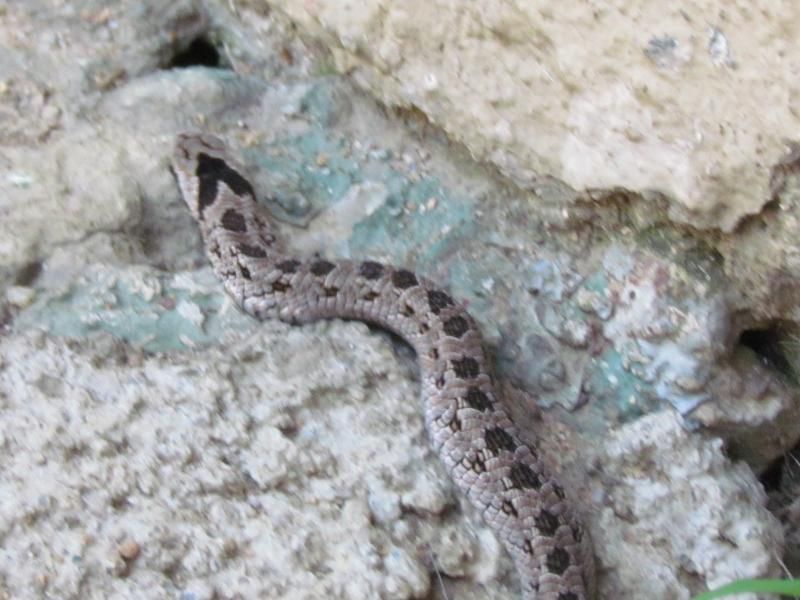 I am assuming this is a little night adder. It was on its way into my kitchen a few weeks ago. My cats were far too interested, so we had to catch and release as soon as possible. Not an easy task for me.
The bird doesn't sing because it has answers, it sings because it has a song.
---
Senior Virtual Ranger

Posts: 5312
Joined: Mon Jul 04, 2011 1:34 pm
Location: Comberton, Cambridge UK ...rejoicing at the beauty of planet Earth.
Great picture MM
I would have found that very exciting
---
---
Return to "Reptiles, Amphibians and Fish"
Who is online
Users browsing this forum: No registered users and 1 guest