Junior Virtual Ranger

Posts: 366
Joined: Fri Oct 16, 2009 10:56 am
Location: Erasmuskloof, Pretoria
Good evening,
Can anybody tell me what this spider is please. We saw it at Nkuhlu in the KNP. It is tiny (about the size of my pinkie nail). It was posted in our (me and Me Skarabee's) TR and Smitherson asked us to identify the spider. Could it be one of the jumping spiders?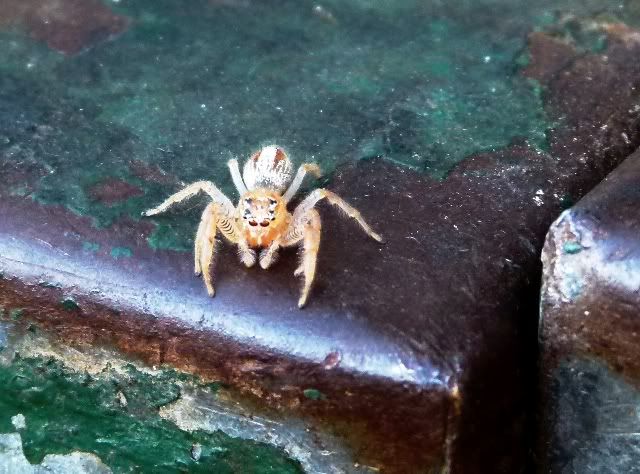 Regards
VVV
Orpen camp: 26 Feb - 1 Mrch 2017
Skukuza Camp: 1-5 Mrch 2017 (Cricket at Skukuza)
---
Return to "Insects and other invertebrates"
Who is online
Users browsing this forum: No registered users and 1 guest