I was also Arachnophobic (when I was a child) simply because my parents were and they inflicted this fear upon me and my siblings.

I overcame this fear when I started working with children and realised that I would transmit my own fears to them, which I decided was unfair, and I made a huge effort to overcome it by forcing myself to pick up any stray spiders (and insects) and put them into the Nursery garden, whilst talking to the children about them.

I have felt guilty ever since about the many spiders and insects that I killed in my youth through my ignorance of the vital part that they play in the environment!

In recent years I have been fortunate enough to visit Africa many times and have learned more about them from the various Wildlifecampus and Eco-Training courses that I have taken - and have come to appreciate the role that they play in maintaining the environment.
---
The plague of crickets in 2003/2004 were armoured crickets not quite as revolting as the Joburg Parktown Prawn.If we ever get them in this house were we live now we will definately MOVE!! There seems to be more Red Romans around in the park..I really don`t want to see any in April!
---
OK, here are some of my Creepy Crawly pics. Most people find them revolting but somehow I find a beauty in these little nasties that always makes me want to photograph them.
Here's a good old fashioned Baboon Spider photographed on a night drive from Satara.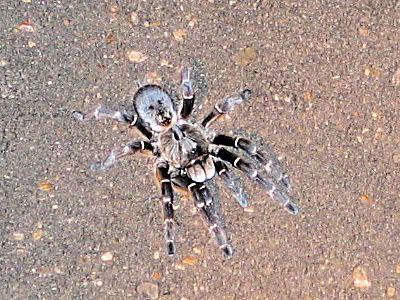 And here's his American relative, a Tarantula, photographed near Rooseveldt Lake in Arizona.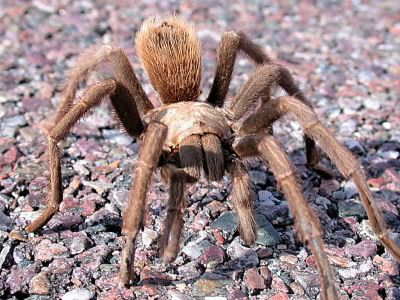 A Golden Orb Spider photographed somewhere in Kruger, don't ask me where.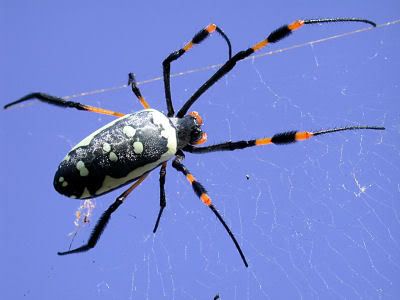 Somehow I just love close-ups of grasshoppers. Here's an Elegant Grasshopper (
Zonocerus elegans
), if memory serves me this one was photographed at Babalala.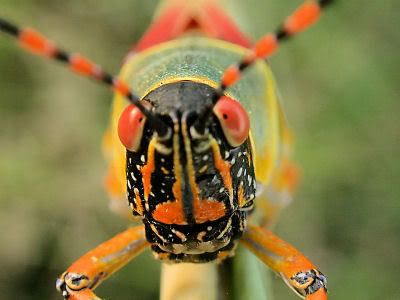 Again, two American cousins, a Grasshopper that I have no idea what the species is but photographed in Tucson, AZ.
And an Eastern Lubber Grasshopper (
Romalea guttata
) photrographed in the Everglades, FL.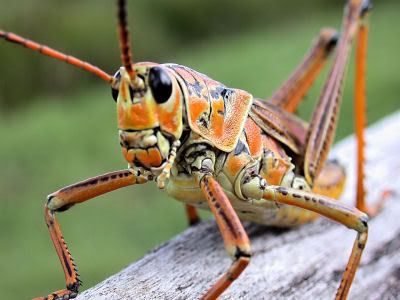 A Fleshfly (
Sarcophaga sp.
) photographed at Afsaal picnic spot.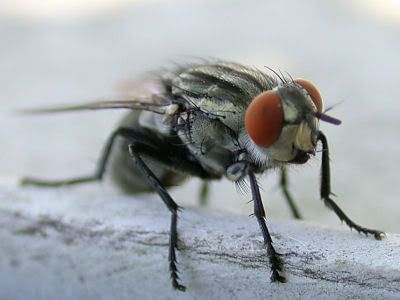 This has got to be the biggest Stick Insect I have ever seen. Photographed on my cap at Mopane.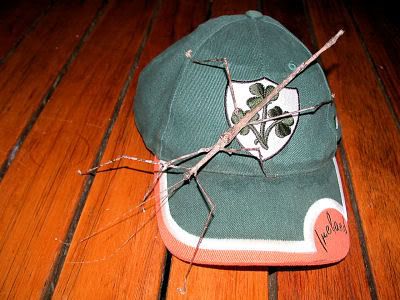 And while we're at Mopane, here's another one photographed at Mopane, a Mopane Worm (
Gonimbrasia belina
)
Here is a Super Snail. I knew their name once but can't remember now. Any hints?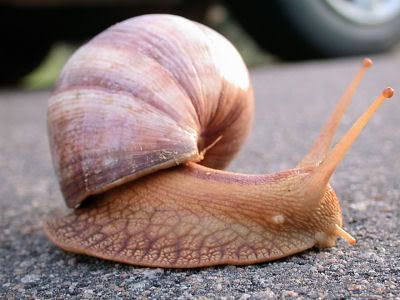 A very charming Praying Mantis.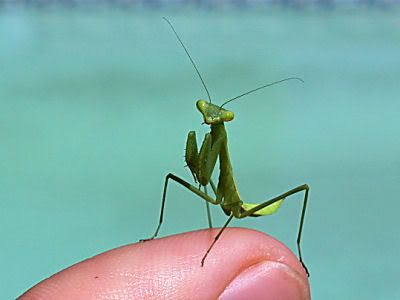 And the ever popular Dung Beetle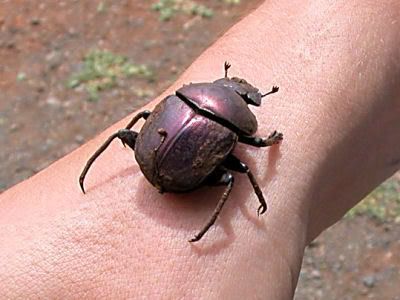 ---
Senior Virtual Ranger

Posts: 3877
Joined: Sun Mar 20, 2005 5:53 pm
Location: Cambridge, MA (and home from home in Darling, WC)
Thanks for the super pix, deestes. I also find these creepy crawlies fascinating and often beautiful
RSA 2017
9-11 November Cape Town
11-29 November RMS St Helena: St Helena & Ascension
29-30 November Cape Town
1 December-21 January Darling
---
---
Return to "Insects and other invertebrates"
Who is online
Users browsing this forum: No registered users and 1 guest