---
Moderator

Posts: 11475
Joined: Tue Mar 22, 2005 6:31 pm
Location: Ballito, KZN North Coast, South Africa
Looks good and I will officiallly report on it next Feb.
---
Same here, Elsa. This will be our entry/departure gate, so it will be interesting to see the viewpoint of a frequent visitor as well as a complete newbie.
"Smooth seas do not make skillful sailors." West African Proverb
---
Legendary Virtual Ranger

Posts: 6760
Joined: Wed Mar 16, 2005 12:38 pm
Location: In the shadow of Table Mountain
Thanks Elsa.

This is my favourite Kruger entry gate.

Would be nice if a forumite could give it a user's test drive with a report.

It sounds like the gate has been moved to the perimeter or outer gate area.

Do you still have to drive through Orpen camp or is it bypassed?
Whatever (according to BB): "You are correct but I don't want to admit it".
---
Legendary Virtual Ranger

Posts: 7347
Joined: Sat Oct 06, 2007 7:05 am
Location: In the bush again
Was there in the middle of November. The gate was in use already. Petrol station now before the gate, day visitors area just after the gate, and you still take same route from gate past reception as before (or did then, and I don't recall seeing anything else in preparation).
Smiling is contagious. Start an epidemic today!
Have you read the entrance permit? Do you KNOW the Conditions of Entry?
Completed over 7 years in Kruger in my caravan.
If I was normal I wouldn't be me!
---
Distinguished Virtual Ranger

Posts: 2259
Joined: Wed Mar 08, 2006 11:58 am
Location: The Netherlands
Meandering Mouse wrote:I look forward to the day when I can try out the new facilities. They are certainly needed.
When I was there in May they were very busy with the buildings. It looks as though the new Gate will give the people staying at the Orpan camp site a lot more privacy. That will be good, because it was the one thing that put me off a little.
I wonder where the day visitors area is situated?
We were staying in Orpen in May too and I totally agree with you.
I'm glad the gate is a bit further away now. Can't wait to see it next year
---
Distinguished Virtual Ranger

Posts: 14294
Joined: Thu Jan 13, 2005 9:02 pm
Location: mind in SA, body in The Netherlands
Will there in March and will report back
---
Junior Virtual Ranger

Posts: 1267
Joined: Fri Apr 11, 2008 2:43 pm
Location: Sungulwane Hills Game Lodge, Hluhluwe
We went out through opren gate once while we were in the park and it looked very nice, and yes you have to still enter into orpen camp them proceed to the entry/exit gate!
Sustainability is not something we do in addition to..........., it is about the manner in which we do everything
---
Distinguished Virtual Ranger

Posts: 2259
Joined: Wed Mar 08, 2006 11:58 am
Location: The Netherlands
Does anyone have some pictures of the new gate?
---
I was there new year's weekend.The new gates and filling station has really worked out well and looks beautiful!We were about to enter the park when we sawa guy coming from the camp to the filling station and tried to stop him to warn him of a huge elephant bull right at the filling station.But he dint seem to want to stop
You should have seen him reverse outa there
As we went through the boom gate heading to the camp(approx half way through i looked in the bush saw a huge leopard lying down looking at me looked again to make sure before I scream Leopard and there he was!Lying flat down on the ground.Stopped and he slowly got up and went to sit little back behind a big tree.We looked into the tree and there was an impala kill.
What an experience!Spotting your own leopard is something out of this world
some people take these small stretches for granted like there are no animals on them
At Orpen just before the main gate when you on the main tar road towards klaserie that 50km zone I see guys really fly on that road!Ive seen may animals on the side of that road.Recently saw elephants crossing the road, saw hyenas on the road early in the morning,plent of general game.Spoke to the gentleman at reception and he said lions are frequently spotted on these roads.He said 2 days before we arrived there he saw a cheetah in full speed crossing the road!He had to hit dead brakes.If you are speeding what chance have you got.
---
Entrance to new Orpen gate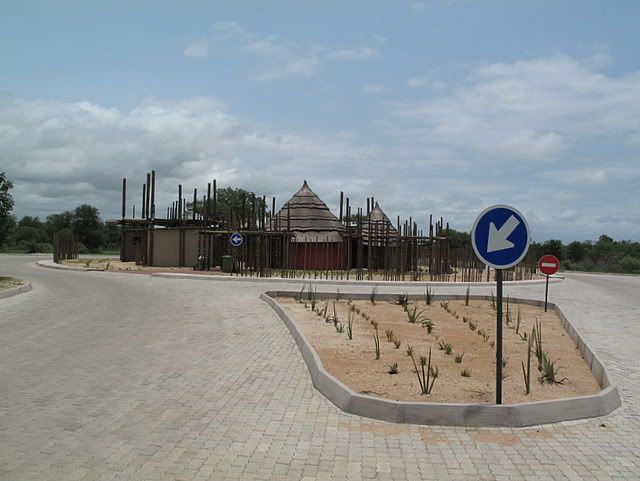 Entrance to reception,No.1
Entrance to reception,No.2
Fuel Station next to reception.
Entrance into park.
and the friendly Welcome
---
Moderator

Posts: 11475
Joined: Tue Mar 22, 2005 6:31 pm
Location: Ballito, KZN North Coast, South Africa
Thanks Muhammad,
looks very interesting and different.
Looking forward to seeing it for myself on the 20th.
---
Orpen Reception
28/06/16 - tamboti
29/06/16 - tamboti
30/06/16 - tamboti
1/07/16 - berg en dal
2/07/16 - berg en dal
3/07/16 - lower sabie
4/07/16 - lower sabie
5/07/16 - crocodile bridge
6/07/16 - crocodile bridge
CAN ABSOLUTELY NOT WAIT!!!
---
---
Who is online
Users browsing this forum: winnydpu and 2 guests