---
---
Legendary Virtual Ranger

Posts: 5002
Joined: Thu Dec 02, 2004 10:27 am
Location: Chasing down the rarities
francoisd wrote:Ratelpan has been deteriorating for the past couple of years so we just pass it these days, not worth stopping.
Saw a very nice green-backed Camaroptera there recently.
675
Latest Lifer(s): Burchell's Courser, Cory's Shearwater, Wilson's Storm-Petrel, European Storm-Petrel, Great Winged Petrel, Grey Waxbill, Cape Rock-jumper
Follow me as I bird on Twitter
@wildtuinman
---
Legendary Virtual Ranger

Posts: 6884
Joined: Wed Mar 16, 2005 12:38 pm
Location: In the shadow of Table Mountain
Saw Openbill stork there in December, but not much else. The vegetation in front on one side also blocks the view.
Whatever (according to BB): "You are correct but I don't want to admit it".
In a world of grey, be
RED
---
Richprins
Bush Baptist wrote: BTW has anyone seen a ratel (honey badger) in that area?
In the book by Nussey and Paynter they state that they did indeed see a ratel there, which would have been over 20 years ago!
(Still the best Kruger book by far!)
---
Virtual Ranger

Posts: 1848
Joined: Fri May 12, 2006 4:10 pm
Location: SA
Contact:
Saw 2 honey badgers crossing the road about half a km from the hide. There was water and yellow billed and Openbilled storks, and we saw a Spoonbill there. The hide was in bad shape, but it was worth it.
Back to Letaba in April, July and September
Birding Weekend 2014 - Satara 3
Exploring Letaba - '13-'14
Letaba Ladies, 3rd Edition
- '14 - '15
---
Posts: 93
Joined: Sun Nov 09, 2008 11:19 am
Location: KZN South Coast-Just too far from Kruger
I always take photos of the hides and picnic sights I visit.
These I took in July last year, are of Ratelpan Hide on the S39, Timbavati Road, near the Timbavati picnic site.
The first one is of the entrance to the hide
These two are of the view from inside the hide...
right......
and left views.
Last edited by
Mauxie
on Sat May 08, 2010 11:17 am, edited 4 times in total.
KRUGER, my happy place!
+++++++++++++++++++++++++++++++++++++++
BIYAMITI 1st & 2nd OCTOBER
SKUKUZA 3rd & 4th
OLIFANTS 5th
SATARA 6th , 7th & 8th
LOWER SABIE 9th , 10th & 11th
BERG EN DAL 12th
---
Its been a long time since somebody posted on this thread.
In November 2010 and January 2011 I visited this bird hide on a number of occasions.
Everything is fine, clean and the door automatically closes.
ON 13/11/2010 I arrived in the afternoon to an empty hide.
No one else around although quite a few cars passed without stopping.
On the other side of the river bed were 13 lions resting in the afternoon heat.
I stayed sometime as I had already driven a fair amount in the morning.
It was interesting to watch the Lions as they rested and on 2 occasions two females stalked Impala unsuccessfully.
I know the photo shows 12 lions but the 13th one was just out of view.
Later in the afternoon a family arrived, looked out of the hide saw 'nothing' and started to leave.
I asked if they had seen the lions.
Where? they shouted.
After pointing them out they blushed ever so slightly!
Four days earlier at this hide I witnessed a lone female trying to catch a Buffalo from a herd that had been resting in the riverbed.
The buffalo scattered and regrouped and a couple of bulls turned on her and she had to back off!
Here is a photo of the pride.
Rhino Poaching - Highlight's man's stupidity and greediness.
---
ADW, that is the kind of sighting I wish I would have at a hide
Thanks for sharing. Did have a nice sighting of two sunbirds and a hippo there in december.
The beginning of knowledge is the discovery of something we do not understand.

"We are what we repeatedly do. Excellence, then, is not an act, but a habit." Aristotle

---
Posts: 13
Joined: Tue Feb 01, 2011 1:28 pm
Location: Edenvale, Johannesburg
Saw a male Buffalo in the ratelpan hide parking lot on Sunday afternoon... Lots of water but no birds unfortunately!
---
Distinguished Virtual Ranger

Posts: 2035
Joined: Fri May 29, 2009 9:11 am
Location: Pinetown the Finetown in KZN
adw this was taken on the 16th Oct 2012 and maybe could be part of the same pride?
I never just go past any hide really as the saying goes right place right time.
069
by
Russelg
, on Flickr
Russel G
Nature does not hurry, yet everything is accomplished
Lao Tzu
19/12/16 to 24/12/16 Satara
25/12/16 to 27/12/16 Skukuza
28/12/16 to 31/12/16 Croc Bridge
---
Moderator

Posts: 16295
Joined: Tue Mar 22, 2005 6:31 pm
Location: Tinley Manor, KZN North Coast, South Africa
We enjoy that hide but have mainly seen birds there to date, lovely to spend an hour or so there in Feb when they are all building nests and looking stunning in breeding plumage.
Will have to scan more carefully in future in case I miss Lions!
---
Legendary Virtual Ranger

Posts: 4141
Joined: Tue Jan 26, 2010 7:02 pm
Location: Bellville, Cape Town
Ratelpan hide has been good to me and fond memories since my first visit to Kruger in May'09.
2009 May - My first sighting of Saddle-billed storks and was blown away about this.
2010 we only stayed in the southern section
2011 Dec - massive buffalo herd passing through and was amazing to sit there and observe. We also say large elephant herd on a second visit.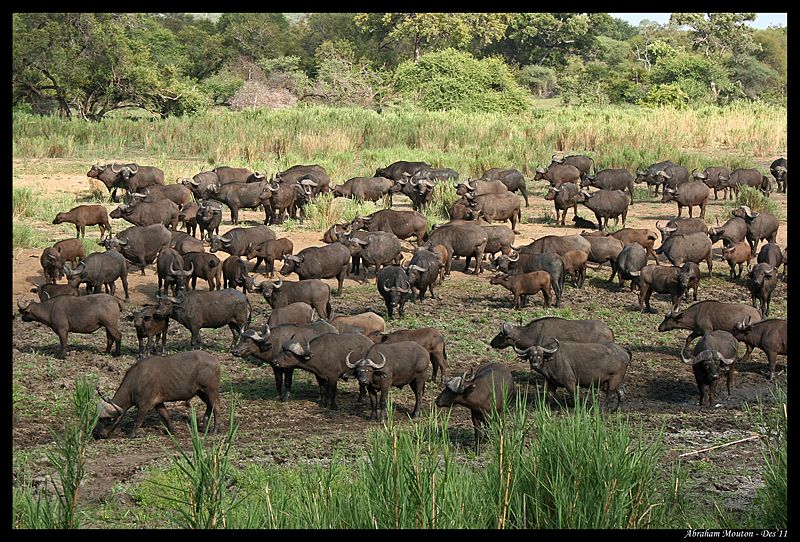 2012 Dec - very quiet with only some birds around.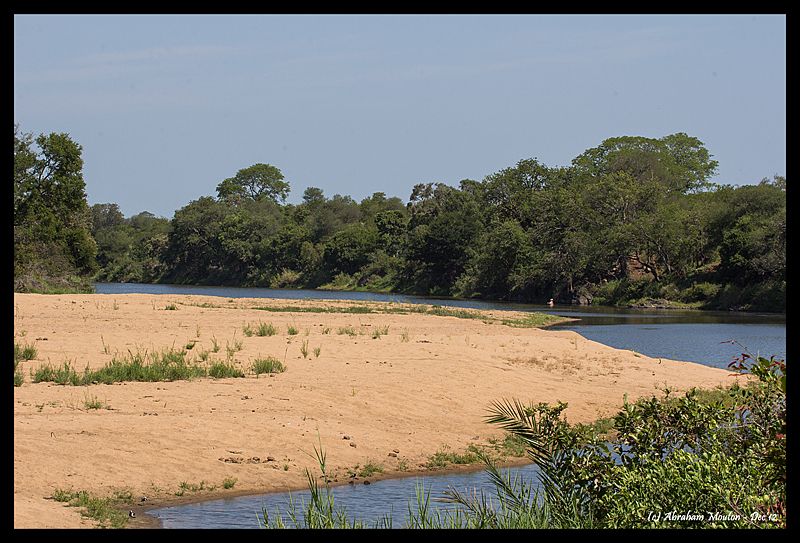 2013 Dec & 2014 Jan - extremely quiet and did not even take a photo as there was nothing.
One never knows, but is a nice spot to do a leg stretch after a long drive on the S39.
"Everything I do, is exclusively my appreciation for the love of nature and showcase my Creator's creation"
.
---
---
Who is online
Users browsing this forum: No registered users and 2 guests