Junior Virtual Ranger

Posts: 261
Joined: Wed Apr 05, 2006 6:59 am
Hi

I have read in the " Beeld " an Afrikaans daily newspaper (Wednesday 17 May 2006) that a boulder chat has been spotted near Swartwater (a small town in Limpopo Province, near the Botswana boarder) The sighting was confirmed By a Mrs. Sara Venter, the coordinator of "www.limpopobirding.co.za

Apparently there was only one other sighting on record. The bird is endemic to Zimbabwe. Have any of you seen the bird in South Africa.

I would love to see it. I have a breeding pair of Olive Trushes in my garden and have spend many hours watching them.
---
Hello Pieter
I haven't seen the Beeld article but according to the info compiled on
this page
Boulder Chat is said to have been spotted in Mapungubwe NP as well. I've read about them being seen in the Tuli Block too, so it wouldn't surprise me if they show up in Limpopo. After all, it's a distance of only half a dozen wing-flaps...
---
Junior Virtual Ranger

Posts: 261
Joined: Wed Apr 05, 2006 6:59 am
Hallo Jose
According to the Beeld, there was only one sighting near Mapungubwe (Mr. Mark Isom,
www.birdafrica.co.za
) on record.
Mr. Isom saw the brid flying over the Limpopo river towards South Africa.
The Black Chat is endemic to a small part of Eastern Botswana,
Zimbawe, Zambie and Malawi. The following birds can now also been seen in South Africa. African Hobby,Bluespotted Dove,
Threebanded Courser, Senegal Coucal, (seen both of them in Kruger) We now dont have to drive to Zimbabwe to see these birds.
As you has pointed out the black chat has been seen in Marakele National park. Guess where I am off to next?
---
We drove up to mMabolela on Sunday and found the bird without any hassle. It's amazing how easily seen this exceptionally difficult bird was at this locality. Check out
http://www.mmabolela.co.za
if you're interested in going there.
One of my mates who went along took these pictures: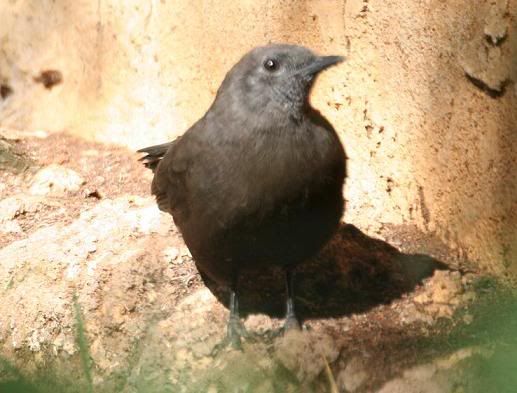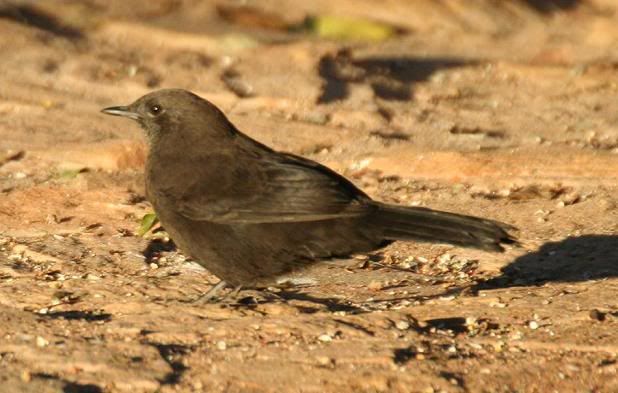 ---
Junior Virtual Ranger

Posts: 261
Joined: Wed Apr 05, 2006 6:59 am
Hi deefsters
Thank you for the information, beautiful pics.
I will definitely visit the park, just one snag, my bakkie was stolen on Monday night, and i will only be able to visit them once i have replaced my bakkie, as i believe you need 4 x 4 to drive through the park.
---
---
Return to "Birding in Southern Africa"
Who is online
Users browsing this forum: MarijeNL and 2 guests