Junior Virtual Ranger

Posts: 795
Joined: Sun Aug 29, 2010 10:07 am
Location: Under African Sky !!!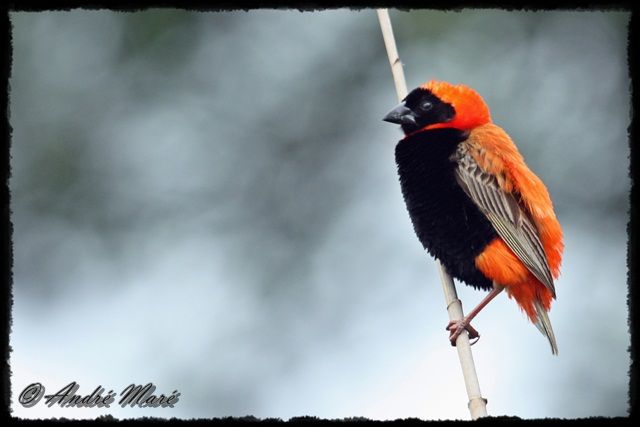 "A roaring lion kills no game."
"Until lions start writing down their own stories, the hunters will always be heroes."
"If you kill a tree, you are killing a bird."
"When the sun has set, no candle can replace it."
---
Hi friends.......Saw this LBJ at dam near Ogies May 2012. Any help?
13/6 tot 16/6 2015 Mopani
17/12 tot 21/12 2015 Onder Sabie
27/12 tot 2/1 2016 Letaba
---
Legendary Virtual Ranger

Posts: 4631
Joined: Thu Dec 02, 2004 10:27 am
Location: Chasing down the rarities
This looks like a female Southern Red Bishop.
674
Latest Lifer(s): Cape Rock-jumper, Grey Waxbill, Great Winged Petrel, European Storm-Petrel, Wilson's Storm-Petrel, Cory's Shearwater
Follow me as I bird on Twitter
@wildtuinman
---
Agree with Dirk, Female Red bishop
---
---
Legendary Virtual Ranger

Posts: 6715
Joined: Wed Mar 16, 2005 12:38 pm
Location: In the shadow of Table Mountain
They look like sabota larks, but I have nagging feeling about non breeding red bishops.....
Whatever (according to BB): "You are correct but I don't want to admit it".
---
Senior Virtual Ranger

Posts: 3513
Joined: Sun Mar 20, 2005 5:53 pm
Location: Cambridge, MA (and home from home in Darling, WC)
I'd go with nonbreeding/female red bishops, the bill doesn't look "lark-like" to me ..... but I am most definitely NO expert
RSA 2016
4,5 April Melville
6-19 April KNP: Croc Bridge, Olifants, Shingwedzi, Pafuri Border
20-24 April Mapungubwe: Leokwe
25 April-28 May Darling
29 May-19 June Cape Town
---
Hi Bush Baptist and Arks

Tnx for your replies - much appreiciated.

Hanlie
---
---
Return to "Birding in Southern Africa"
Who is online
Users browsing this forum: No registered users and 1 guest