Embizweni Cottage in Karoo National Park. This is a secluded Cottage situated on the 4X4 route.
Embizweni cottage
Bedroom with 4 bunkbeds
Living Room
Fully equipped kitchen
Main Bedroom with a single dubblebed
Bathroom with bath and shower
Jansen Botha
Field Guide
Karoo National Park
---
Junior Virtual Ranger

Posts: 166
Joined: Tue Oct 18, 2011 7:37 am
Location: Too far away from KNP,KTP or KNP
Karoo National Park
Cottage (CO3) Unit number 29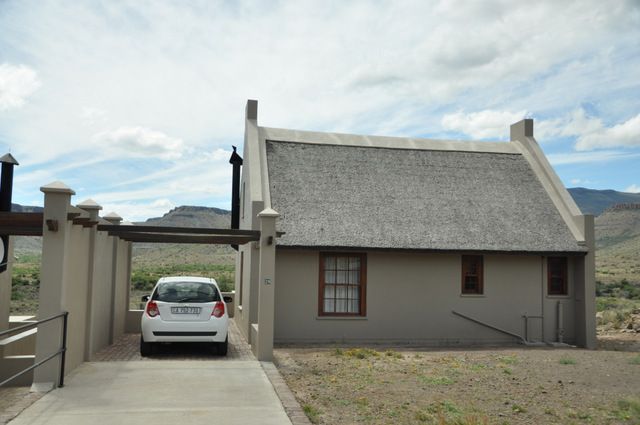 Views from veranda
Open plan living room and kitchen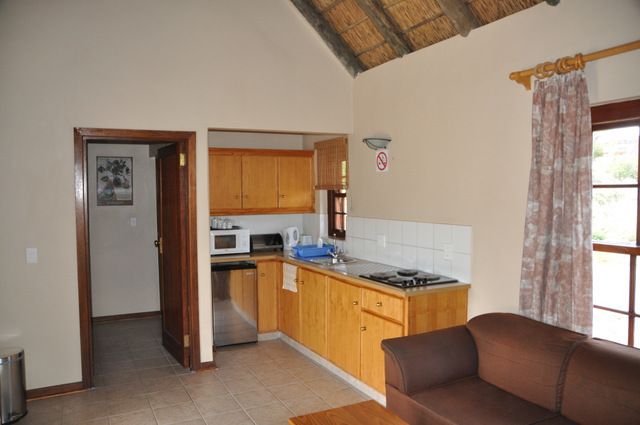 Living room table and Satellite TV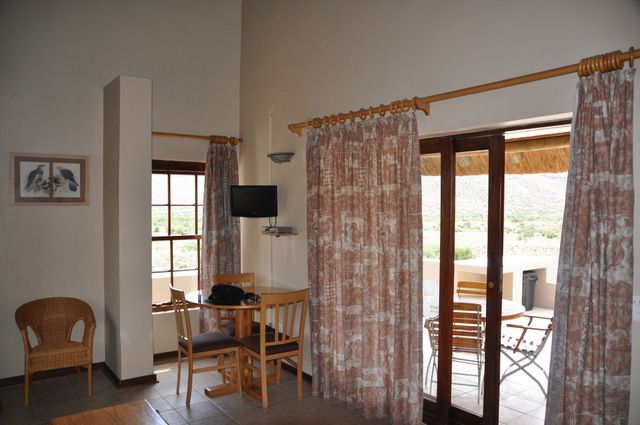 Bedroom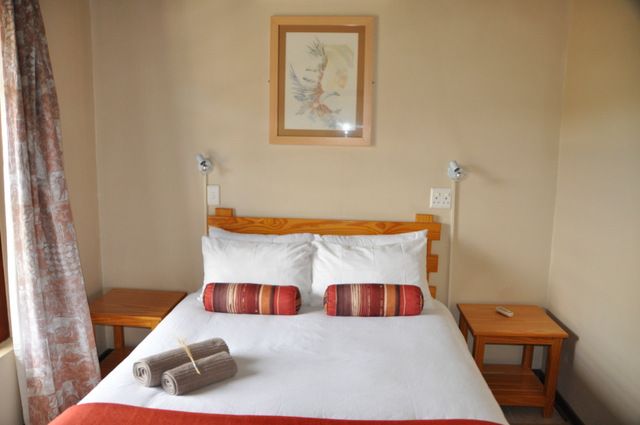 Tables and chairs on veranda
Front view of cottage
Camp Pool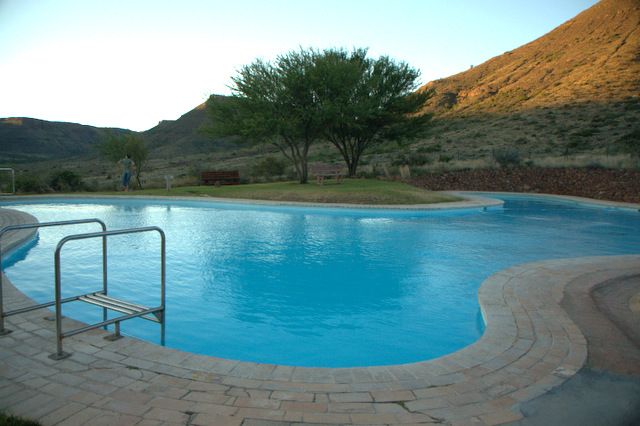 August/September - Sirheni, Letaba, Talamati and Satara
---
ADDO ELEPHANT PARK
Wheelchair accessible cottage accommodation.
Attached is a collection of photographs showing the level of wheelchair access to their CO2Z COTTAGE accommodation in the main camp area. The cottage offers a paved access path, entrance, braai area and balcony. The interior is skimmed concrete with an accessible bathroom providing grab rails around the toilet, a roll-in shower with folding seat, and an accessible hand basin. There is ample access around both sides of the bed and a dining table with sufficient space for Wheelchair footrests underneath.
---
A big thumbs up to Addo Management (SANParks) for paving the parking area outside each of the wheelchair accessible cottages in the main camp (#43 & 46).
During previous visits the loose gravel parking areas outside the cottage made getting to and from the wheelchair / motor vehicle extremely dangerous and slippery, particularly at night or in wet weather.
I provided constructive feedback following previous visits, and somebody was clearly listening. Well done guys! The new setup with a solid level paved area, and stable ramp onto the access path is a huge improvement.
---
Thanks for adding these photos and helping to give a clear picture of what to expect in these parks.
---
Senior Virtual Ranger

Award: Sighting of the Year - Non Predator - Antelope Award (2016)
Award: Travel tale of the Year - Smaller Parks - Small Parks Campfire Award (2016)
Posts: 3599
Joined: Mon Sep 28, 2009 2:35 pm
Location: Port Elizabeth
Mountain Zebra National Park family chalet FA4 number 4
Lounge
Kitchen
Main Bedroom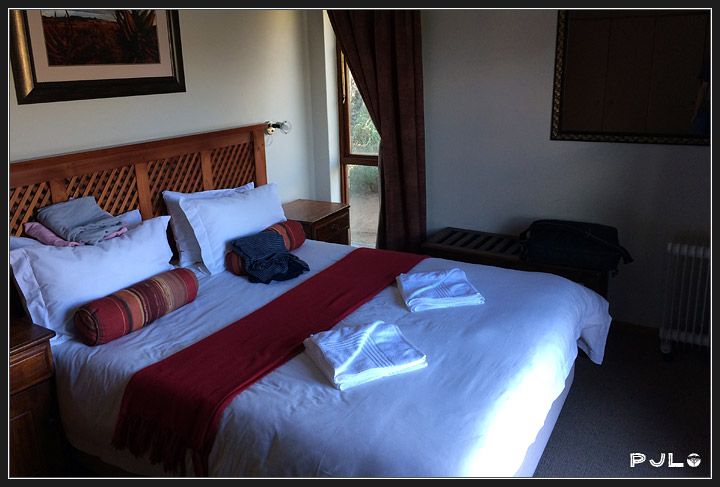 View from the patio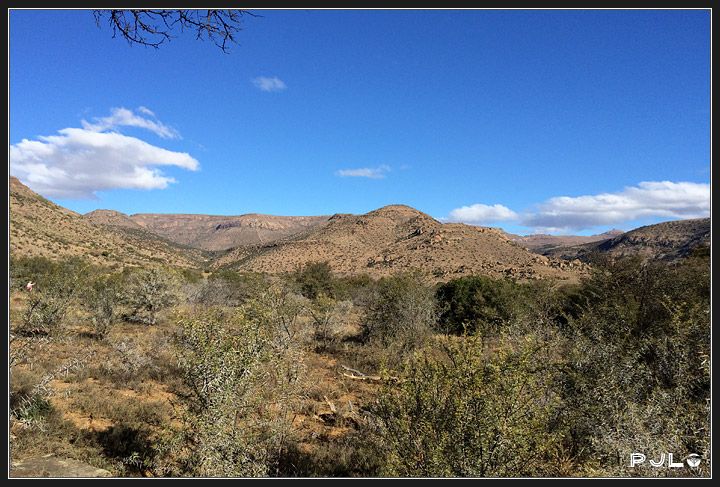 ---
Guru

Posts: 151
Joined: Fri Oct 12, 2012 2:40 pm
The new units being constructed in Mountain Zebra National Park - six 2-sleeper cottages and two rock chalets, sleeping four people each. We anticipate that they will be ready come June/July.
Fayroush Ludick
Regional Communications
---
Distinguished Virtual Ranger

FAC Member (2016)
Posts: 2504
Joined: Wed Mar 08, 2006 11:58 am
Location: The Netherlands
Contact:
Thanks so much FrontierPR
The units looks great already. I will add them to the front page
---
Guru

Posts: 151
Joined: Fri Oct 12, 2012 2:40 pm
Mountain Zebra's Doornhoek Guesthouse - beautifully restored after a fire a few years ago. Better than ever, in fact, says Park Manager, Megan Taplin.
Fayroush Ludick
Regional Communications
---
Guru

Posts: 151
Joined: Fri Oct 12, 2012 2:40 pm
Karoo's Afsaal cottage

Afsaal Cottage is an old Shepherds hut which has been upgraded. The facility is situated on the southern section of the Nuweveld 4x4 route, approximately 35 kilometres from the main rest camp.

The unit can accommodate two adults and two children. It is equipped with an energy friendly solar power system for the lighting, a gas burner for food preparation, as well as a 90 litre solar powered fridge/freezer to store food and drinks. Two outside braai areas are also available. No firewood is provided. Inside the unit are two single beds with mattresses and bedding. Extra bedding is provided. Two additional stretchers are available on request, for children only. The unit is not serviced daily, but only cleaned on departure and before arrival. A shower with a gas geyser ensures that there is hot water available. The unit is also equipped with a wash basin on the outside. In front of the unit is a lit waterhole, providing 24-hour game viewing from the comfort of the porch.

Staying over at Afsaal Cottage will give visitors an early start to the game viewing area and the possibility to see the elusive game species. Normal gate hours are applicable to the Afsaal Cottage and park management depends on the honesty and integrity of visitors to abide by the gate and park rules. Visitors should also note that there is no cellphone reception at the Cottage. Bookings can only be made through the Park's Reception, on (023) 415 2828.
Fayroush Ludick
Regional Communications
---
Forum Assistant

Posts: 14550
Joined: Tue Oct 06, 2009 5:03 pm
Location: Upington SA
Doornhoek looks like a perfect place to relax and unwind!! Absolutely idyllic!!!!!
You only live once, but if you do it right, once is enough - Mae West
---
Both Doornhoek Guesthouse and Afsaal cottage on my wish list, thanks for reminding me of that, Fayroush
aquila non capit muscas
---
---
Who is online
Users browsing this forum: No registered users and 1 guest