Hi Andre

Welcome. Flowers are very unpredictable. We were at West Coast park yesterday and they were beautiful and I think were better than some photos I saw from 2 weeks ago, but what they will be like in 3 or 4 weeks time, who knows.

I have to say that we came along the Springbok, Kamieskroon (N7) 2 weeks ago and there were very few visible at that stage (except lots of orange ones along the road), but the people living in the region probably have a way better idea than we do.

Whatever you see, enjoy the trip.
---
Posts: 2
Joined: Fri Aug 24, 2012 9:54 am
Thanks guys

Your info helps. I have spoken to some locals as well and they say that there might still be flowers at the end of September although it will be at the end of the season and not as fantastic as it is now. It is chance that you take and either win or loose...

I think it will be a great trip, regardless of if we see the flowers or not. Augrabies, Namaqualand, Fish River Canyon.

Kind regards,
Andre
---
Legendary Virtual Ranger

Posts: 6884
Joined: Wed Mar 16, 2005 12:38 pm
Location: In the shadow of Table Mountain
Sounds like it will be Andre.
Whatever (according to BB): "You are correct but I don't want to admit it".
In a world of grey, be
RED
---
Virtual Ranger

Posts: 514
Joined: Sat Feb 28, 2009 9:09 pm
Location: Pretoria but on my way to KTP
We will be there at the same time, save me some as well
. I haver never seen it
Nov 2017 KTP
9 & 10 Nossob
11 to 15 Grootkolk
16 to 19 Urikaruus
TR on the Nov 2017 trip is active, bus has departed
---
Posts: 1
Joined: Tue Aug 28, 2012 10:01 am
LOL... I have the exact same concern!!! will be there same time!
---
Senior Virtual Ranger

Award: Sighting of the Year - Small creatures and/or Insects - Butterfly Award (2016)
Posts: 3929
Joined: Sun Jul 03, 2011 3:03 pm
Location: Western Cape
Just back after 6 wonderful days in Namaqualand. Ask at Garies Toeristestal (Sonja) for advice where to go and I am sure u will see flowers. Many people just drive through with out asking and come back saying they saw nothing.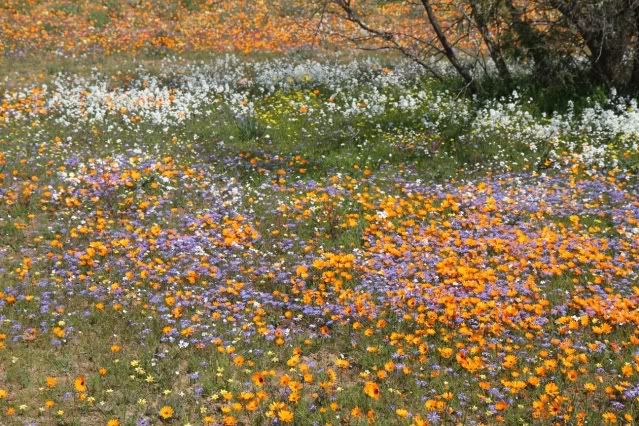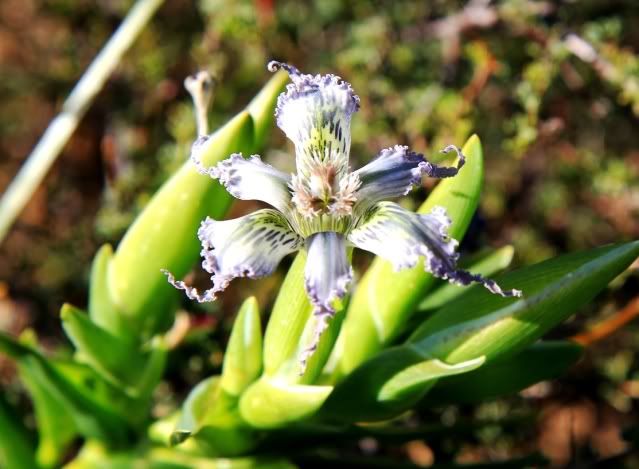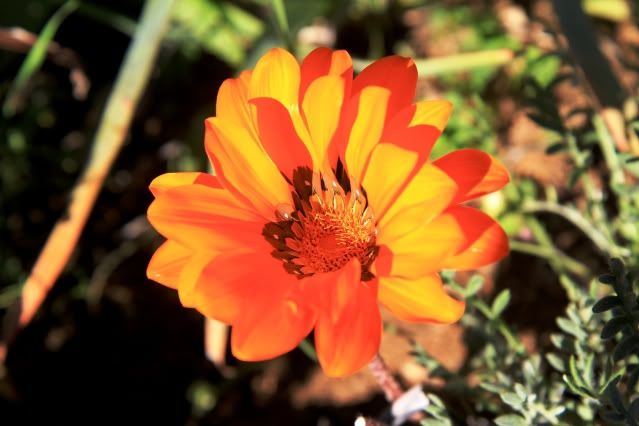 KGALAGADI MAY 2017 What a great time we had !

Kgalagadi May 2014 with Lion vs Leopard

Award: Sighting of the year - Predator (2014)
---
Thanks Blackie.
Just found out that a colegue of mine is going to Delwers the same time.
If I get stuck, I'll just get him to assist.
---
Wessie, I doubt it that you will get stuck on that road. Just deflate your tyres once off the tar to around 1.5 and if you hit thick sand take it further down to about 1 - 1.2 and you should be fine with some momentum.

Blackie.
March/April 2013: Frontier Parks here we come!
---
Posts: 22
Joined: Tue Oct 31, 2006 9:55 pm
We want to book Skilpad rest camp or beach camp Aug 29-Sept 2 2017 How do we book theses dates when it spans 2 months?
---
---
Who is online
Users browsing this forum: Yahoo [Bot] and 2 guests