Sunbirds - A Guide to the Sunbirds, Flowerpeckers, Spiderhunters and Sugarbirds of the World
By Cheke, Mann & Allen
ISBN: 0-300-08940-6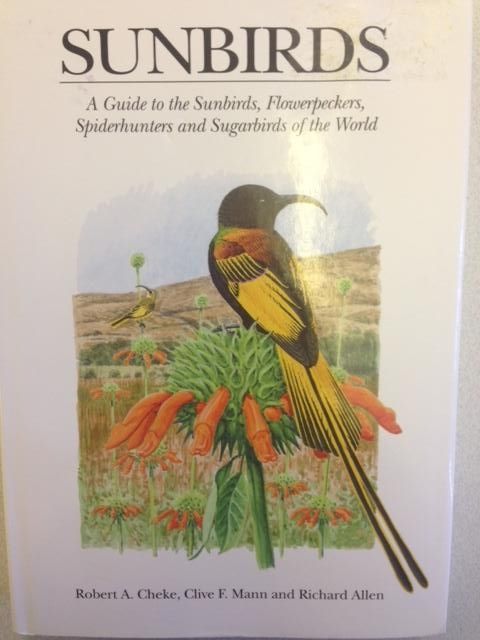 There is a brief introductory chapter on general behaviour, morphology (with drawinngs of tongues!), breeding etc.
Then there are drawings/paintings of each species.
And finally a detailed entry on each species including: identification, call, distribution & map, habitat, status, breeding, & geographical variations.
It is quite expensive. But I manage to track down a cheap copy on an online 2nd hand book shop.
---
Who is online
Users browsing this forum: No registered users and 2 guests