Legendary Virtual Ranger

Award: Small Parks Promoter of the Year (2015)
Posts: 4139
Joined: Tue Jan 26, 2010 7:02 pm
Location: Bellville, Cape Town
I came across this book at a second hand bookshop, which I frequented, as was so excited about:
A field guide to the Addo elephants
written by
Anna Whitehouse, Pat Irwin & Kate Gough
.
ISBN 078-0-86810-448-5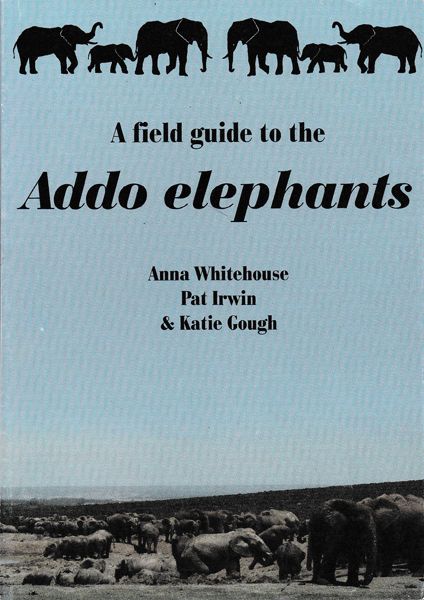 Here is an example of some detail of one of the family trees.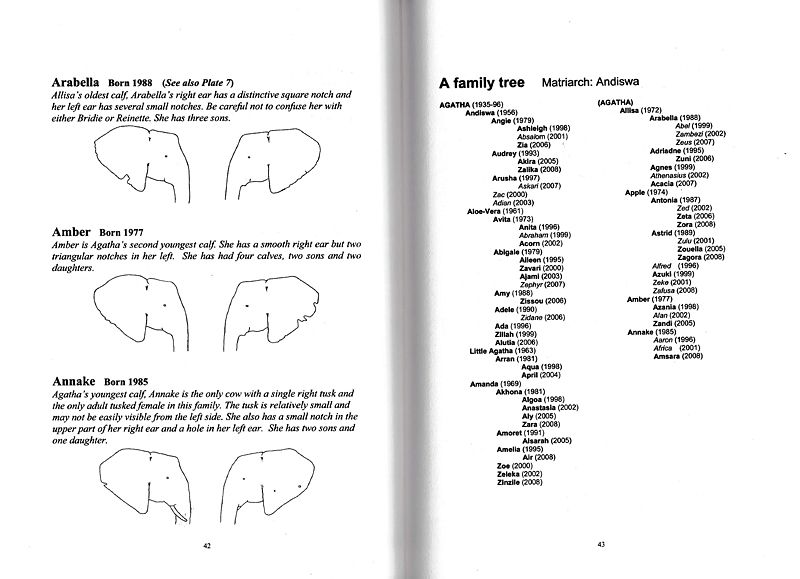 When visiting the Addo Museum, one is greeted by this detailed family tree of one of the Addo icons - Hapoor.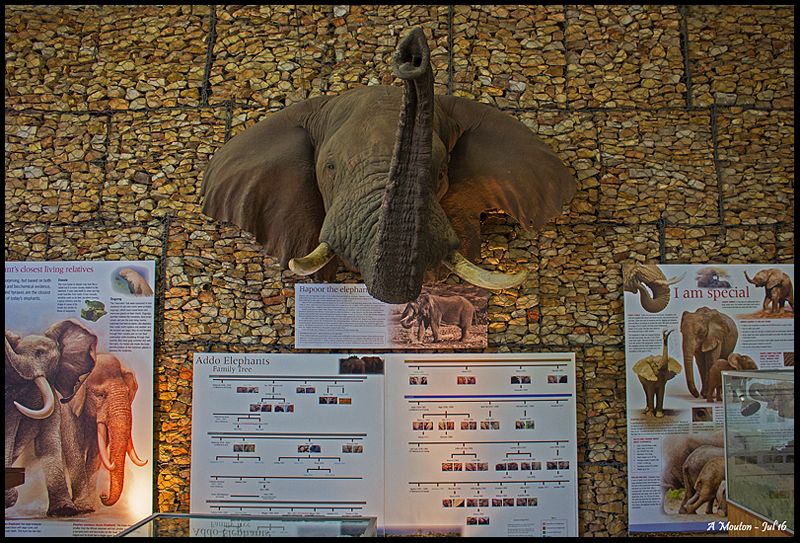 Note from the book p36:
"The Addo elephants were systematically named in 1996. Members of family groups were given names beginning with the same initial as their matriarch's name. ....there are exceptions to this rule, snce a number of individuals already had names prior to 1996. "
The guide contains some photographs together wit interesting scientific information about growth rates etc. As this book was published in 2008, the family trees only contain information up to this year, hence it is a 'historical' guide, but still relevant, I guess.
"Everything I do, is exclusively my appreciation for the love of nature and showcase my Creator's creation"
.
---
@Kaapsedraai,

Thanks for the info.
Have had a look online (Amazon, ABE, Bookfinder) and can't seem to find it.
Must be an obscure publicatiion.
Will have to keep an eye out.
"It is often said that before you die your life passes before your eyes. It is in fact true. It's called living"
Terry Pratchett
---
---
Who is online
Users browsing this forum: No registered users and 2 guests