21 December
Early morning rise today to get to the Red Rocks Loop. We took the Northern turn off onto the S52 but the road was quiet with nothing to see this morning not even along the dry river bed.
When we reached the turning point at the silvervis dam, I could not believe that what in July 2013 was a full dam


Is now bared laid rocks


There was however a few birds catching fish in the little pools that was left
Saddle Bill Stork


Ral Reier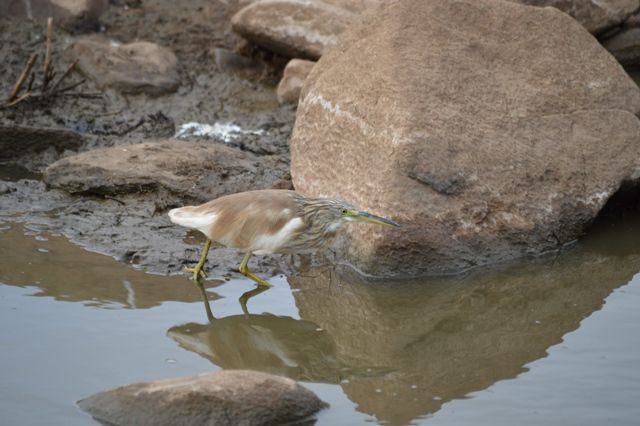 Hammerkop


Whilst spending time looking at the birds fishing I noticed the Saddlebillstork caught one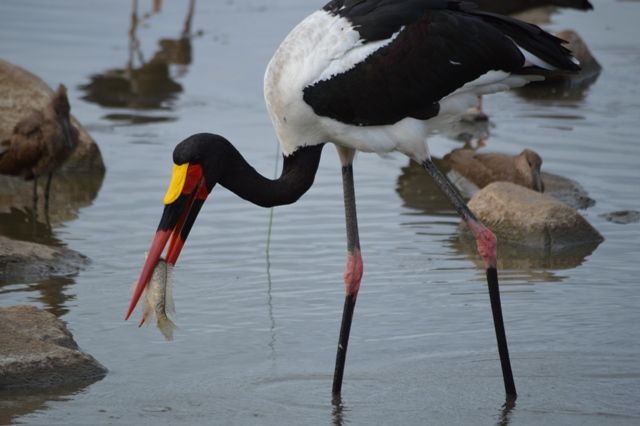 Even a little Kuifkop Visvanger made an appearance


We left the silvervis dam and made a coffee stop at the Tshange lookout point. This lookout is a favourite of mine. It is so peacefull here


You can exit your vehicle and climb on the rocks to sit and enjoy the view at peace


On the way back via the H1-6 we came across this ugly hairless Hyena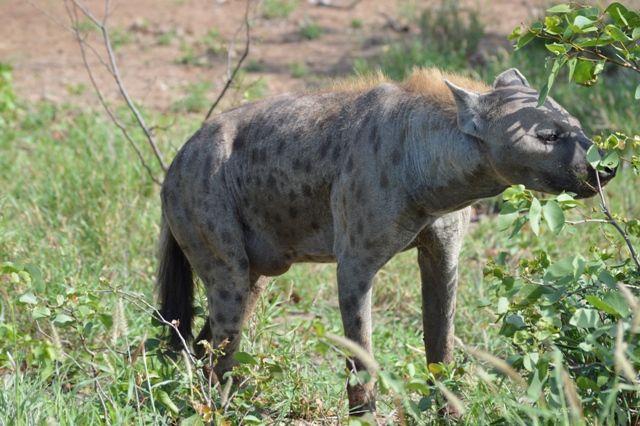 Just before the Shingwedzi camp turnoff we came across the only Tusker ( that I was sure had a name ) for the whole trip, Aat Vuik confirmed that it was indeed Mandzemba


He was shy and I couldn't get the best pictures


It was time to move one and say good bye to Shingwedzi but not before passport photo. Can you spot Dobby?


North we went on the H1-7 wich wat quiet. We stopped at Babalala for brunch
Red headed weaver in the Sicamore Fig tree under witch we sat


An Engelsman wrestling with a Boere ontbyt


Dobby manning the Binoculars


Giraffe and Kwagga on the way to Punda


Before we turned off to the camp I took the Engelsman to Punda Maria gate to get our passports stamped.



We arrived at Punda Maria. This would be our last camp for the trip.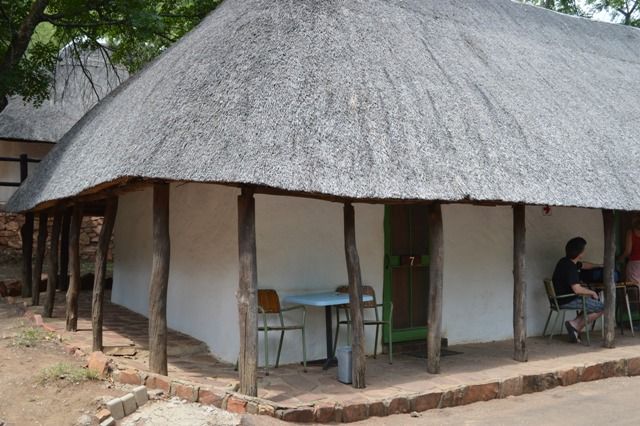 We drove the Mahonie loop that afternoon and did see some general game as well as Leopard footprints but nothing spectacular.
Sadness was starting to creep over me, for it was to be our last night in the park. A vacation so long awaited was drawing to a close…….

---
Good day every one.

I would like to thank all for joining us on the TR, for everyones kind words and for liking the photos.
I hope that I could have taken you back to some great memories and that you long for Kruger as much as I do.
The next episode will be the last one for this trip but sertainly not the last for me.
I hope to be back in Kruger soon


Regards Wildkyker
---
22 December
Our last hours in Kruger park. It was a last early rise this morning and sad as well. It was going to be a long road today but before the road home we still had some Kruger to see. The most Northern part of Kruger.
We left Punda Maria at about 5:00 am but not before a passport photo


The sunrise taken at the T-junction where the H13-1 meets the H1-8


The road North did not have much to show. We turned off at the S63 on the way for coffee at the Pafuri picnic site.


Nyala


I was heading to the most North Eastern point of South Africa to go and show the Engelsman Crooks Corner.


The Engelsman enjoyed the story of Crooks Corner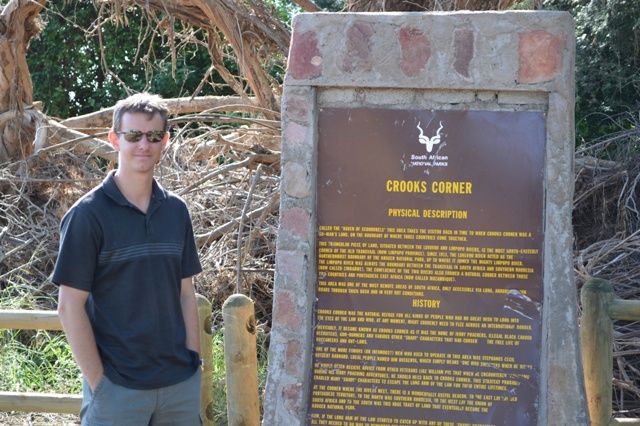 The Canadian at the South-African, Botswana and Mozambique border in the back ground


A visit to the Pafuri Borderpost was next to get our passport stamped and photo taken.
[url=http://s1280.photobucket.com/user/Dablims/media/22%20
Des%202013/DSC_0041_zpsd7a71a7c.jpg.html]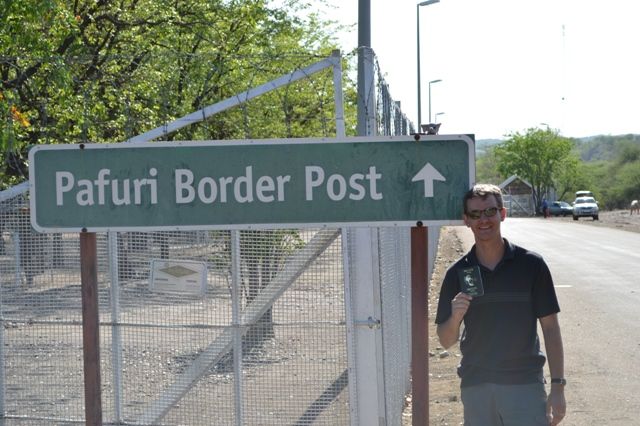 [/url]
The drive up to Pafuri gate was quiet and somber. It was the last few kilometers of our trip. We did not see much on the way and there was a tear upon arriving at the gate


We checked out and that was officially the end of out trip. The road back o Pretoria was long and quiet. I took my brother to the Gautrain station the same day for it was time for him to leave SA as well.
It was a great adventure and thanx for coming along.
The Engelsman is back in Canada and me back at work, dreaming of the next trip.
Looking back at this TR. You would agree that memories where made and that is why we will always return to our beloved Kruger Park

THE END

---
---
Who is online
Users browsing this forum: No registered users and 3 guests