Isinkew, Trrp-trrrrrrrr, Hilda, Barry, Pumbaa and Carol thanks for your comments, glad you liked our slithery friend, the more I look at the photos the more beautiful I find him!
For the first time in our travels to Kruger we tied our yellow ribbon aka torn up t-shirt on the wing mirror but either it was not very visible or there weren't many mites around as we had zero response until one afternoon when we were flagged down by a maniacally waving chap with his SO riding shotgun. Within minutes we had exchanged accommodation details and a friendship had been forged. Later as the SO went to do the laundry he stopped off at their campsite and enjoyed a good old chinwag whilst waiting for the washing…..
We continued to meet up all throughout our stay in LS and it added a wonderful new element to our holiday.
A less wonderful element was our hairy friends from the fever tree in front of our tent. They had no qualms about raiding our bin whilst we were sleeping at dawn and you could just see them waiting for you to get in the car before they raided the tents to see what they could find…
Although we had a wonderful view from our tent the constant warfare was beginning to get a little bit tedious so when we saw the tent with disabled access and a kitchen with a
DOOR
we asked if we could exchange accommodation, the staff were more than helpful and we quickly moved house.
That evening I saw movement in a small sandy area along the river bank and was totally enchanted to see something I had never seen before. The little hippos kept us entertained until darkness fell.
---
Thanks for you lovely comments Lesley, much appreciated
The next morning began somewhat misty
However as I sipped my coffee the sun decided to make a break for it
A little later that morning we decided to take a run up towards the S30 and see if the wild dogs were still hanging around. As we started to cross the bridge we saw our new Mite friends who told us that there was bugger all to be seen in that direction. However, as we all know Kruger can change in a split second and we continued as planned, taking the first left and trundling down the H-41. A bakkie coming towards us slowed down as it approached and the occupant began telling us about lions who had just killed a giraffe a few kilometers down the track and giving us exact directions as to when we should watch out as one of the lions was lying under a bush almost in the road!
The instructions were perfect, right down to the vultures beginning to gather near the kill and slowing to a crawl we suddenly saw the main culprit…. I am fairly certain that this was the sleepy lion that we had seen at the waterhole on the day that we saw all the dogs!
It was a warm day and he seemed absolutely exhausted from his exertions, his mane still covered in blood although he hadn't even begun to feed yet. The actual kill was about 20m off road and barely visible through the long grass, we could just see this lioness making her way through before beginning to feast.
---
Thanks very much Isinkwe, MM, Lesley, Cape of Storms, Hilda, Kaapsedraai & Trrp-trrrrrrrr, glad you liked the photos, especially the river shot
The first (and last) thing I did every day was to go out and look at the river and see what was happening and trust me there was ALWAYS something to see!
So the S30 became a little bit of a favourite, love driving along and catching glimpses of the river amongst the trees, just beautiful.
Game wise it became a bit of an ellie road, once we inadvertently drove between a breeding herd, yes we have all done it…. There was a dip ahead of us and 2 young ellies standing at the bottom with a JJ and a few cars waiting patiently. At that point we became aware that we were pretty much surrounded on all sides by ellies so we just stopped and waited with bated breath. The youngsters came towards us and started challenging us in a cocky, teenage kind of fashion but the SO had decided he had enough of being bullied by ellies and revved the engine slightly. With a toss of the head and a disparaging snort they flounced off to the side leaving the road free and the SO feeling very macho….
On another occasion (could well have been the same herd) we came across this wonderful sighting of the ellies splashing and playing in the water whilst the little one did his level best to keep up.
---
Thanks everybody, that little ellie certainly did have the cuteness factor and most of all I loved his determination not to be left behind!
Starting with another beautiful morning on the river…
We set off for Skukuza on the tar road and ran into a bit of a baboon roadblock
This chap had obviously been out on the razzle…
Whilst this little one was enjoying his breakfast
Turning off on to the S21 we had our 3rd encounter of the slithery kind, again just lying in the road…
---
Thanks guys and "lurkers"
looking back over my TR I am afraid I have somewhat neglected our feathered friends so here is a selection of birdies that we found on our travels.
And munching on a giant snail, took a while but he finally cracked it...
---
And part 2.......
This eagle (tawny?) was walking up and down the road not far out of Skukuza and seemed not to be bothered at all by the growing traffic jam.
---
Thanks guys, we got very lucky with the bataleur (
) he hopped up and down the road for a good 10 mins and wasn't at all worried by all the cars and cameras, quite the little showman
Haha Isinkwe - I didn't realise this horrible ailment was so infectious but at least we know what the cure is now
We had our worst night drive ever at LS... a ton of tourists most of whom didnt look remotely interested and one girl who spent most of the drive on her phone trying to get on FaceBook... We also heard something interesting from an obnoxious Frenchman who was complaining loudly because our driver didn't want to go see the giraffe kill and drive off road right up to the kill like the driver did the night before....
The other passengers just sat there and waited for sightings to be pointed out to them and it all got just a bit tiresome having to do all the work...
My only positive from the experience:
One morning early we drove around a corner and found this big boy sleeping in the middle of the dirt road, felt so bad for waking him up, took him forever to get up...
That afternoon we found a group of 8 rhinos having a boys day out...
There was lots of pushing and shoving going on as well as chasing but it all seemed to be very good natured.
And finished it off with a stunning view from the opposite side of Mlondozi Dam
---
So once more thank you to all you guys who have spurred me on to the conclusion of this TR!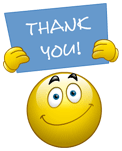 We finally come to our last adventure, it was the longest we have stayed in Kruger to date, 15 nights and if I am brutally honest I personally wouldn't want to stay so long next time, we had days with very little sightings and there are only so many impala you can admire, but on the other hand I have already mentally started planning the 2015 trip, so let's see …..
Having driven from LS to Skukuza we decided to return via the S114, we hadn't got very far when to our disbelief we bumped into this lot:
This one looked a bit the worse for wear…
As you can see they were very sleepy and relaxed, it was midday and the sun was very hot when one of our fabled JJ friends turned up, a wonderful lady sitting in an empty vehicle screaming over the radio at the top of her voice. The screeching combined with the static from the radio soon had the dogs literally whimpering and running around restlessly.
We took our photos and left her to it…

So that was it guys, we had many wonderful sightings and it was a pleasure to share them all with you. I will leave you with one last fab sunset from our deck at LS and the news that in exactly 4 weeks from today I will be sitting on board flight KLM 0591 heading towards Johannesburg, next stop Satara….
---
Despite my reservations about the length of our last stay I am really excited about our next visit!

Kruger is a bit like Chinese food, you get full quickly but half an hour later you are starving again

Additionally I have a spanking,new camera so will be taking lots of pics, we have 6 nights in the park itself and 2 nights of utter luxury to celebrate my birthday at a private concession bordering Kruger.
Watch this space I feel another TR coming on.....

---
---
Who is online
Users browsing this forum: No registered users and 10 guests