Senior Virtual Ranger

Posts: 1347
Joined: Sun Jun 17, 2007 9:34 pm
Location: Heart - Grootkolk, Soul - KTP, Body - far too far south most of the time!
Cubitje Quap was quiet - no HBs, but got a nice close-up of these bataleurs.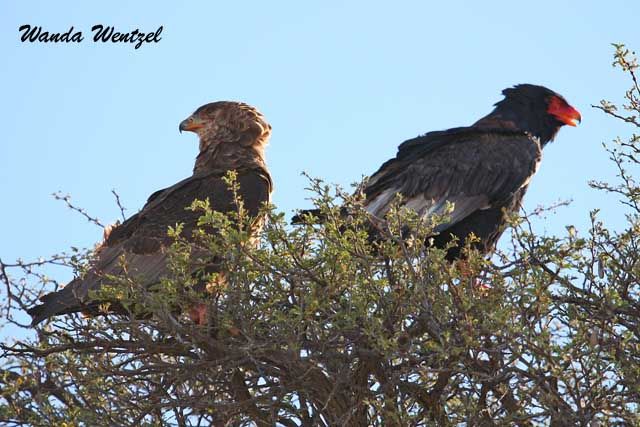 At Kwang, everything was peaceful - a few springbok and the usual waves of doves and sand grouse sans lanners.
On our drive back to camp, a ghostly creature ran across the road - just managed to get a fuzzy pic before the AWC disappeared into the brush.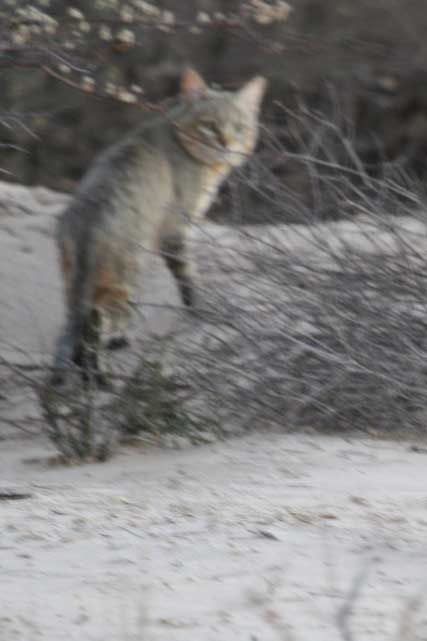 Our closest AWC of the trip, and the 1st of 2!
The hide that night(when we got there) - jackals and barn owls. We didn't manage to go to the hide a lot this time - this camping thing was taking up a lot of time.
---
---
Who is online
Users browsing this forum: Pumbaa and 4 guests