---
---
I see I also got to Ntandanyathi bird hide that day too …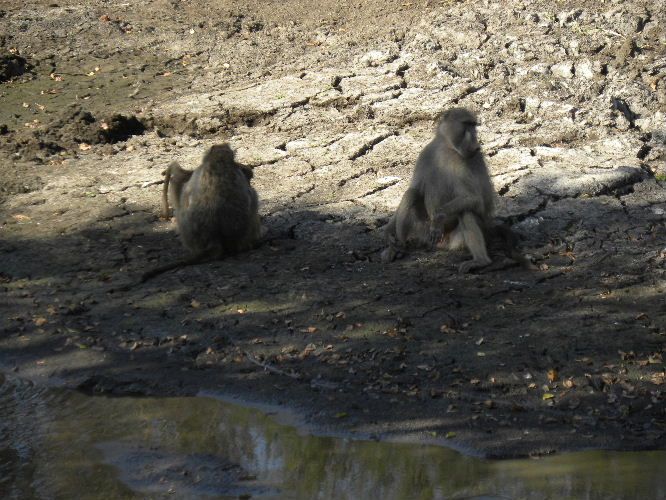 I thought I was going to be put through the same pain I went through in October 2010 watching helpless impala stuck in the mud. Luckily they didn't venture too far from the hard surface …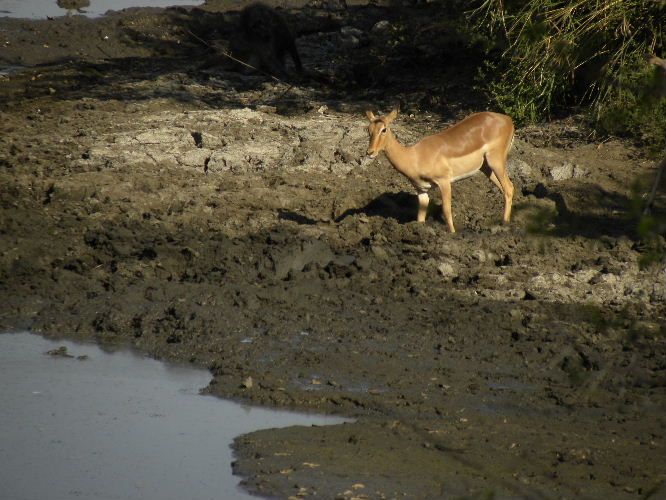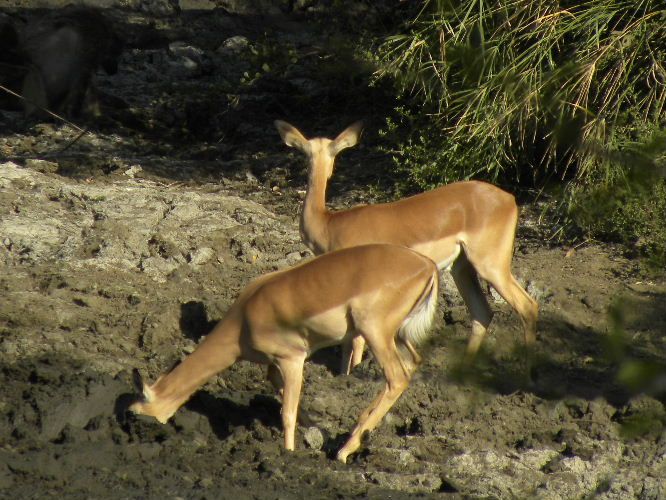 It really is incredible that this was June, and the park had suffered so much devastation and destruction due to the floods in February. It was going to be another dry winter for the animals …
Other beauties I saw that day:-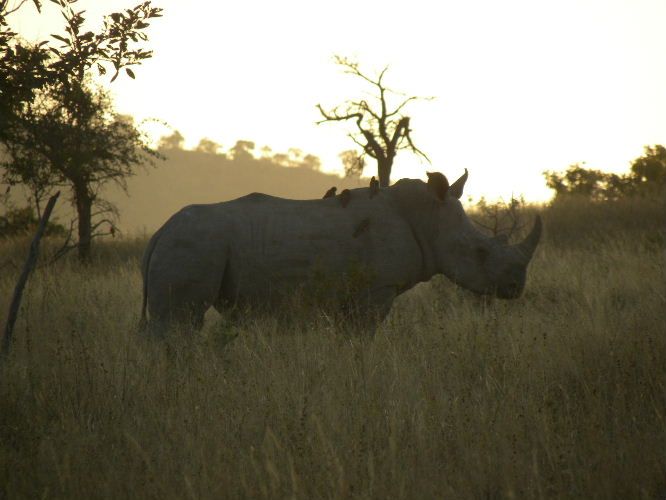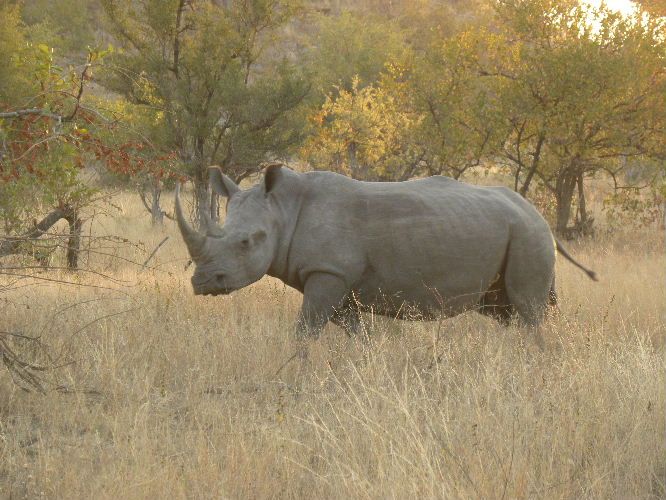 ---
---
---
I did have another lovely treat that day too on whatever route it was I took …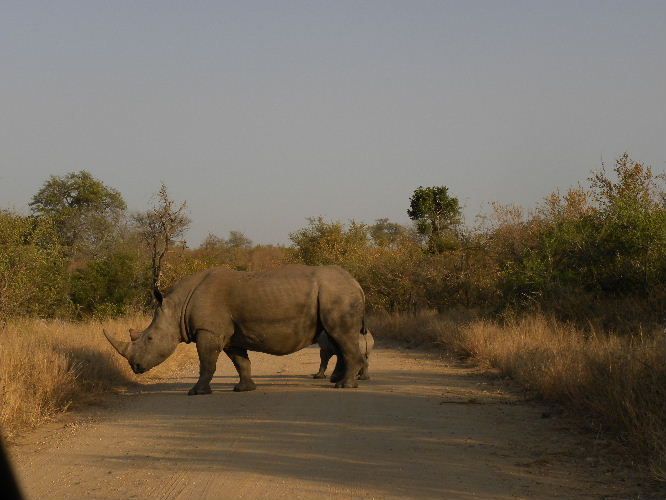 How cute!
On the tar road close to the turn off to Berg en Dal I couldn't resist stopping for a sunset photo …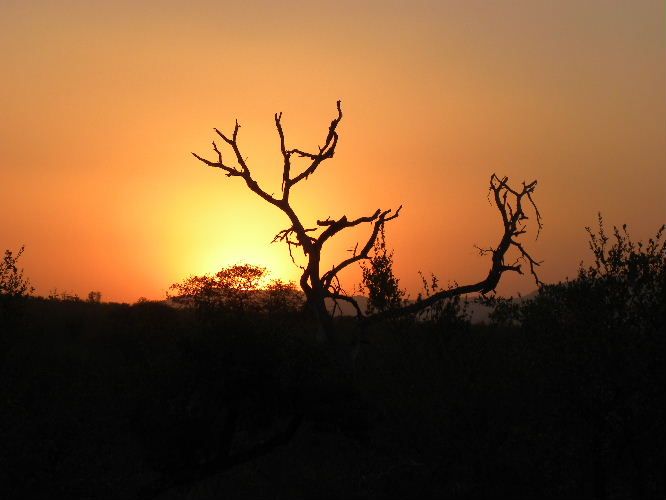 … and how lucky was I when suddenly in the bush close to where I'd stopped, movement …
The dogs were heading off into the bush so those were the only shots I got. Still, I'd got to see dogs! Woo hoo!
---
---
I went to Gardenia Hide and couldn't believe the state of the door …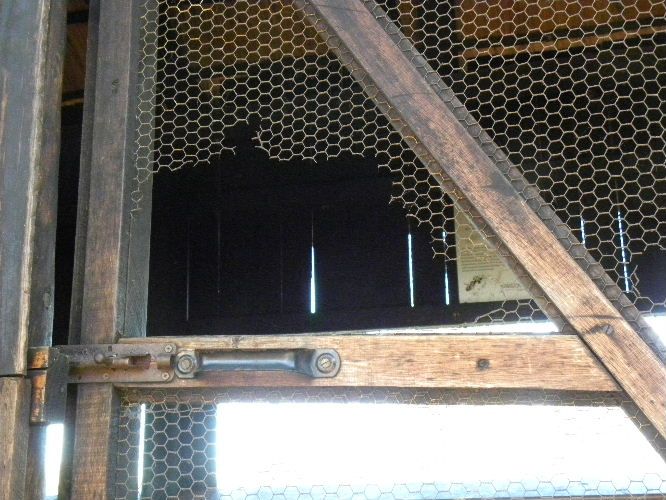 Heksie and I were booked to stay at Sable Hide in a few months and this really had me wondering if we'd made the right decision …
A little further on and golden kitties …
They actually looked quite thin …
I waited a while, hoping they'd come a little closer but instead they went in the opposite direction and hid behind the little koppie …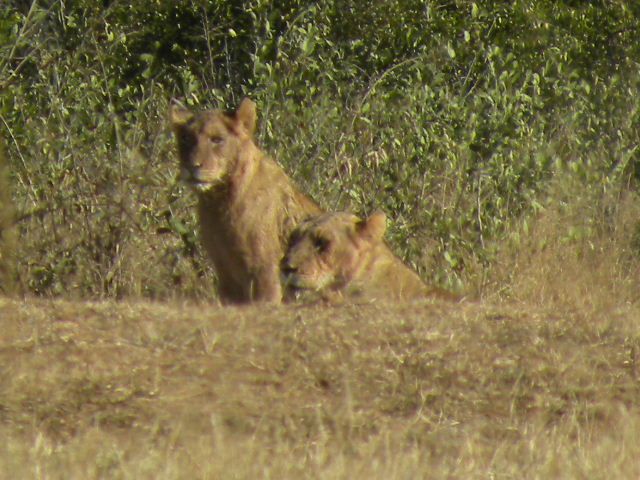 A couple of the females were a little closer than the rest of the family …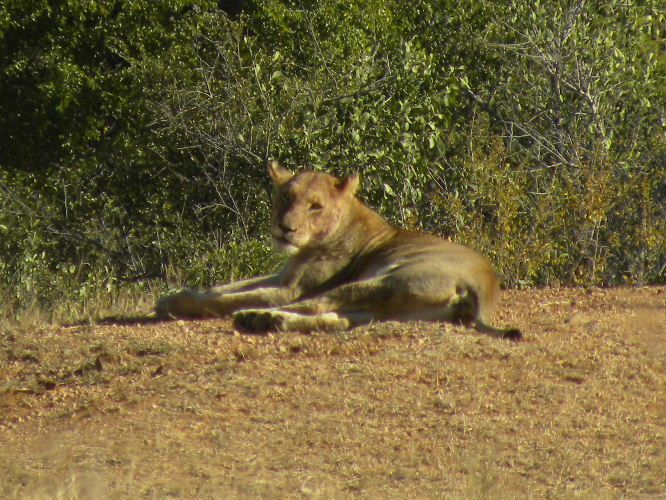 Further on and another family … Mr Majestic, his wife and children …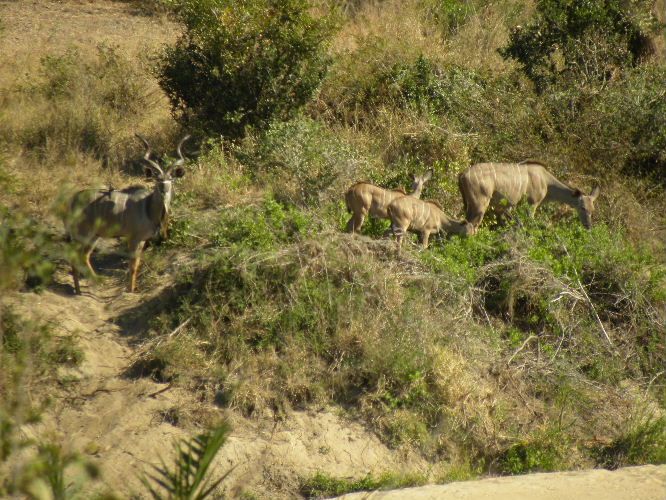 Unfortunately my time was up and I had to return to pack up.
On leaving the park, I stopped on the bridge where there was a goliath heron and loads of crocs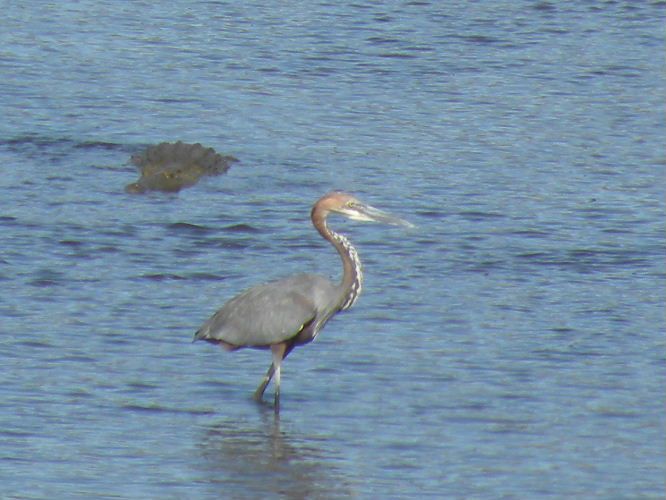 … I couldn't believe that another magical week had come to an end.
It had been brilliant as usual and the countdown was on again ... 39 more sleeps till I was back in Kruger again!
---
---
Who is online
Users browsing this forum: No registered users and 4 guests