Forum Assistant

FAC Member (2016)
FAC Member (2015)
Posts: 18365
Joined: Fri Apr 06, 2007 6:39 am
Location: Pretoria SA
To help forum members who are restricted in bandwidth, forum programming doesn't allow photos that are over 800x600 pixels in size. So pictures you would like to include in your Trip Reports (or other posts) need to be resized. Here's some basic instructions on how to do it.
1. Right-click on the picture you want to resize on your file. After the right-click, a drop-down will appear. Select "Open with", which will give you another drop-down. In this drop-down, select "Microsoft Office Picture Manager".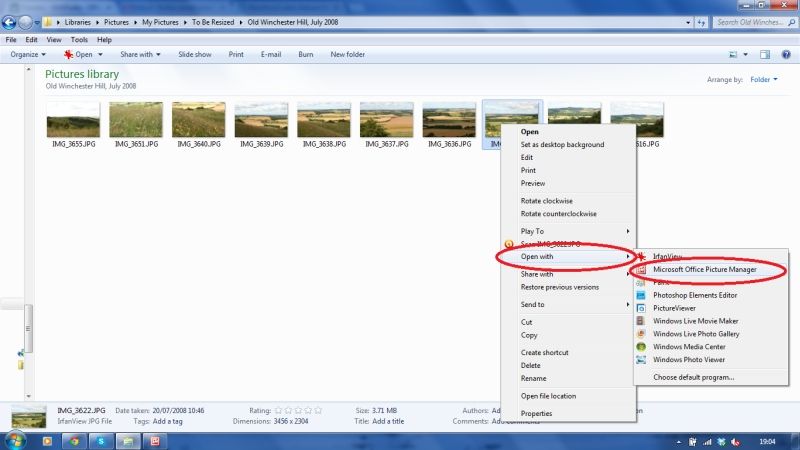 2. Select "Edit pictures" which will give you a drop-down where you could select "Resize".
3. Select "Predefined width and height", choose 800 X 600, click OK and save.
4. The pictures will now be resized and ready to upload to Photobucket.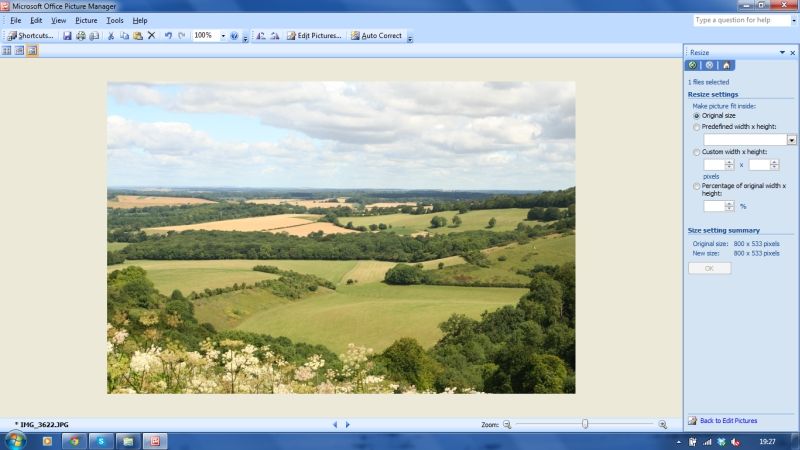 5. Close Picture Manager and save when prompted.
Tutorial written by Hilda, pictures by saraf
"It always seems impossible until it is done." - Nelson Mandela.
---
Who is online
Users browsing this forum: No registered users and 2 guests