Thanks tedredrum
It was a special day indeed
24 November 2012
Nothing at the waterhole this morning but the driver called me as he was packing the car. Charlie Fax had caught herself a rodent.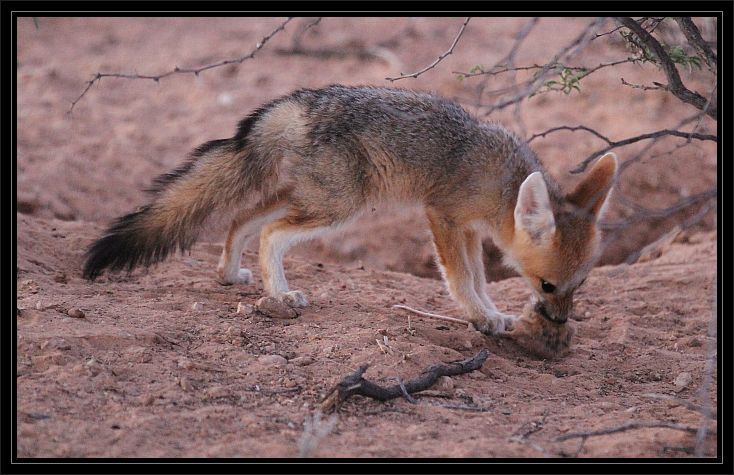 Naturally we headed south but no sign of Tshidi
. We got a Namaqua sandgrouse and a bat eared fox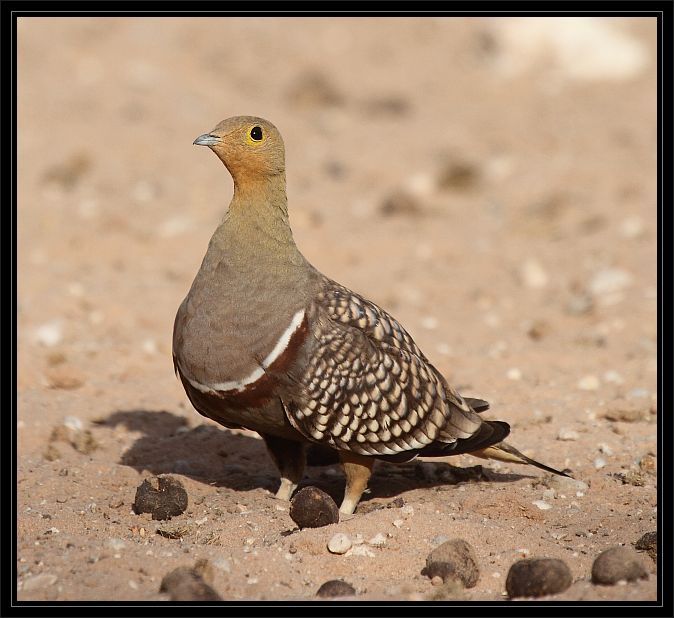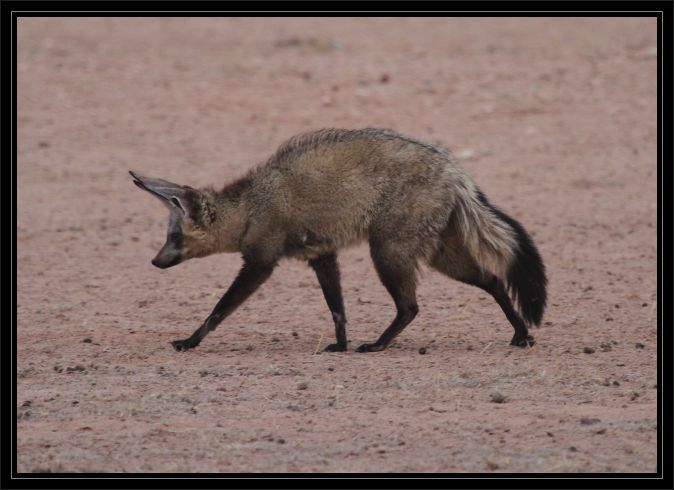 Near Auchterlonie 2 lions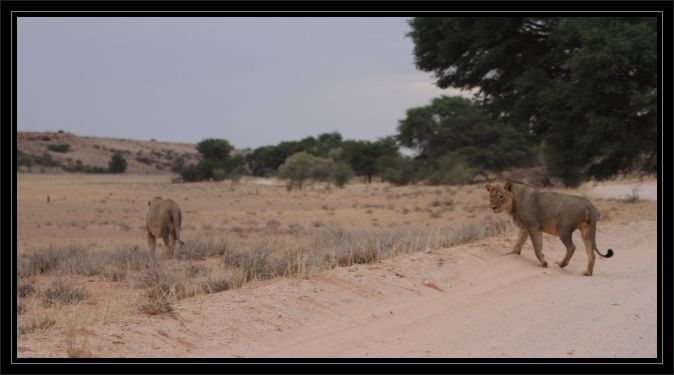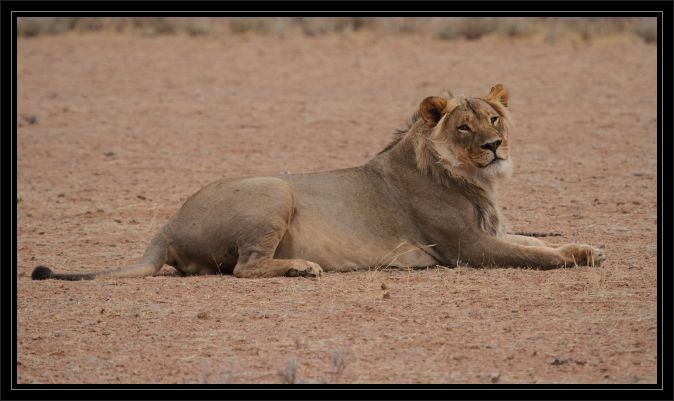 Then these spotted eagle owls on the cliff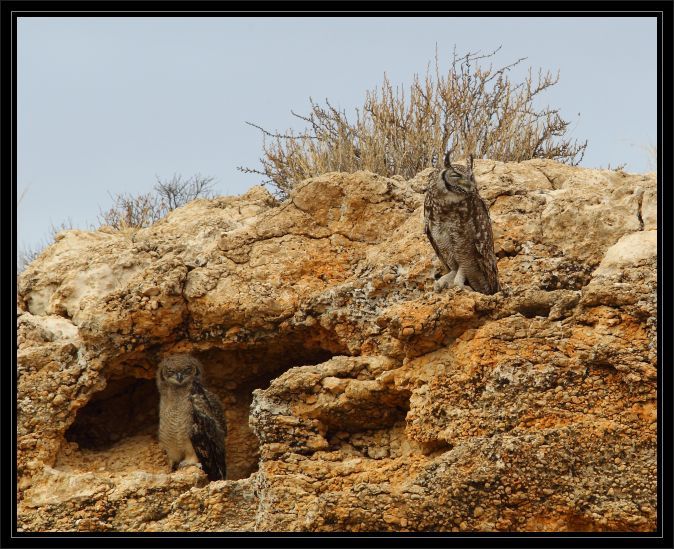 Two red necked falcons at Kamfersboom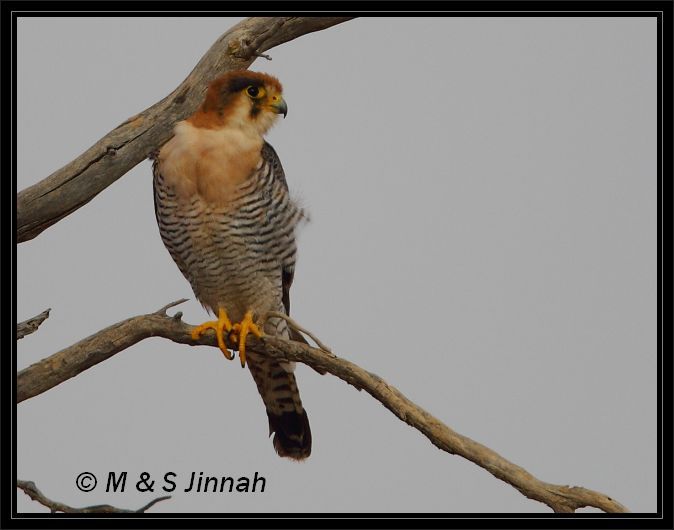 We turn around to return to Urikaruus and find 2 tawnies that have a bone to pick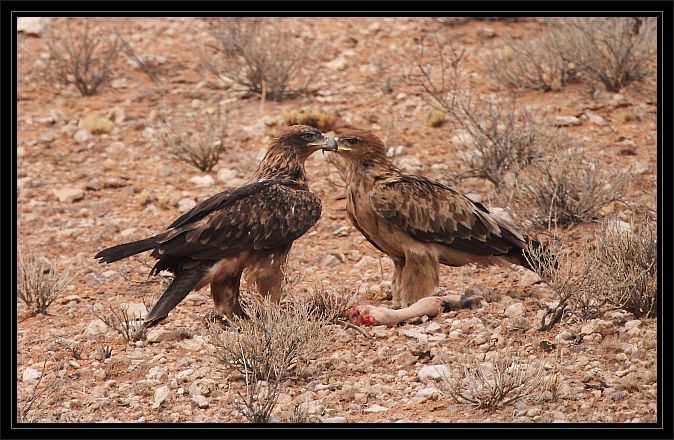 and then a car comes along and it is
katydownunder and francolin
We have a short "meet" and get more tips from kdu
---
We head back to Urikaruus and Duke says leopard. It is
Tshidi
at the base of the tree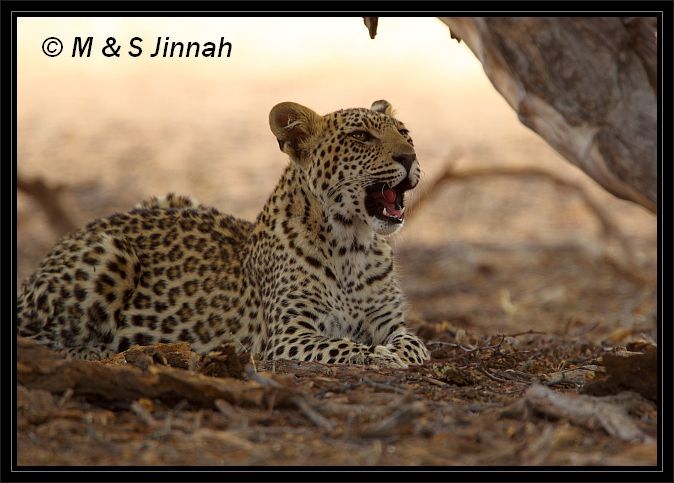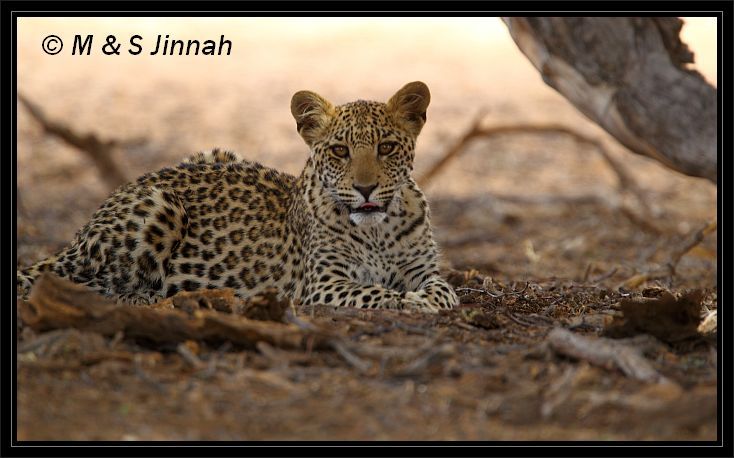 And
Seleka
is on the tree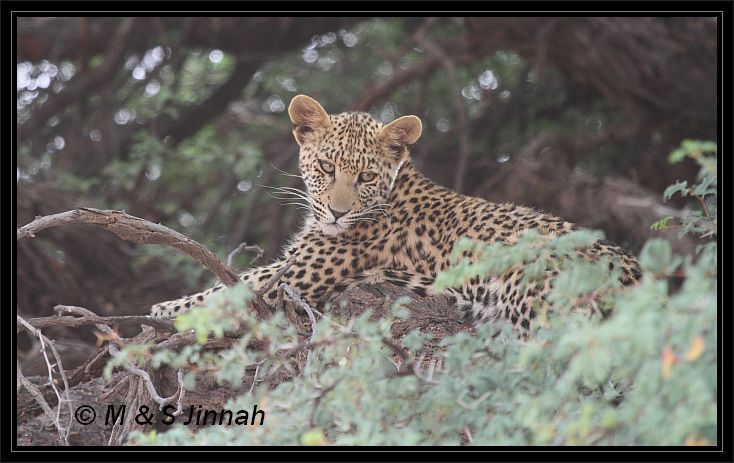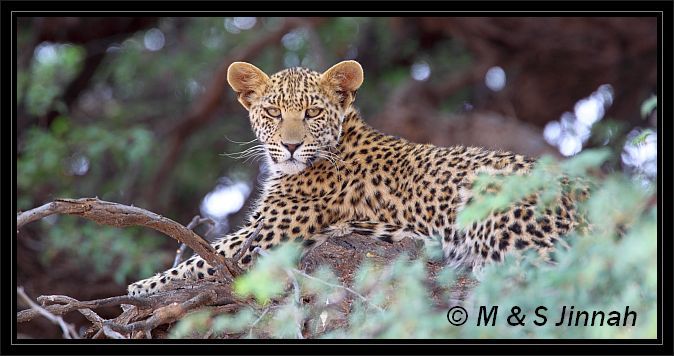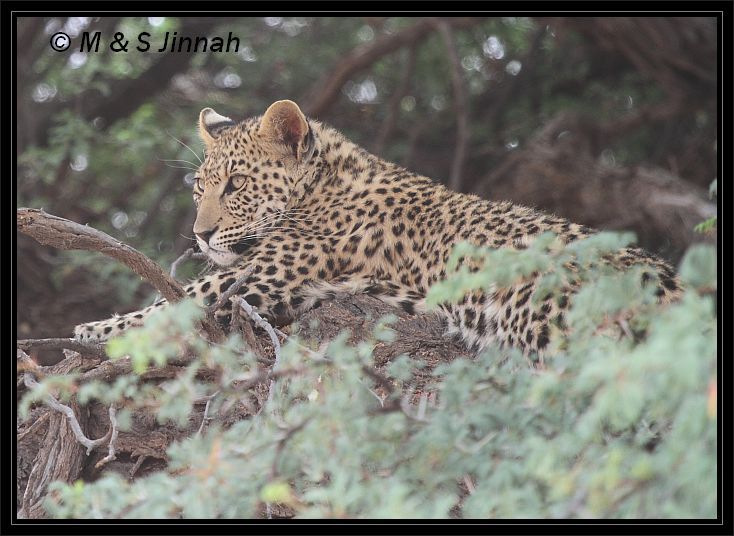 Tshidi decides it is better in the tree so climbs up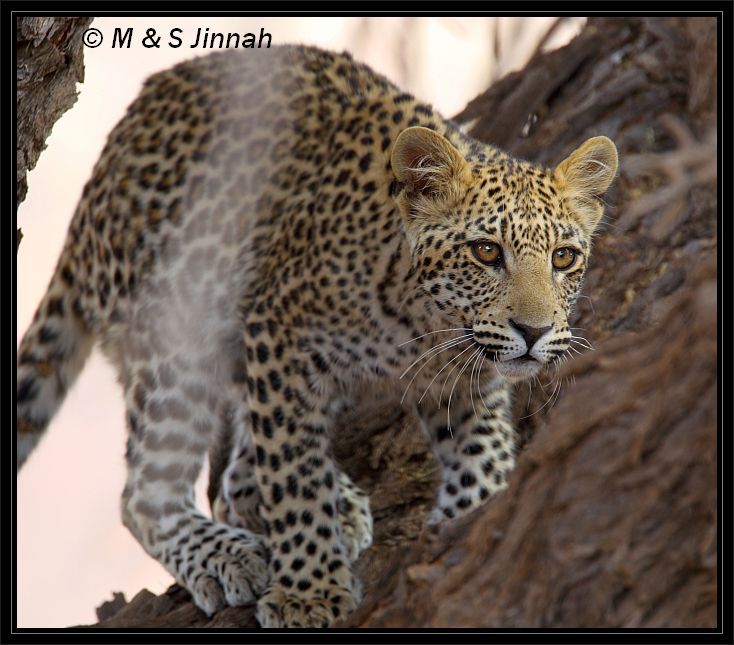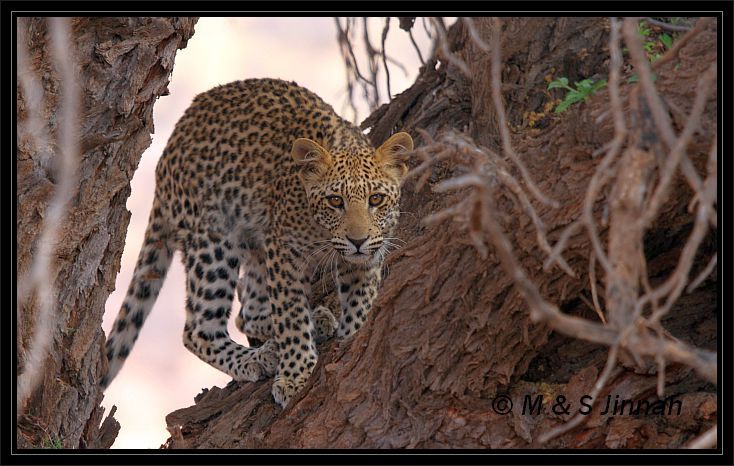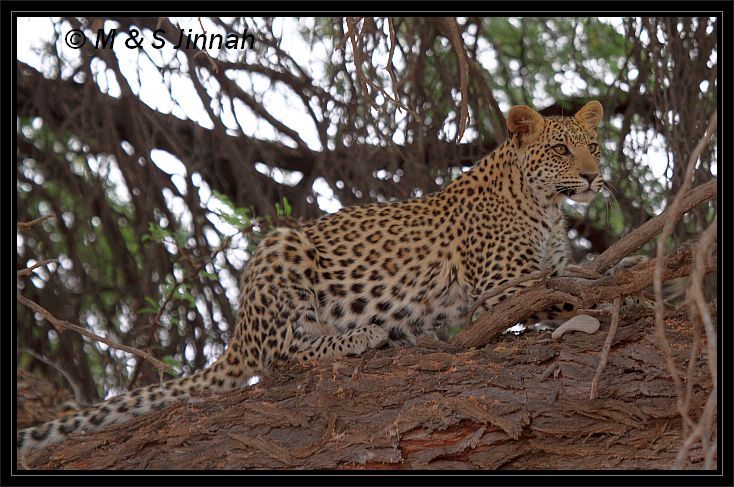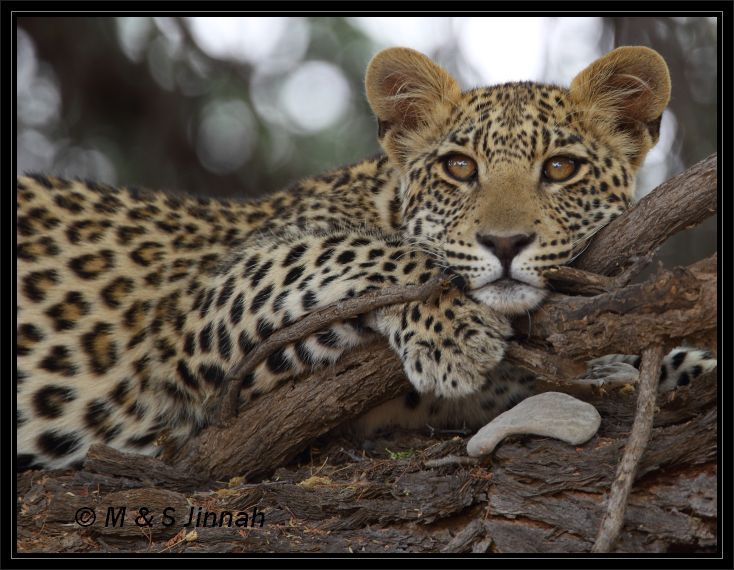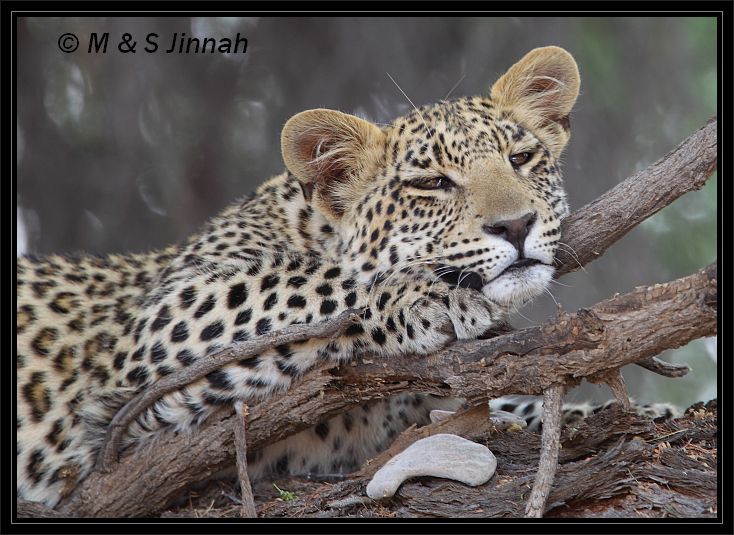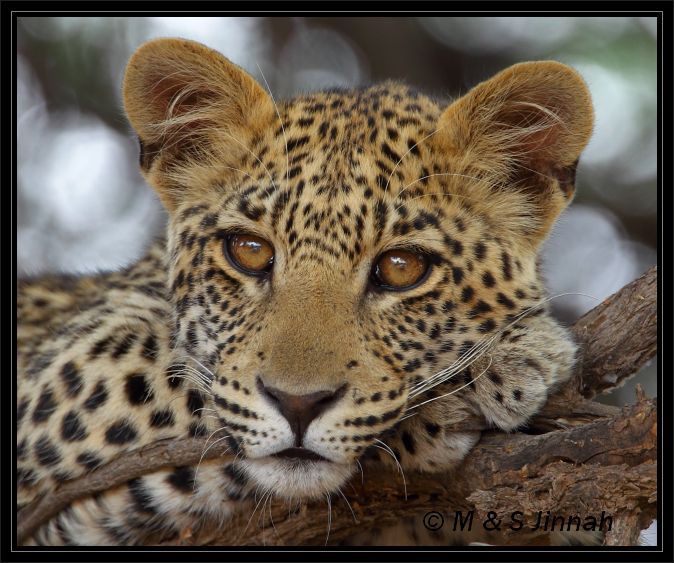 We have them for about 20 minutes before the next car arrives. We move on to Urikaruus, have lunch and return to the leopards
Tshidi is fast asleep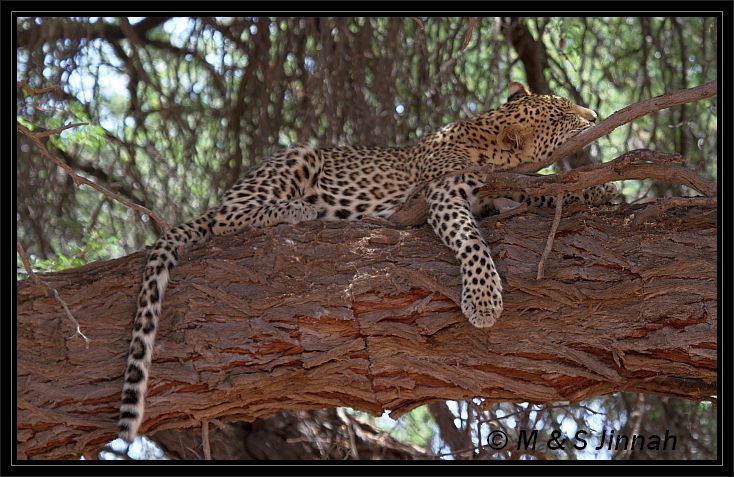 and Seleka is across the road under a tree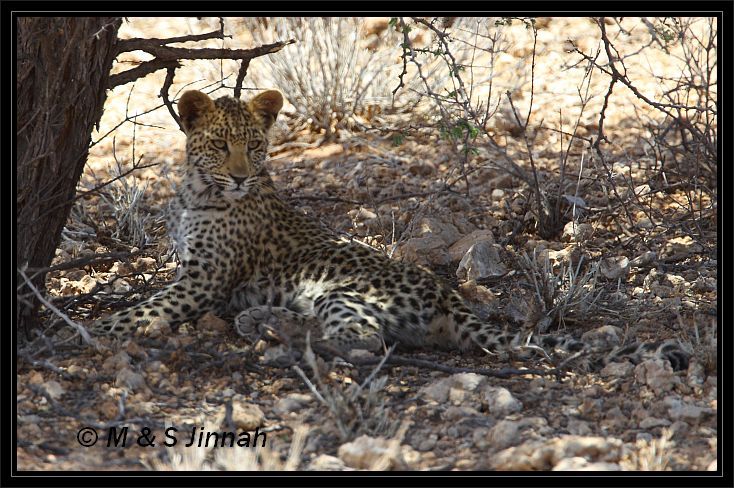 and I reckon she is a female
TBC……
---
Seleka thinks it is time to chase squirrels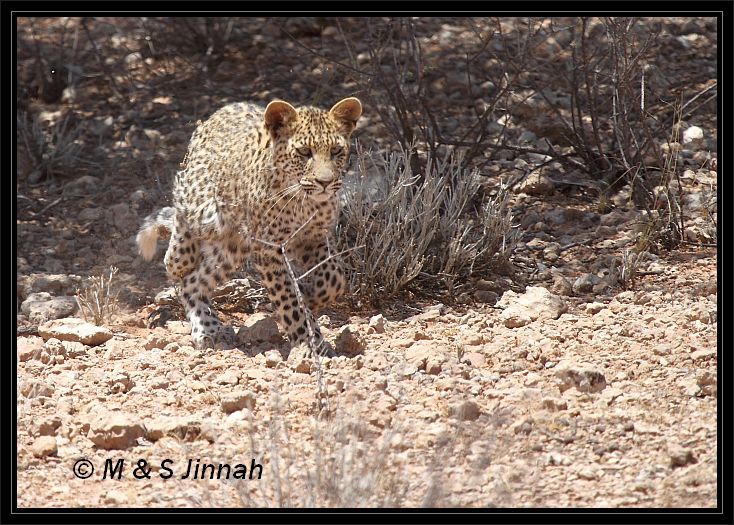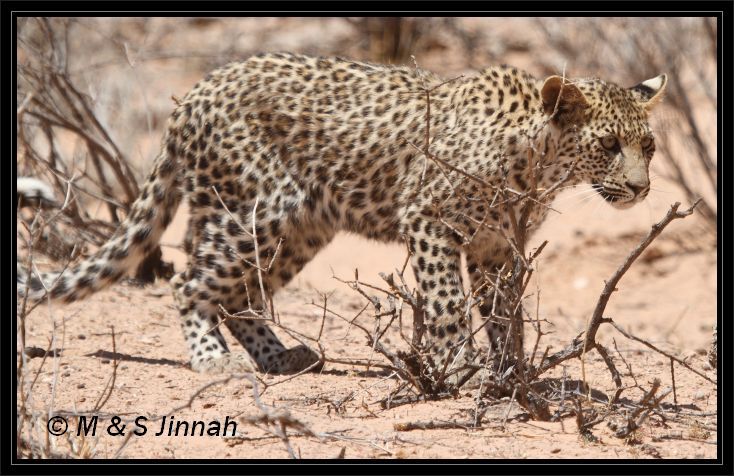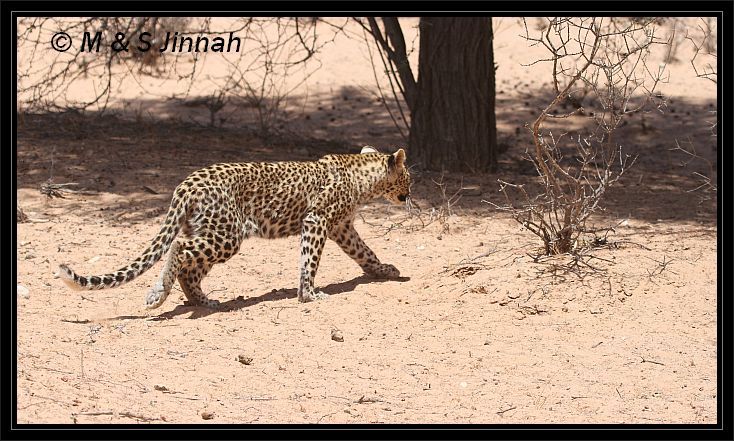 But the squirrel is too quick and down its burrow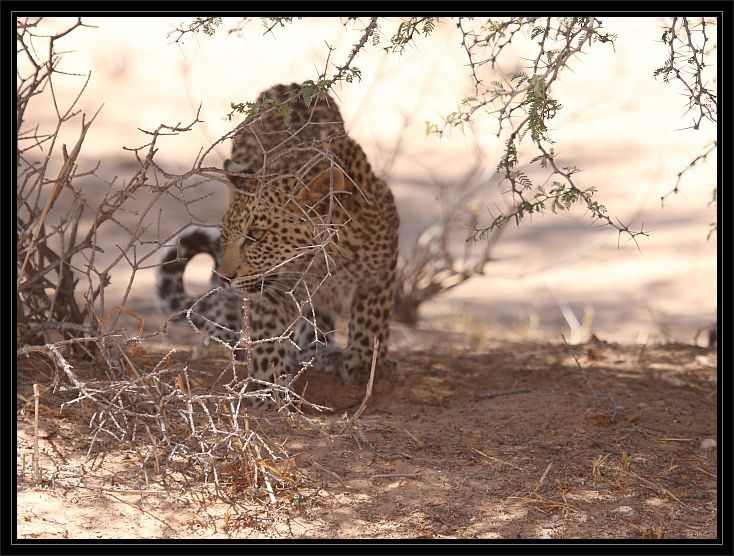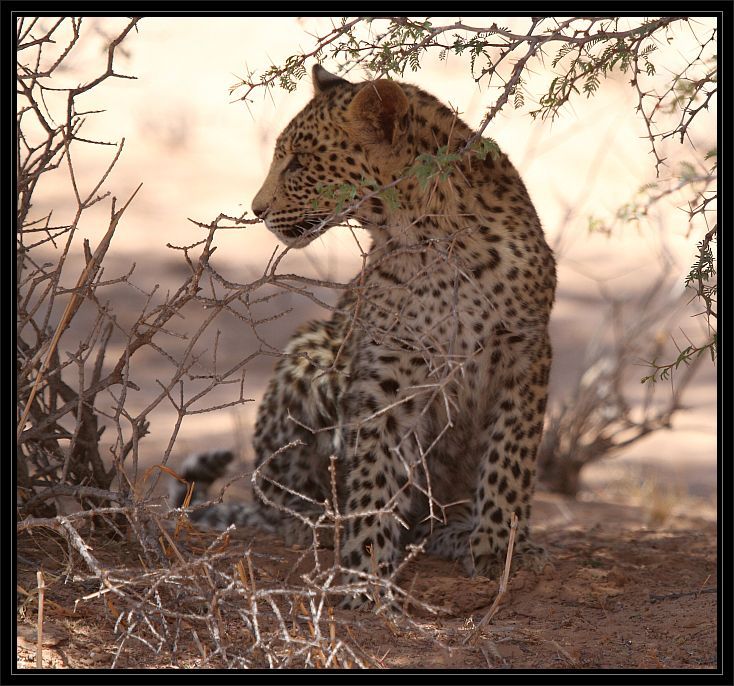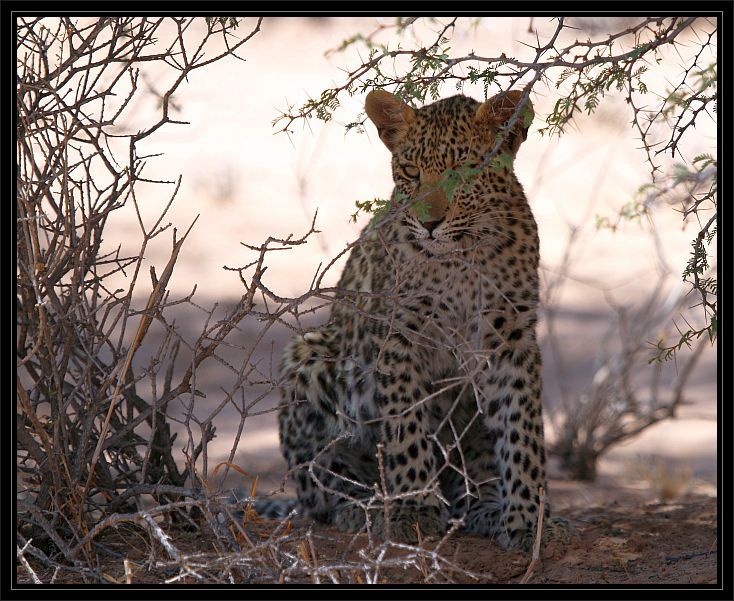 And Seleka settles down very close to us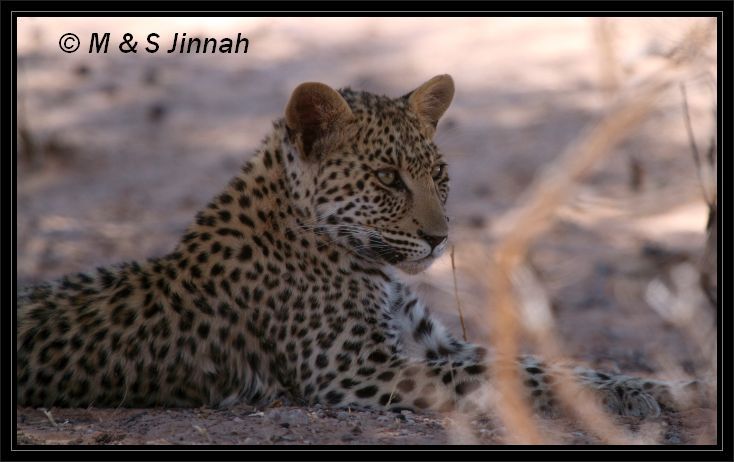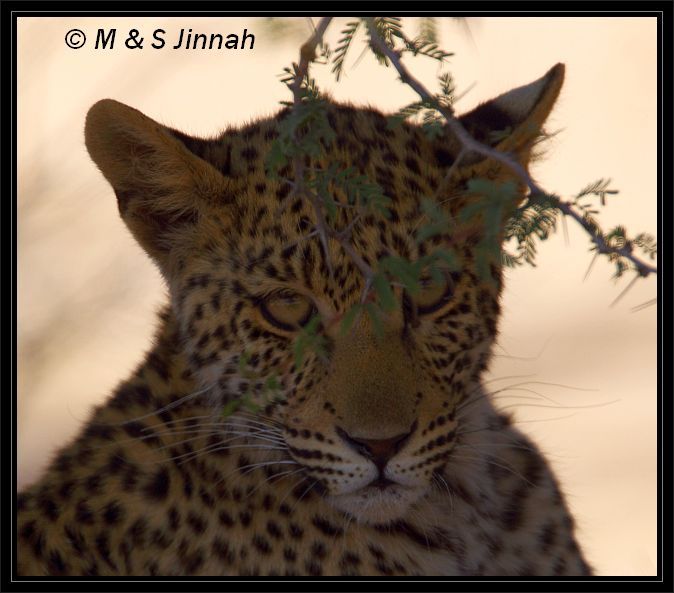 And I can relive this scene over and over...SIGH.....
---
It was not only leopards on the 24 November
We did get this ostrich family visit the Urikaruus waterhole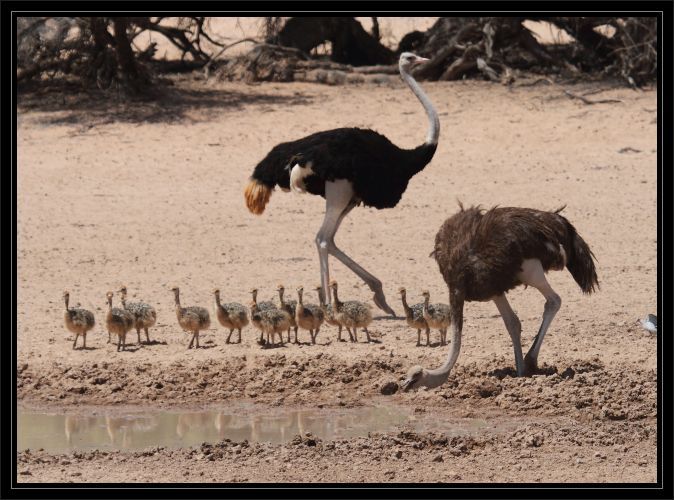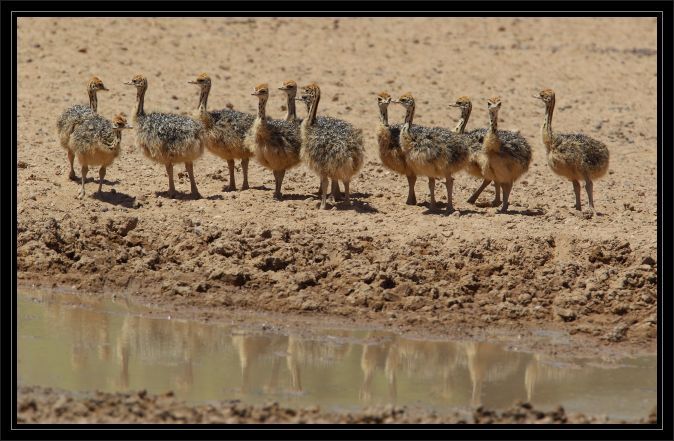 and a spotted thick knee family.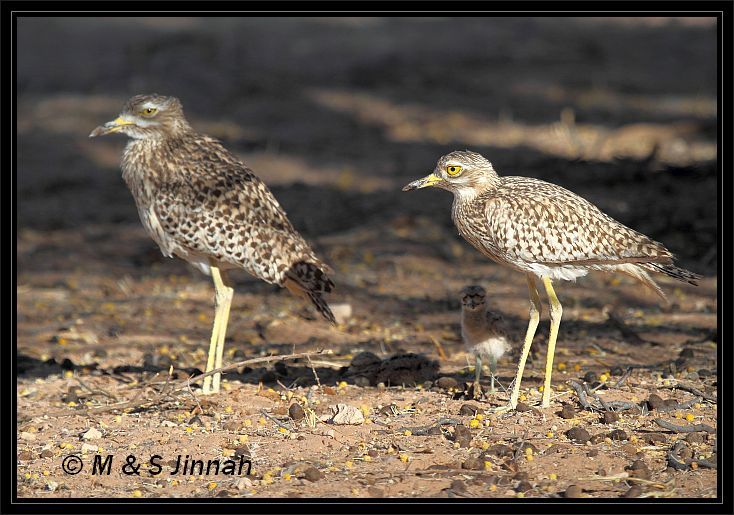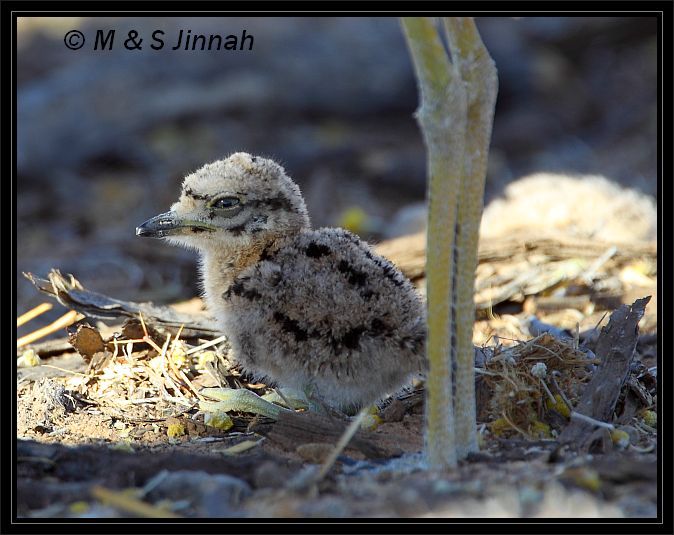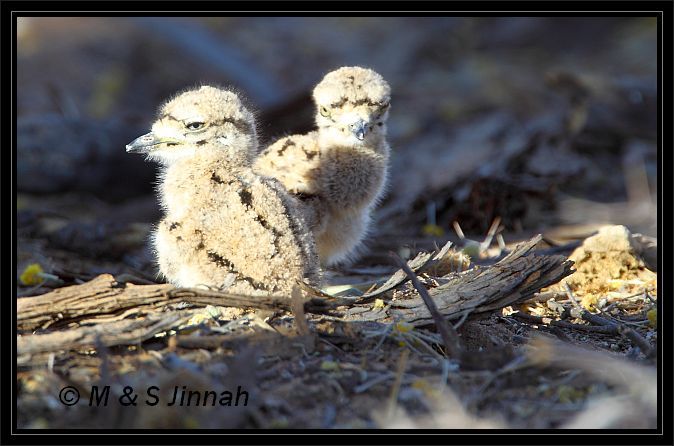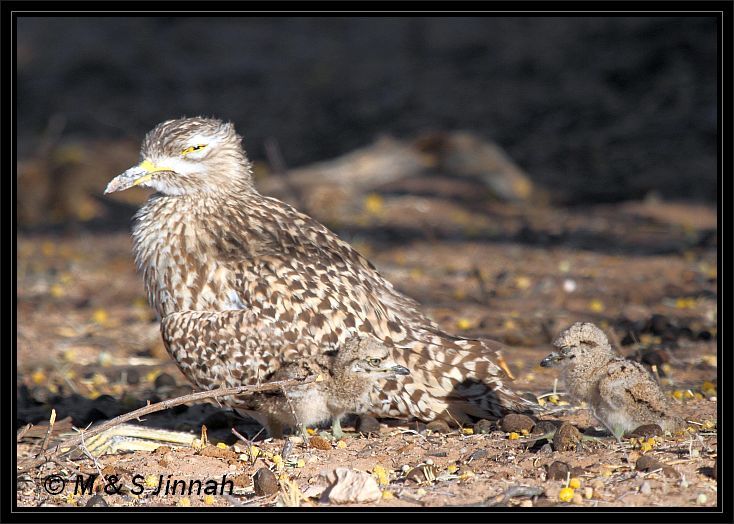 a camera friendly spotted eagle owl chick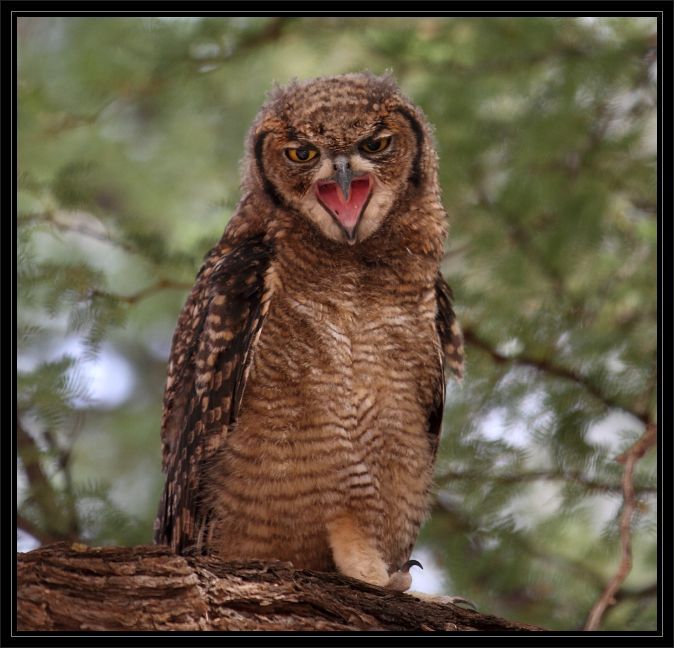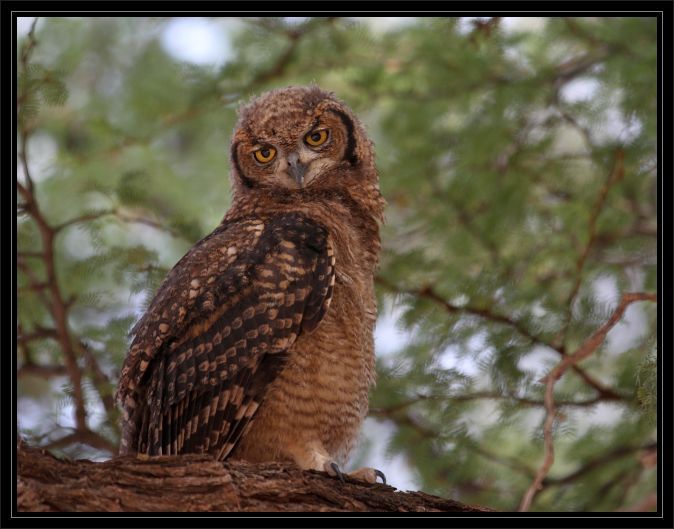 sparring giraffes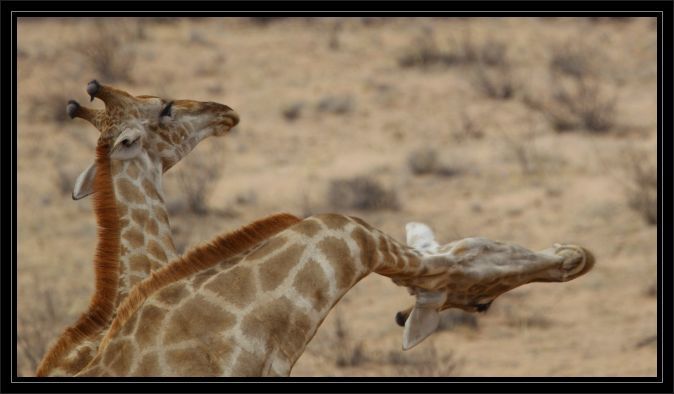 and it was the year of the eland
I was hoping to see one Eland on this trip, we got many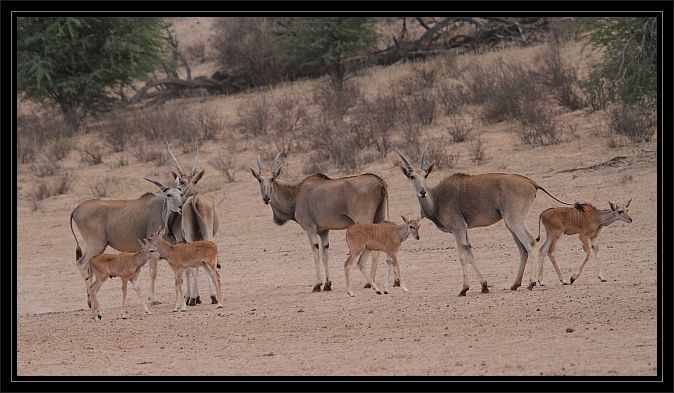 another wonderful day
Thank you all who have been following my Trip Report
Will continue when we return from KTP in the new year.
Have a blessed Christmas and wishing all of you a happy new year and all the best for 2013
---
Thank you
Aristocat, Pumbaa, anne-marie, Lionspoon, OWN, tedredrum, normana53, barryels
Safely back home from another amazing KTP trip. Had the pleasure of witnessing another spectacular Kalahari thunderstorm.
For the trip in November I said it was the yesr of the Lion and the Eland. A month later we got one brief Eland sighting and not many lions.
As it rained on a few days while we were in KTP the game was not visiting the waterholes and we had to do a lot more searching but we found them
It was also the lambing time for the springboks and although we did not get to witness a birth this time, the little ones were all over the place. If I had to give a title to this trip it would be
Springboks and Spotted Cats
:wink:
We had the pleasure of meeting
Guinea Pig, DuQues, Rookie, Fotomaljohan, Caracal, JanH, ctv4, Gandalf, Kalahari Guru
Lots of cleaning, washing and photos to sort out (will keep the driver busy for a while
) and also to finish the last two days from the November trip but hope to get going soon.
---
Thanks
anne-marie, Phillip1, hilda, Mandinga.25 November 2012
We went north on the morning of the 25th. It was quiet but we saw a brown snake eagle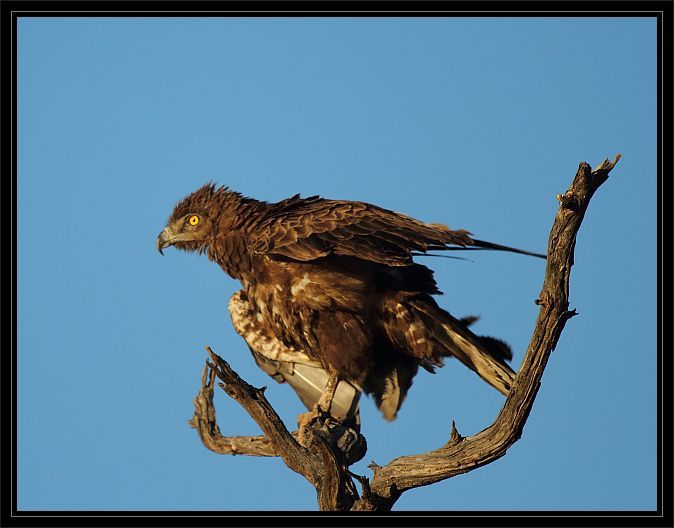 We returned to Urikaruus and packed up. The neighbour tells us that he saw the cubs and Barolong on the ridge very briefly before they disappeared over the dune. He also tells us he saw saw 7 spotted hyena bring down a wildebeest on the road, near Kamqua
We head for Twee Rivieren and see the hyena and meet
peterpiper
here. Peter also had a good sighting of them eating and dragging the carcas off the road and in the shade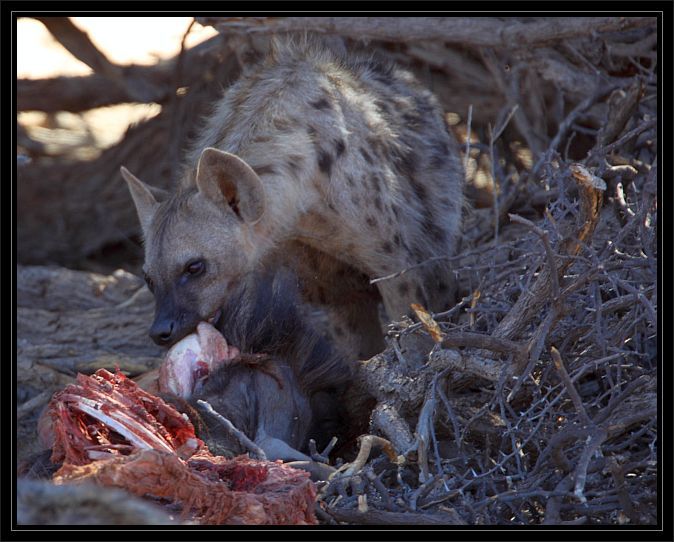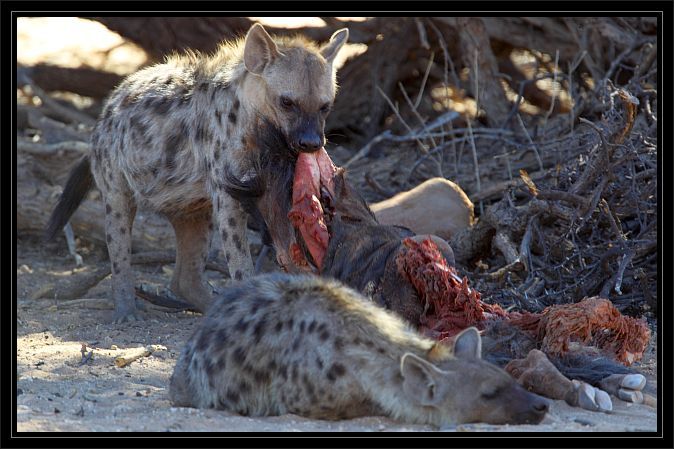 Further on another Haartebeest and calf
and a hornless gemsbok getting a hard time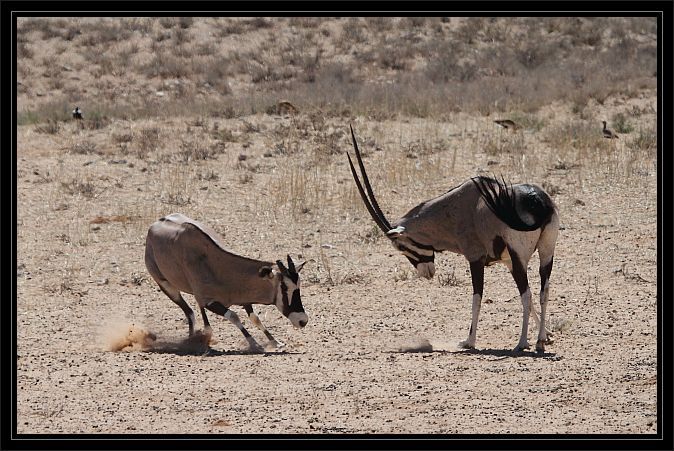 poor guy
26 November 2012
We headed up the Aoub side early in the morning. We did see two lionesses in the riverbed and general game but the sighting for today was this yellow mongoose in camp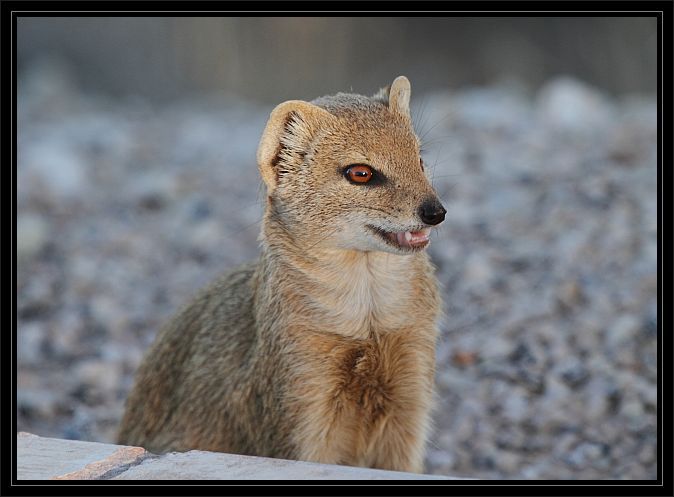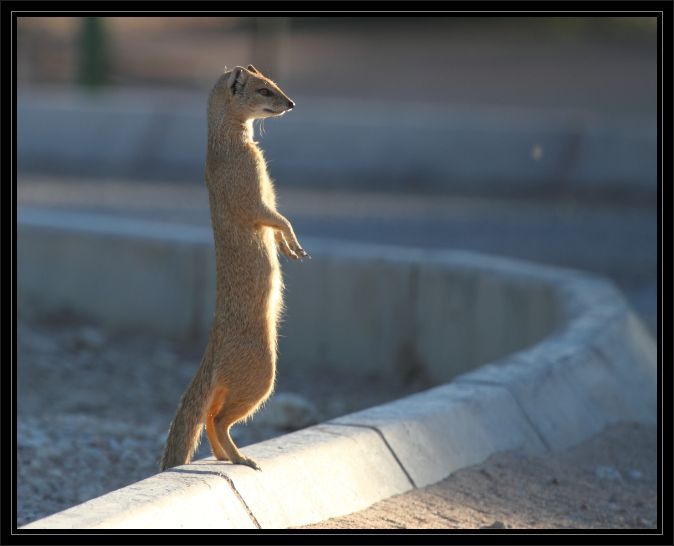 27 November 2012
and so getting back to the future
Sharifa wrote:
It is 5.20am and I am waiting in the car at the Twee Rivieren Gate. We have just had 17 wonderful days in the KTP. One would expect to see cheetah in 17 days but they eluded us this time. Duke returns with our permit and I must hand it to him that he can still surprise me after all these years as we head back into the Park and not to Upington.

Well, if it is cheetah you want let us go have one more look. We have a wonderful sighting at Leeudrill...........


---
Thank you
Trrp-trrrrrr, anne-marie, Timbits, hilda, barryels
So we near Leeudril and we see this cape fox and stop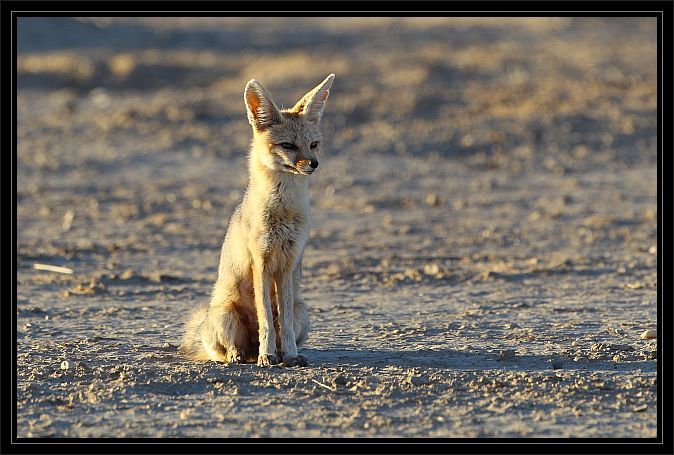 Two cars were ahead of us and did not stop so would not have seen the cubs as they were further in, and in a very playful mood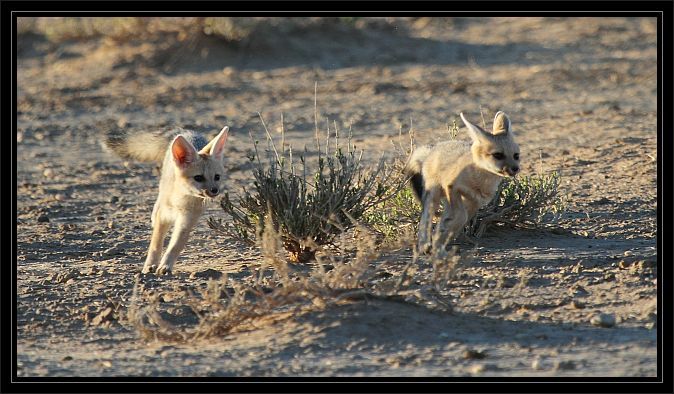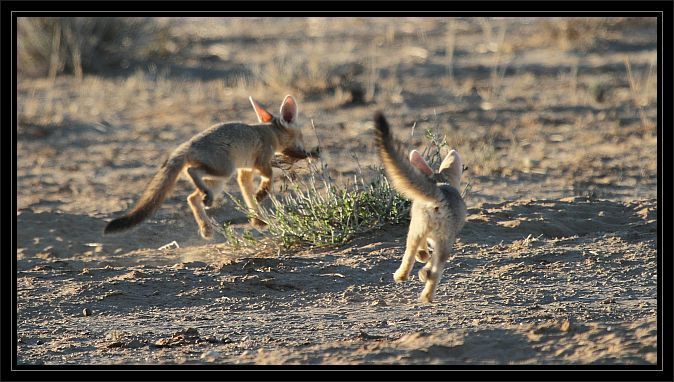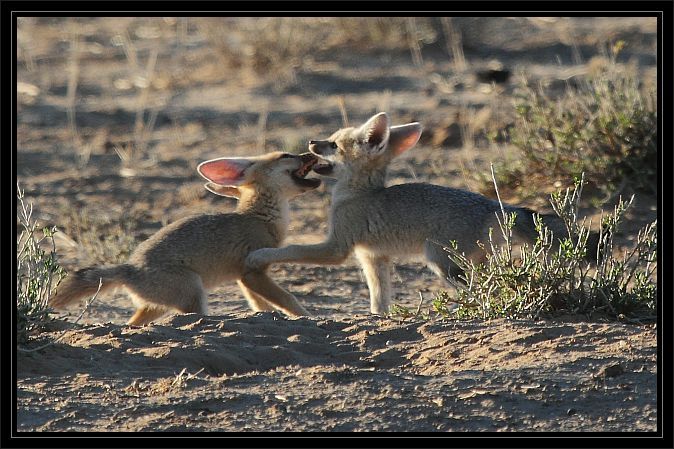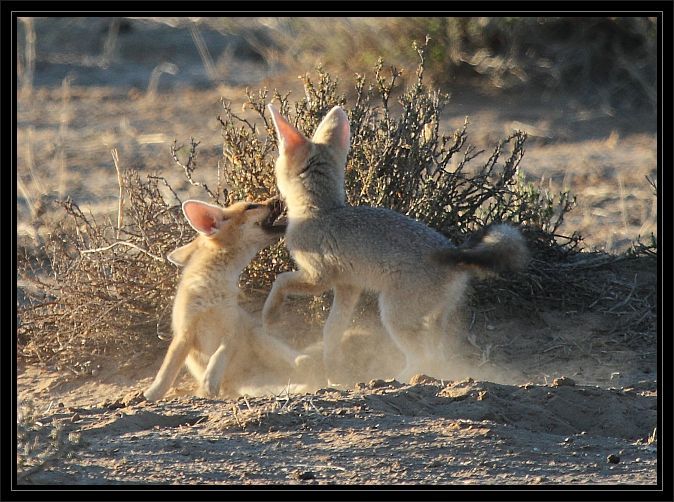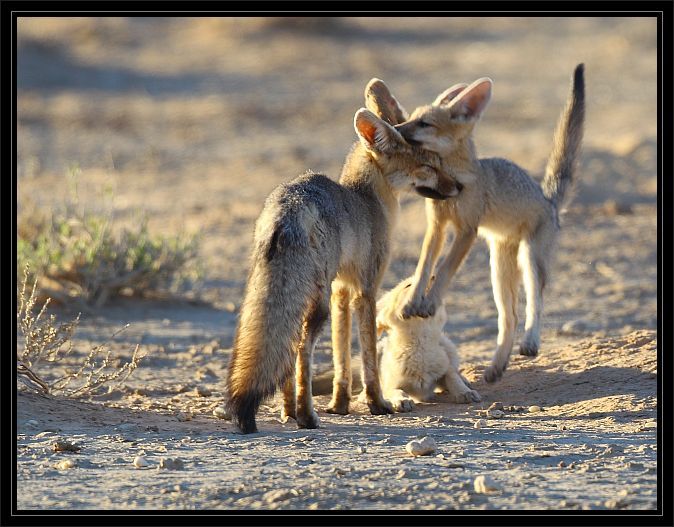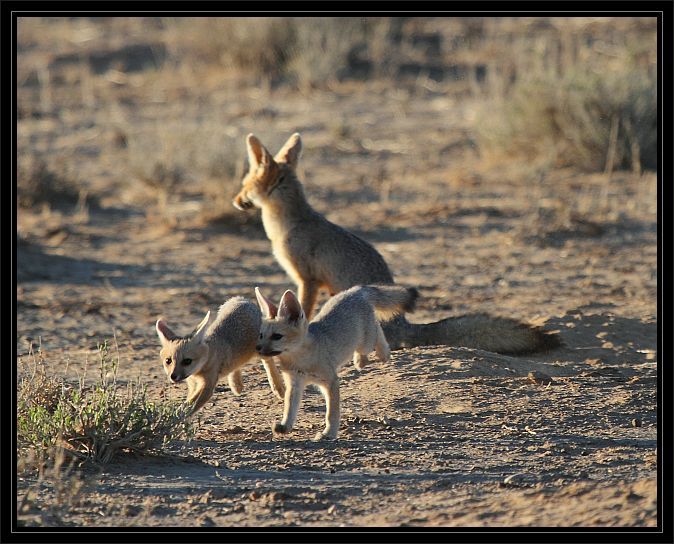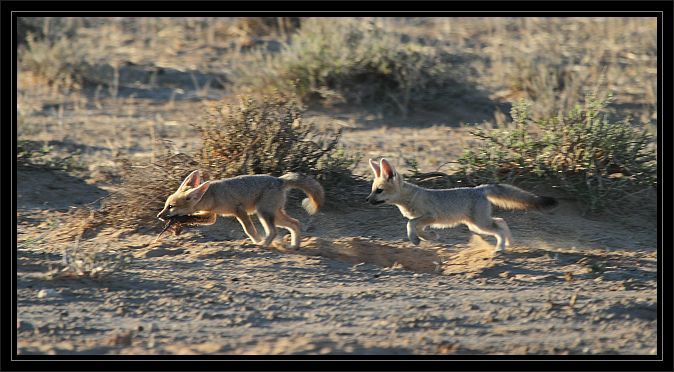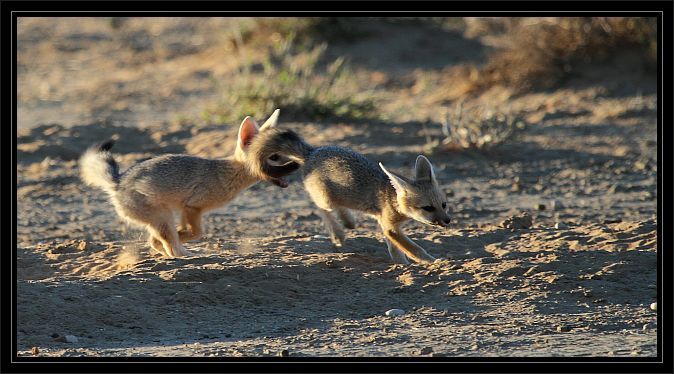 Thank You to all of you who followed this trip report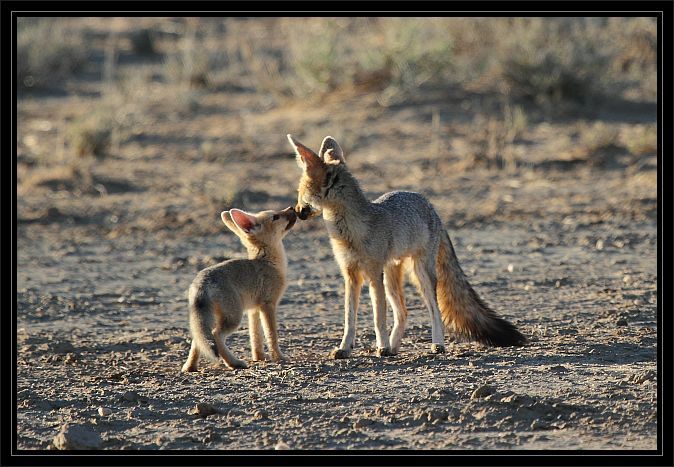 ---
---
Who is online
Users browsing this forum: Yahoo [Bot] and 5 guests