We travelled down to Croc bridge that day and decided to take the S28 back up .... checked the sighting board and saw the "white cheetah pin" on the board. We didn't for one minute believe that it would be in the area when we got there, but wanted to stop at Ntandanyathi Hide anyway.
Saw lots of general game and then ....
about two km south of the hide, lying on a dead tree trunk lay the most awesome cheetah.
We were like the paparazzi ...
photos from every angle
cameras clicking away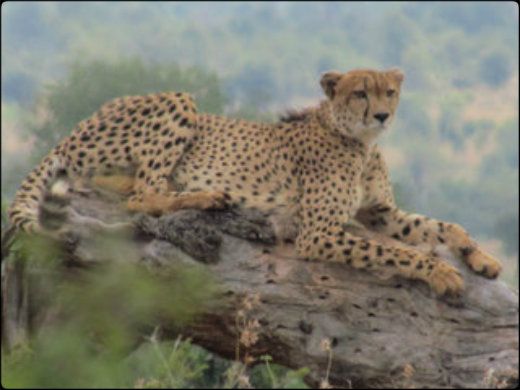 A female kudu arrived, with two kids, saw the cheetah and started barking, obviously warning the youngsters of impending danger.
The cheetah very calmly stood up, stretched and walked down the tree trunk very non-chalantly through the long grass onto the sand road.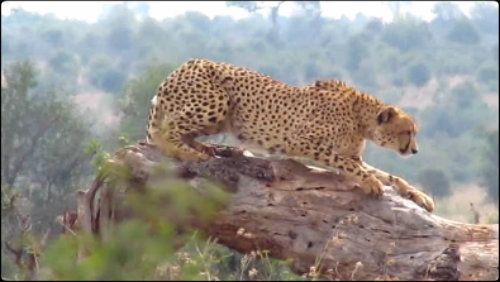 Marking territory
---
Luckily we were only three cars
After walking about 50 metres in the road, the cheetah decided to settle in an open clearing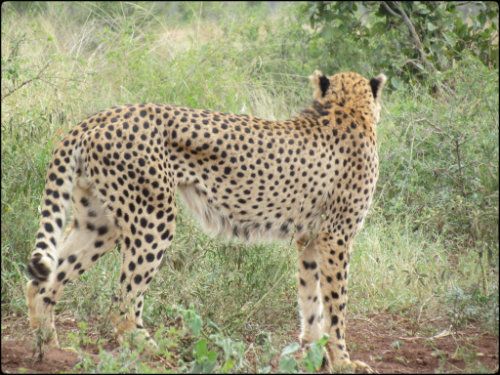 Very relaxed, it just seem to enjoy the attention from all of us - a real show off!! I just loved all these photos and just decided to share them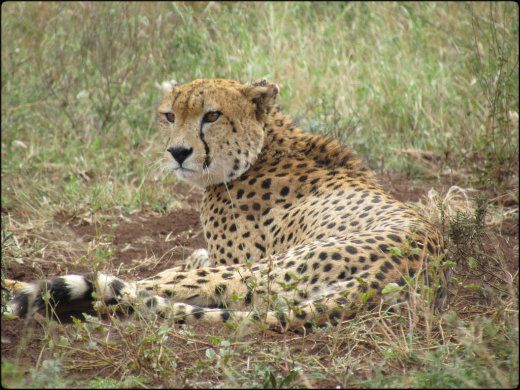 My favourite shot
---
Been playing major catch up here and so enjoyed "being back in the park" through your eyes thank you for taking the time to share and enjoy you trip back again on Tues.
My favourite shot
[/quote]
I agree with you stunning pic.
---
At Sunset dam a huge herd of dagga boys were lazing around ... one looked like it could have been a few days old.
We caught them crossing further up the road towards the river - I love watching them walk over the road .. always such curious and inquisitive looks on their faces.
This snake (not sure what type) was lying near where the buffs were crossing - wondering whether they were responsible for its death?
This fish eagle sat proudly on top of a tree, giving us its beautiful call from time to time. Deserved to be the bird of 2012.
Our last morning
we were greeted by this awesome sunrise ... nothing like an African sunrise, especially in the bush77
Of course, Lake Panic was first up next morning and who wouldn't agree that its so mystical and eerie in the early morning
The show-off darter was ready for the photographic shoot and was powdered up and posing
On our way towards the gate, we had our last sightings of elephants - one proudly showing off his baseball cap and the other blowing his vuvuzela at the cars, and welcoming in the stream of cars for the long weekend end of April.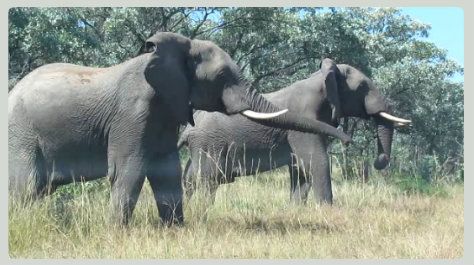 ---
---
Who is online
Users browsing this forum: No registered users and 3 guests