Legendary Virtual Ranger

Award: Small Parks Promoter of the Year (2015)
Posts: 3967
Joined: Tue Jan 26, 2010 7:02 pm
Location: Bellville, Cape Town
Brilliant birding and croc
, Jan
Jesscan, lovely video clips. Thank you for sharing
"Everything I do, is exclusively my appreciation for the love of nature and showcase my Creator's creation"
.
---
Legendary Virtual Ranger

Award: Small Parks Promoter of the Year (2015)
Posts: 3967
Joined: Tue Jan 26, 2010 7:02 pm
Location: Bellville, Cape Town
A concerning matter:
I came across a photo on facebook that was very familiar to us all such as this one: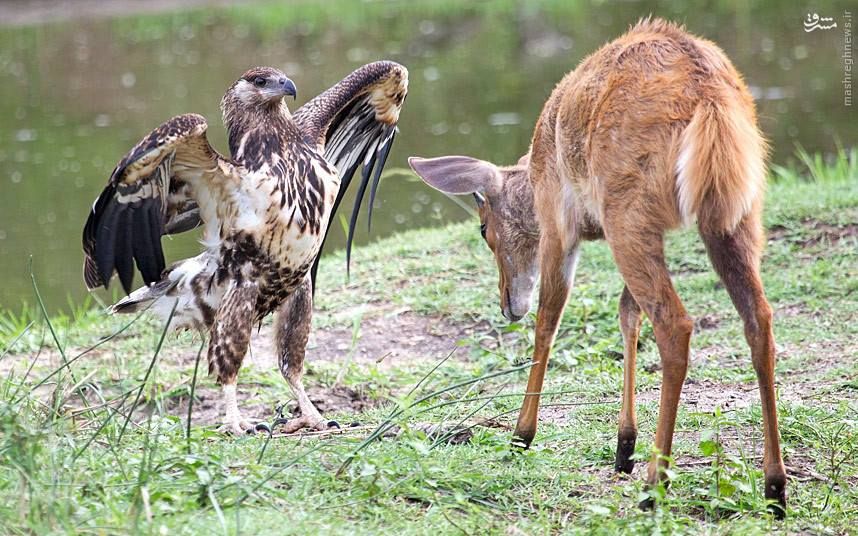 As you all know, this look extremely suspicious as this photo actually belongs to Jan van Wyk!
It is clear that Jan's photo was 'modified' by cutting out the photo and a 'signature' added which seemed to belong to a very suspect individual or site (I tried to track it, but no success).
After consulting with Jan, I have also reported this matter to the appropriate facebook page owner and await response.
How they got this photo is a mystery as Jan does not have a facebook account and the photo Hilda posted as monthly 'Stiffnecks - Bird' winner was a different one to the one posted above.
Could this be someone visiting this Forum....and.....
The
MOST NB point
I want to make is: - we just need to be alert to this matter and if appropriate to adjust the way we 'protect' our property via 'copyright and signatures. For ease of reference please refer this thread:
Copyrighting your photo's ©?
"Everything I do, is exclusively my appreciation for the love of nature and showcase my Creator's creation"
.
---
Virtual Ranger

Posts: 2878
Joined: Wed Apr 20, 2016 1:58 pm
Location: White River,Mpumalanga,SA
Kaapsedraai
for being so observant and proactive.That is just really nasty.My late father always had a saying"how low can you go?" What this other individual did is really lower than low ,totally rock bottom in my books.
Last edited by
Mischief
on Mon Mar 27, 2017 4:39 pm, edited 1 time in total.
"Nature is not a place to visit. It is home."- G.Snyder
Mischief
---
Senior Virtual Ranger

Posts: 3941
Joined: Fri Sep 05, 2014 3:15 pm
Location: Strand, Cape Town
This sort of thing makes me very angry to say the least!!!!
Thank you Kaapsedraai for picking this up and pointing us in the right direction as far as copyrighting our photos.
Current TR:
The Awakening of a Parched Kruger - Tessa & Dave Dec 2016/17
TR:
Swathes of Colour at West Coast National Park
TR:
23 Days with Tessa & Dave - From Head to Tail DEC 2015
---
Legendary Virtual Ranger

Award: Travel Tale of the Year - KNP Kruger Campfire Award (2016)
Award: Sighting of the Year - Birds (2015)
Posts: 6852
Joined: Sun Dec 25, 2011 8:37 pm
Thank you for the comments
Sad indeed..
....thank you Kaapsedraai for reporting it but we all know they are professional thiefs
. One way is definitely to protect our images via copyright and signature but believe me with Photoshop and other programs it is very easy to clone out. For me it is important to upload only view files to ensure nobody can print the images.
Luckily for any photo competition the judges also ask the original as proof.
LP Female Leopard......
---
---
Who is online
Users browsing this forum: No registered users and 3 guests