WOW Adansonia
What an amazing sighting! Congrats
---
My daughter and son-in-law also came across one in Marakele about 5 weeks ago. They didn't get any photographs but managed a short video of it rummaging around in the veld. If anyone is interested pm me and I will try and forward it.
13 - 15 January Mapungubwe
14 - 16 January Punda Maria
17 - 19 January Balule

18 - 23 May '17 Balule
---
Senior Virtual Ranger

Award: Sighting of the Year - Non Predator - Antelope Award (2016)
Award: Travel tale of the Year - Smaller Parks - Small Parks Campfire Award (2016)
Posts: 3545
Joined: Mon Sep 28, 2009 2:35 pm
Location: Port Elizabeth
Seen last week in Addo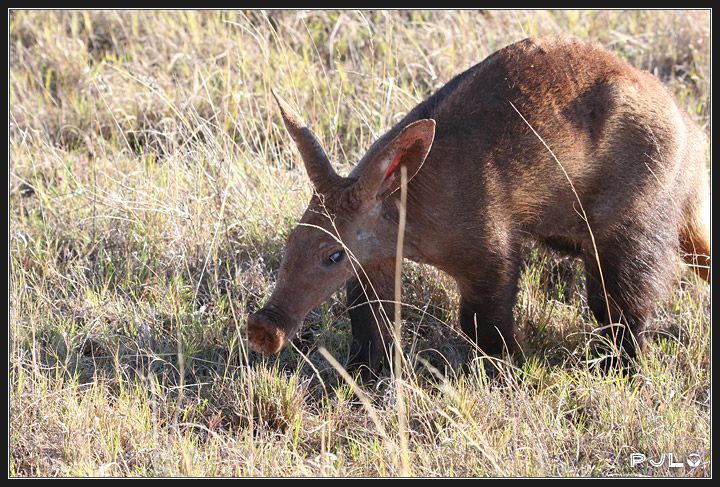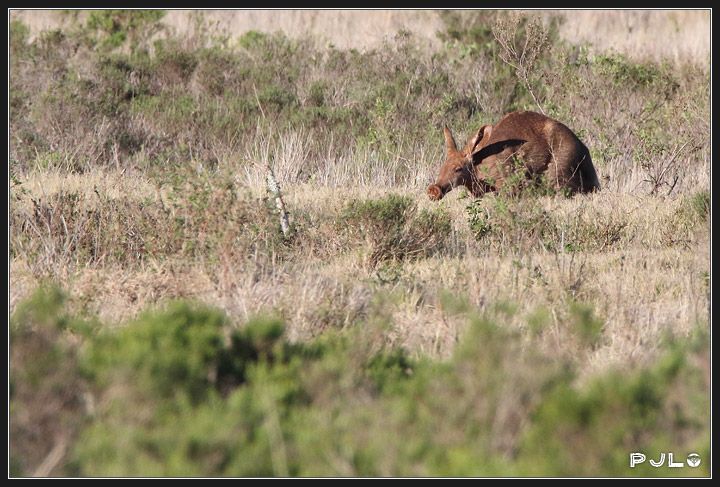 ---
Moderator

Posts: 12131
Joined: Tue Mar 22, 2005 6:31 pm
Location: Ballito, KZN North Coast, South Africa
Wow! such a lucky and special sighting!
Great pic PJL.
---
Forum Assistant

Posts: 13858
Joined: Tue Oct 06, 2009 5:03 pm
Location: Upington SA
Really a once in a lifetime sighting!!
Stunning photos!!!
You only live once, but if you do it right, once is enough - Mae West
---
Junior Virtual Ranger

Award: Newcomer of the Year (2015)
Posts: 996
Joined: Wed May 06, 2015 7:37 am
Location: Underneath a jackalberry tree
Thank you for sharing the aardvard piccies with us, PJL!
Amazing sighting!
---
Forum Assistant

FAC Member (2016)
FAC Member (2015)
Posts: 4396
Joined: Fri Sep 08, 2006 6:06 am
Location: Boons NW
Stunning sighting and photo's
PJL
---
---
Who is online
Users browsing this forum: No registered users and 1 guest