Moderator

Posts: 11517
Joined: Tue Mar 22, 2005 6:31 pm
Location: Ballito, KZN North Coast, South Africa
---
Distinguished Virtual Ranger

Posts: 4870
Joined: Thu Dec 06, 2012 4:59 pm
Location: Bloemfontein
Giraffe with the bone info very interesting thanks Elsa
Those who have no love in there hearts for animals, have no love in there hearts at all
---
---
---
Forum Assistant

FAC Member (2015)
Posts: 4242
Joined: Fri Sep 08, 2006 6:06 am
Location: Boons NW
Great contribution to our giraffe thread - thanks gerhardd
---
Love seeing Giraffes there isn't any other animal that looks anything like them, especially when drinking. Saw some running around once in Zimbabwe in open plains which was great to see.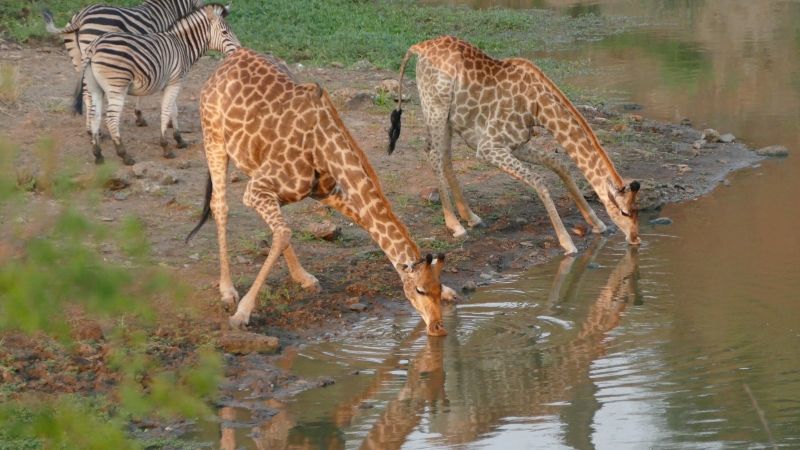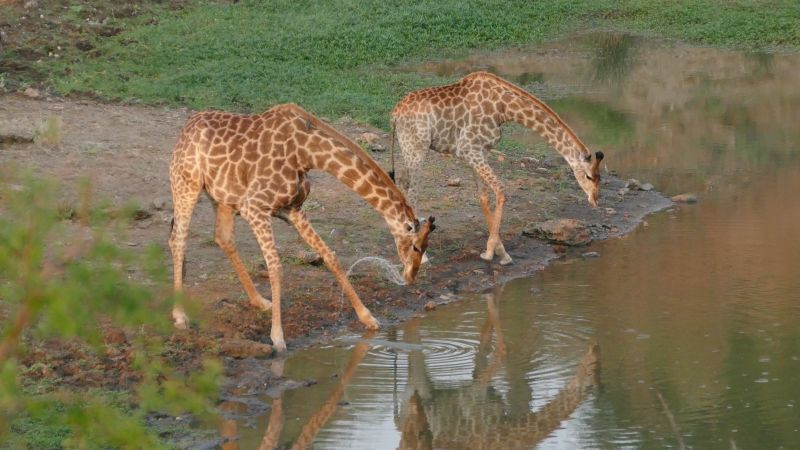 KNP - Sept 2013 - 5 Days
KNP - Sept 2014 - 7 Days
KNP - April 2015 - 7 Days
KNP - October 2015 - 10 Days
KNP - May 2016 - 10 Days
---
Last edited by
Horrace
on Sat Sep 10, 2016 7:50 am, edited 1 time in total.
---
Forum Assistant

FAC Member (2015)
FAC Member (2014)
Posts: 14642
Joined: Fri Apr 06, 2007 6:39 am
Location: Pretoria SA
Very interesting Horrace! Thanks for sharing!
"We must use time wisely and forever realize that the time is always ripe to do right." - Nelson Mandela
---
Virtual Ranger

Posts: 903
Joined: Thu May 19, 2005 10:29 pm
Location: Berlin - Germany
Plane is booked, KNP, i am on a mission

+/- 25.11.-03.12.2016
2 Nights Pretoriuskop, 3 Nights Napi Trail (i am so excited!). 1 Night Lower Sabie, 2 Nights Biyamiti
2014 TR from KNP
---
It's these small facts that keep the park and nature in general interesting, not always the big 5
Sent from my iPhone using Tapatalk
---
Legendary Virtual Ranger

Award: Angel of the Year (2015)
Posts: 13785
Joined: Tue Jun 07, 2005 8:47 pm
Location: meandering between senility and menopause
Horrace, thanks for that.
It is always great learning more about nature.
The bird doesn't sing because it has answers, it sings because it has a song.
---
Virtual Ranger

Posts: 1843
Joined: Mon Mar 23, 2009 4:15 pm
Location: Kyalami, South Africa.
That is fascinating. Thank you, Horrace, for bringing it to our attention.

Yes, one never stops learning about nature - the animals, the birds, the vegetation, the geology etc. etc.!
Malelane 12th October 2016
Skukuza 16th October 2016
Lower Sabie 17th October 2016
Skukuza 2nd-5th March 2017
Satara 5th-8th March 2017
Tamboti 8th-11th March 2017
---
---
Who is online
Users browsing this forum: No registered users and 1 guest