Distinguished Virtual Ranger

Posts: 1372
Joined: Thu Dec 09, 2004 6:51 am
Location: In a very busy place
Saw this little guy in the Letaba river bed on the H1-5 on the 31st of March. Did not seem to be suffering and was full of life, running around, flapping ears, trying to teach his trunk to do what he wants it to do .. The rest of the heard treated him same as all the others ...
I do hope the little guy gets a chance in nature to live a great life ...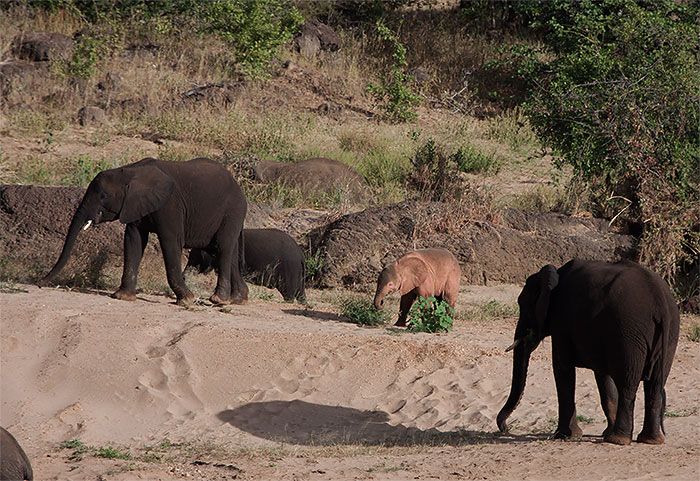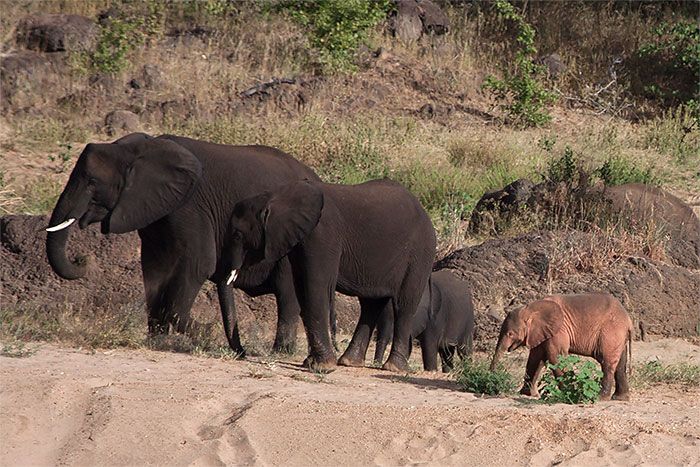 NO TO HOTEL DEVELOPMENT IN KRUGER
---
Hi

We recently spent 7 days in the Kruger - early March - just before the big rains. On the day we left the park, we came across a Zebra with a white tail, which i thought was strange. I have sent the photo to a tour guide that i know, and according to him, it was indeed a rare sighting as it was only the tail and no other part of the body that was effected. The sighting was between Afsaal and Malelane gate. Is there someone at SANPARKS that would be able to explain how this happens?


---
Forum Assistant

Posts: 15842
Joined: Tue Oct 06, 2009 5:03 pm
Location: Upington SA
Wow what a special sighting!!!!
Would love to know if you do find out why it has a white tail
You only live once, but if you do it right, once is enough - Mae West
---
Legendary Virtual Ranger

FAC Member (2017)
Award: Forumite of the year - Eagle Award (2016)
Posts: 17829
Joined: Tue Jun 07, 2005 8:47 pm
Location: meandering between senility and menopause
Very interesting. Nice sighting.
Thanks for posting.
The bird doesn't sing because it has answers, it sings because it has a song.
---
---
Who is online
Users browsing this forum: No registered users and 1 guest