Moderator

Posts: 10709
Joined: Tue Mar 22, 2005 6:31 pm
Location: Ballito, KZN North Coast, South Africa
---
Posts: 127
Joined: Fri May 16, 2008 5:48 pm
Location: Sommernethi
Two juvenile Gabar Goshawks next to the road Lower Sabie to Komati. Seem to be eating insects. They stayed there on the ground for about 15 minutes.
.
KNP my HOMELAND 4 eva - never left it!
...."rush of the city" damaging my soul!
---
Virtual Ranger

Posts: 2472
Joined: Sat Jun 06, 2009 2:49 pm
Location: Burghausen, Germany
Saw this Juvenile on the Vortrekker road in Kruger this May:
Akukho nyon' endiz' ingahlali phansi. (Zulu)
There is not a bird that flies and never sits down.
---
Junior Virtual Ranger

Posts: 312
Joined: Sun Mar 13, 2011 11:30 am
Location: Bloemfontein (RSA)
Saw this one last month in Mokala national park: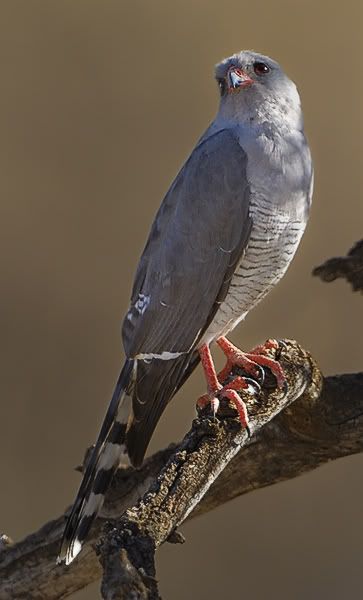 Follow my photography journey including trip reports and photos on my blog
---
Distinguished Virtual Ranger

Posts: 1628
Joined: Sat Jan 29, 2005 12:52 pm
Location: My business...
Kgalagadi National Park 2012 Juvenile
Plotting a stay at Tamboti and Croc Bridge in 2016...
---
Legendary Virtual Ranger

Award: Sighting of the Year - Birds (2015)
Posts: 6059
Joined: Sun Dec 25, 2011 8:37 pm
Taken at Cubitje Quap December 2012.
---
---
Return to "Birding in Southern Africa"
Who is online
Users browsing this forum: No registered users and 4 guests