Hello all
My son and I are puzzled by this one. Everything (GISS, colouring)about it says Crow, and probably Cape Crow, but the bill is yellowy/reddish as opposed to black. The colouring pattern doesn't sugggest it has been eating anything yellow.The photo was taken at Midmar Dam in October.
Any ideas from the fundis?
Thanks
Pete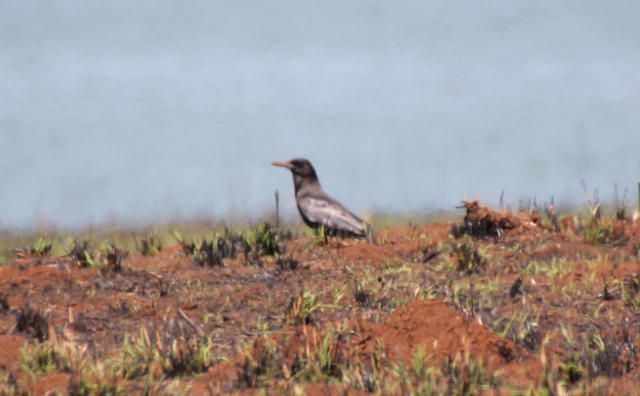 Pete
---
Junior Virtual Ranger

Posts: 8
Joined: Tue Nov 22, 2011 7:23 pm
Location: London
Hi PNM, your mystery bird is definitely a Cape Crow. The soil seems to be quite red in the locality and a mole seems to have been quite active. Had it been raining sometime before the photo was taken? The crow had probably been doing some extensive digging looking for food, as the colour of the bill is similar to that of the soil.
---
---
Return to "Birding in Southern Africa"
Who is online
Users browsing this forum: No registered users and 1 guest