Thanks you Hilda, Barryels and Pumbaa. My apologies that this TR is moving so slowly, I have been rather busy of late, with more of the same on the horizon. Lets see if I can do a post this evening.
Last day in the Park, always sad, as by now the immense love you have for this place is so firmly entreched in your mind that it is with great reluctance that you even want to think that its the last day. ANd there is that wish, if only I could spend a few more days. But duty calls, and reality must be faced.
Up reasonably early, and left at about 05:45. Nothing much happening at Sunset Dam this morning-quiet, hardly any cars too.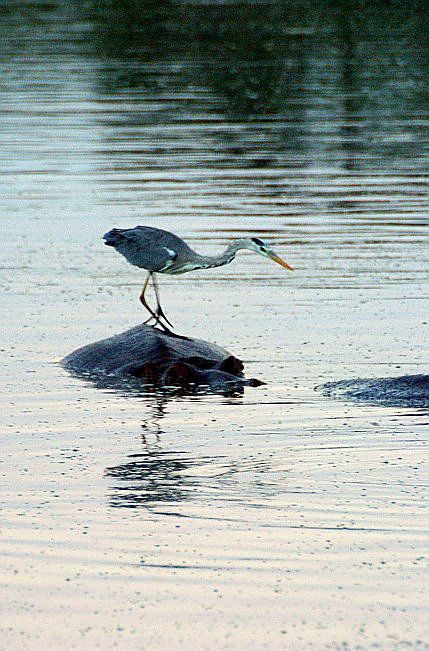 Wish I knew what this little bird is-beautiful brown colouration. Any ideas? Looks like a Shrike with that bit of hooked beak. Red Backed Shrike possibly.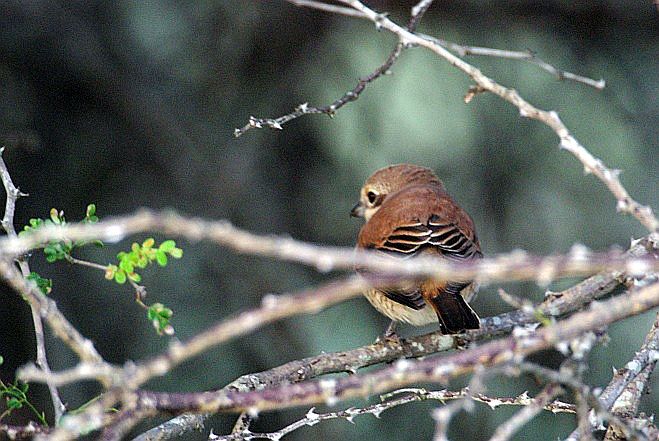 The monkeys were enjoying the early sun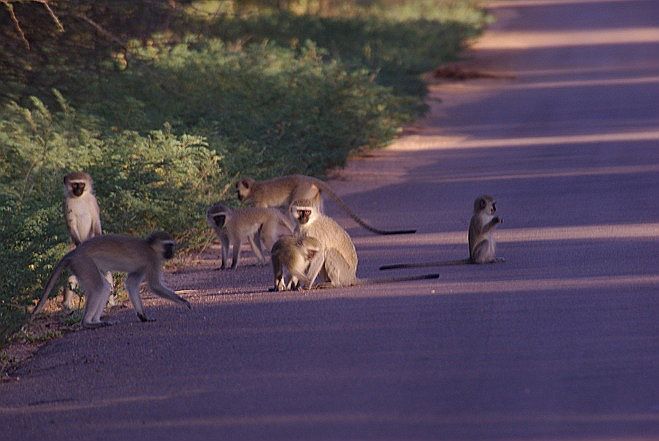 This one was being coy with me- I entitled it-"Oops I did it again".
THe Heron was still at N'Watimhiri Causeway.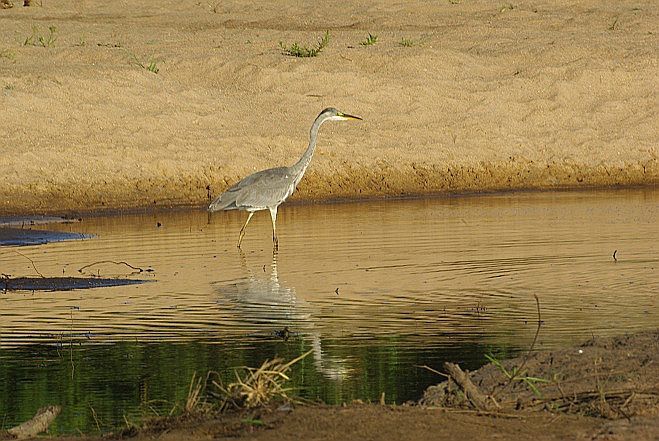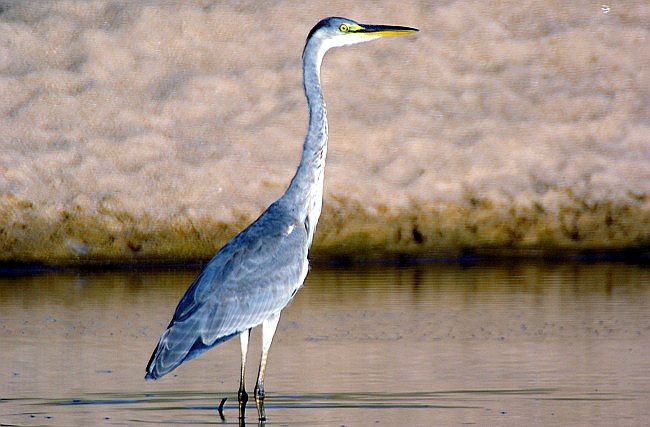 It was joined by some Kingfishers
Baboons at a-still-closed-Nkulu picnic site were doing some grooming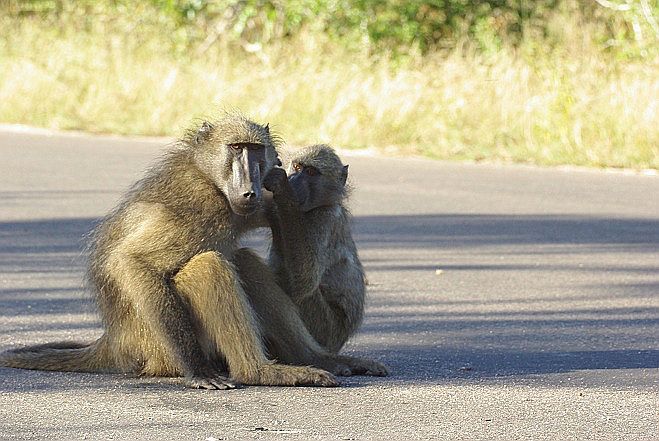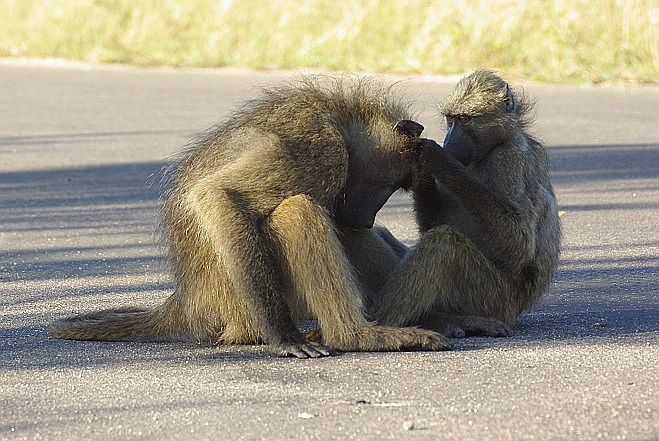 Madam Shy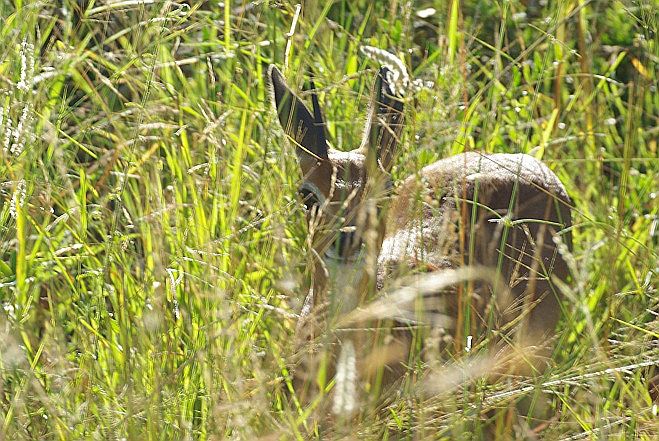 A famous landmark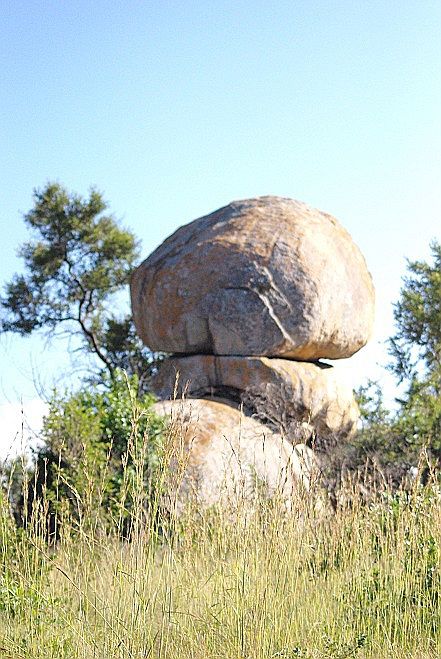 And some more butterflies.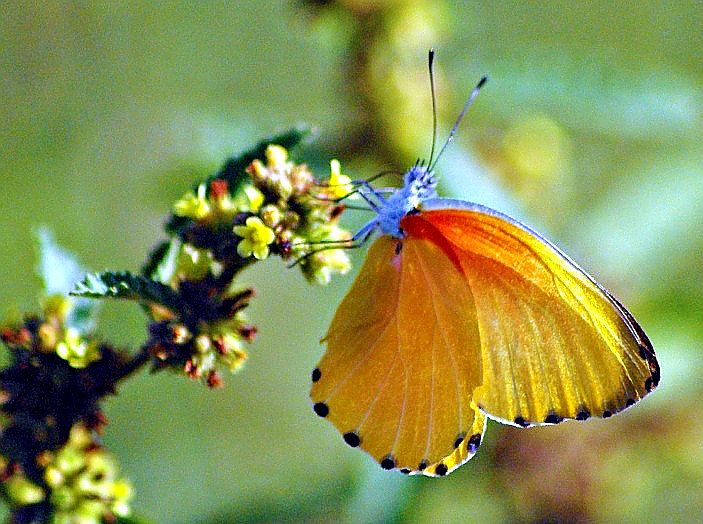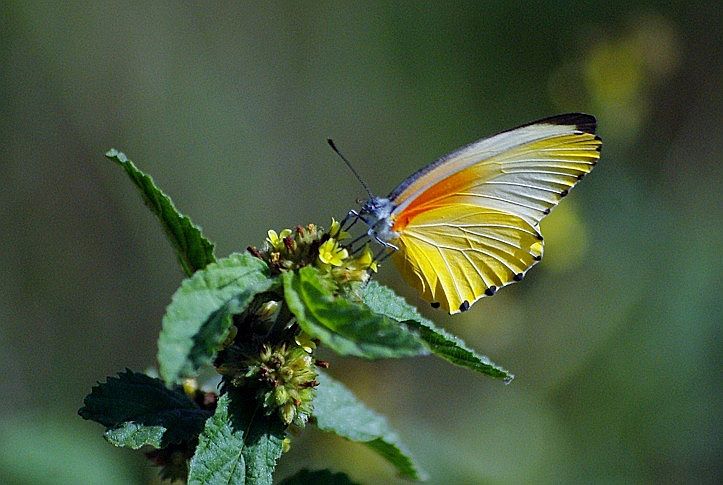 And Leeupan had another surprise in store. A Knobbilled Duck-but only the female though. Leeupan has been good to me on this trip-3 different species of duck encountered there.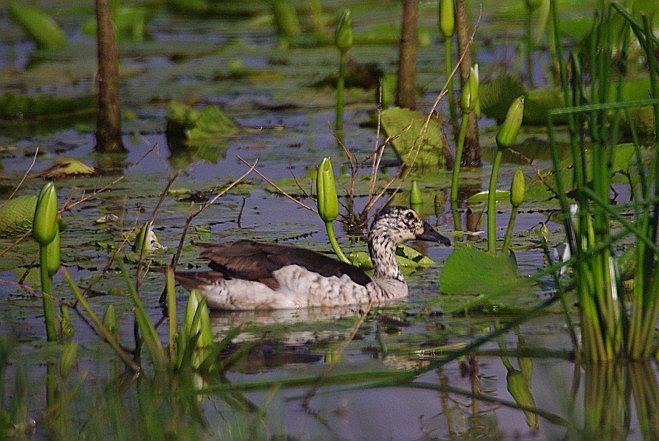 She disappeared quickly though,and I was left enjoying that family again.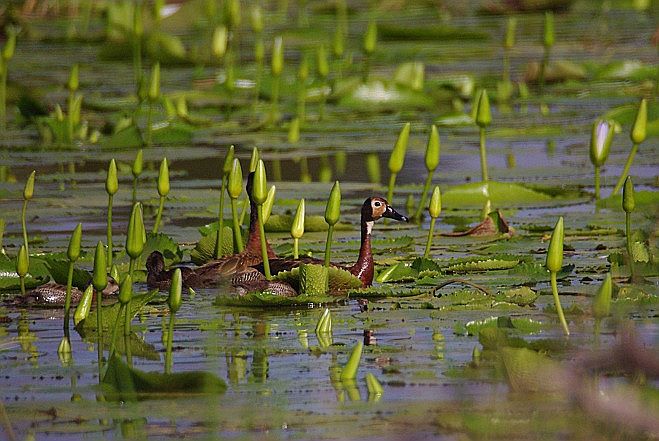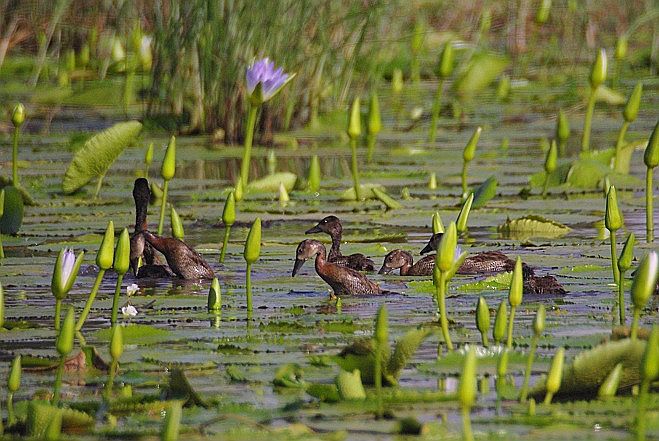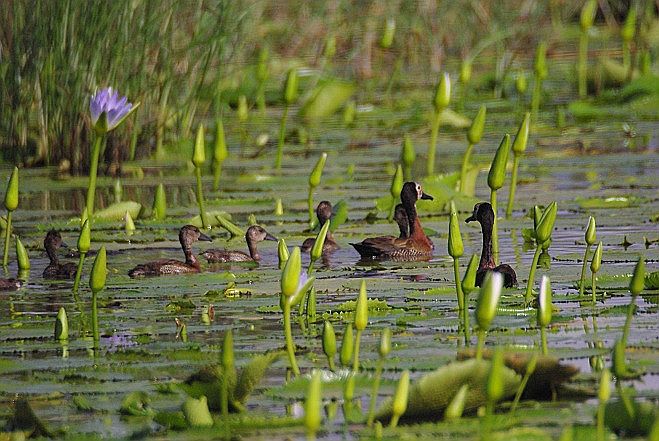 The briefest of glances at this small creature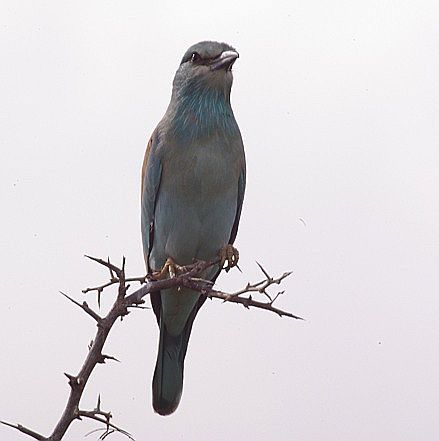 ---
Thanks MM and Hilda.
A quick trip to Orpen Dam, usually a must visit. Everything quiet here too.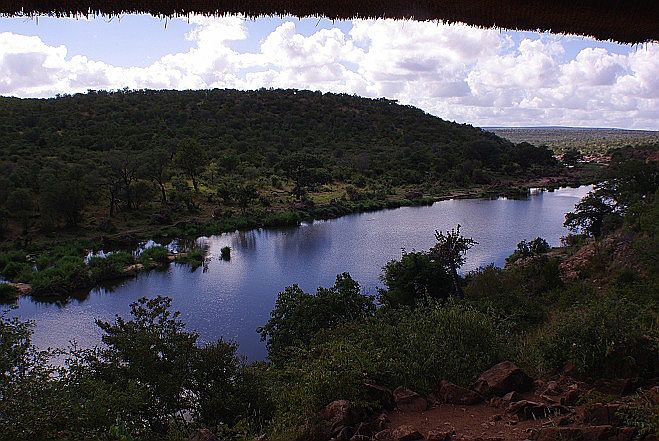 As was Nkumbe. There all alone, and I kept thinking of that one post on one of these TR, of a pride of lions perambulating past this view point. So I did not stay long, and headed towards LS-again.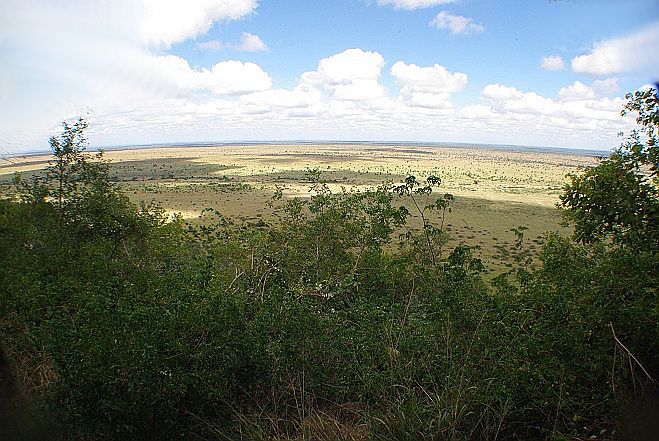 An almost tailess lizard was there to frighten me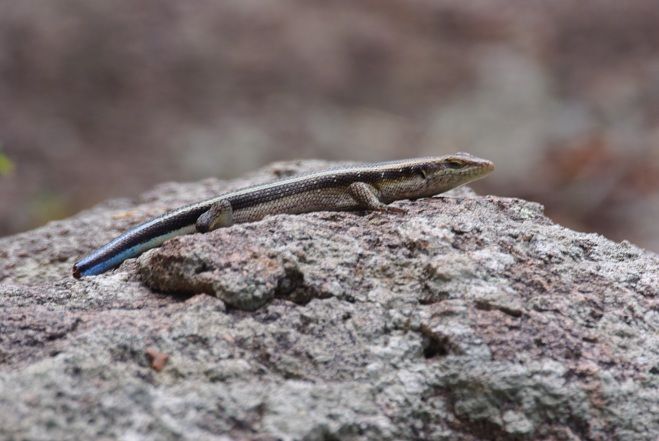 And not far away, that bird again.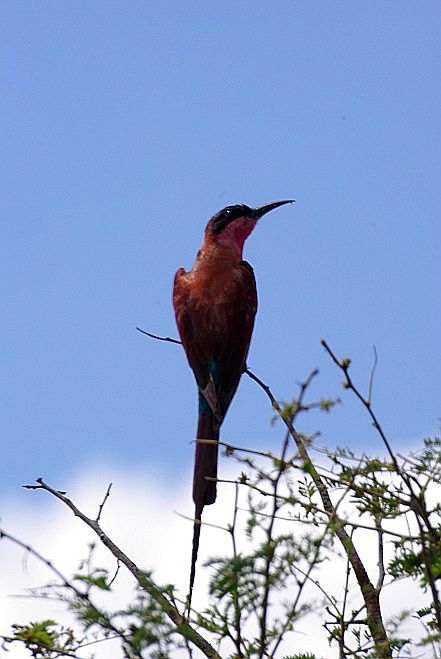 In the company of some spiders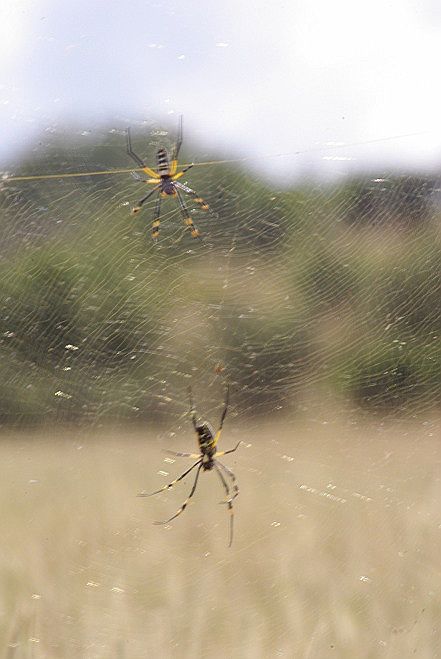 They were in turn were in the company of a really huge Tusker. a real beauty, who was well aware of my presence, and waited to see what I would do before it decided to cross the road. Needless to say, I stood still switched off the car and waited too, despite the nerves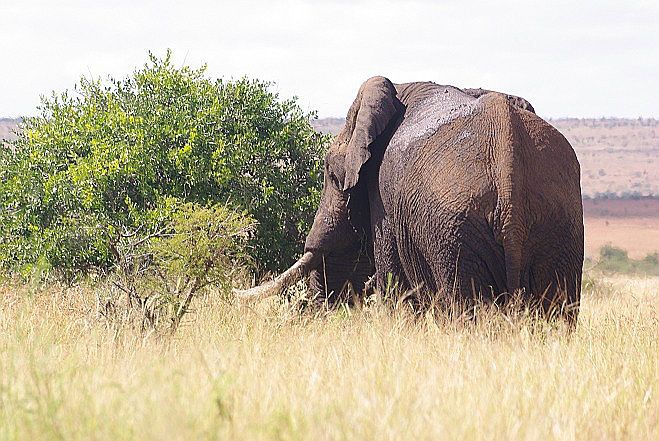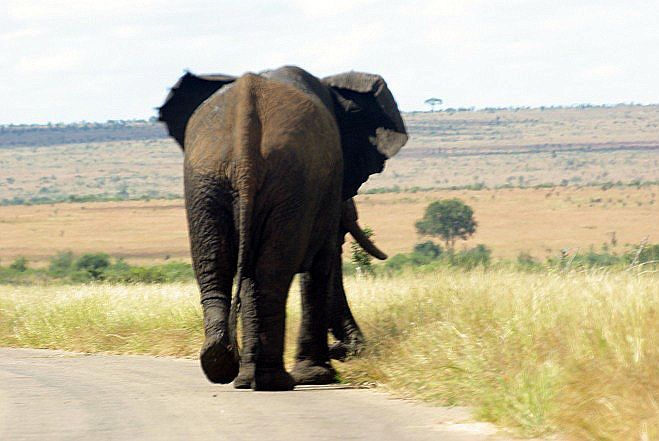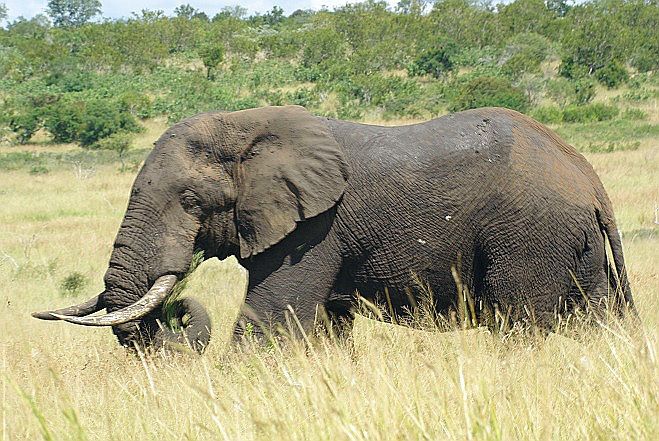 ANd as you approach Lower Sabie, on the right hand side there is a big body of water. here a Baboon was busy munching on the roots of the Water lilies, which I thought was interesting. He was all alone, but kept a sharp lookout for who knows what?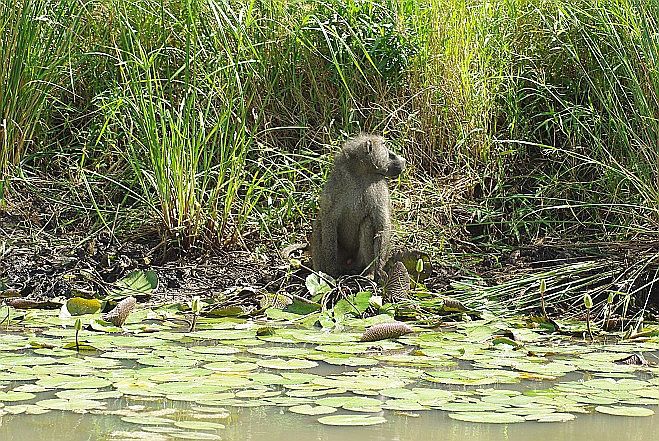 And then blessed to see another Big Tusker, much closer to LS.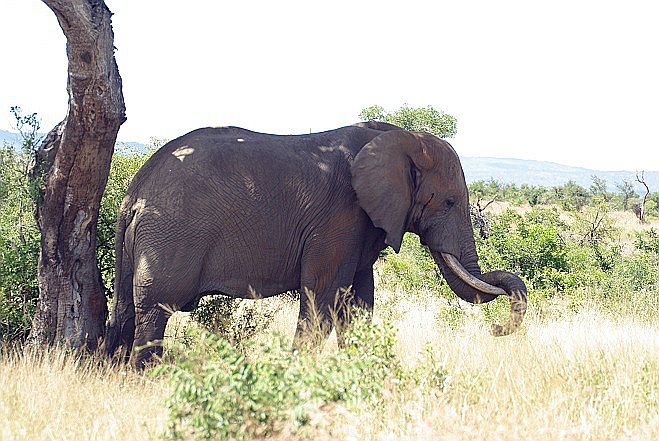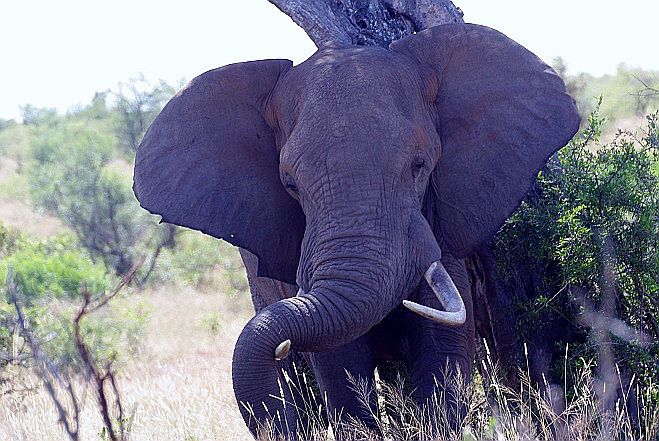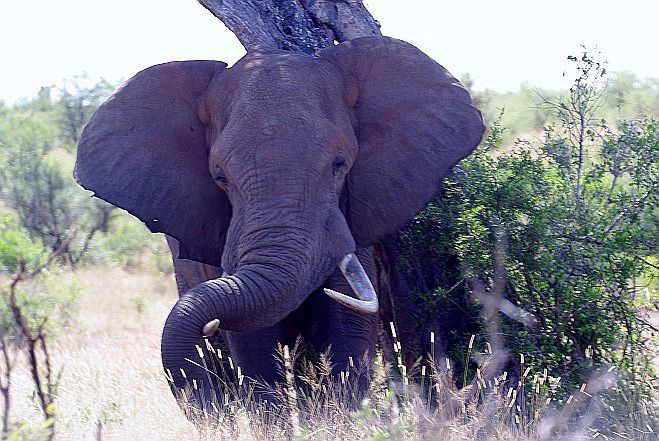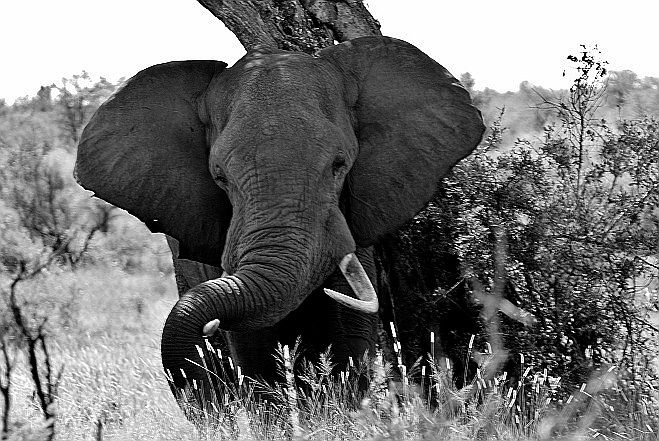 And there must be something really interesting about my cars windscreen wipers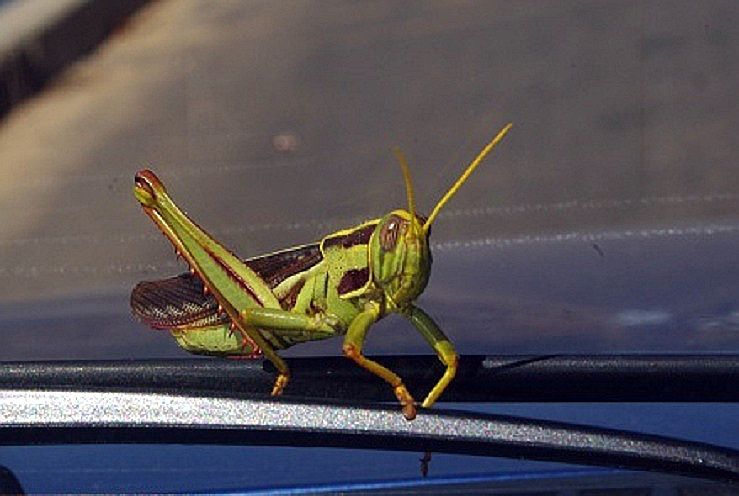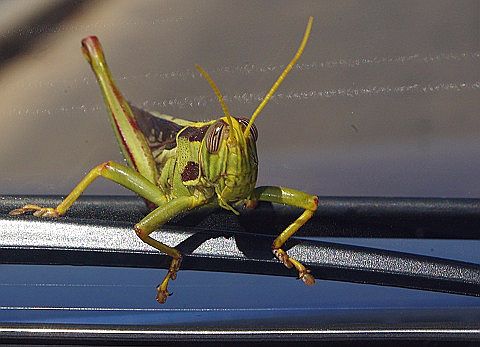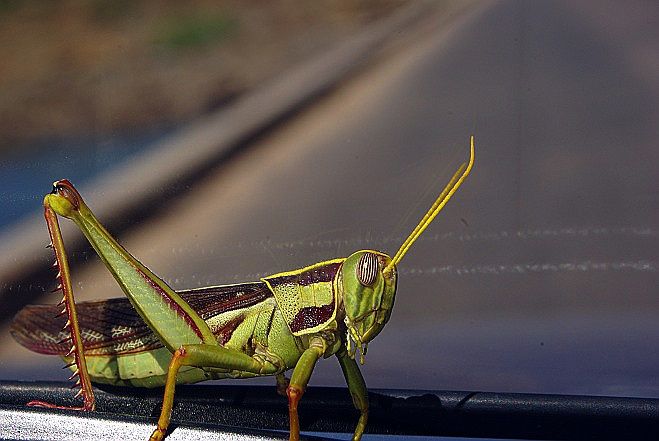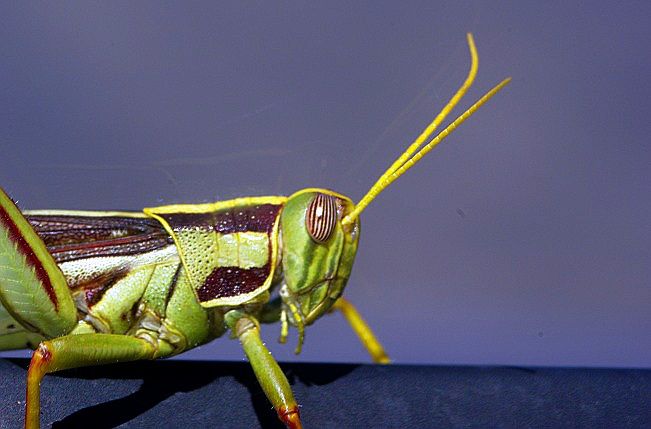 ---
Thanks Sharifa, Pumbaa and Hilda. Moving on.
Sunset Dam attracts me like a magnet.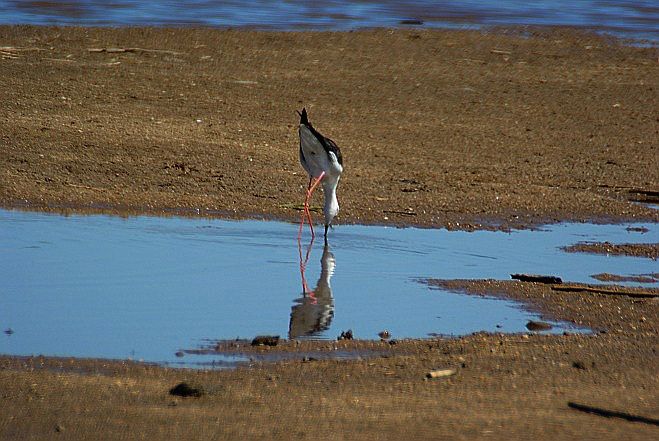 The young Hippo's were out and about for a change.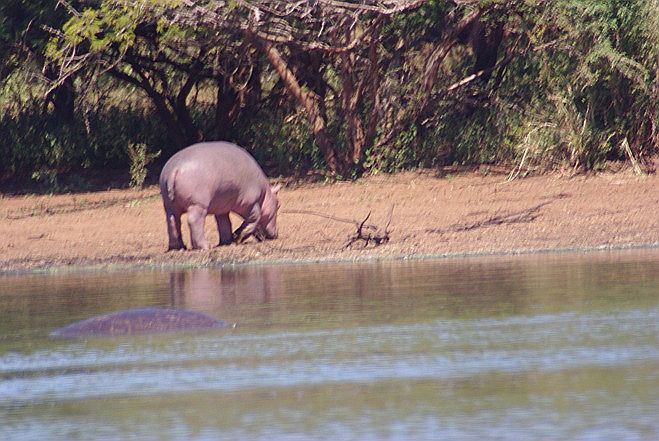 And some Zebra's-always on high alert as they come to drink water. Anything suspicious, even a "noise" and they jump.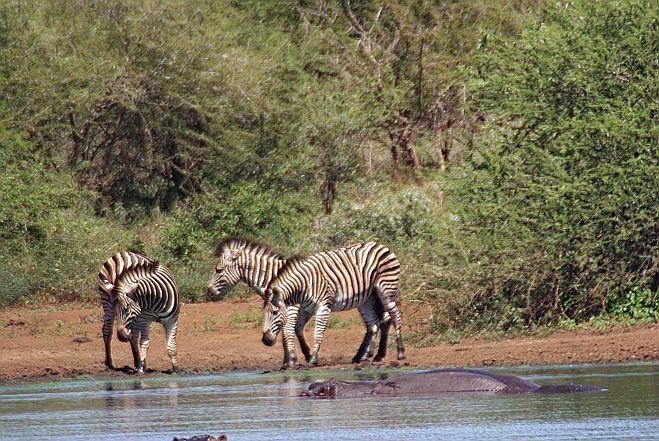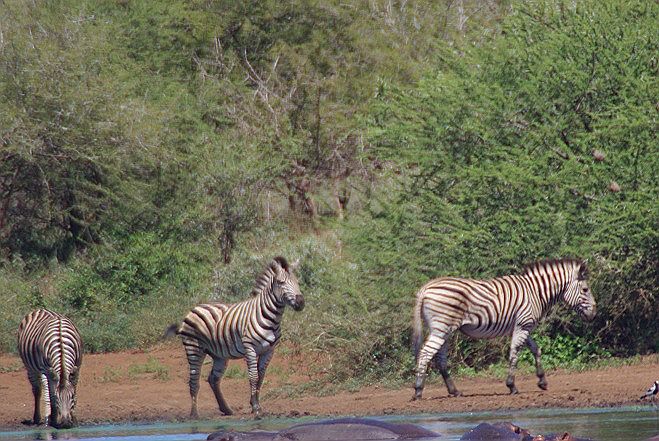 And then to make my last day special, this bird, one of my favourites, especially in its Juvenile form. Saw it come flying in, and waited, it settled in a tree not too far from the road, and started a long preening process.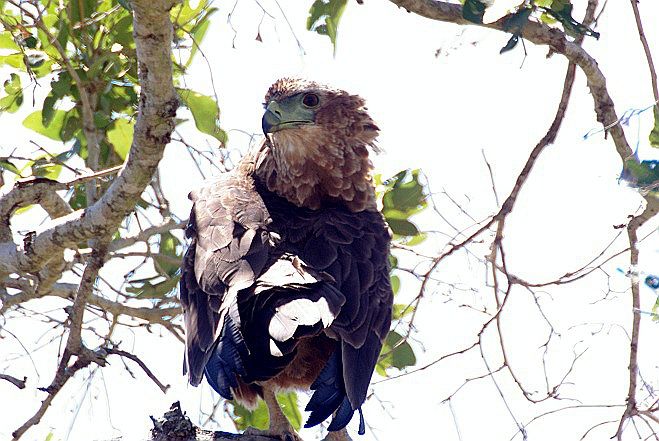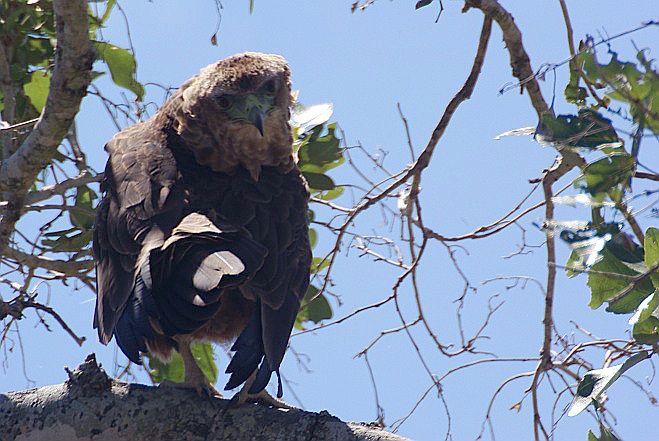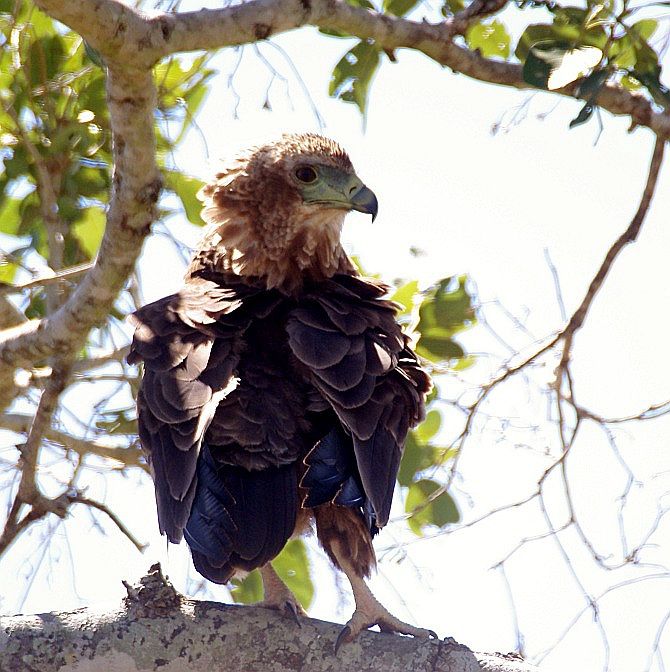 This looks rather comical-the body facing one way and the face another way.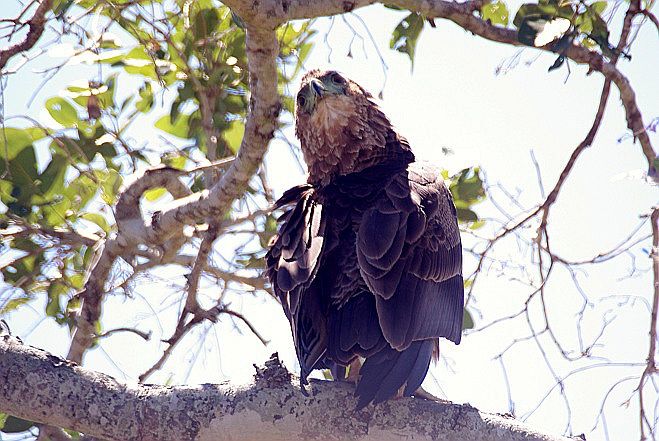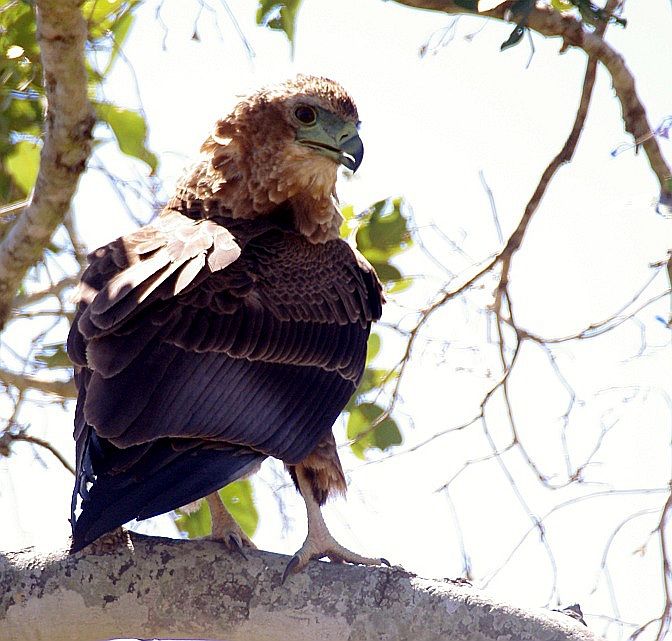 [IMG]http://i973.photobucket.com/albums/ae213/noelcmn/Kruger%20National%20Park%2021-26
20March%202012/Kruger%20National%20Park%2021-26%20March%202012-%20Day%206-%2026th/IMGP0320.jpg[/IMG]
The heart getting heavy as I make my way to Skuks, and from there it will be Numbi gate for the homeward bound leg. Well there was soemthing to cheer me up.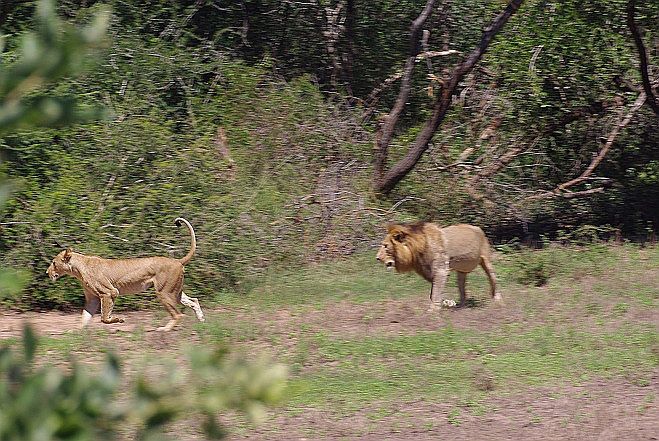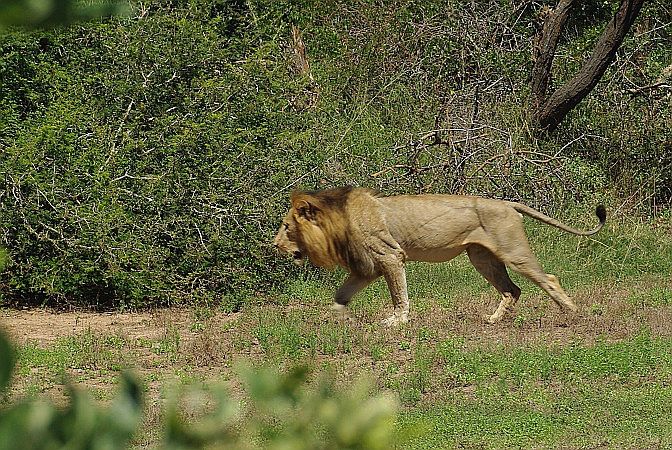 THe mating pair were busy with you-know-what when I arrived, but the angle for decent photographs was not good, so I opted to turn the car around to get a better shot, but by then it was over , for now at any rate. The male dissappeared into the bushes, and his lady opted to rest in the shade, just visible to the many cars that were by now gathering.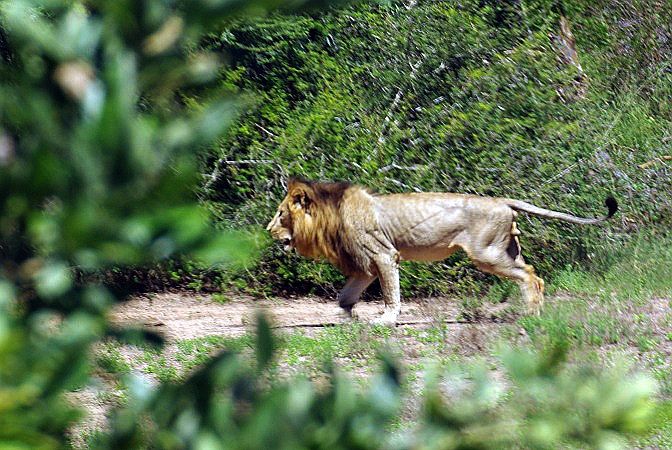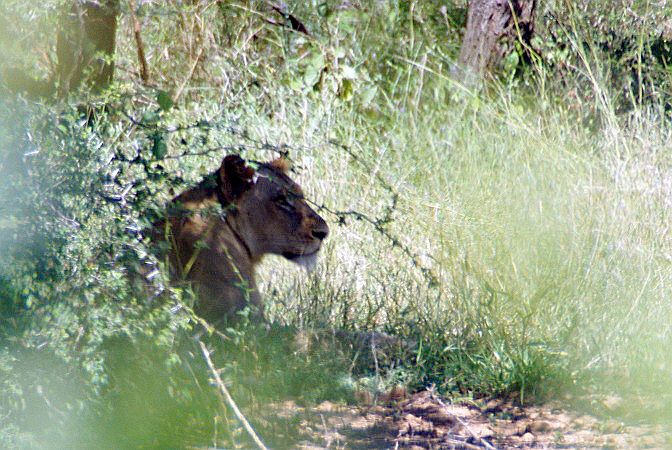 This I thnk is a Martial Eagle.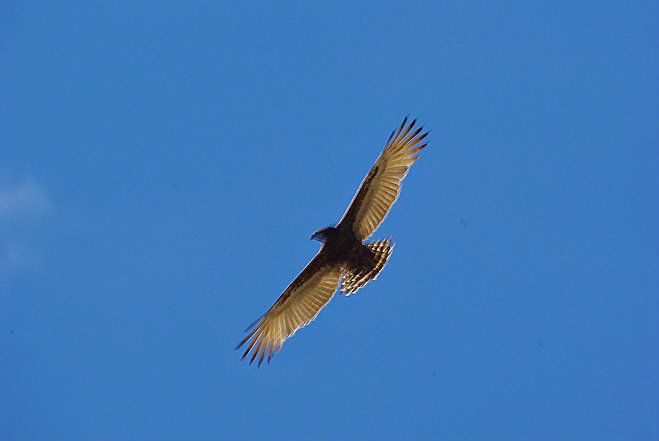 And I have said nothing about the flood damage up to now. Here are some pics.
Balule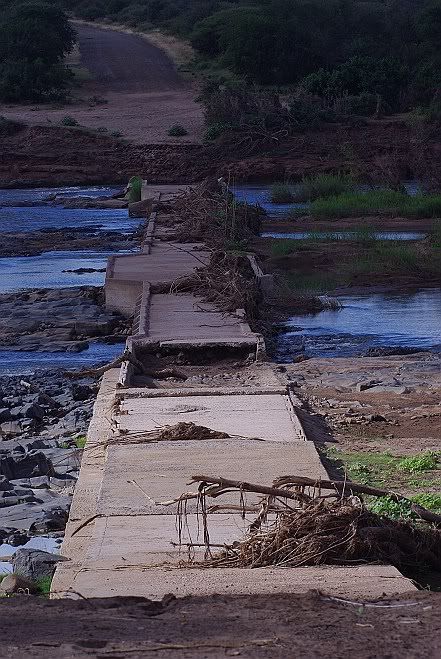 Around Skuks
---
Thanks Hilda and Pumbaa.
Let's see if I can finish this TR.
Another one of those butterfly spots as I call them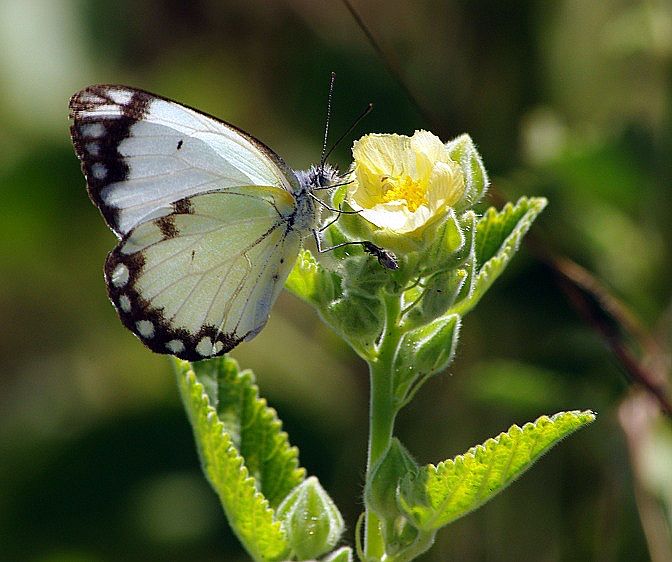 This time there was a moth amongst them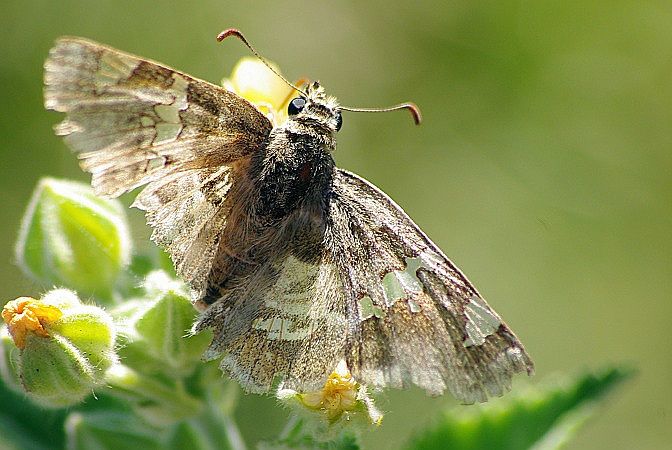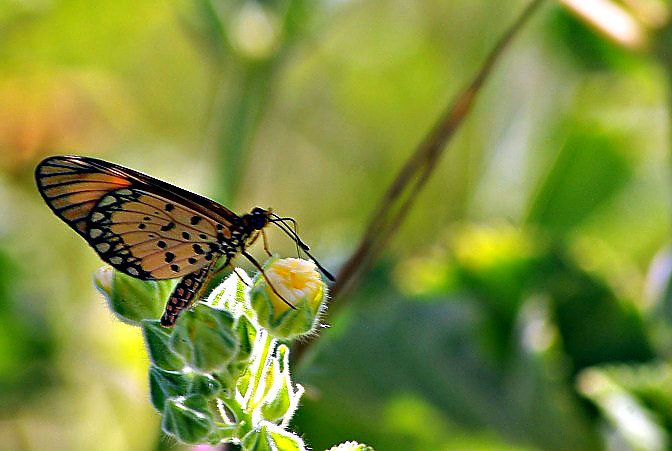 And then blessed to see another lioness, but she was not in the mood to turn around, and disappeared into the bush after a short while. She seemed to be looking for something.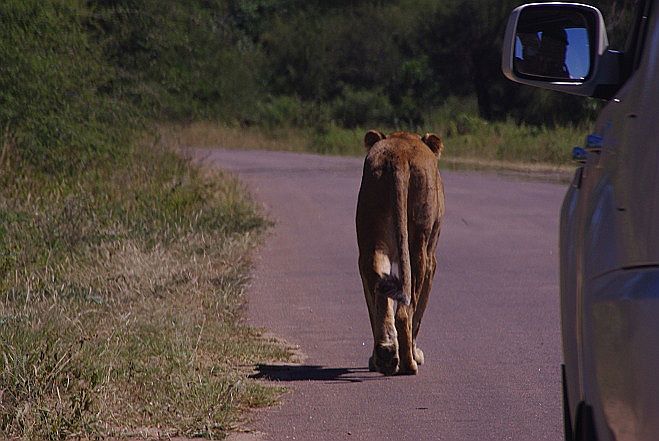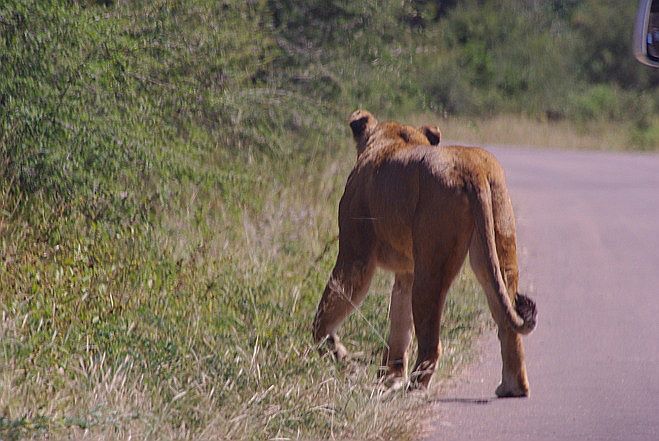 Maybe this-which was not too far away.
And another big attraction-like a magnet- Lake Panic. Time for a last visit.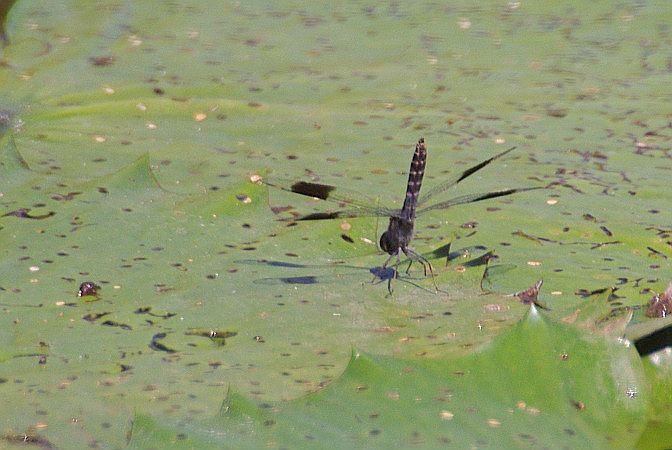 My friend was still there.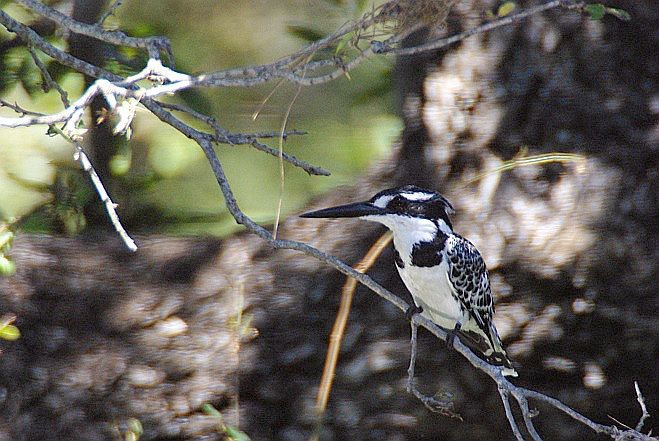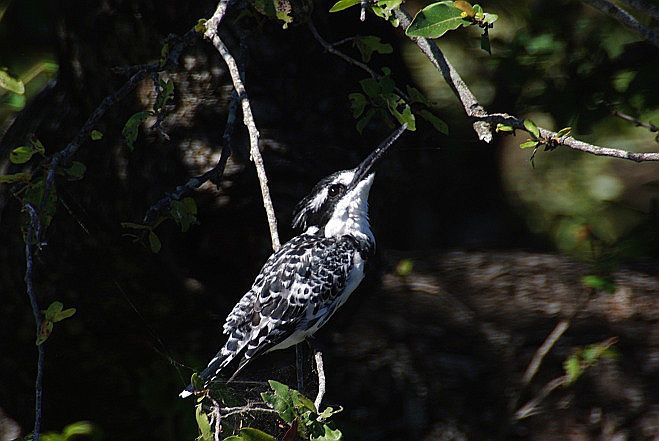 The fish eagle announced its arrival with that characteristic call that evokes such lovely feelings. On the far bank though, and just managed to get it.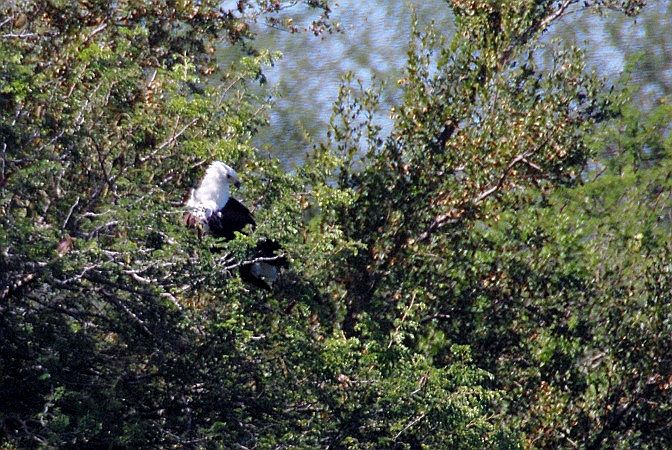 And then the one bird that I had missed on my previous visits-the Green backed heron. It was skulking in the bushes, and I was lucky to have even seen it.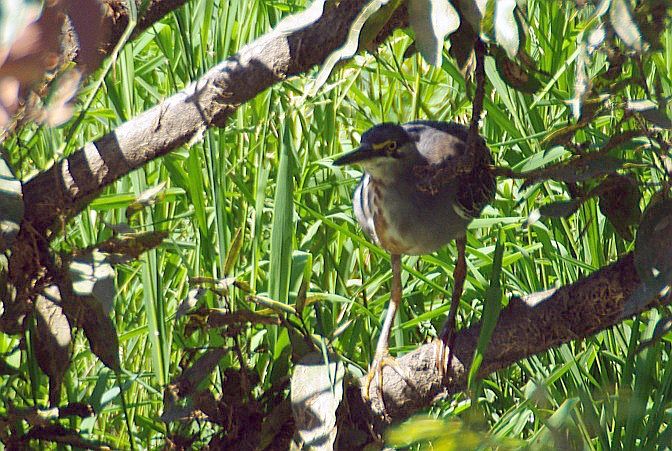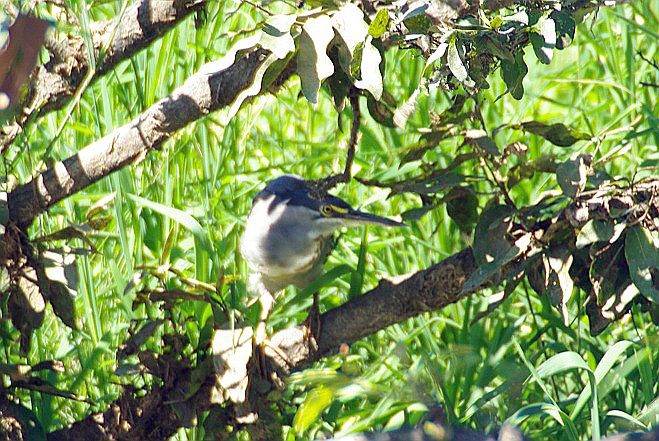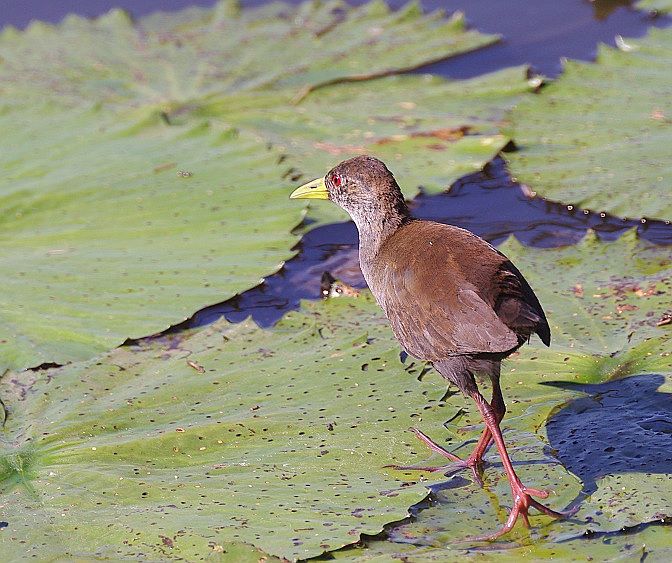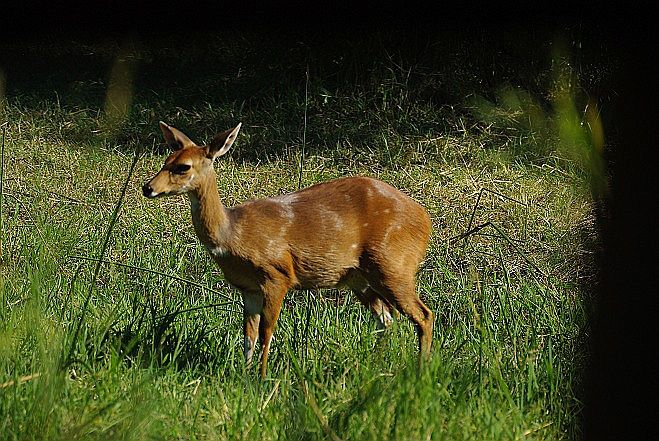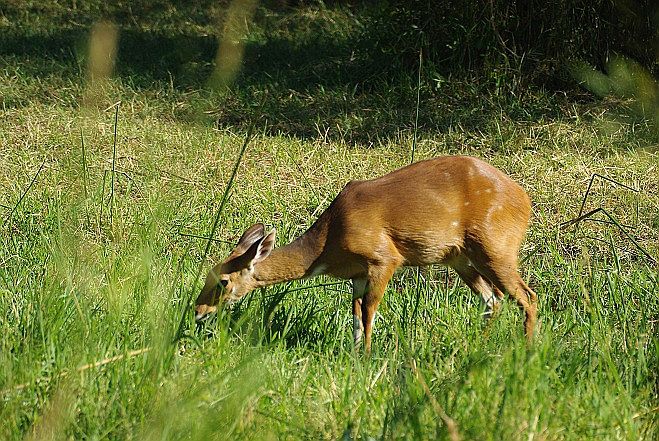 ---
Thanks H&H- That's Hilda and Heksie, just in case you think it Handsome Hunk or something like that.
Let's try again-to finish this TR.
A last batch from LP.
Just love watching the Jacanas, they are sych interesting birds, and one day I will strike it lucky and see a male with all his chicks gathered under its wings.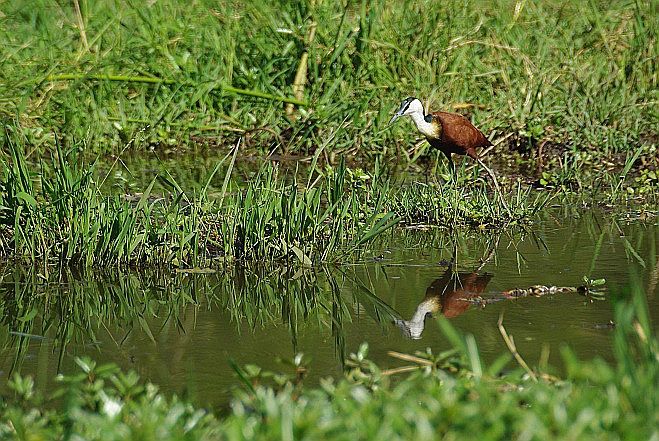 And instead of a Brown wooded Kingfisher,it was replaced by this LBJ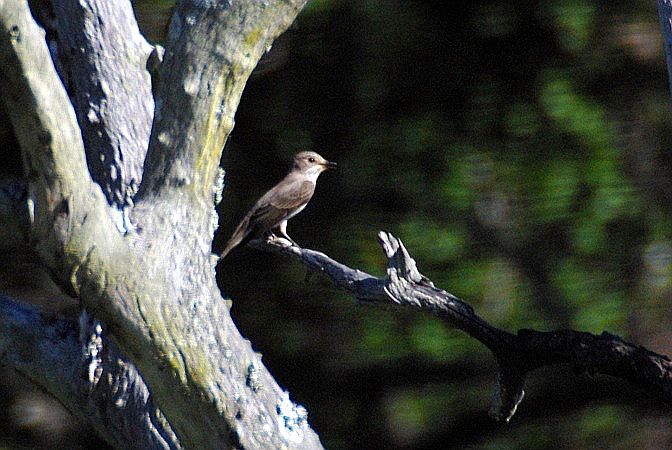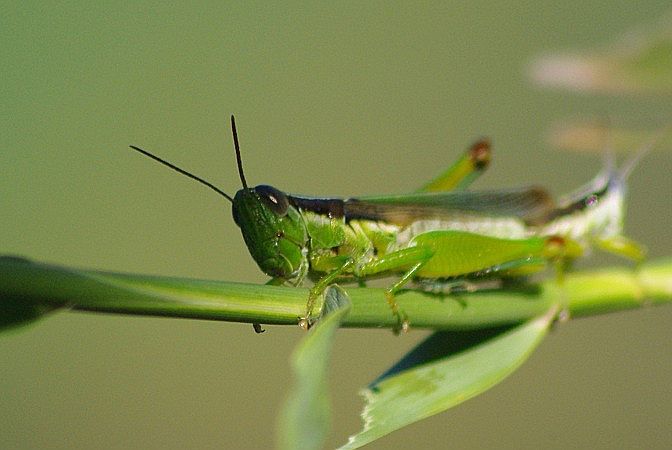 And for those of you who like LP, there are plenty of these about.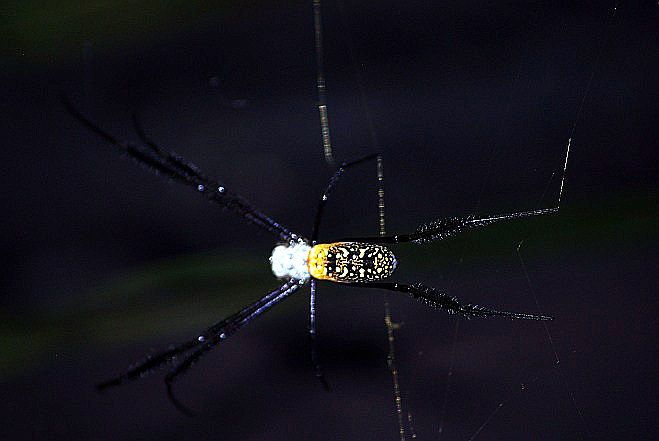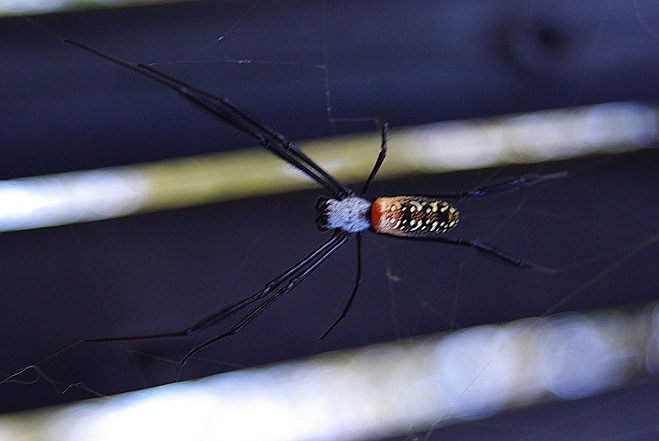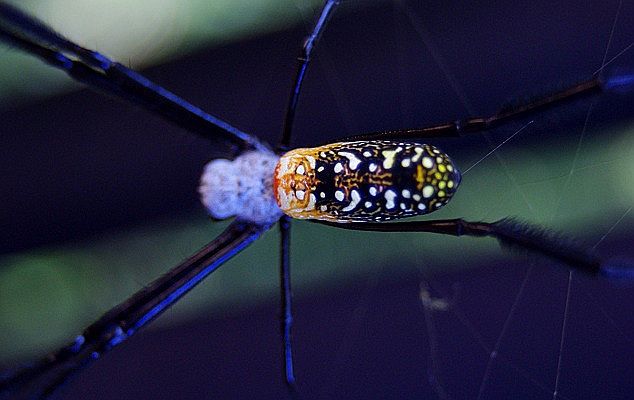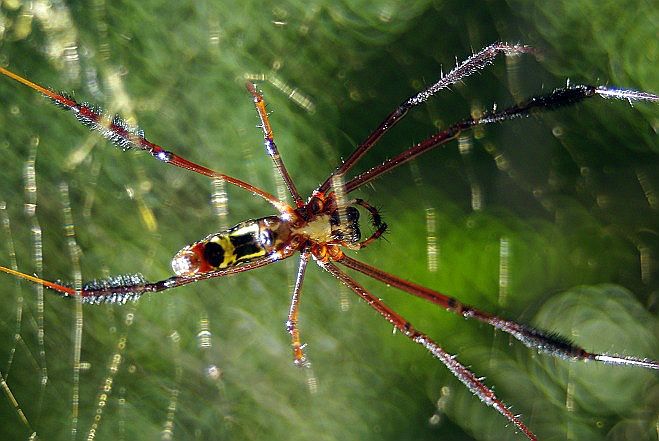 (OK, now I've gone and ruined the friendship
) These spiders have such beautiful patterns, well worth having a good look. They are all along that path to the hide. I think I counted about 5 in one spot.
A last visit to Skuks before heading to Numbi gate, and I usually will try and fiit in a walk along thae river- It has always proved interesting in the past, whast with snakes, lizards, green tree pigeon and a host of fruit loving birds. This time only a lone elephant could be seen in the river bed.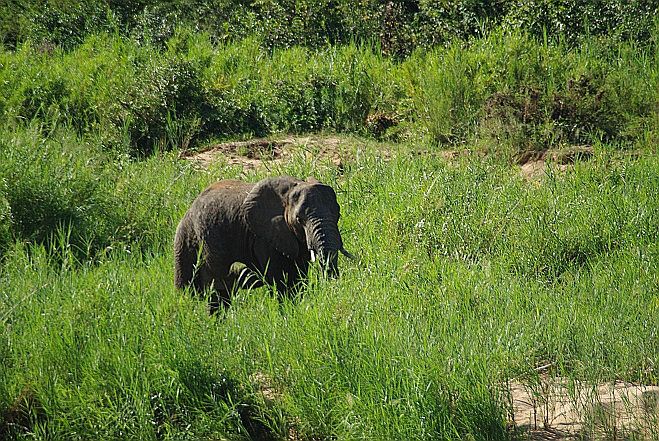 And a Lizard that had caught a butterfly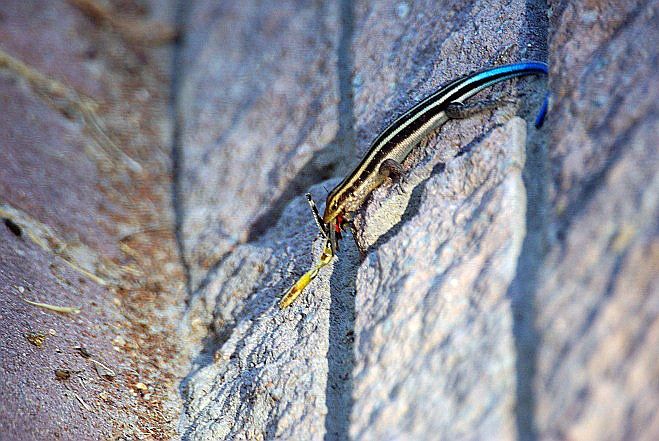 ---
And so onto Transport Dam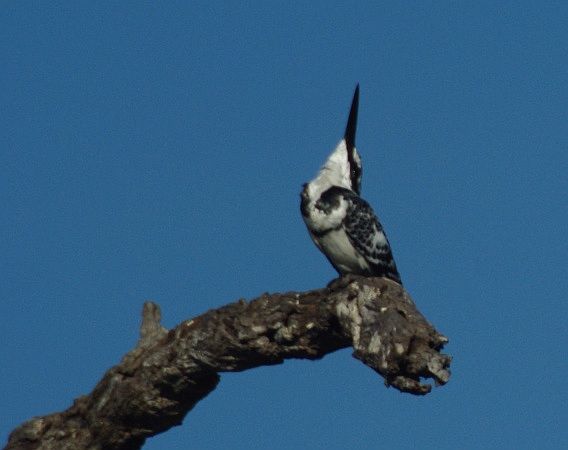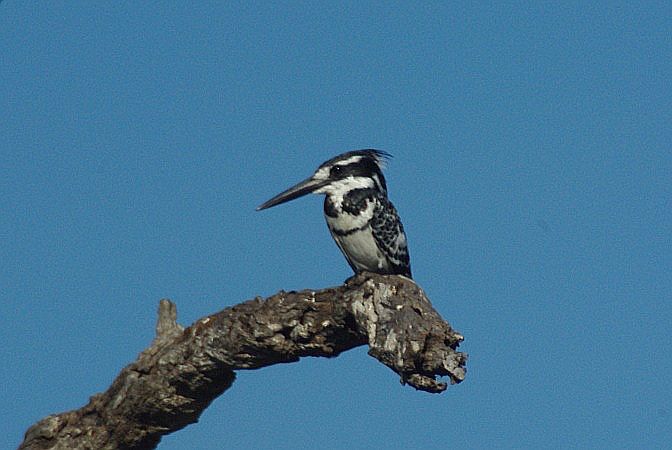 And then Shitlave Dam, where I enjoyed some intimate moments with dragonflies.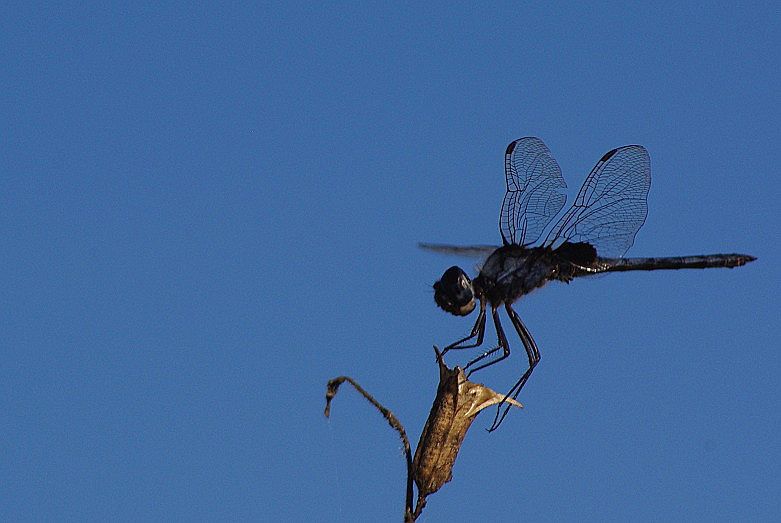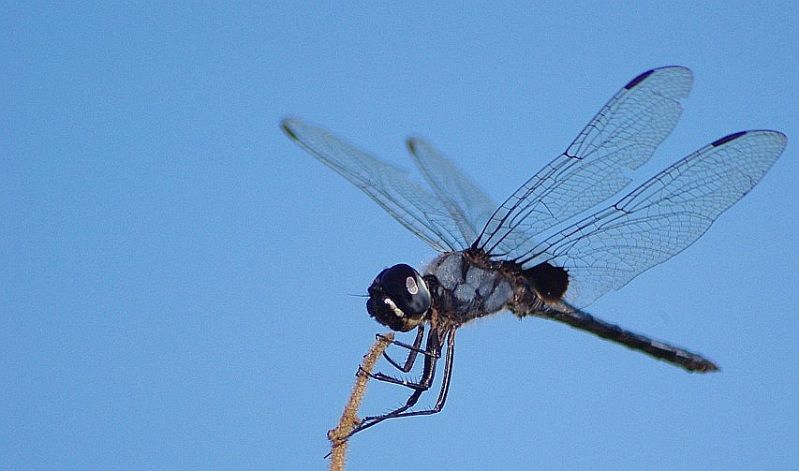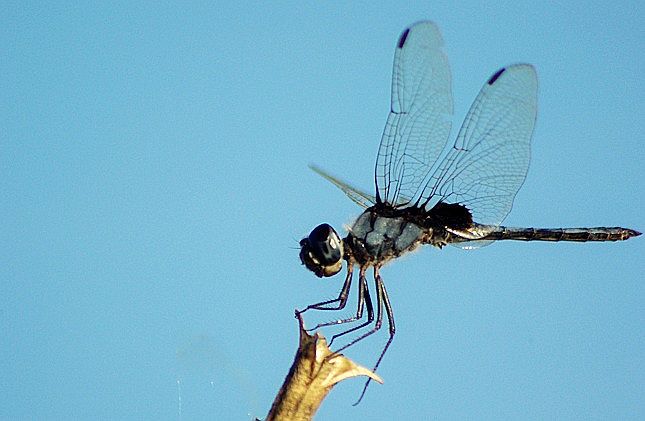 Silhouette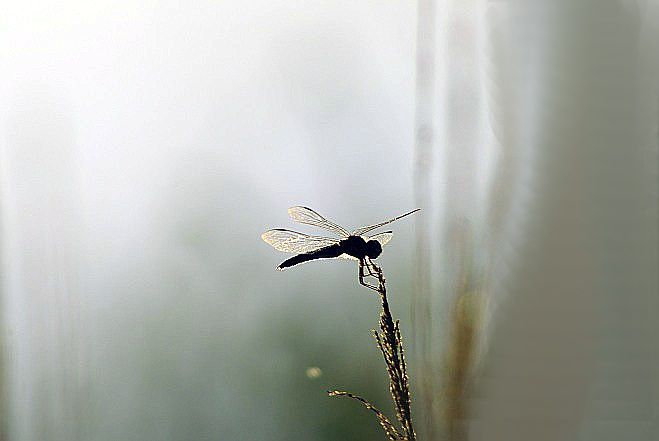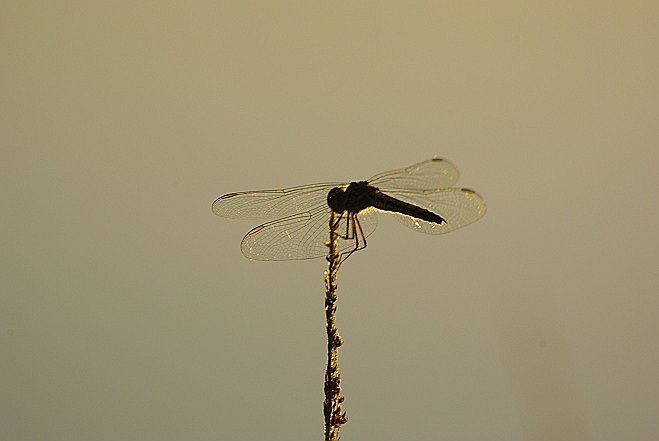 Flowers
And my resident friend was there to bid me farewell until next time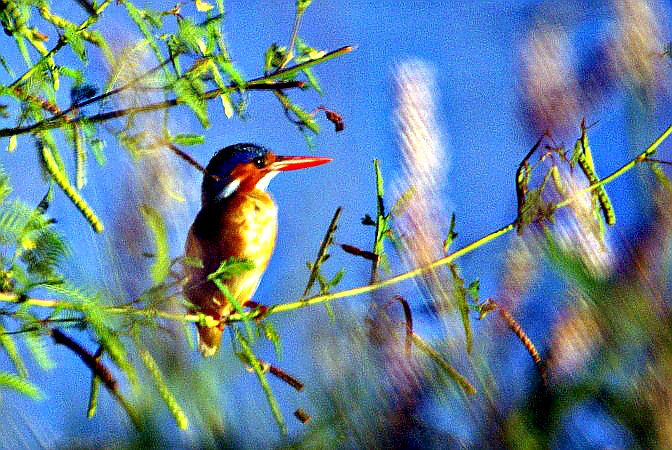 He looked splendid with the sun shining through his beak
Off to Numbi Gate, with beautiful sunset to keep me happy and assured that it will still be here next time I come for a visit.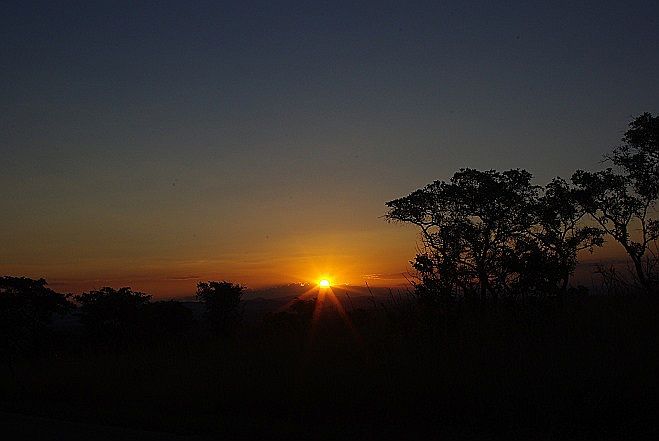 Thank you to all who joined me on this someaht sombre trip, for all your comments and interest. This was painful, re-living those special moments, and which always awakes a desire to go again. Hopefully it will not be too long. June/July maybe.
I love the Kruger Park.
Now to go and start reading other's TR's.
---
Some wonderful bird sightings on this trip Noel! ( I only just caught up with this TR, and it's already finished!
)
I'm especially
about the pygmy geese! (I'll have to get to Leeupan sooner rather than later...)
Just two things:
These okies are actually Amur falcons... Pygmy falcon doesn't occur in the KNP.
sighting nevertheless
noel wrote:Then across a tree with quite a few Pygmy Falcons. A wonderful sighting, as I admire these lightest and smallest of our raptors. I counted 7 of them in the tree.
And this, I think, is a brown snake eagle
noel wrote:This I thnk is a Martial Eagle.
---
---
Who is online
Users browsing this forum: adw and 5 guests