So here goes...back at work and not happy about it at all

It started in September 2011 at a braai at my house...beers led to wine, wine led to gin, and inevitably gin brought the great idea to finally do the long-dreamt-of north to south Kruger road trip. I booked it the very next day even before the hangover subsided, and so it begun.

The fellowship consisted of 2 big Kruger fans, and their wives....one of which was visiting the park for her first time, the other (I dare to say mine) had been systematically driven from "yes Kruger here we come" to " hell no I don't want to go" due to the lack of any camping expertise and adequate equipment (I was a big follower of the 1 tent, 2 chairs is all you need approach.....ok it was all I had) during our student years.

Fortunately for me my friend is a camp-master....So at 8:17 on Saturday the 7th of January 2012, we entered Pafuri gate to start the trip that would ultimately end at Malelane gate 7 days later.

Day 1: (photos will be resized and posted in due course)

I haven't been to this part of the Kruger ever since i was about 10 so for me, the trip already was a success. Our first night was booked at Punda Maria, or the angel of the north as she is often referred to....(or maybe should be)
At a snail's pace we made our way down to the park. First stop was the Luvuvhu river......Although i received quite a few jibes from my wife regarding the wiseness or lack thereof to go to the Kruger in a tent, in January, in the north.....I wasn't quite prepared for the sunny wall of hell that greeted me when we got out of the car on the bridge....Nothing like baking tar in 38 degrees to welcome you to the park.

Nonetheless Pafuri Bridge really is a magical place. This being birding paradise we all tried our best to keep our eyes open for that illusive bird (not the world's best birder myself so "the illusive bird" will have to do) in every direction we looked something happened. We saw a lovely 'emo-looking' Giant-Kingfisher on the bridge, as well as a burchell's coucal close to the water's edge. Two turtles, baboons and Njala's in the riverbed made for a lovely first stop.

On the Njala's – This mystical scarce creature (only my opinion) is not so mystical or scarce at all at Pafuri…..We probably saw more Njala's than we did impala. We visited Pafuri Picnic-spot….and it was wonderful to be 4 of only 6 visitors there…..The simplicity of picnic spots up north really is nice sometimes compared to the hustle and bustle of Tshokwane for example.

Crook's Corner was next on our list. On the way we saw an army of Njala's. It must have been one of the most enjoyable lunches I've ever had. The Luvuvhu and Limpopo converging into a big brown flowing spectacle. We sat right on the edge of the water…looking over to both Zimbabwe and Mozambique for what felt like ages. Im not really a smoker…having stopped over 3 years ago…but somehow, it happened. In a REO Speedwagon moment of "I cant fight this feeling anymore….." the fellowship smoked cigarettes on the North-Eastern tip of south Africa on a quite Saturday afternoon.

(I have since….one magical Kruger smoking trip later…..classified this as an error…and stopped again.)

Lunch was abruptly ended by Baboons….or the sound of a baboon (so we speculated) being killed by a leopard close by. In the car, and driving within 9 seconds…. (reports of this sound and the leopard have since been greatly exaggerated ….im not really sure we heard anything now)


Crook's Corner to Punda Maria (70km) was rather uneventful until we entered what we officially called "elephant valley". We saw our first of many just south of Boabab Hill and it didn't stop until we reached the camp. The North really brough it big-time elephant and buffalo-wise…..

We saw a nice family of Ground Hornbills just before the Mahonie-loop entrance close to the camp. This would be the first of many spottings during the week….as for some reason we had some luck finding them.

The Angel of the North, as she has been called, really is a wonderful old camp. The nice thing about camping there in January, is that not many people had the same crazy idea. There must have been 5 tents in the whole camp.

We chose a nice spot close to the fence next to the Sasol sponsored bird-hide inside the fence and watering hole about 10 meters away. Best spot by far. Sitting next to the fence at the fire in total silence after a long day, we watched a huge lone elephant bull drinking for ages. The waterhole really was a popular spot in the area, with Hyena's and herd of 40 buffalo also using it to cool down during the night.

Later the evening I had a wonderful long chat with one of the cleaners at the hide….loving his job (so would I if I worked in the Kruger, but sadly the spatial planning is all done and dusted there) He had a large baboon-tooth for a keyring…almost like the poor man's crocodile Dundee. The baboon caused havoc in the camp a few months before, and had to be shot. The baboon was subsequently cooked and eaten by Mr. Cleaner….except for the lucky keyring tooth I suppose.

Late night noises included buffalo grazing outside the fence and the occasional Hyena, and we quickly fell asleep after a long 1st day. And so it had begun….Pafuri Gate to Punda Maria via Crooks Corner was a worthy first leg of the trip.
---
Day 2: Punda Maria to Letaba
The one thing you don't really think about when (maybe people do....but we didn't) planning to slay the Kruger north to south within a week is the distances involved. Skipping Shingwedzi on the basis of the "we have to skip something" motto was the plan, as our 2nd night accommodation was booked at Letaba.

There is nothing like 175 km through mopani infested landscapes in the heat of the day to make you reflect on these decisions. The day started exactly as planned....with the "coffee-run" at 5:00. We had planned to be out of the gate at 4:30....but Punda is no place to wake up in a hurry...

We decided to do the Mahoney-loop...OK the decision to do the Mahoney-loop was made for us as there aren't exactly many roads around the camp. The previous night, eager to expand our birding knowledge and sightings, we decided to learn some calls....but alas....we didn't receive any successful call-backs from potential mates during the drive. The Tjiree-o Tjiree-o KRIEK parrot call was the most popular, yet sounded nothing like any living parrot or other bird for that matter. The Mahoney-loop really is a nice road. Leopards had been spotted along the route the previous day, and we eagerly scoured the surroundings, purposefully ignoring the countless impala that didn't get the memo.

On the way down towards Letabe, Babalala was our first stop, a nice quiet picnic spot suddenly popping up out of nowhere. There were large elephants in close vicinity to the spot, which made this stop worthwhile. We had another stop at Red rocks near Shingwedzi, with some buffalo chilling in the pools to escape the heat of the day. The mighty Shingwedzi River is not as mighty as I remember, and was in the poorest state of all the rivers we crossed southwards.

The many watering holes next to the H1-6 really are the best place to spot something interesting along this route. Close to Mopani rest camp there are quite a few and you almost want to start signing the Lion King Soundtrack at each one. Zebras, Ostriches, Wildebeest, Giraffe, and an elephant chasing a family of warthogs away from 'his' watering hole was a very nice change from the usual Mopani-veld.
It was around 15:00, after nearly 6 hours in the car that we stopped for a break on the Letaba Bridge. I love getting out on these big rivers, as there is always something going on.....it would ultimately also be the place of Leopardgate...a weird and unexplainable occurrence that would be talked about for years to come...but that only happened the next morning so later....

From the bridge to the camp really is a nice short drive with lots of opportunities to see something. Marabous, Fish eagles, baboons, countless hippos and a very large herd of elephants in the river livened up the tired souls in the Pajero. And then...

Background:

"The curse of the leopard" or "maldición de la pantera"…..as it is also known as…(it just sounds scarier in Spanish for some reason) is the phrase used to describe our terrible luck in finding/seeing/spotting a leopard in the Kruger the last few years. 5 trips and counting it was....not even seeing a housecat that even resembled a leopard. I was hopeful of breaking this terrible curse, but much like a teenage girl who has fallen too many times for the good old "I love you" line from guys seeking only one thing...scared of putting myself out there leopard-wise......if there is such a term.

Although I must admit, 9 cars juggling for a position on any giving time may not be the best and authentic leopard spot in the Kruger I would have taken seeing the tail of a leopard 300 meters away under water. The German lady didn't think much of my Jerry Maguire inspired "Shut-up, You had me at leopard......YOU....HAD...ME...AT ..LEOPARD" response to her pointing out its position, peacefully sleeping next to small stream down from the road.

The curse had been lifted!...leaving only the "blasphemous curse of the Cheetah" or "blasfema maldición de los guepardos" (also much scarier in Spanish) left to be conquered. Yes, yes, not very good at seeing cats.

At camp, we again got a very nice spot right on the fence. Letaba is probably my favourite camp for camping. Enough shade all round and such a beautiful camp. We saw 2 Scops Owls in the trees above our tent at dusk, and were visited by 7 Hyenas throughout the night at the fence...very nice company while braaing compared to my normal neighbours.

Sunset was spent having Gin Twists (Lack of enough tonic and lemon, so used granadillas for flavour = success) along the river talking about the leopard, who had by this stage graduated into the biggest leopard north of Australia followed by the best swim of the holiday so far. Okay so it only had to beat Punda Maria but still. Day's 3 itenary was quickly planned after dinner, and after a final late night walk in search of anything that breathes, we went to sleep 6 metres away from a couple of Hyenas laying down on the wrong / right? side of the fence. Day 2 in the Kruger will long be remembered for finally seeing a leopard, for conquering the Mopani-veld and well...because you always seem to remember every trip to the Kruger.
---
So at long last I got all my photos sorted out. I will start uploading the best ones with the next installment of the trip report


Day 3: Letaba to Satara

Coffee run to start the day at 5:00....could not miss another opportunity to visit the Letaba Bridge, so decided to just go and park on the bridge for sunrise combined the well known ritual of the "Good-morning Kruger" cigarette. Again, you gotta love the north....2 hours on the bridge, only 3 cars drove past.
Wish I could see the river now with the floods.....as it was acting decidedly more gentle 10 days ago. Saw some nice crocodiles under the bridge, as well as an African Hawk-Eagle sitting on the riverbed. A huge hippo suddenly emerged from the water and also chilled for a while on the banks...
Everyone was minding their own business, with the fellowship stretched out on the bridge (between the yellow lines of course) all searching / thinking / contemplating different things. It was at the northern edge of the bridge that "Leopard-gate" started....We all heard the sounds somewhere in a small donga along the river's edge. We searched the banks in search of the origin but alas... Due to our collective poverty in identifying bird-calls.....this sound was immediately identified as two Leopards mating.
The crucial thing to always remember when following the gung-ho approach in identifying sounds is to guess first. The first guess or tactical classification of a sound....in this instance leopards mating, somehow immediately gains the ascendancy due to the lack of creditable alternatives....so it really is worth your while guessing big, like leopards mating....instead of going for the safe bet of Pheasant for example (Make no mistake...this was no pheasant)
My Leopard guess was beginning to annoy everyone, resulting in me to being left alone in search of the two lovebirds. This sound was never heard again during the week, which only contributed in strengthening my point and adding oil to the Leopard discussions throughout the week...Maybe seeing a leopard yesterday and breaking the curse went to my head.... it definitely wasn't leopards.
We drove via Olifants-camp to Satara, as the view from the camp is always worth visiting when you're in the area. Next stop was the mighty Olifants-river... I've grown accustomed to calling every river mighty....guess there are worst habits than that...
Had the highly recommended cigarette break on the bridge, while around 20 elephants frolicked (I know....surprised myself too with that word). Had a nice chat with 4 british tourists on the bridge coming up north from Skukuza....burnt red all over and complaining about not even seeing one Wildebeest. He relaxed after buying our explanation of a Wildebeest to be the poor man's Buffalo...Cheered up he left for Letaba. I wanted to tell him about the mating leopards at the bridge, but the by now well-known looks of "Let it go or else" of my companions made me decide otherwise.
We settled in quickly at Satara. All the spots along the fence had been taken, so we settled for a spot where we would have some peace and quiet. The fellowship had since voted to stay 2 nights at Satara in order to take a break from the so far daily camp demolition.
Took probably one of the most enjoyable drives ever later the afternoon.....misjudged ourselves with the distance, and ended up arriving 20 minutes late at 18:50.....took a lot of talking to explain that we were innocent (against all clear-cut evidence). Took the Orpen – Muzandzeni loop, and saw lovely Rhinos and a Civet with Elephants, buffalo and 3 turtles being other favourites.
We had even more luck inside the camp spotting an African Wildcat and a Honey Badger while sitting around the fire. The badger took a nap under a thick bush around 10 meters away, between our tent and the first bungalows. We followed it for a while but the bugger was in no mood for company, and we left it alone after getting the message. He returned later that night, singlehandedly destroying our dustbin in search for a snack. Must be one of my favourite animals....tough, tenacious and not to be messed with, almost like someone living on the wrong side of the Daspoort Tunnel in Pretoria.
Later the night we followed the prrrp of a scops owl and found it sitting close to the swimming pool before having a last-one for the day at the fence while the Hyenas were patrolling as usual.
Day 4 had been officially branded as Lion-day, as we were still awaiting our first lions, and somewhere in the back of my head I was beginning to wonder about the "frightening curse of the lion" ......soon dubbed "maldición meido del león" for theatrical purposes. Surely not....that can't happen, not in a week, not in Satara.
---
Test 1 Really hoping this works....Emo kingfisher!! Ive been struggling for a while with this photo resieze stuff....hope all the hecklers (you know who you are) will be satisfied soon
---
Day 4: Satara and Surrounds
Sunrise on the 4th day was declared the start of our own Helm's Deep. One long epic day against overpowering odds to ensure that we can tick lions of our list....ok not really, but we had to get ourselves psyched up for Lion-day. The team had one by one been affected by some dodgy cold we picked up during day 1 to 3, so the coffee run was done a little bit later than usual to give everyone a chance of recuperating before going out on a longer drive.
We decided to start where all aspiring lion seekers start, the S100. A clear-cut case of implementing the age old saying "When in Satara, do as Satarians do". The plan was to drive for a late brunch to N'wanetsi picnic spot. This (the brunch) was an epic failure due to the limited stock available in the Satara shop... If I had a rand for every time one of us cursed at the shop during our two day stay in Satara......ok I would have R7....not the amount I had hoped for but nonetheless unimpressed with the shop.
The S100 delivered big-time, but like any well-respecting lady kept holding her trump card well hidden on the first date. We had glimpses, oh yes we had glimpses, as she expertly kept us interested all the way. A few passers-by told us (We always try the well-respected Kruger tradition of waving down approaching cars in times of desperation. These people always stop, as they think you are stopping them to share the location of a once in a lifetime spot just down the road.......when in fact.....Boom! (That is the moment it dawns on them) We have nothing to offer...but we are in fact interested in whatever they saw!)
Ok....so a few passers-by told us about a couple of Lions at one of the watering holes next to the road...so maybe this guy saw us coming...for try as we may we could not find them. Some Rhinos softened the blow a bit....but every now and then someone swore they could hear the wind whisper "maldición meido del león". Some day for dramatical effect I'm going to tell my kids that their mother started crying in desperation....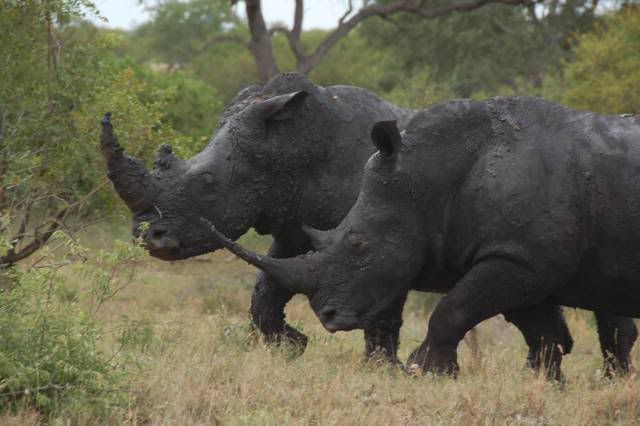 The brunch by this stage was lunch, and our supplies consisted of a bag of cheese curls, warm water and a few cigarettes, not quite what we had in mind but really all you need for a successful stop! Rejuvenated we continued our quest.....and low and behold!
When compared to the conniving S100 which kept teasing us with possible success, without ever buying a drink of her own....the H6 would best be described as an already tipsy college angel who had been around the block before.....and it didn't take long.....1km from the Sonop watering hole the curse was avoided. A Lioness with a zebra-kill under a tree in the heat of the day. Her accomplices had left earlier, so we heard... (We expertly decided that they were fetching the cubs). Although she didn't give us anything in terms of performing a bit, we didn't care, and watched her hoping for the return of the gang until we couldn't stand the heat anymore. It was about 14:00 when we returned to Satara for a quick swim, intent on returning to the spot later the afternoon.
While stocking up on ice (maybe the only thing Satara's shop had in good supply) for the afternoon drive, we ran in to the same Indian couple that camped next to us in Letaba. He had left us some chilli lamb sausages one morning before leaving, so this gave us a great chance to thank him for it. Not content in only providing us with breakfast....he told us of some lions on the S90. So faced with the dilemma of choosing between the tried and trusted H6, and the mysterious, yet enticing S90........
I you were watching a movie now, the screen would immediately fade to black, with the next shot opening showing 4 persons in a Pajero driving north towards the S90 while signing "If you like pina-coladas.....and lions next to the road". For the last time I promise....Now when comparing (Lion-wise at least) the S90 to the tipsy angel that was the H6 on the 10th of January, then the S90 bluntly put will be a stripper already on the last chorus of her song.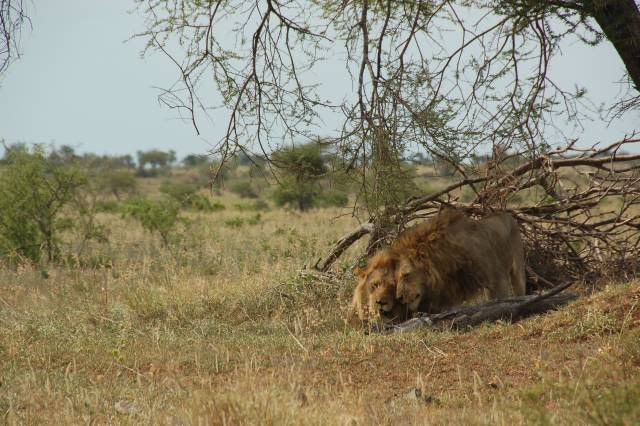 "Afternoon" she said with a husky voice (She being the S90 today) "I heard a rumour you were on the lookout for lions...Yes I've got lions, oh Hell yes I've got Lions". And did she deliver, we came across a pride (ok not alone, the Indian was a sharer) lying under the only shady tree close to the road. They only moved when in search of shade, rotating around the tree. Good enough for all of us after a long day on the road. We sat there for a long time until the afternoon traffic got too busy, and then left for camp, eager to make the 18:30 cut-off today.
These tow were chilling about 80m from the lions.
I you were watching a movie now, the screen would immediately fade to black, with the next shot immediately showing 4 persons in a Pajero driving south towards Satara while signing "Yes I like pina-coladas.....and lions next to the road". And yes, it would be a good movie.
Back at camp we followed the daily routine of fire at sunset, followed by a Chocolate Vodka shot each with everyone toasting their favourite moment / spot of the day. The lions obviously got a mention, but being the softies we are they had to share top spot with the family of dwarf mongooses that came visiting our braai area. The normal late evening walk was quiet tonight. No owls, but we saw some water turtles and the usual Hyena. With the lion monkey off our back, day 4 was toasted as a huge success...until it started raining of course in the middle of the night but oh well, you can't have it all your way.
Not the best photo but it was taken the vodka on a long day...
---
Had a stare-down with this fella on the S100....I couldnt take it anymore after 45 minutes...(think because he is cross-eyed....and had to concede defeat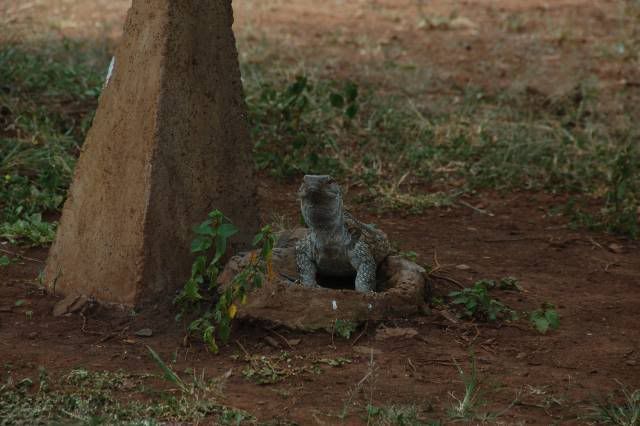 Also at camp...coming for their afternoon drink at the tap next to our tent
Invited them for Vodka...they were having none of it
---
Punda and everything after (Revisited)
@ Pumbaa, Linda, Lionqueen & Mouse, Thanks for reading and following my first trip report! Can get use to this daily TR routine rather than the usual day job.
It took a bit longer than expected going through all the photos and resizing a few to post. Here's a few taken at Punda and Letaba.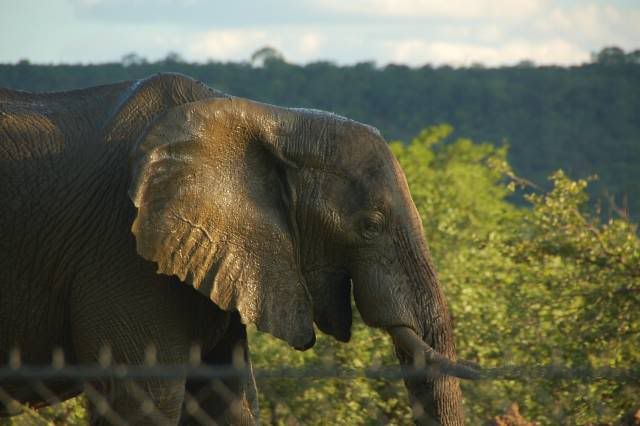 View from the braai area at Punda, great start to our "fence-game-viewing during off-times" schedule
Punda's watering hole a few minutes later
Something for the ladies! This spot received the plaudits at Letaba's Chocolate Vodka "spot of the day" ceremony. What a bunch of troopers
---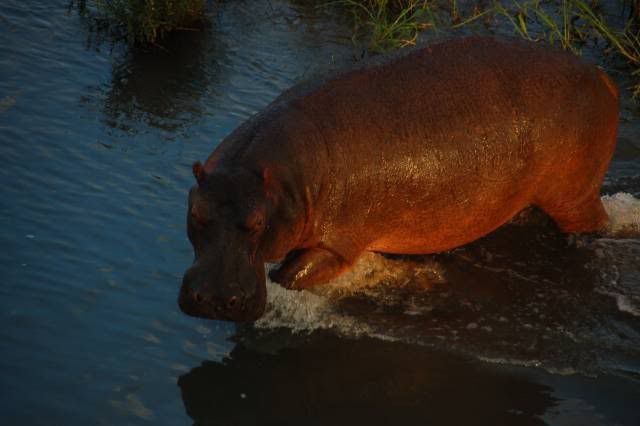 Letaba Bridge on the morning of "Leopardgate 2012......
---
Day 5: Satara to Skukuza
The fellowship woke up on day 5 with that great old feeling of satisfaction. Sitting at the campsite with the by now scratchy-throat-inducing morning cigarette with a coffee, trying to identify a bird-sound that has been taunting us throughout our stay in Satara, one could sense that all our expectations have been met......... or exceeded. The main curses were avoided meaning 2 more pressure free days. (When you've been talking up this roadtrip for 3 months...it really had to deliver)
We left Satara (We all have our favourites, and well Satara has never been one of mine, but these last two days she forced me into changing my opinion of her. Much like any good rom-com recipe starting off with "We've had our differences, so I don't really like you", turning into a "maybe I was wrong about you" (followed by a pause and a soapy-style stare into the abyss) to the well known rom-com conclusion of "Where were you my whole life! Even with the few run-ins we had with her shop factored in, I now hold her in high regard.) Ok before this gets soppy.
We left Satara heading south towards Tshokwane (Cant drive past Tshokwane without stopping and almost signing Tradition.......tradition......tradition from Fiddler on the roof) and just after the S100 turnoff, Satara gave us a parting gift of 2 lionesses sleeping under a thick bush next to the road. While this was technically on the H1-3, it was so close to the S100 that the classy old lady was credited with finally providing us with a glimpse of her goods.
After brunch/lunch (we are always late) at Tshokwane, we almost struck it lucky with our own "battle at Kruger". A brave guy in a Toyota bakkie came a little too close to comfort to an elephant.....I was already dreaming of 500 0000 Youtube hits (thought about simply naming it Elephant vs Hilux...... (with a classical yet dramatic musical theme in the background) or maybe a small slot on Piers Morgan or Oprah's new show telling the gripping tale to the world!
Alas, it didn't happen for me on day 5, as the Elephant didn't hold up his end of the deal. While there was flapping and show-talk, there was no action....and thus no book deal for me...unlucky for us, but a good end to the story for the Toyota-driver!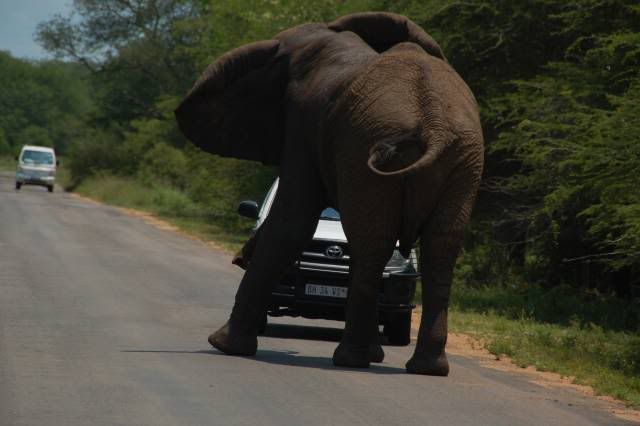 Settled in quickly at Skukuza, even saw a boomslang in the tree above our tents (by day 5 we had evolved into a deadly highly trained camping team, able to construct a state of the art campsite within 5 minutes, in total silence) and after a short rest (dodgy cold revisited) we were ready for the afternoon drive. We crossed the mighty Sabie again towards the Maroela-loop (that was the plan). It never realised as we came upon a leopard on the H1-2.
Yes, a leopard. By this stage I was ready to chuckle at "maldición de la pantera", but knowing all too well where it got me the last time, I kept to myself. There was a bit a traffic jam as every single car in the Kruger wanted to see it lying under a tree, but luckily we stayed around for a long while, and saw it climb a Maroela tree (stopping for a photo) to fetch an Impala caught earlier. The photos didn't do it justice, but this leopard had vodka written all over it.
(Ok so Letaba Leopard broke the curse, and duly received the vodka plaudits that night....When comparing the two spots - One vodka shot was more than enough for Letaba-Leopard. Leopard number 2 required, no....deserved a Chocolate vodka fondue!)
Back at camp we had a nice sundowner on the walkway next to the river, followed by the usual vodka ceremony. The ceremony had a Titanic-Oscars feel to it, as the Leopard made a clean sweep of the awards. Drinking 4th, I was almost embarrassed to also say "leopard" as well, but I forced it out anyway.
The Late night camp walk was a success. Of all the times to leave a camera at the tent, we chose this night...why!!!! Found a family of Thick-Tailed Bush babies climbing down from a tree into the camping area (2 meters away). Followed them for a while, two of the kids had a scuffle the whole night, so they were always easy to find. Saw another couple close to the river on the late night walk, chilling in a tree close to the shop.
These bush babies were just too late to earn a possible spot of the day entry, giving birth to the classic timeless phrase "Always the bush-baby never the bride". Ok it wasn't timeless, or even funny. I was quickly told to shut it, thus ending day 5 on the roadtrip.
---
Day 6: Skukuza and surrounds
Once more unto the breach, dear friends, once more! Day 6 had arrived, our last full day on the roadtrip, and we were determined to make it count! That bloody boomslang we saw yesterday made a serious dent with regards to my street-cred during the night, so I was eager to shift everyone's focus onto bigger things.
(Woke up middle of the night with the tent open, and saw a small green snake poking his head into the tent....proceeded to make unmanly noises, waking up my wife....who first slapped me, then identified the "snake" as the little material string attached to the zip of the tent...bastard!)
My reputation as a camel-man (OK I'm the only one who believes that I reserve that reputation) in tatters, the coffee run started. We never got the Maroela-loop yesterday thanks to the leopard....so we decided to give it a try. (In truth, as navigator-supreme I decided, but don't you think for a minute you get the credit on a good drive, no, whereas after a quiet drive they are like a pack of Hyenas on my back)
Now I don't want to start sounding like a broken record, nor did I have any intention of calling my first trip report "Leopard spotting in the Kruger".....but I'm beginning to think that maybe I should have. My camel-man reputation might have been dead and buried since my female-like-shriek last night, but its ashes gave birth to something even better.........."Arise Sir Leopard (San Panthera), Middle child of Hennie and Ina, He of admirable perseverance and unquestionable skill in locating any panther like being in the Kruger"!!
On the Maroela-loop on a quiet Thursday morning in January I knighted myself as we came upon leopard number 3 on the roadtrip. Busy with his early morning walk in the middle of the road, he staked down his claim for the vodka-ceremony at 6:11. Now, (this really is the last time) when comparing this leopard sighting with the previous days one...well.......again there was really no comparison. This spot was no Chocolate-Vodka-Fondue...no sir....this was Willy Wonka's river featuring unlimited (limited edition) Russian Bear! Watched the bad-ass for a while until it got sick of the road, and disappeared into the bushes again.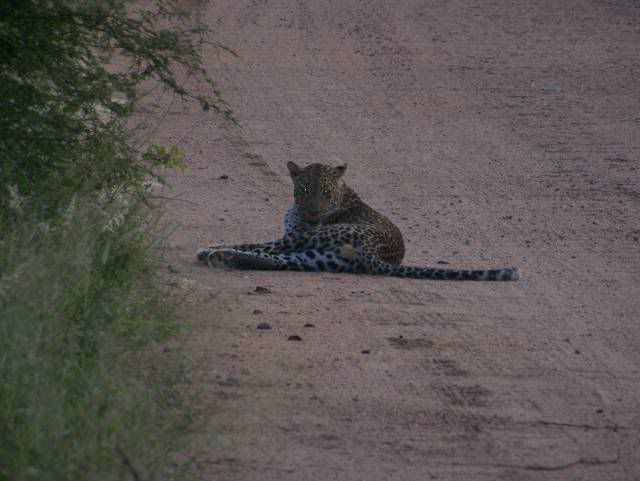 Tired of leopards, we returned to Skukuza to plan the daily long drive. We were supposed to stay in Lower Sabie on the last night, but laziness coupled with the lure of the Train-Restaurant made us change our booking. So we decided to at least visit the Lower Sabie region. Took the S30 to Mlondozi for a killer brunch/lunch, visited Lower Sabie then headed back to Skukuza. While it was a quiet trip in terms of wildlife, imagine Pajero, four persons with just the hint of a satisfied grin on their cheeks, windows down while "Born Free" playing.....much like the Jetta ad.
As free as the wind blows, as free as the grass grows (you have to sign it) we headed south from Mlondozi, Everyone content with life. Made a quick ice-cream op the deck at Lower-Sabie stop...then headed back to Skukuza for a quick nap before the afternoon drive.
Decided to try the area south of the camp....unofficially the last three days have been dedicated to breaking the "blasphemous curse of the Cheetah" or "blasfema maldición de los guepardos"...but by now we were beginning to accept defeat in this quest....so we just drove in search of anything really.....anything turned out to be a pack of around 20 Wild dogs sleeping / playing / chilling next to road!
Now Wild Dogs sightings in this group are so rare, that no-one even bothered calling it a curse..... (Like my childhood dream of hooking up with Jennifer Love-Hewitt.....there is no point in calling it a curse if you don't have a reasonable shot at slaying it) 30km away from Skukuza, 17:40....damn! Wish it was earlier, but we managed to stay for 30 minutes or so, before we had to turn back to make the gate. If got nothing to compare this sighting against...when following the apples with apples motto, I only have one apple.....so the best I could do is say it was the biggest ripest sweetest apple your grandma ever had!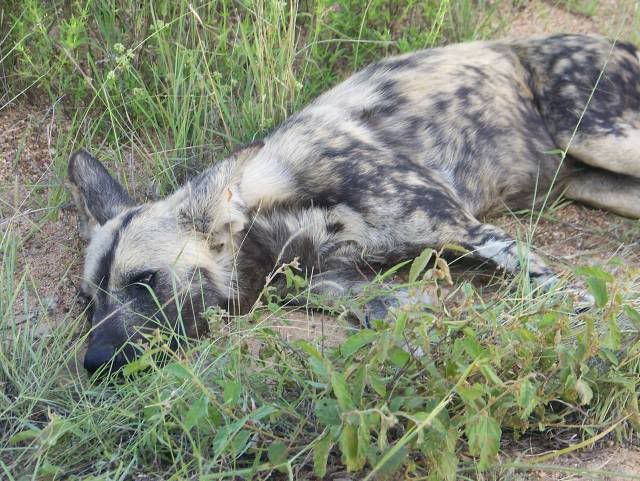 Back at camp we went to the river for the usual ritualistic behaviour of smoking a fine shop-bought cigarette with a coffee at sunset. We almost looked like those angels on the beach in City of Angels, gazing at the sun, just more tired and dirtier and in no way resembling any similarities in anything.
We went to the Train restaurant (what a place) for a great burger, a few gins and the final best-spot ceremony. Titanic vs LOTR: Return of the King as two heavyweights shared the spoils, with some leopard-obsessed group members unable to see the magic of the Wild Dogs. The Bush Babies even got an honourable mention tonight...but had to settle for 2nd princess.
Our last full day (although we were intent on stretching the final one out) came to an end with a final coffee/cigarette combo (During the week this combo sentence got too long for everyone to repeat 13 times a day, so it was just renamed "a number 3") and we planned our final day on the Roadtrip.....We still had to say a sad farewell-ceremony to attend the next day.
---
Nothing says "quiet afternoon drive with nothing going on" better than this guy!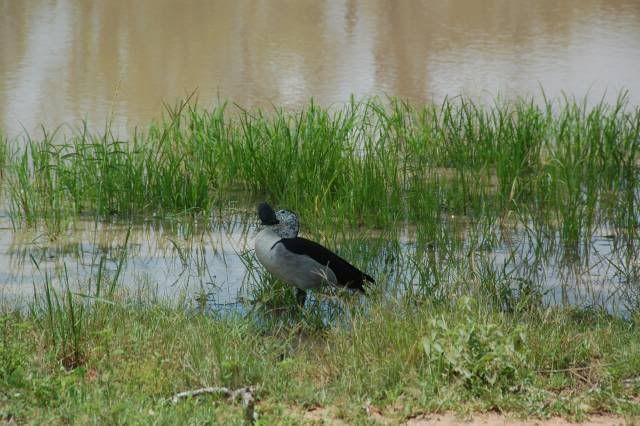 We gave him some attention seeing that there was nothing else
Kruger Staredown number 2: Had to redeem myself after the terrible defeat to the Nazgul-like Wildebeest. Luckily he had the attention-span of a baboon!
---
Day 7: Skukuza to Malelane Gate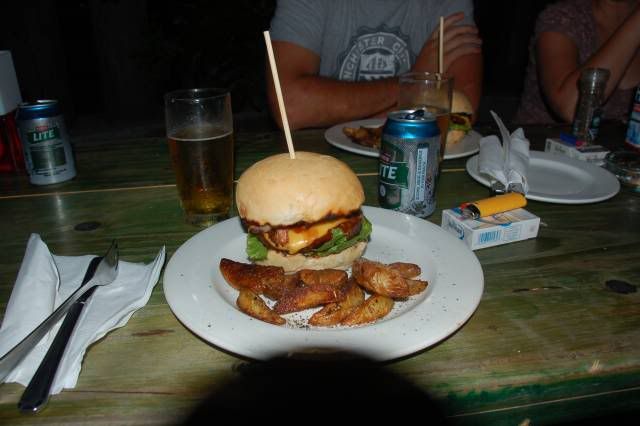 Final Award ceremony at Selati Restuarant....The burger also won an award!!
And on the seventh day....we had to leave. We still had almost a full day in the park before we had to be out, so we decided to stick with the winning formula and do the usual early morning coffee run. Tried the Maroela-loop again as we would be driving south later, and this would give us another crossing-the-mighty-Sabie opportunity. Unfortunately our last day was quiet game-wise, as a rhino was all that we could tick off our list.
That was until......Supersnail....Supersnail (Highlight of the morning when ripping off Rick James's "Superfreak") "She's a very kinky snail; The kind you only find in Kruger"
After demolishing our camp mid-morning, we visited the shop for goodies and a final view of the river before we would set of on our final journey: Malelane via Afsaal and Berg-en-Dal.
We still had a sad farewell ceremony to conduct. When we set of on our trip 7 days earlier, I thought of the fellowship as four persons. A lot had happened on the long and winding road from Pafuri to our current location exiting Skukuza. And as it happens, a lifelong friendship started with a fellow traveller sharing our exact same route....and during the course of the last week, we shared many a long night in the camps we visited, talking plain late-night nonsense, or sharing the occasional joke regarding the sillyness of alcohol-free beer....and today we had to say goodbye.
We had bought the cucumber with the best of intentions 8 days earlier in Pretoria. If I remember correctly someone even said "You can't - not buy a cucumber!" So we did. Throughout the week he had a cosy spot at the bottom of the fridge. He witnessed the comings and goings of many things, cheese, tomatoes, beetroot, bacon, vodka, beers and the occasional brutal fruit, but unfortunately there was always something else on the menu....and so he became part of the group, an ever-present member on the road-trip.
We decided to have a small ceremony on the way to Afsaal at Mathekenyane lookout ....It just seemed to be the perfect place to say our goodbyes. Everyone said a few words, and we recalled the best moments....including almost...almost eating him in Letaba. And so with group softly signing (there were other people so we respected their need for silence) "Goodbye my Lover", the fellowship was reduced to four.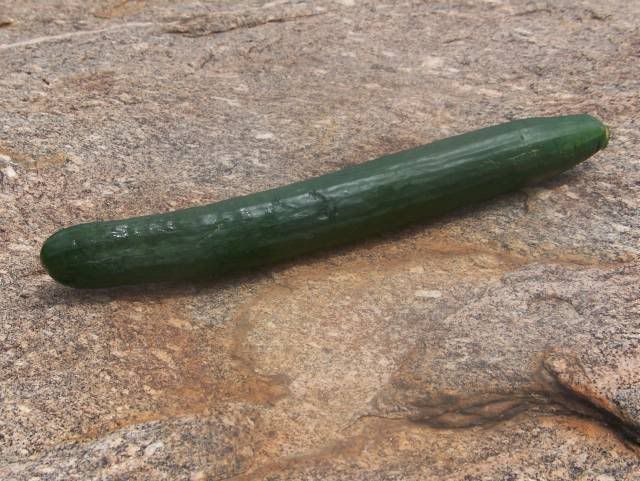 Did we disappoint him? Or let him down? Should we be feeling guilty, and did the judges frown?......It was a quiet car that left for our Lunch date with Afsaal. The mood was livened up for a while by a leopard just before Afsaal. (The 4th leopard in the week, but in terms of rating the four definitely the 4th best [glass half-full approach], lying under a tree and camouflaged like hell) Then memories of Christian the Cucumber came flooding back again..
"I'm so hollow, baby, I'm so hollow ..........I'm so........... I'm so...........I'm so hollow" we continued to Afsaal. Had the usual pancake & cappuccino combo and saw the Scops-Owl sleeping in its tree. Never actually saw it at Afsaal before, so happy it finally decided to show itself! We did a final detour to Berg-en-Dal to see the camp again and to stretch out our time in the park before the curtain came down on our roadtrip 15:00 at Malelane gate.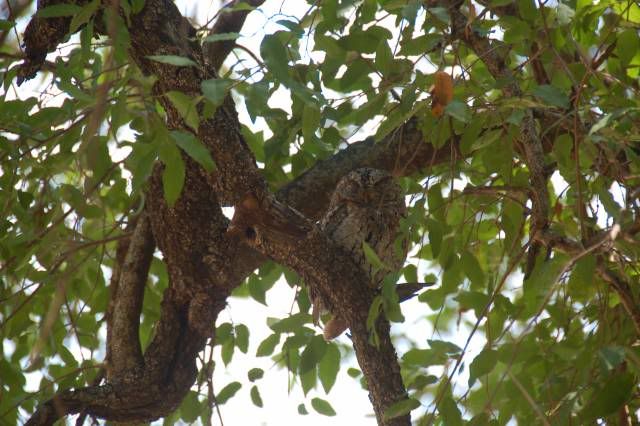 Not the best photo but it didnt want to play along
It had been an epic journey exceeding all our expectations. My wife even called it her best trip ever to the Kruger (Wanted to Tim Robbins in Shawshank-style, stand in the rain staring up while yelling: REDEMPTION!!! Crucial to get Kruger on her good side again for future reference.
We had slayed the mighty 3 year long curse of the Leopard! We had avoided the frightening curse of the lion........and in good old tradition my personal Mordor: Seeing a Cheetah!!! Was not achieved..............thus giving me a reason to come back soon on another attempt of ending the longest outstanding tick on my "things to see in the Kruger" List.
The group parted company in Nelspruit as we had a wedding to attend that weekend, the wedding responsible for allowing us only a week to do the roadtrip. Luckily we have another wedding in Mozambique in April, meaning we would be driving past Komatipoort on the way back, meaning only one thing...."blasfema maldición de los guepardos" here we come!!
Thanks to all for reading and following my first trip report. It has been a lot of fun reliving the trip again, almost felt as if I only left the Kruger now.
---
---
Who is online
Users browsing this forum: No registered users and 3 guests