Photographed in Pretoriuskop October 2007.
Dec '11 - Storms River
June '12 - Berg-en-Dal
---
Virtual Ranger

Posts: 169
Joined: Sat Sep 17, 2005 6:28 pm
Location: S25 59.901 E28 06.513 - SA
Contact:
This was at the loop close to Punda Maria near the Dzundzwini viewpoint. Isn't the flowers just beautiful?!
Pictures taken 21 September 2007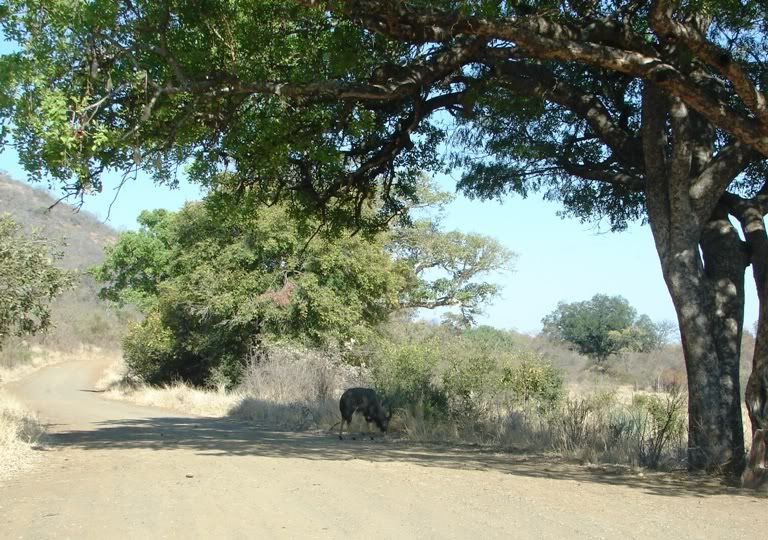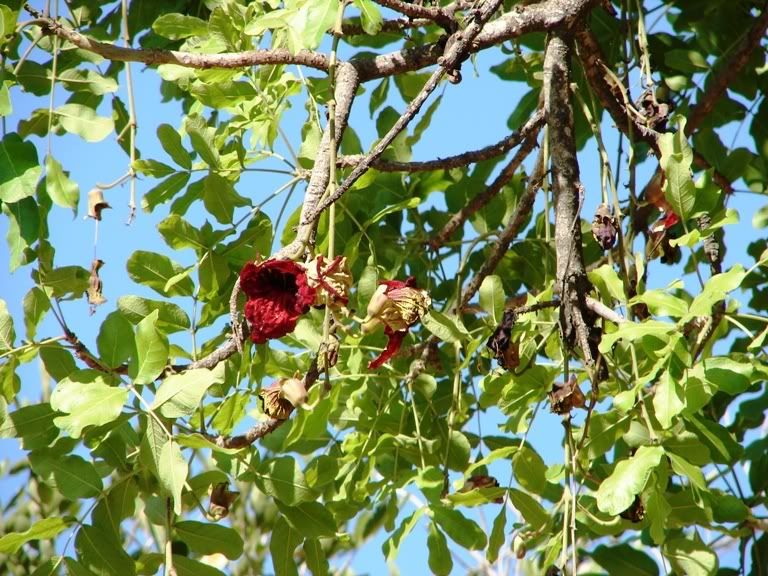 ---
Virtual Ranger

Posts: 604
Joined: Fri Dec 30, 2005 10:33 am
---
Virtual Ranger

Posts: 1848
Joined: Fri May 12, 2006 4:10 pm
Location: SA
Contact:
Kigela Africana

Description: A large tree with smooth grey bark. The large flowers are borne on pendulous stalks and are maroon. However attractive, they have a foul smell. Ther fruits are sausage shaped, hence the name, and are greyish-brown, which can be up to a metre in length. They contain nutritious seeds, embedded fibrous pulp.

Medicinal uses: Is said to sooth ulcers, sores, and syphilis.

Distribution: Occurs in Northern and North-eastern parts of South Africa, and is widely distributed up north in tropical africa.
Back to Letaba in April, July and September
Birding Weekend 2014 - Satara 3
Exploring Letaba - '13-'14
Letaba Ladies, 3rd Edition
- '14 - '15
---
Kigelia africana
or
K. pinata
the sausage tree is known in SiLozi as
Kazungula
. A sausage tree once stood on the western bank of the Zambezi river at its confluence with the Chobe or Linyanti river. David Livingstone the explorer camped under this tree which I have a photograph of taken in 1953. Livingstone carved his initials on the bole of the tree and under his initials he carved LMS for London Missionary Society. When I took the photograph LMS was still visible but not his initials. The tree is no longer there but the town in Zambia on the opposite bank of the mile wide river is called KAZUNGULA.
---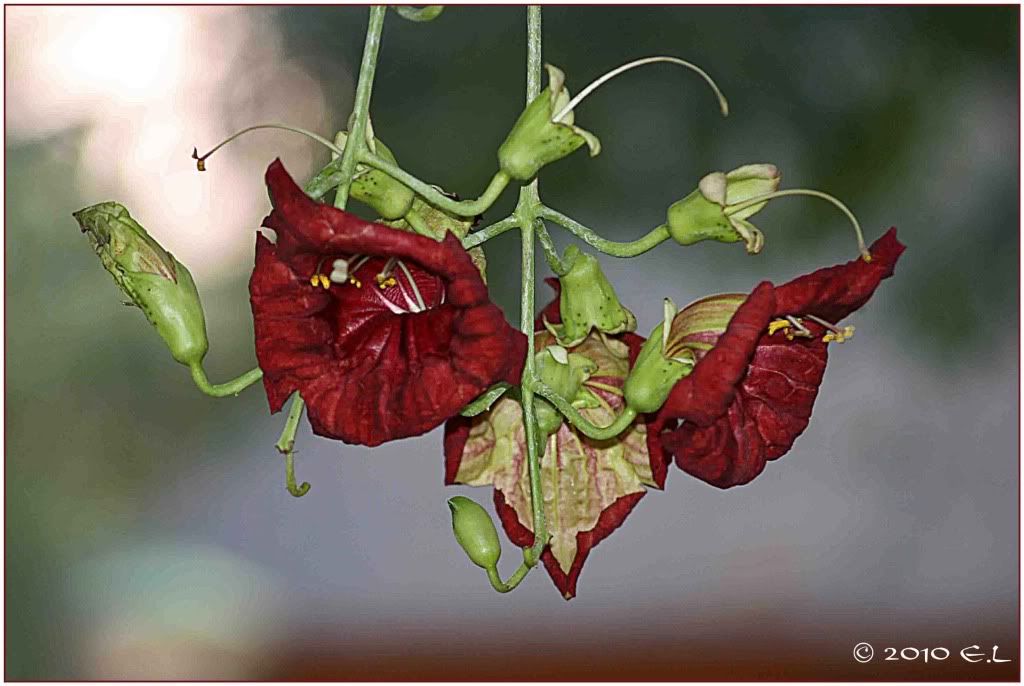 I managed to get a close-up of these flowers. Normally we see only the thick fruit hanging from the stems - strange to think that this thin stem will be able to hold such big fruit
---
Gorgeous photo, Scadoxus!!!
"To be playing a part, no matter how small, in the conservation of our dwindling wildlife is an experience I shall always cherish." - Stuart Hilcove
I SAY

NO

TO HOTEL DEVELOPMENTS IN KRUGER NATIONAL PARK!
---
Thank you.
---
Posts: 46
Joined: Sun Jan 30, 2011 9:59 pm
Location: In the belly of the Concrete Jungle *sigh*
The Sausage Tree is one of my favourites
I have read somewhere on the internet that the large sausage pods are used as charms and fetishes by the local traditional people.
I love the one that is situated in the centre of the thatch roof at Tshokwane picnic spot
Lovely tree it is
Official SANParks Honorary Ranger!
Please visit my KNP blog:
http://thekrugerchronicles.wordpress.com
December KNP:
16 - 18: Punda Maria
19: Shingwedzi
20 - 23: Mopani
---
Can someone please help me id this tree. (I am trying to improve my knowledge on trees and have recently purchased the Sappi tree spotting book for the lowveld but I cant id this tree in the book.)
and here is the close up of the bark and leaves
The above photos were taken in May 2011. I am not sure which road but I think it could be the S36 south near Jones dam.
Here is a picture of the same type of tree and this photo was taken in June 2010 north of Satara on the H1-4. Only took a photo of the tree and no close-up of the bark or leaves.
Rhino Poaching - Highlight's man's stupidity and greediness.
---
Junior Virtual Ranger

Posts: 1517
Joined: Sun Aug 16, 2009 6:54 pm
Location: Sabie
looks like a sausage tree Kigelia africana
12th to 18th Dec 2015 Berg n Dal
18th to 27th Dec Punda Maria
---
Hi FG, thanks for your reply. Certainly the leaves look like the Sausage tree but I thought the Sausage tree has a single trunk. That' s what confused me. Once again thanks.
Rhino Poaching - Highlight's man's stupidity and greediness.
---
---
Who is online
Users browsing this forum: No registered users and 2 guests