Posts: 4478
Joined: Mon Jun 19, 2006 6:13 pm
Location: Centurion, ZA
We went in search of rare antelopes and some rest and relaxation for the long weekend and got all three.
Mokala National park is a little gem. It is a sanctuary for the conservation of endangered animals. Mokala is the Setswana word for the camel thorn and the brochure invites us to see the glorious sunrises and rare antelope species amongst the came thorns.
Welcome to Mokala - a few pix to set the scene
Gemsbok under a camel thorn at sunrise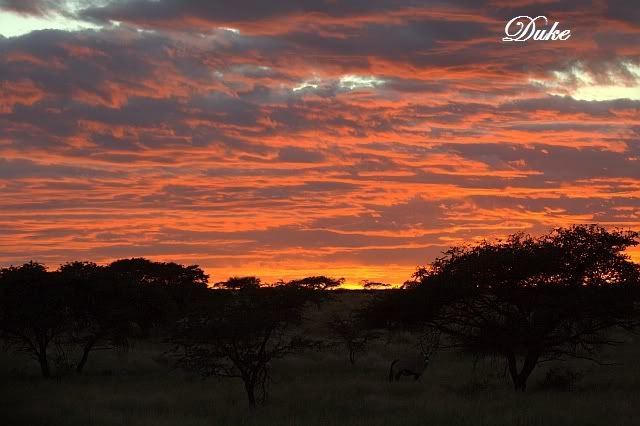 Mokala landscape
Moon rise at Mokala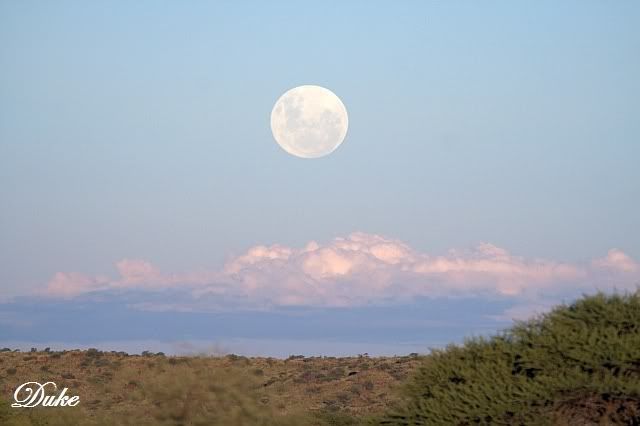 ---
Posts: 4478
Joined: Mon Jun 19, 2006 6:13 pm
Location: Centurion, ZA
Thank you
PetraJ, Lowveldboy, Bushmom, Micetta, Elsa, Kamadejo, Vlekkie, Crested Barbet, Flying cheetah, Aat, Rookie2009, OWN, Grantmissy.
Crested Barbet
– you can use a sedan but a 4x4 will be much better
Grantmissy
– our first time in Mokala but it is a very nice park for a long weekend and will be perfect as a stopover to/from KTP for us Gauties.
Mokala was created because of the successful land claim for Vaalbos and is a new park and opened on 19 June 2007. It is about 26500 hectares in size, so a small park. There were negotiations to buy the land from farmers and the task of relocationg animals from Vaalbos and oter areas. SANParks are to be commended in creating a conservation area for endangered animals
There is the main area with 3 camps and we stayed at Mosu lodge which is the main camp and has only 15 chalets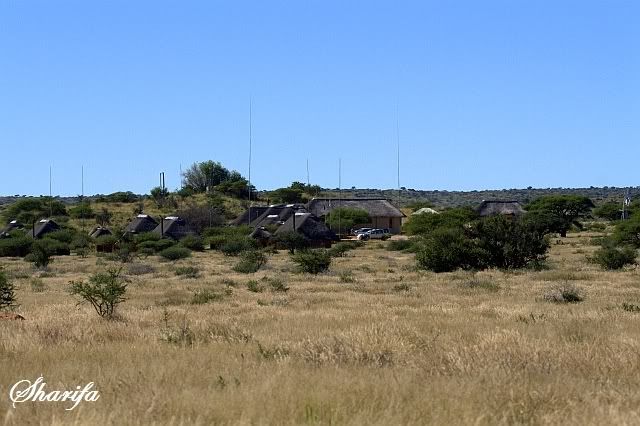 Haak en Steek is for camping and Molefe Lodge has 9 non self catering units and is 3 km from Mosu Lodge.
Lilydale has a separate entrance and is 70km from the main area. It is on the banks of the Riet River and offer water sports in addition to game viewing. We did not do the Lilydale side of the park on this trip.
Mosu loge has a restaurant so you have the option to self cater or use the restaurant. There is a swimming pool too.
The chalets are just wonderful, clean and well maintained. The staff are friendly and efficient. I enquired where we could find roan, sables and black rhino when checking in and was told the best areas for roan and sable. The receptionist told me that if I see a black rhino I can tell them where
A sedan car can be used but a 4x4 would be preferable as it does get bumpy in places and the grass is long in summer so the extra height of a 4x4 is advantageous.
Mokala is "where endangered animals roam" You will definitely see
Eland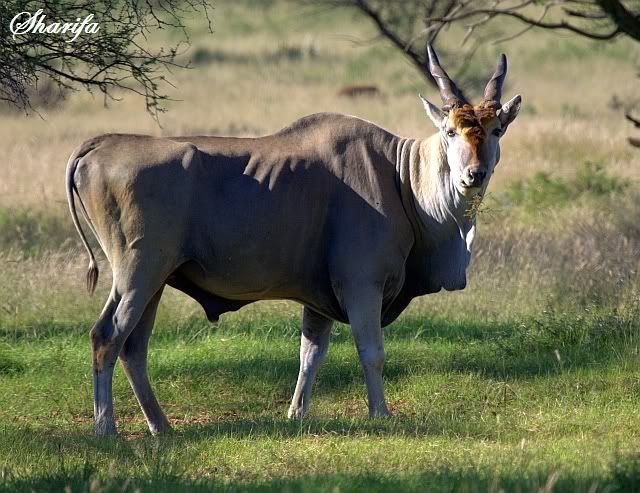 Tsessebe
Gemsbok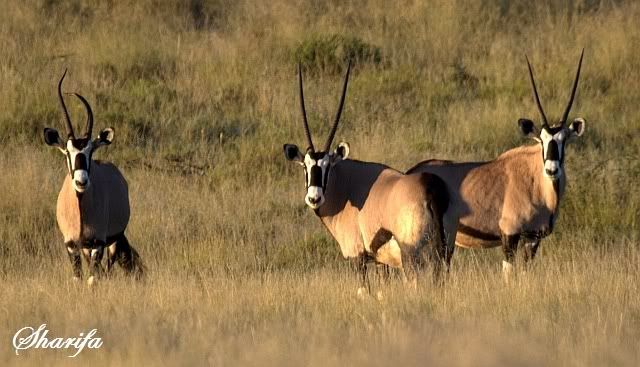 Unusual for a gemsbok to have curved horns
Red Haartebeest
and much more
---
Posts: 4478
Joined: Mon Jun 19, 2006 6:13 pm
Location: Centurion, ZA
Thank you
Micehl367, Katja, LVB, Micetta, Rokie2009, Aat, Pumbaa
Won't forget your birds
Micetta.
The "Pale-Rump" Zebra of Mokala National Park.
This is a summary from the Mokala brochure you will find in your chalet.
The plains zebra of Africa ranges from Kenya down to the Cape. Recent DNA studies have shown that the genetic make-up of the plains zebra is almost identical to the extinct Quagga. Scientists, well most of them, now believe that the Quagga was a color variant of the plains zebra
In Kenya the plains zebra is distinctly black and white and striped to the hooves. As we move further south the coloration becomes less distinct with a brownish background, and the striping is reduced towards the hindquarters and legs – becoming more quagga like
In 1987 the Quagga Project was formed. The aim was to concentrate the still present, but diluted and dispersed quagga characteristics from plains zebra (Equus burchelli). In June 2000 SANparks started their own breeding project of selective plains zebra.
Will we see the quagga again in time?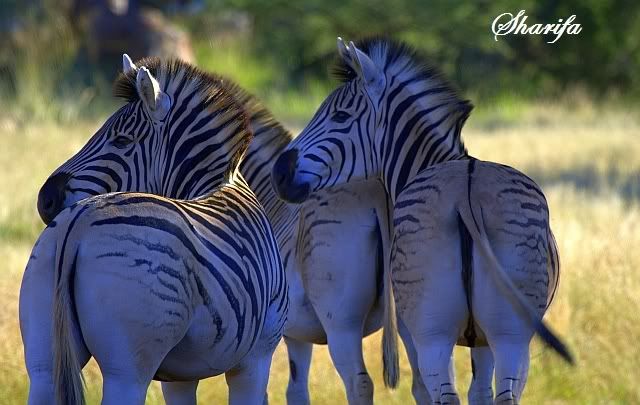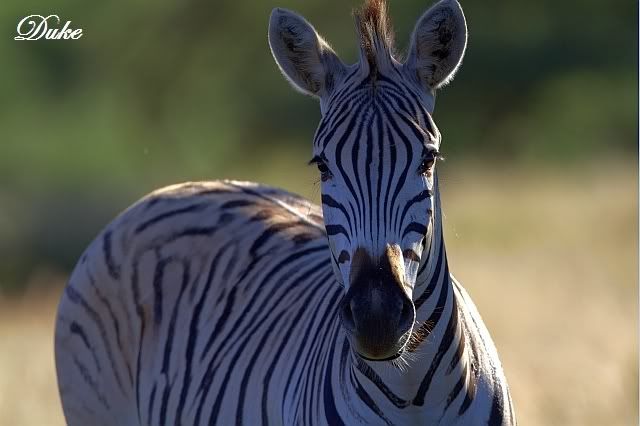 ---
Posts: 4478
Joined: Mon Jun 19, 2006 6:13 pm
Location: Centurion, ZA
Thank You for all the comments
Mokala is not only about rare antelopes. There also the usual suspects and the little critters. None of the big cats but a possibility of seeing caracal, AWC, black footed cat, black backed jackals, aardwolf, bat eared fox, cape fox and aardvark. We saw jackas but not to photograh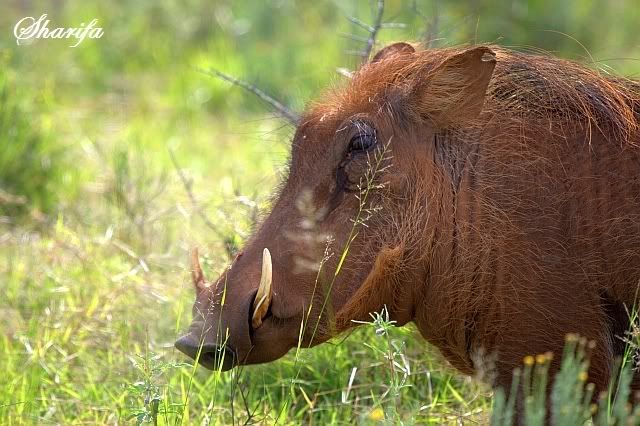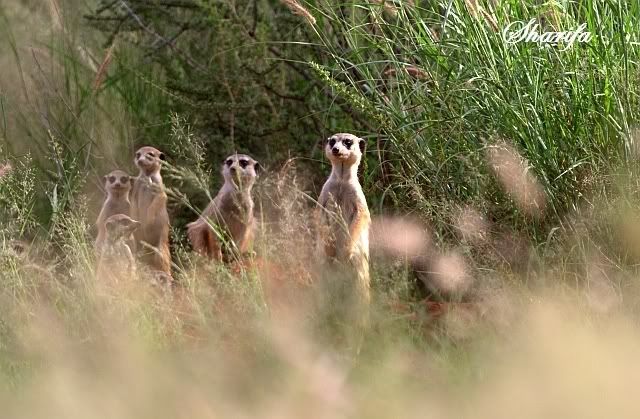 ---
Posts: 4478
Joined: Mon Jun 19, 2006 6:13 pm
Location: Centurion, ZA
Thank you Katydownunder, Pumbaa, Micetta, Foxy, Rookie2009, Flying cheetah, Katja, Sable
The bird list for Mokala at present is 156 birds. Must admit
we did not see many birds and some were just too far for a pix.
Ant eating chat
sociable weaver
Secretary bird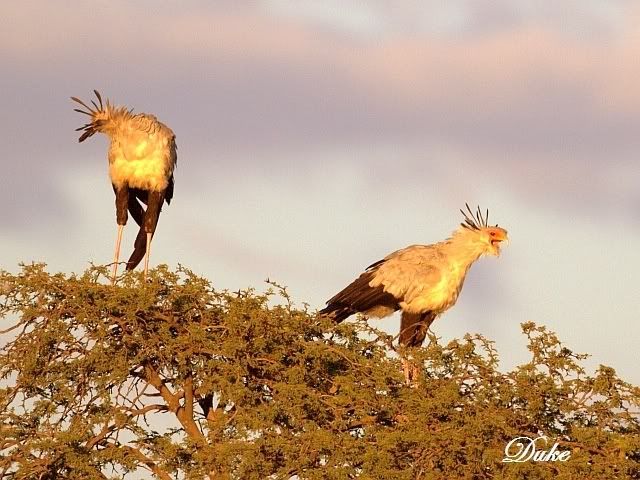 Ostrich
greater striped swallow
spotted flycatcher
red eyed bulbul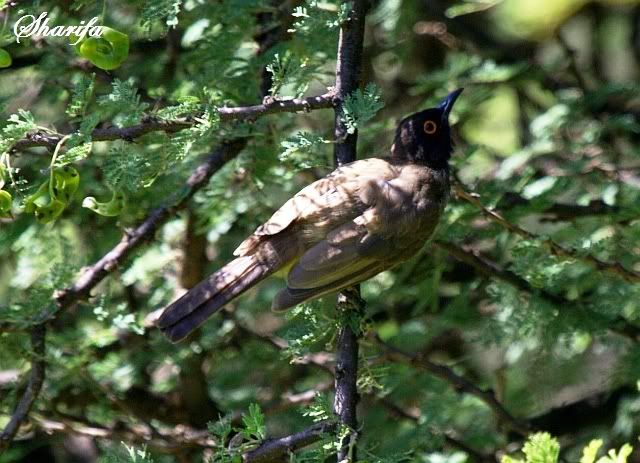 ---
Posts: 4478
Joined: Mon Jun 19, 2006 6:13 pm
Location: Centurion, ZA
Thank You
Micetta, Katja, Sable, Wildflowergirl, Bert, Elsa, Aat, OWN
There were 3 animals on our wish list. Sable, Roan and Black Rhino. We only got one of the 3 but it is one we have never seen in KNP.
The lone roan was feeding behind some trees and then just sat down.
We also had our first sighting ever of a mountain reedbuck
Baboons also occur at Mokala.
While braaing on our second night Sharifa came running out and she was saying
baboon….baboon…baboon.
Now a baboon would not have been able to get into the chalet without passing me
and they were probably roosting for the night.
Baboon spider on the bathroom door.
I carefully dropped him into a bottle and put him back in the bush
---
Posts: 4478
Joined: Mon Jun 19, 2006 6:13 pm
Location: Centurion, ZA
Thank You
Pumbaa, Katja, LVB, wanderw, katydownunder, Rookie2009, Elsa, Bushbaby30, WAC, flying cheetah
Mokala is a wonderful park for a weekend break, for antelopes and R & R.
We saw a puffie too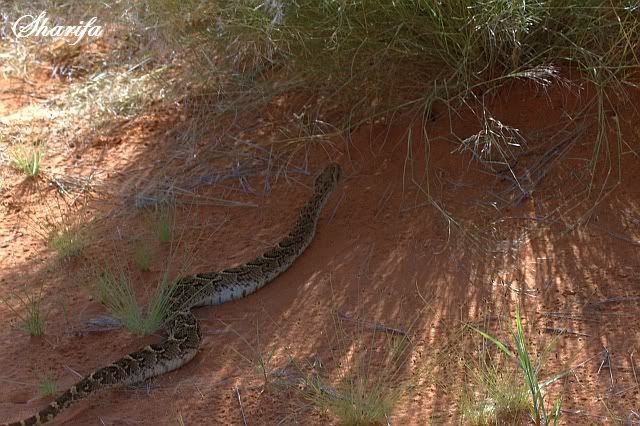 but the lasting impression is the scenery and the sun playing amongst the Mokala trees
Thank you for joining us in Mokala.
Next up Kruger
22 Apr to 2 May
---
---
Who is online
Users browsing this forum: No registered users and 9 guests