Distinguished Virtual Ranger

Posts: 1697
Joined: Sat Jan 29, 2005 12:52 pm
Location: My business...
We were told they are common in Letaba and Skukuza, but these critters are devious!
We've only heard them before, the moment you shine a light in the tree's direction they disappear.
Then at Skukuza last year we heard hippo's going wild close to the camp, it was around 8 in the evening.
There we met a SA tourguide who was having a break and he showed us how to find them.
First dead give-away is the sound of a baby screaming, but don't shine any light into the tree yet.
Stay put where you think the sound came from and wait for either bits of food falling down or twigs falling - you seldom hear them move as they're remarkably quiet movers - as they play about.
Then turn on a light - Don't use a spotlight but a normal flashlight - we found 4 that evening by the river alone!
Satara and Biyamiti booked for May 2018.
---
Junior Virtual Ranger

Posts: 127
Joined: Thu Dec 08, 2005 2:27 pm
Location: Sir Lowry's Pass
We have 2 types of Bushbaby in KNP. The Lesser Bushbaby and the Thick-Tailed Bushbaby.
The lesser Bushbaby is about 37cm long and weighs about 155 grams. The Thick-Tailed Bushbaby is about 73 cm long and and weighs about 1.2 kilograms, much bigger than the Lesser Bushbaby.
The Bushbabies call is a harsh and a repetitive wailing, just like a baby having tantrum. What I find very interesting is that a bushbabies eyes cannot move in their sockets, so the head is continually active and searching for food or prey. They also have amazing hearing, their ears have a complex series of folds and this helps them to position the source of any sound. They can hear so well that they can even hear the gliding of an Owl.
They move so quick, they can catch grasshoppers in the air with their front feet. The Lesser Bushbaby is very particular about its appearance, grooming very much before they go out the night foraging for food. Does this not remind us musketeers of something.
Conservation is the lifeblood of nature!

West Coast National Park 22 November 2009
---
The lesser bushbaby's calls are normally not noticed by people although they have about 10 basic sounds which are combined to form 20+ different calls.

The thick tailed has a repertoire of about 10 basic calls with a combination of some of the calls (Alarm, contact rejection, distress, mother to infant, adult to adult, territorial etc.) Some of their calls match some of the lesser bb's but are much louder and more noticeble than the latter. The call of the 'crying baby' is the territorial call of the thick tail bush baby.
---
Legendary Virtual Ranger

Posts: 5000
Joined: Thu Dec 02, 2004 10:27 am
Location: Chasing down the rarities
Bushbabies are quite common through out Kruger, but two very good locations for both species would be as follow:

Lesser: Punda, Lower Sabie (listen out for a "zit zit zit" call.)
Greater: Skukuza. (listen out for the baby like cry calling.)

They seem quite active about 30min after sunset.
675
Latest Lifer(s): Burchell's Courser, Cory's Shearwater, Wilson's Storm-Petrel, European Storm-Petrel, Great Winged Petrel, Grey Waxbill, Cape Rock-jumper
Follow me as I bird on Twitter
@wildtuinman
---
We were at our house at Marloth this week and heard a lot of noise in the roof everyday from about 17:00. After the 3rd day we finally discovered what it was, a whole family of bushbabies - over 10 of them, living in our roof!
I didnt know that they sleep under roofs!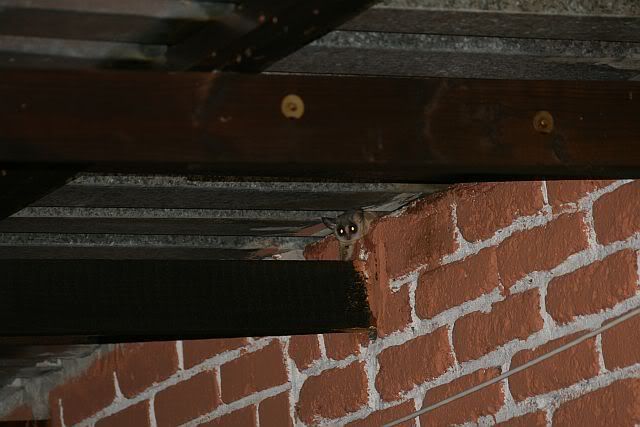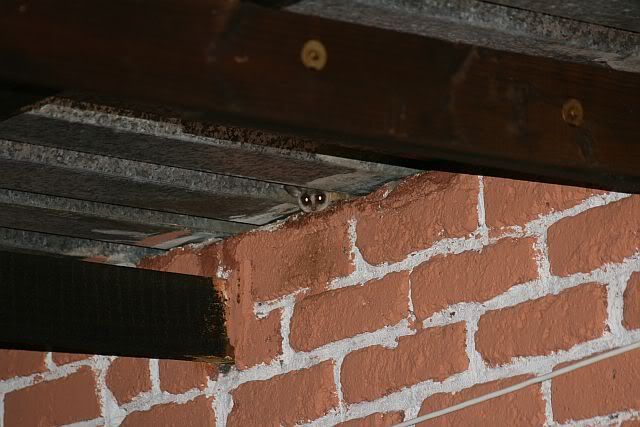 It was so beautiful watching the one after the over popping out from under our roof!
O, ja, and of course, our plans to replace the flat roof with a grass roof is now out the window.
---
In the Large Fig trees at Letaba camp when there are figs. Once I saw 6 bushbabies feeding in a large fig tree at the same time.(At night)
JJ

---
Virtual Ranger

Posts: 1848
Joined: Fri May 12, 2006 4:10 pm
Location: SA
Contact:
Hi wildlover
According to Field Guide to the Mammal of the Kruger National Park by Heike Schutze: (Lesser and Thick-tailed Bushbaby)
The forage alone, but sleep in unrelated groups of 6-7 individuals.
Here is some more info if you'd like:
Bushbaby General Discussion
Lesser Bushbaby
Thick-tailed Bushbaby
Back to Letaba in April, July and September
Birding Weekend 2014 - Satara 3
Exploring Letaba - '13-'14
Letaba Ladies, 3rd Edition
- '14 - '15
---
---
Who is online
Users browsing this forum: No registered users and 1 guest