Definitely the 150 - 500.
Otherwise you will soon end up with buying yet another lens or a teleconverter because you just do not have the desired reach.
---
Junior Virtual Ranger

Posts: 1510
Joined: Tue May 19, 2009 2:15 pm
Location: Johannesburg - too far from the closest Sanpark
Horrace, I went from using the Sigma 170-500mm to using a 80-200mm F2.8 (push-pull type, i.e. old) with a Kenko 2x teleconverter. This past weekend I tried the Sigma again as comparison. My biggest problem with the t/c combo is the really slow auto-focus. This is due to it being an old lens with internal focus, and to using it with a teleconverter. I tried the Sigma again because of the auto-focus issue. I have also had focus calibration issues with my 80-200mm which may have been caused by using it with a t/c (I started a thread on ODP about this, you can follow the discussion there if you want).

If you choose the 80-200mm, you will need to use it with a teleconverter. If you buy a newer version of the 80-200mm, I don't think you'll have the same problems as I have had (slow AF, focus calibration), and you might be able to use a Nikon t/c (though I'm not sure on that).

To be honest, I think I'd first try find a 2nd hand Sigma, and try it out. If you're not happy with it, resell it and look at other options.
The 'mite formerly known as joshilewis
FGASA Level 1 Guide
Glen Reenen TR
15-18 June: Berg-en-dal
---
Hi Horrace,

Tough call and one that will likely give you a headache before long. Like photography, everything is a balance. You need to balance aperture with shutter speed and all depending on which way you want to go, you'll end up sacrificing in the other. You want distance, the Sigma. You want a fast lens with good glass, the f/2.8.

Personally, and if your budget allows for it, I would go for the new 70-200mm f/2.8G VRII lens from Nikkor and consider getting a 2x TC at a later stage. That will drop your aperture to f/5.6 and give you 400mm reach, backed by good glass and the VRII will counter act the drop in aperture allowing you to get good action shots.

My 2c worth.
"What makes a simple picture a true photograph, is the infusion of a story, emotions and memories."

31/12 - 01/01 : KNP - Talamati
02/01 - 05/01 : KNP - Satara
---
I have this exact lense (80-200 2.8 ED)...its perfect for mammal photography in private game reserves when you go off road and I thought it wouldnt be that great for Kruger but I was wrong...you get so many opportunities with so many relxed animals in KNP that you will have a lot of fun getting high quality images throughout the day.
Ofcourse about 30% of the time you wish you had extra zoom so every now and then I was wishing for a greater zoom.
If you more into bird photography I would get the 150-500 but having had the other lense since 2006 its only been a pleasure and has exceeded expectations drastically.

If you are interested in getting into panoramic photography or already do it then the 80-200 once again produces the goods with flying colours.

I must say that I am looking to get into bird photography and when the budget allows I will get a lense with greater zoom perhaps even a fixed 300mm with a converter but havnt thought about it extensively yet.

regards
Mana Pools: 11th - 20th Oct
KNP: 27th Nov - 5 Dec
---
It depends what you want to achieve with each lens - if you need the reach I would suggest going with the Sigma. I have tried the Nikon 80-200 f2.8 with 2X tele-convertor and the results are not good, even with the new Nikon TC 2X III converter.
You can see a comparison here
http://www.kruger-2-kalahari.com/Teleconverters.html
" onclick="window.open(this.href);return false; between the Nikon 80-200 plus 2X TC and the Nikon 80-400
If a pro uses a certain lens we need to pay attention as they tend to stick to the big expensive heavy glass but Robert O'Toole took this pic with a Nikon D700 and Sigma 150-500...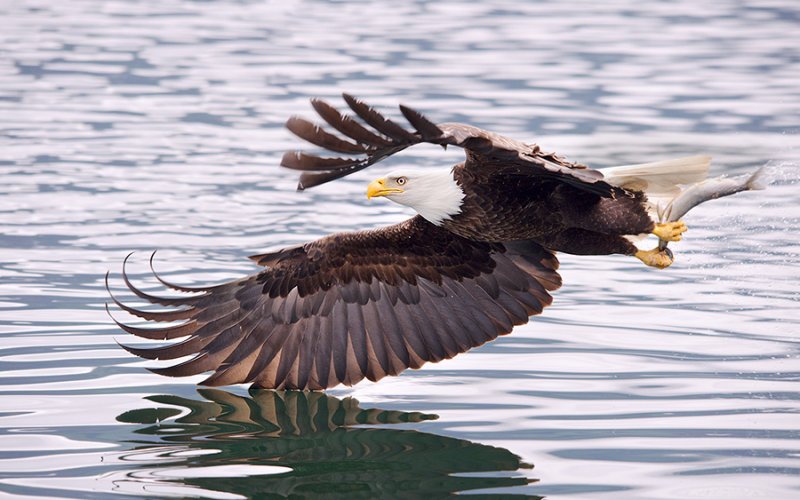 Photographer with Bald Eagles, Homer, AK
Image copyright 2010/Robert O'Toole Photography
This image was created by Robert with the Sigma 150-500mm lens (hand held at 275mm) and the Nikon D-700. ISO 1000: 1/1250 sec. at f/8.
Source:
http://www.birdsasart.com/2010/08/08/bi ... letin-334/
" onclick="window.open(this.href);return false;
Technique is very important and a good photographer can take sharp photographs with consumer lenses, you don't have to have an expensive pro lens!
Mario
kruger-2-kalahari.com
---
---
Return to "Wildlife Photography Enthusiasts"
Who is online
Users browsing this forum: No registered users and 1 guest