Rusty Justy wrote:If anyone can help with ID of this one, I would be grateful.
±25-30cm long on roadside near Pretoriuskop - obviously more at home underground, I was surprised to find it in the culvert .... and there hadn't been much rain either?
10-01-09 06-13-16 AM_DSCF4083
by
Raptor142
, on Flickr
Man's future may look brighter if he spent less time trying to outwit Nature and more time tasting her sweetness and respecting her seniority:(EB White)(adapted)

We don't inherit the earth from our parents - we borrow it from our children and theirs
---
Jumbo
Hi Raptor142
IMHO, that is a Giant Legless Skink (Acontias plumbeus)..nice shot!
---
Forum Assistant

Posts: 15842
Joined: Tue Oct 06, 2009 5:03 pm
Location: Upington SA
I do hope someone could help me. We saw this snake (or what I think is a snake??) just north of Skukuza on the H11 in March 2014.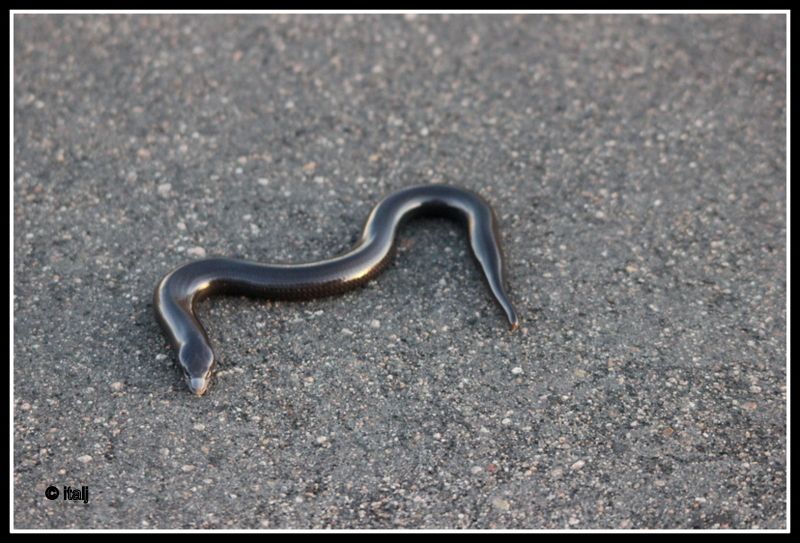 You only live once, but if you do it right, once is enough - Mae West
---
Posts: 99
Joined: Wed Oct 15, 2008 6:42 pm
Location: Waar die enigste slang 'n tuinslang is...Joburg
The first photo is a giant legless skink (Acontias plumbeus)
"If you can only visit two continents in your lifetime, visit Africa.... TWICE" - R.Elliot
---
---
Return to "Reptiles, Amphibians and Fish"
Who is online
Users browsing this forum: No registered users and 1 guest