Moderator

Posts: 9051
Joined: Tue Mar 22, 2005 6:31 pm
Location: Ballito, KZN North Coast, South Africa
Well done Petra!
Where ever you go, go with all your Heart.
Kruger - 11th Feb - 8th March 2016
---
All well dones must go to Scipio who in fact made the bus happen, in all ways
---
Forum Assistant

FAC Member (2015)
FAC Member (2014)
Posts: 10184
Joined: Fri Apr 06, 2007 6:39 am
Location: Pretoria SA
Well done and thank you to PetraJ and Scipio!
The secret of life is not to do what you like, but to like what you do. - Unknown.
Kruger sleeps in March 2016
2 - 5: Skukuza
6 - 8: Crocodile Bridge
9 - 11: Lower Sabie
12 - 13: Biyamiti
14: Return home
---
Legendary Virtual Ranger

Award: Angel of the Year (2015)
Posts: 10919
Joined: Tue Jun 07, 2005 8:47 pm
Location: meandering between senility and menopause
A big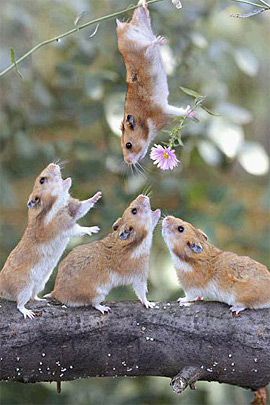 to Petra and Scipio for all their hard work.
To my traveling companions
ons het mooi saam geloop. (trans.=we went nicely together).
and I could leave my cat at home, which was wonderful.
The bird doesn't sing because it has answers, it sings because it has a song.
---
Legendary Virtual Ranger

Posts: 6464
Joined: Sat Feb 18, 2006 10:36 pm
Location: Lausanne (Switzerland)
nice to know everybody arrived safely... sorry I'm a little bit late
not too much connection in the park
thank you to the entire bus
It is only with the heart that one can see rightly, what is essential is invisible to the eye
Le Petit Prince
planing KTP janv/fev.2016
---
---
Return to "SANParks VHR Wild Projects"
Who is online
Users browsing this forum: No registered users and 1 guest