Junior Virtual Ranger

Posts: 378
Joined: Fri Oct 16, 2009 10:56 am
Location: Pretoria
Sekhmet pulling a face at her Mum, which is me!!!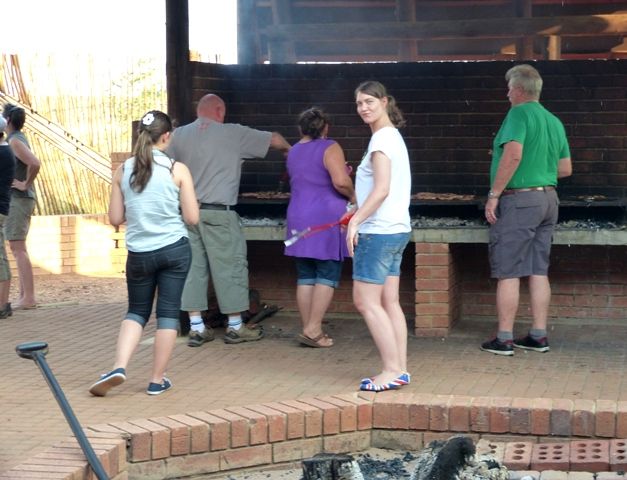 The Bushbaby sisters with Click Click in the middle.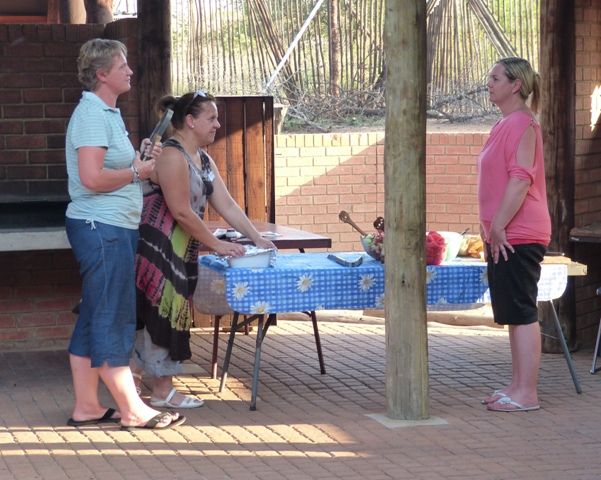 20-24 Feb 2018 - Croc Bridge
24-28 Feb 2018 - Tambotie
1-4 March 2018 - Skukuza (Cricket)

24 - 31 Aug 2018 - Ngwenya, enter every day - Croc Bridge
---
What a great meet.

Great location,
Great food,
Meeting friends making new friends.

Thanks to everyone. Especially Mads for getting soaked through, and a new sighting too (rufus-cheeked nightjar).

Glad to hear you are feeling better Val, see you in Satara Heksie .
Long live
Cricket@Skukuza
Si thi
Ready for the next Cricket Weekend!
---
Virtual Ranger

Award: Video of the Year - Bushbuck Award (2016)
Posts: 297
Joined: Thu Jul 27, 2006 7:13 pm
Location: Pretoria
WOW!!! What a busy and deurmekaar week it was!!!! I cannot believe tomorrow it is a week ago that we have the meet...
It was so nice to see old friends again and to make quite a few new friends... Every body was chatting and kuiering with every body! It was so enjoyable!! I hope to a few of you now also know Rietvlei a bit better.. It was a pity that Crested Val was not feeling well and I could not extend her birdlist, but at least Crested chick could join me on the drive..
The spirit on the drive was reaaly high and full of fun.. Sightings (I am not sure if any body posted it) includes Rhino, Buffalo, Red lipped Herald (snake), Rufous cheeked nightjar, Marsh Owl, THe big herd of Eland (including babies),lots of common reedbuck, but I think the highlight was the bushpig and springhare!I am sorry about the serval and aardwolf. It will have to wait until next time! Because the rian got us all soaking wet!!!
Thank you for all lthat attended!! .. and for those that could not make it.. maybe next time.. It will be great to meet you all in the "plastic bush"
I also have a favour to ask.. I know that some of you already did.. but I am desperate!! Please help if you can...
Dear all, my video is through to the finals of the Kwela video competition! This video won in 2008 the sighting of the year on the forum!
To all the South Africans:
I need to compete with stiff competition (Lourens Botha with his Lions and Buffalo video). The person with the most votes will win a 4x4 trailer, please tell as many people to vote for it!
For the Video competition send the word
"KAT" to 33157
You can only vote from an South African Number and maximum of 30 votes per cellphone sim card.Thank you for all the support!!! Voting ends 12:00 on Tuesday the 26th of November 2013.
Here is the video that made the finals!
what is to me even more amazing, is that I saw the same serval in May this year again!! 5 years later... She was amazing!!
Please help me to win that trailer... you can all go camping with me if I win
"Even if I knew that tomorrow the world would go to pieces, I would still plant my apple tree." Martin Luther
---
It was lovely to meet you, Crested Chick, and to see your Folks again. I don't take very good people pictures, but here are a few of the residents of Rietvlei.
Firstly, Mads, the plastic bush is infintely better than the concrete jungle.
The view from the boma. *sigh*
Banded martin
Right next to the car
Young Jackal
Rufous cheeked nightjar
Part of the large herd of eland with babies
---
So when's the next Meet...........

I think the venue is great and really not to far out for us Jozi folks...........
I live in my own little world. But it's okay they know me here.
---
---
Who is online
Users browsing this forum: No registered users and 1 guest