Hi can anyone ID this,in my garden about 30-35 mm long.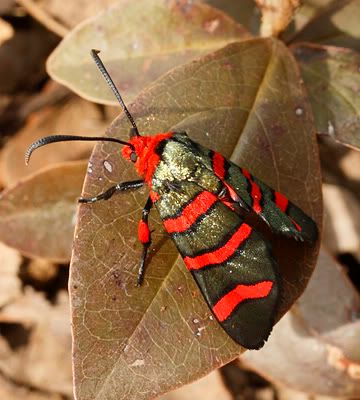 ---
it could be forester or Burnet moth. Burnet moth has the metalic colouring with club antennas and red lines/spots. Sorry cant confirm, i forgot my book in the bush. Will only be back in two weeks
---
Nannie - I photographed one as well - the colours are different but I think Tshwene is correct. I could not find an exact match in my book - Zygaenidae (burnet and forester moths)More than 1000 species...
---
Thanks Tshwene and Moggiedog - 1000 species wow!
---
---
Return to "Insects and other invertebrates"
Who is online
Users browsing this forum: No registered users and 1 guest