Not a lot of "insects" here so I thought I'll post this Obese Lily Weevil (
Brachycerus obesus
) which I photographed in West Coast National Park during August 2005.
The adults feed on young leaves and the larvae bore into and destroy bulbs of various lily species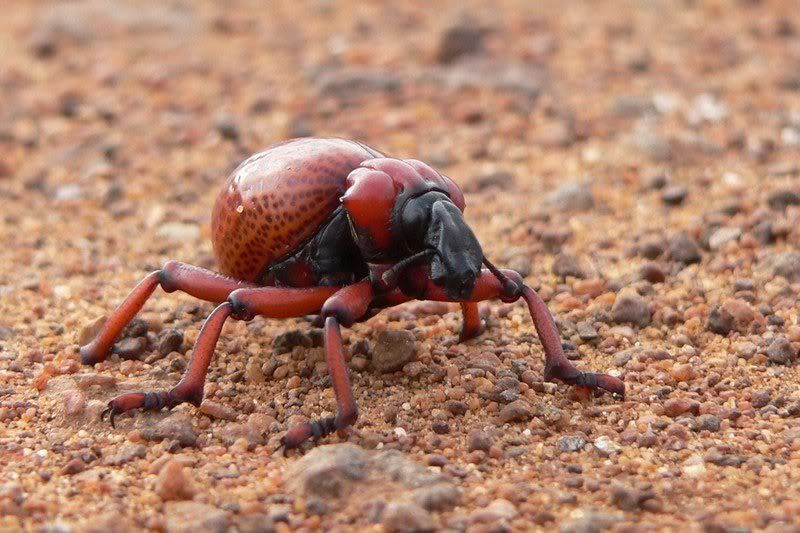 This specific Weevil is also quite famous as he appeared in the header image of the 24 August 2006 WEG Magazine's e-newsletter
---
Another bug to ID?
I think it is some kind of wood borer. Photo taken from the Magaliesberg, bug was found on the branch of a Rhus tree. It is about 25mm.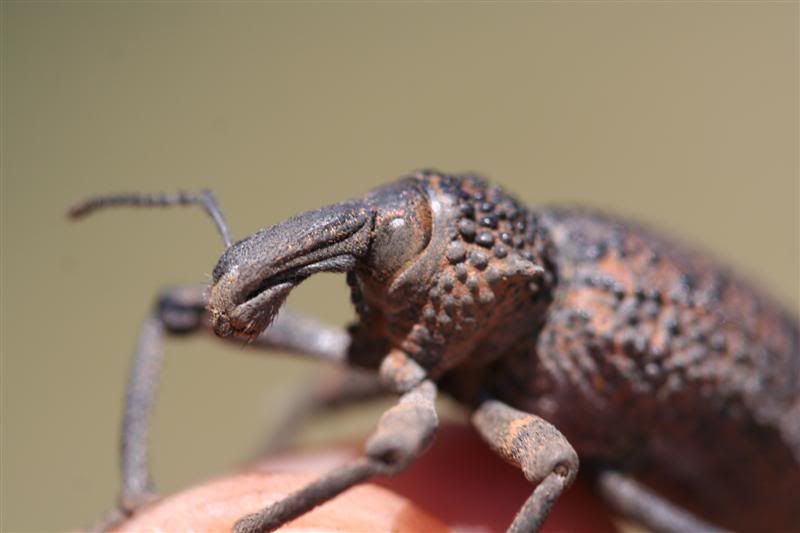 Peter
---
Distinguished Virtual Ranger

Posts: 13623
Joined: Wed Aug 31, 2005 12:28 am
Location: Pretoria, RSA
That looks like the Red-spotted Lily Weevil.

It is an insect that is found throughout SA. It can reach up to 45mm. The adults feed on the foliage of lilies. The females lay their eggs in burrows adjacent to the bulbs. The larvae live inside the bulb and pupate in the soil. Prefers areas with clay soils.
Imberbe = Combretum imberbe = Leadwood = Hardekool = The spirit of the Wildernis!

"Wilderness cannot be conquered, it becomes part of you and enriches your soul."

Want to know more about the SANParks Honorary Rangers? Visit www.sanparksvolunteers.org
---
---
---
Return to "Insects and other invertebrates"
Who is online
Users browsing this forum: No registered users and 2 guests