Johann,
The large elephant herd had been in the area since the 28th May when we called past the dam on the way to the S100, this just some of the herd. We were also there around the same time as you on the 1st as one of the herds crossed the tar just in front of us.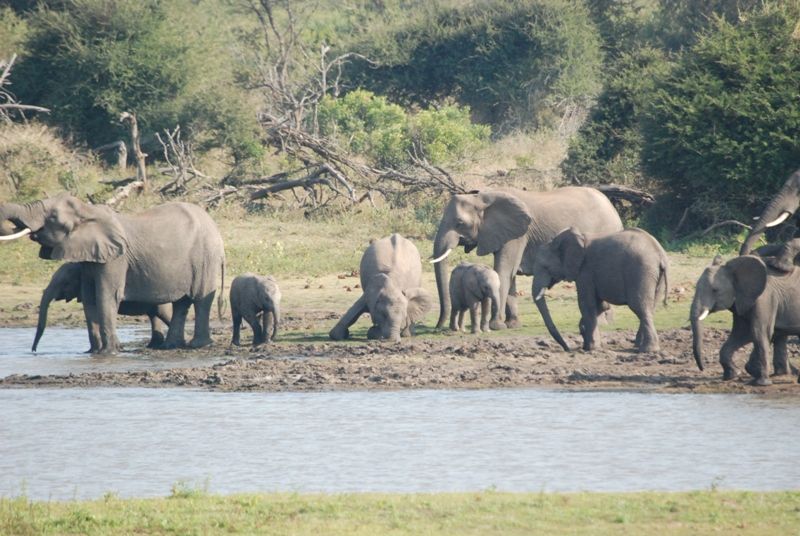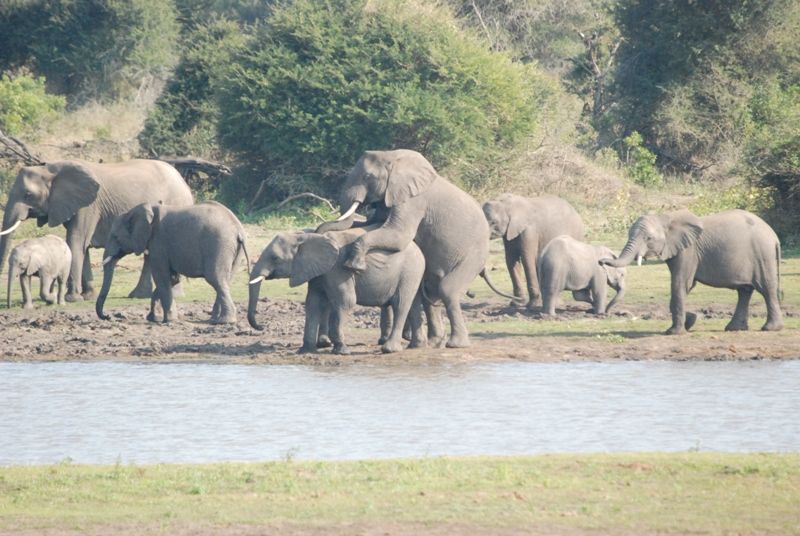 The hippos were also putting on a show for us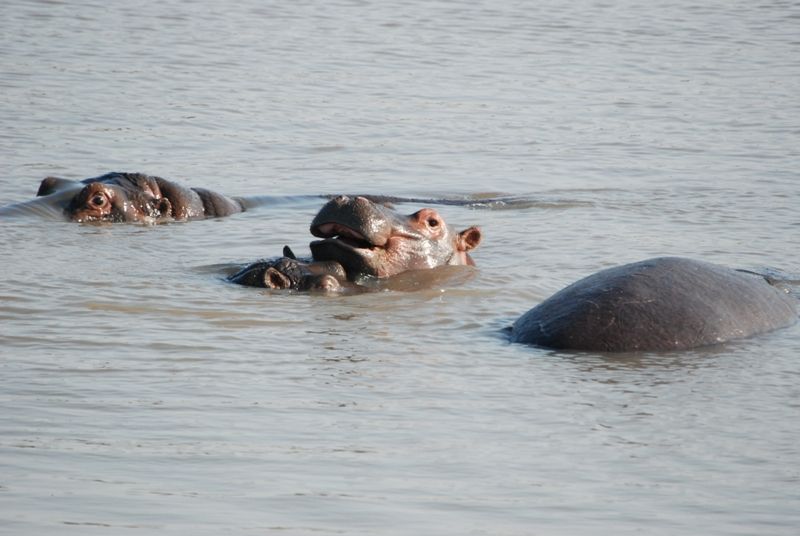 We pulled in the short road up the side of the dam as the herd was heading that way, where this little one decided to tell us to go away.
But his bigger brother? was a bit more relaxed.
They soon started to ignore us and posed for some more pictures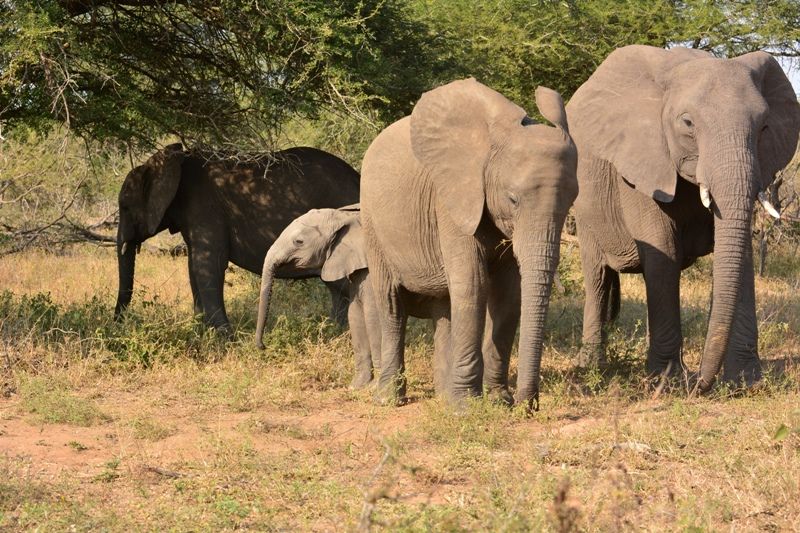 Whilst we where there on the 1st I also videoed this bull taking a bath and bullying another bull who also wanted a bath, I just need to work how to upload videos first.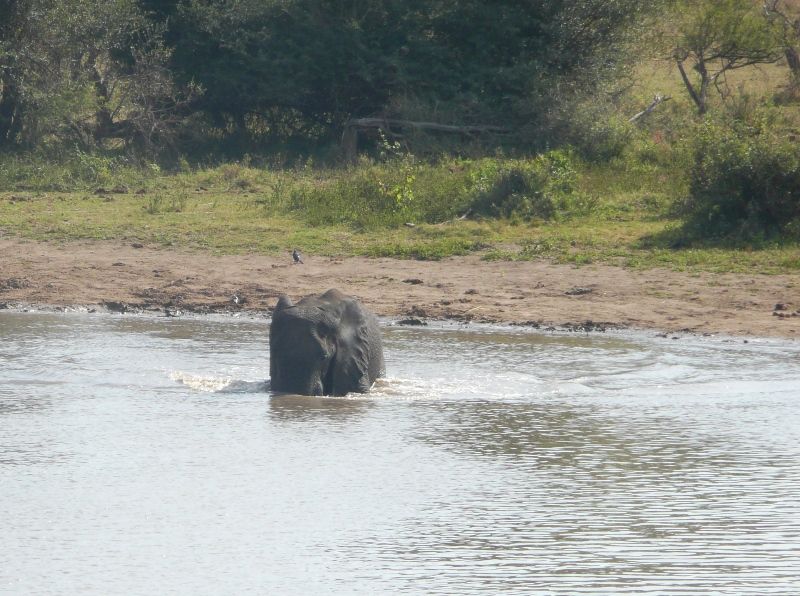 ---
Awesome pics Welshboy
---
Some pics from Nsemani dam, taken in late November. Really enjoy this dam and the surrounding area, always something going on.
Ellies and crocs, two regulars at the bar
Ellies and croc nsemani
by
b_ranford74
, on Flickr
This lioness was eyeing off some unaware impala just out of picture, while her 5 cubs happily relax oblivious to it all.
Lioness and cubs
by
b_ranford74
, on Flickr
The lioness took off after the impala, leaving the 5 cubs alone under the bush. Couldn't see if she made the kill, but not long after 4 of the 5 cubs took off together in her direction as if called. The last cub bravely stayed in place for another 5 minutes, before loosing it's nerve and heading off after them.
Lion cubs 2
by
b_ranford74
, on Flickr
Sharky
I may not be from Africa, but since my first visit a part of me always remains there. Can't wait for the next trip, which will be the 10th
---
---
Return to "Kruger National Park"
Who is online
Users browsing this forum: No registered users and 2 guests