Legendary Virtual Ranger

Posts: 5002
Joined: Thu Dec 02, 2004 10:27 am
Location: Chasing down the rarities
675
Latest Lifer(s): Burchell's Courser, Cory's Shearwater, Wilson's Storm-Petrel, European Storm-Petrel, Great Winged Petrel, Grey Waxbill, Cape Rock-jumper
Follow me as I bird on Twitter
@wildtuinman
---
Distinguished Virtual Ranger

Posts: 1697
Joined: Sat Jan 29, 2005 12:52 pm
Location: My business...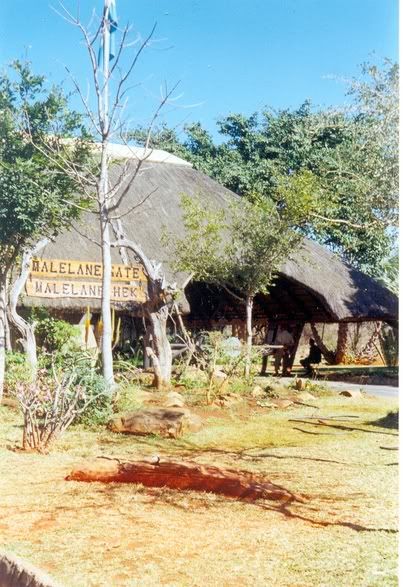 Satara and Biyamiti booked for May 2018.
---
Legendary Virtual Ranger

FAC Member (2017)
Award: Forumite of the year - Eagle Award (2016)
Posts: 17802
Joined: Tue Jun 07, 2005 8:47 pm
Location: meandering between senility and menopause
Last time I was there, was almost a year ago. I arrived ahead of about 8 tourist vehicles. We shared 3 Rhinos and mating lions along the road.
The bird doesn't sing because it has answers, it sings because it has a song.
---
Moderator

Posts: 16282
Joined: Tue Mar 22, 2005 6:31 pm
Location: Tinley Manor, KZN North Coast, South Africa
This is also the gate we use when the Crocodile River is flowing strongly and Croc Bridge gate is closed due to the water flowing over the low level bridge.
This does happen from time to time especially in summer, hard to believe at the moment.
---
Junior Virtual Ranger

Posts: 524
Joined: Wed Aug 24, 2005 9:57 am
Location: South Africa, Mpumalanga, Middelburg....289km from KNP!!!
Contact:
on my last trip, whilst standing in the queue outside the office, we saw a Leopard crossing the road ahead
didnt have my camera at the time
---
Hi
Anyone has the contact no for Malelane gate please?
T I A
we know what we know, we do not know what we do not know. we know some things we do not know but others know. and others do not know somethings, we know...
__________________
---
Guru

Posts: 149
Joined: Fri Mar 01, 2013 11:37 am
---
Thank You
I will try the email...for some reason the landline in engaged.
we know what we know, we do not know what we do not know. we know some things we do not know but others know. and others do not know somethings, we know...
__________________
---
---
Who is online
Users browsing this forum: No registered users and 2 guests