Virtual Ranger

Posts: 1741
Joined: Thu Jun 17, 2010 8:40 am
Happy Birthday Tsendze
Thanks to Rodger and Elina its the best camp in Kruger
And hope the course goes well, and you enjoy your holiday Rodger!
---
Legendary Virtual Ranger

Award: Forumite of the year - Eagle Award (2016)
Award: Angel of the Year (2015)
Posts: 14584
Joined: Tue Jun 07, 2005 8:47 pm
Location: meandering between senility and menopause
rodgerh wrote:

DinkyBird wrote:I think we need to celebrate this magical camp by posting our favourite pics of Tsendze!

That will be so great Dalene,I will keep watching
I have very few pictures of Tzendze,. I left my camera on the kitchen table at home.
This is my daughter, Explorer and I chilling.
A much loved and recognizable road.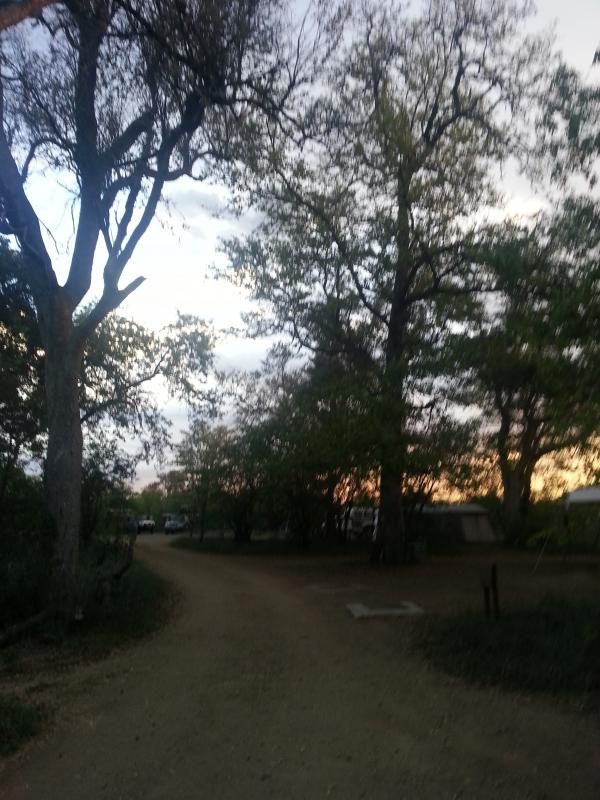 Room with a view.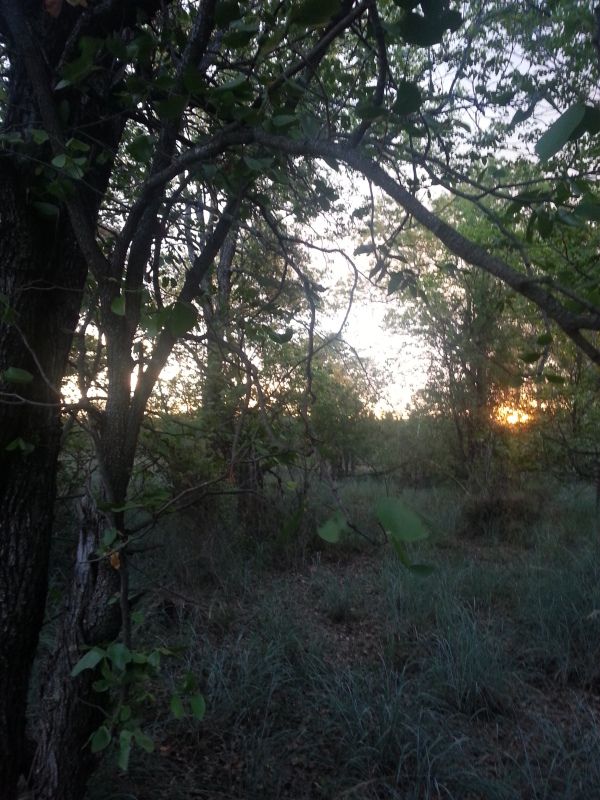 A belated happy birthday.
The bird doesn't sing because it has answers, it sings because it has a song.
---
Senior Virtual Ranger

Posts: 1818
Joined: Mon Aug 08, 2005 8:59 am
Location: The road less travelled
Happy Birthday and
Last edited by
Nkulu
on Tue Nov 08, 2016 1:20 pm, edited 1 time in total.
Nkulu
I am a free spirit...Either admire me from the ground. Or fly with me...But don't ever try to cage me
Pretoriuskop 16-18 June 2017
---
Guru

Award: Guru of the Year - Owl Award (2016)
Posts: 290
Joined: Mon Jun 14, 2010 2:42 pm
Location: Sanparks Tsendze Rustic Campsite
Contact:
Mischief wrote:Congratulations and a Happy BIrthday Tsendze Rustic Camp.

To Rodgerh,hope you are enjoying the course...but too you as well CONGRATULATIONS on this special day for this camp.I am quite positive that your immense hard work and positive input and being such a great ambassador has helped make Tsendze the special camp it is

I have never been there myself

so cannot share any

:cam)I plan to remedy this in the near future!
Thanks very much Mischief,I realy enjoyed each and every momment of our special day at Tsendze,Desmond's family and himself was here to remember his first day when we open the Tsendze,I also like to congratulate him to be the one who came on the first of November 2006,he was with us for 6 nights,he only left today,am also back from our course,we will be finishing on the 18,on the 14 am going to the course again untill 18 November,thanks and thanks a lot Mischief,
HI GREAT PEOPLE, WE HAVE NO BABOONS & MONKEYS HERE AT YOUR CAMPSITE,
---
Virtual Ranger

Posts: 1892
Joined: Wed Apr 20, 2016 1:58 pm
Location: White River,Mpumalanga,SA
Hi Rodgerh,bet you are xcited about your leave coming closer.We know that the southern part of the Park has had some good rain in the last couple of days.
What can you report about rainfall from Mopani and further North to Shingwedzi,Punda,Letaba etc...so many Forumites would love to know.
Please give us an update if and when you can...that will be so greatly appreaciated Rodgerh
"Nature is not a place to visit. It is home."- G.Snyder
Mischief
---
Legendary Virtual Ranger

FAC Member (2016)
Award: Quiz Whiz of the Year (2015)
Award: Musketeer of the Year (2015)
Posts: 7597
Joined: Thu Jan 20, 2011 8:58 am
Location: Far South in South Africa.
Tsendze Rustic Camp...



dance: ...all for sharing a small Magic "Camp" that most of us do not even think about.
"Lose yourself in Nature and find Peace!" (Ralph Waldo Emerson)
UNITE AGAINST POACHING...What we protect,
do not let poachers take it away!
Extinction is forever and survival is up to---every last one of us!
---
We camped in Kruger from the 21st December 2016 until the 10th January 2017. We are regulars and visit our favourite park 3 or 4 times a year. Always fantastic and never disappointing. Our favourite is the quieter more Northern Camps. This trip we spent 3 nights in Tsendze in our Penta. Unfortunately we had some damage to our Penta. When driving along the road between camp sites the side of my Penta hit a cut off tree stump which is very close to the side of the road. It crumpled the trim and bent the door frame, rim and bent the axle. The damage is just over KR20. Rodger was very quick to assist and with a 10 pound hammer we managed to panel beat the rim into a usable shape. I have reported the incident to SANParks management and they undertook to remove the stump. The side of the tree stump is shiny from all the incidents.

Be careful when driving in the camping area with larger caravans.
---
It was such a pleasure to see Rodger and Elana again. They make Tsendze such a special camp, always friendly, helpful and the visits in the evenings are a highlight. True ambassadors for Tsendze, Kruger and SANParks.

Congrats on their 10th Tsendze Camp anniversary at the beginning of November 2016. We will be back.
---
---
Who is online
Users browsing this forum: jaffles and 4 guests