Junior Virtual Ranger

Posts: 831
Joined: Sun Aug 29, 2010 10:07 am
Location: Under African Sky !!!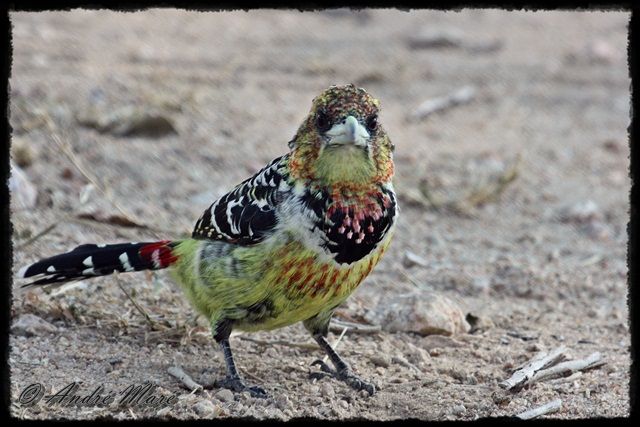 "A roaring lion kills no game."
"Until lions start writing down their own stories, the hunters will always be heroes."
"If you kill a tree, you are killing a bird."
"When the sun has set, no candle can replace it."
---
Legendary Virtual Ranger

FAC Member (2016)
Posts: 9072
Joined: Thu Jan 20, 2011 8:58 am
Location: Far South in South Africa.
Now this is my FAVOURITE Bird!!!
"Lose yourself in Nature and find Peace!" (Ralph Waldo Emerson)
UNITE AGAINST POACHING...What we protect,
do not let poachers take it away!
Extinction is forever and survival is up to---every last one of us!
---
---
Return to "Birding in Southern Africa"
Who is online
Users browsing this forum: No registered users and 3 guests